A few days ago I was going through my childhood pictures, and I happened to find one where my elder brother was holding me in his arms, with the largest smile on his face. He used to be one of those naughty, hyperactive kids, but in this picture he was his calmest best. He carefully sat and stared into the camera. While his expressions showed that he was more than excited to hold me, his actions were stable and controlled, because he was scared of dropping me. 
When I showed him the same picture recently, we got started on what we've learnt from each other. He spoke about how taking care of me taught him how to be patient and how annoying each other was part of our growing up games. And isn't every brother-sister bond just like ours? They fight like nobody's business but the minute someday else comes into the picture, they're united like never before!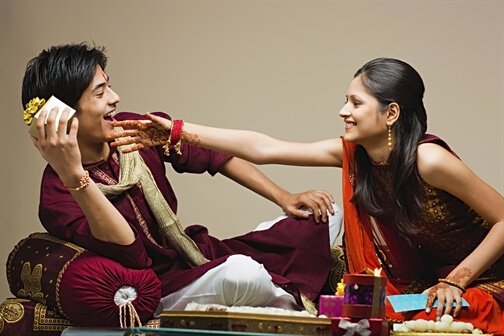 To be honest, I haven't seen Bollywood getting the brother-sister relationship right. A few exceptions aside, we're still stuck with the typical dominating brother and docile sister equation. Although that still exists, it's something that the movies blow out of proportion. But, thanks to the change in cinema, we have seen some movies that have depicted a bhai-behen relationship in the most real way possible. 
1. Jaane Tu… Ya Jaane Na
While Genelia D'Souza is an aggressive extrovert, Prateik Babbar is an introvert with a secret room, which he shows to no one. They fight, but then it is only in front of her brother that Genelia actually pours her heart out. They are shameless enough to start fights in front of guests, but then they understand each other at a different level altogether. From being her adviser to being the only person to understand her properly, Prateik shows that a brother can be reasonable, when need be. 
The cutest scene in the film has Prateik showing Genelia his secret room full of paintings.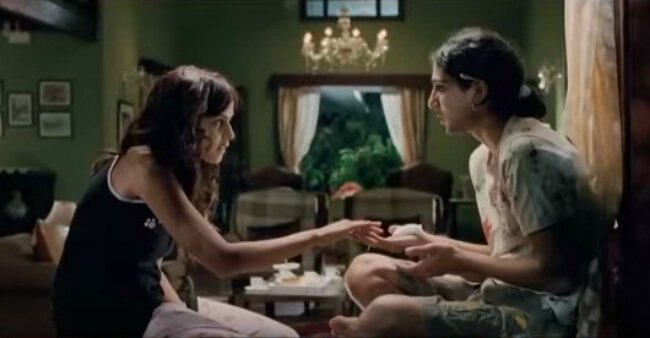 2. Queen 
While everything is fair in love and war, especially when it comes to love for your siblings, does that mean it's okay to accompany your sister on a date? Well, why not! Remember how Kangana Ranaut's little brother accompanies her everywhere, in Queen? He sure is a kid, but his ways are those of an elder brother. He knows his sister is a simple girl, and he does everything to protect her from getting hurt. He's a pro when it comes to bashing anyone who irritates his Rani didi, even if it's her fiancé. Even though the movie's focus was not on this brother-sister relationship, he still managed to become the kid brother every girl wants.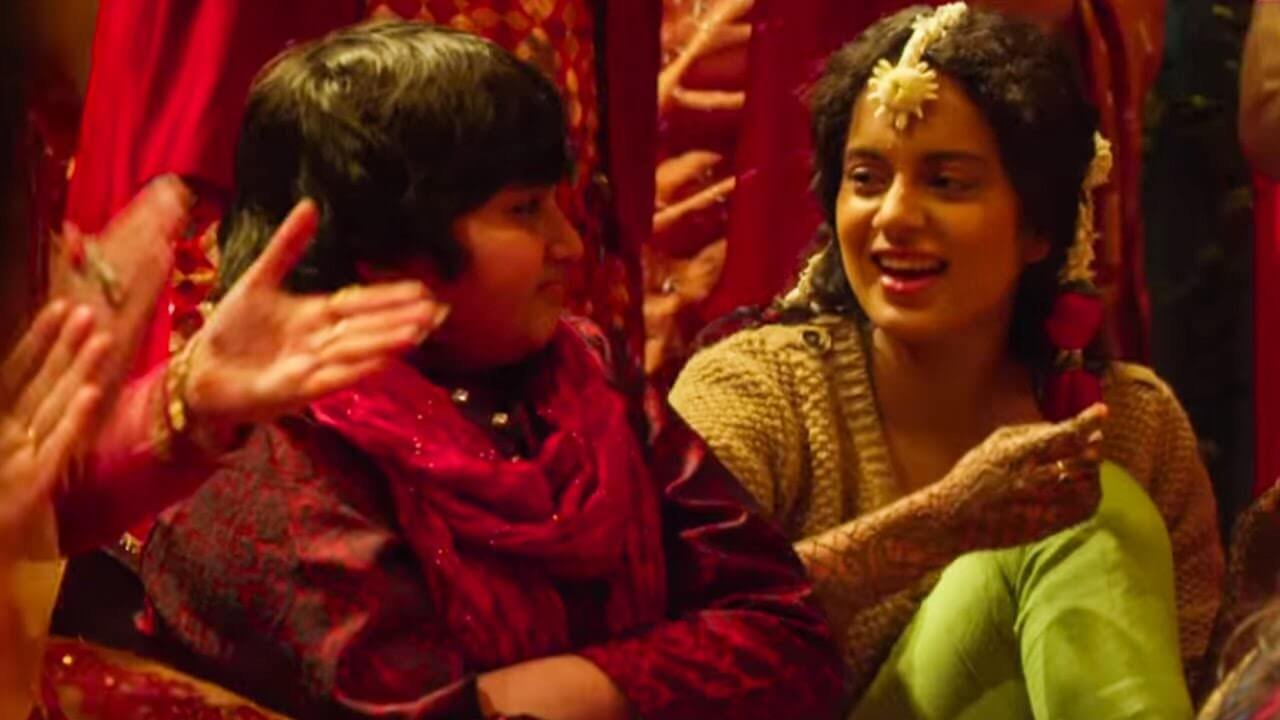 3. My Brother…Nikhil 
There are times when you find yourself alone, with the whole world standing against you. But at that exact moment, you can trust your sibling to stand by your side. My Brother…Nikhil is one film that depicts this fact, just right. Juhi Chawla single-handedly fights a war against the entire society, on behalf of her HIV positive, homosexual brother. I agree that it's a little difficult to categorize this as a regular situation, but the very fact that she doesn't give up on Nikhil (played by Sanjay Suri) even when he's thrown out by their parents, shows that their bond is unbreakable.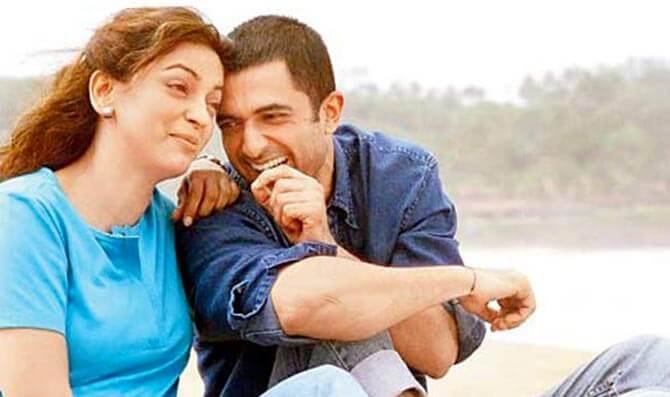 4. Iqbal
Another movie to depict the undeterred bond between siblings is Iqbal. Shweta Prasad and Shreyas Talpade's relationship was a source of inspiration for an entire generation. Not only did the movie make us believe in the prowess of talent, it also helped in strengthening our belief in the brother-sister love. So what if the sister is younger than him? Every step that she took charged Shreyas with a shot full of motivation. She made the world believe in her brother's talents. She made the world look at him as a cricketer, taking away the sympathy angle, given that he was specially challenged. She was his support system, and nobody could match up to that!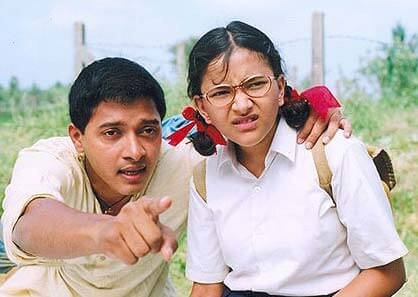 5. Dil Dhadakne Do
There are times when your sibling becomes your spokesperson, especially if you have an over-dramatic family. For instance when you crash your Dad's car and are too scared to tell him, or when you want to tell your parents about your new love interest. That's when your sibling steps in, reveals the news to your parents and acts like an unbreakable shield against the fit that your parents might throw. And this was perfectly depicted by Ranveer Singh and Priyanka Chopra in Dil Dhadakne Do. From Priyanka's need for a divorce, to Ranveer's wish to quit his father's business, not only did these two speak for each other but also battled it out with the parents.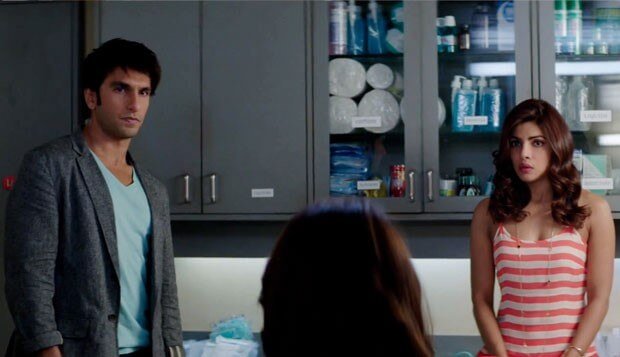 When it comes to Bollywood, we do see a progressive change in the way relationships are being shown. While films like DDD highlight the modern-day perspective, movies like Sarabjit and Bhaag Milkha Bhaag have also put forth some unforgettable stories of support and understanding between siblings. 
Today, let's promise our siblings to never change and to smack them in the face if they try to do so. Let the fights stay and the love flourish. 
Check Out – Brother and sister movies