A recent report is doing rounds on the internet, which indirectly stated that Diljit Dosanjh is dating Taylor Swift. The Punjabi singer took to Twitter to share his reaction, which he deleted later. This rumour brought in a lot of reactions on the internet, and people are wondering if there's any truth to it. And here's how everything unravelled.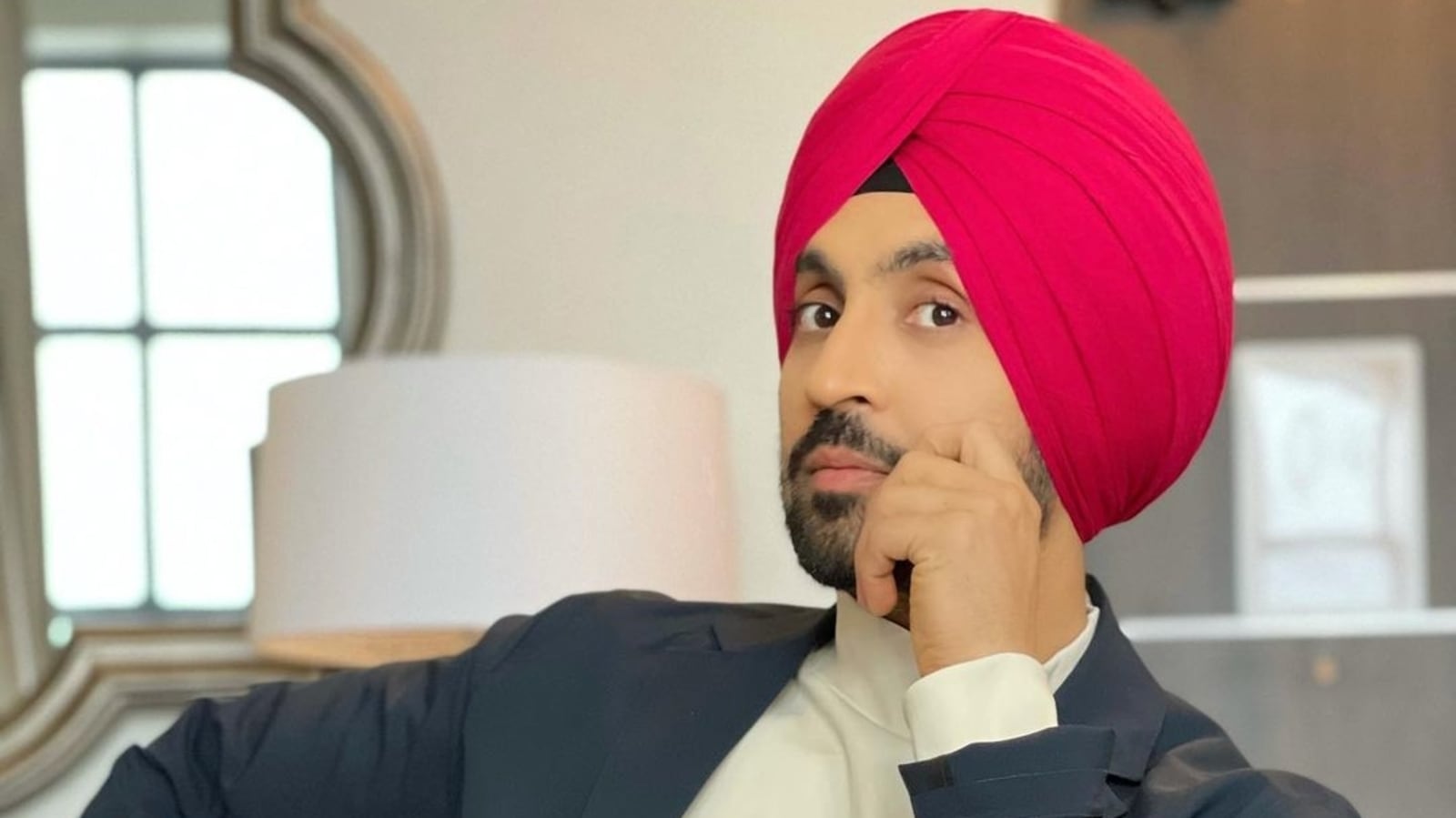 A Twitter page claimed that Diljit Dosanjh was seen with Taylor Swift at a cafe in Vancouver. According to this tweet, they were apparently dining together, and being "touch touch" (whatever that means). And Diljit responded to it with this line: "Yaar privacy naam di v koi cheez hundi aa."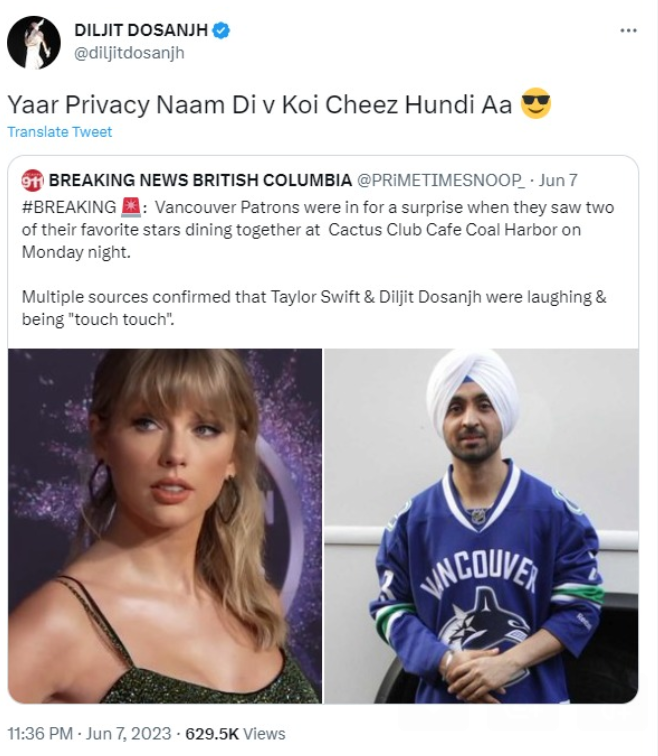 Now, whether or not the news is true, it has managed to create a lot of curiosity in the minds of people. This is how Twitter reacted to the whole thing.
Okay, then!