Lionel Messi, the footballer who made each football fan around the world go bonkers, is now a world champion as he defeated France in a penalty shootout. The pictures of him, lifting the iconic trophy, soon went viral after his last match.
In an infrequent event, Tamim Bin Hamad Al Thani, Emir of Qatar, offered him a black-hued robe as a mark of honour and helped him wear it before giving him the dazzling golden trophy.
As per reports, it was a traditional piece of clothing called the Bisht Robe. Made with camel hair and goat wool, the robe is donned by royals, dignitaries and religious leaders on special occasions.
However, after the team photo was taken, he took the robe off and was seen in his team's jersey, which had three starts, depicting their three World Cup wins.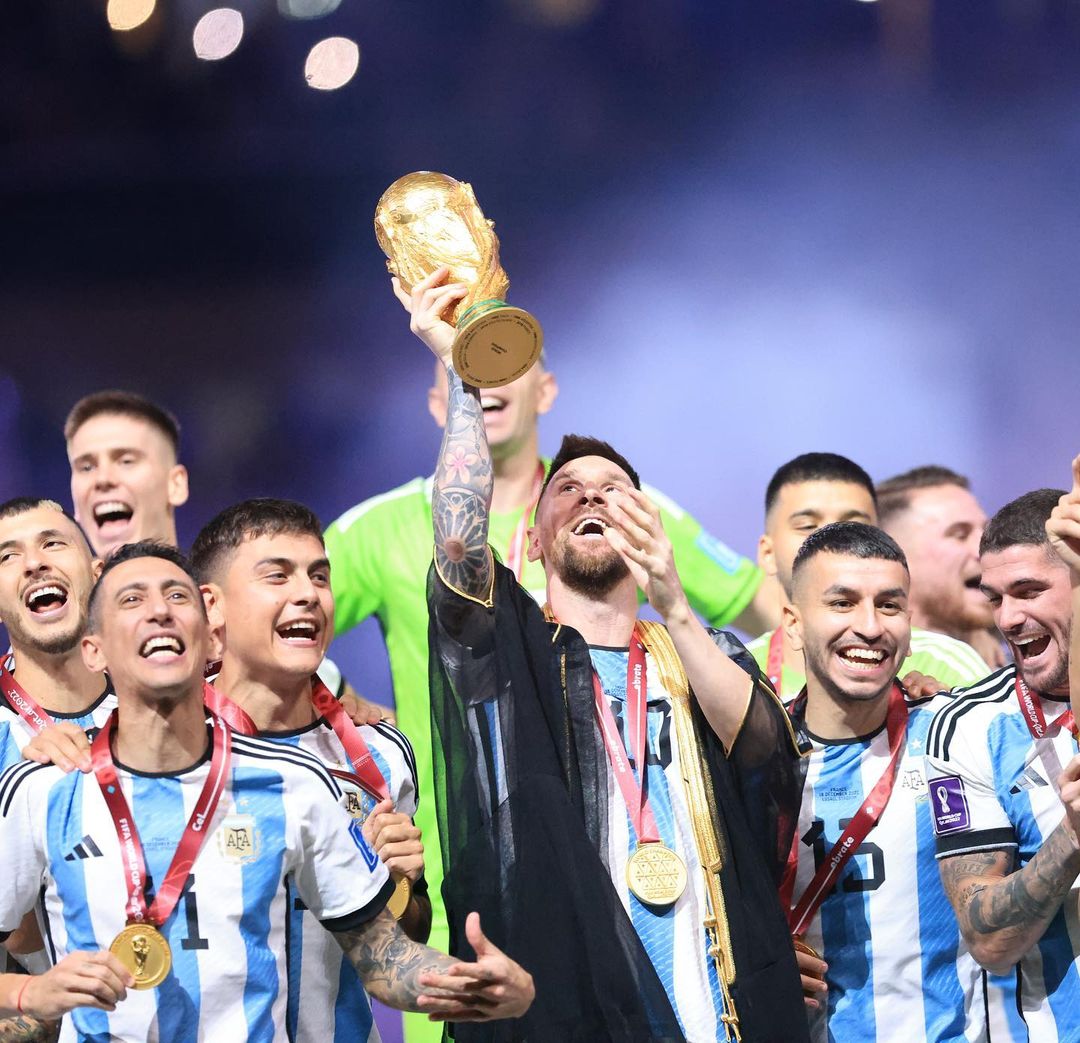 Here's how netizens reacted to him receiving this honour:
The footballer definitely deserves this honour and warmth.