Admit it, from the second you read the headline, the song started playing in your head right? Because it is impossible to read just the first four letters and not sing the whole song. That's how potent the song ABCD, from Hum Saath Saath Saath Hain was, is, and will always be. 
ABCDEFGHI – JKLM – NOPQRSTUVWX – YZ

I Love You.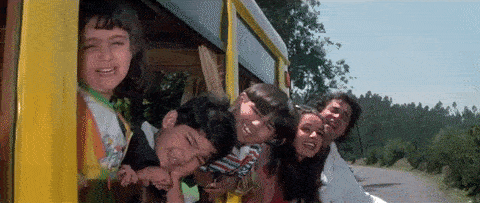 Well, now that the song is really, truly, stuck in your head, let's take a look at this sanskaari, romantic, 'honeymoon', song.
I mean, it was a technically Vivek and Sadhana's (Mohnish and Tabu) honeymoon. For which they decided to visit Vivek's ancestral village, Rampur. (Which, given the current Delhi climate, seems pretty inviting).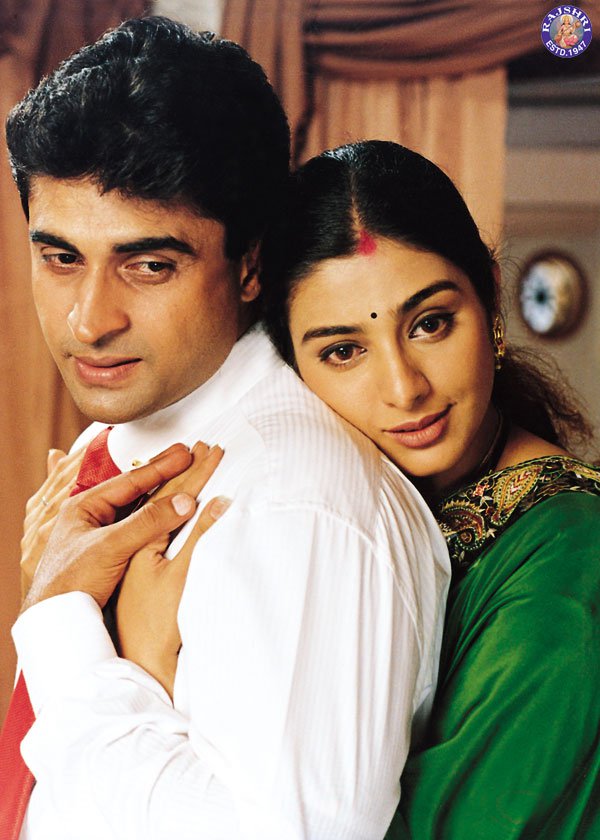 And, for their honeymoon, they also decided to take the whole family along. Because, in the Sooraj Barjatya universe, pyaar needs parivaar!
But has there ever been a song more romantic and educational than ABCD? It begins with an alphabet chart after all.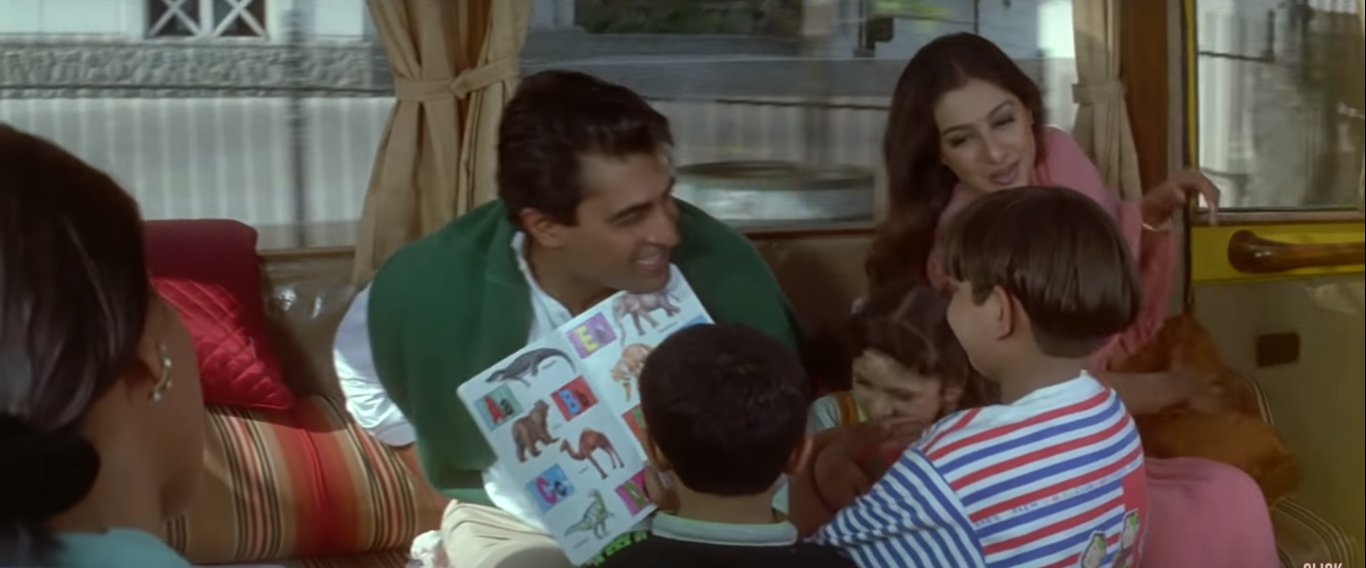 Aur, iss ek song mein jitna nostalgic sab hote hain, utna main Facebook memories dekh kar nahin hoti. 
Apne gaon ki galiyon mein chale hum, 

Bachpan ki yaadon mein khoya hai man, 

Baahein thaame teen bhaaiyon ki, 

Thumkegi phir se unki behen, 

Sawan ke jhoolon se, 

Babul ke aangan se, hoga milan.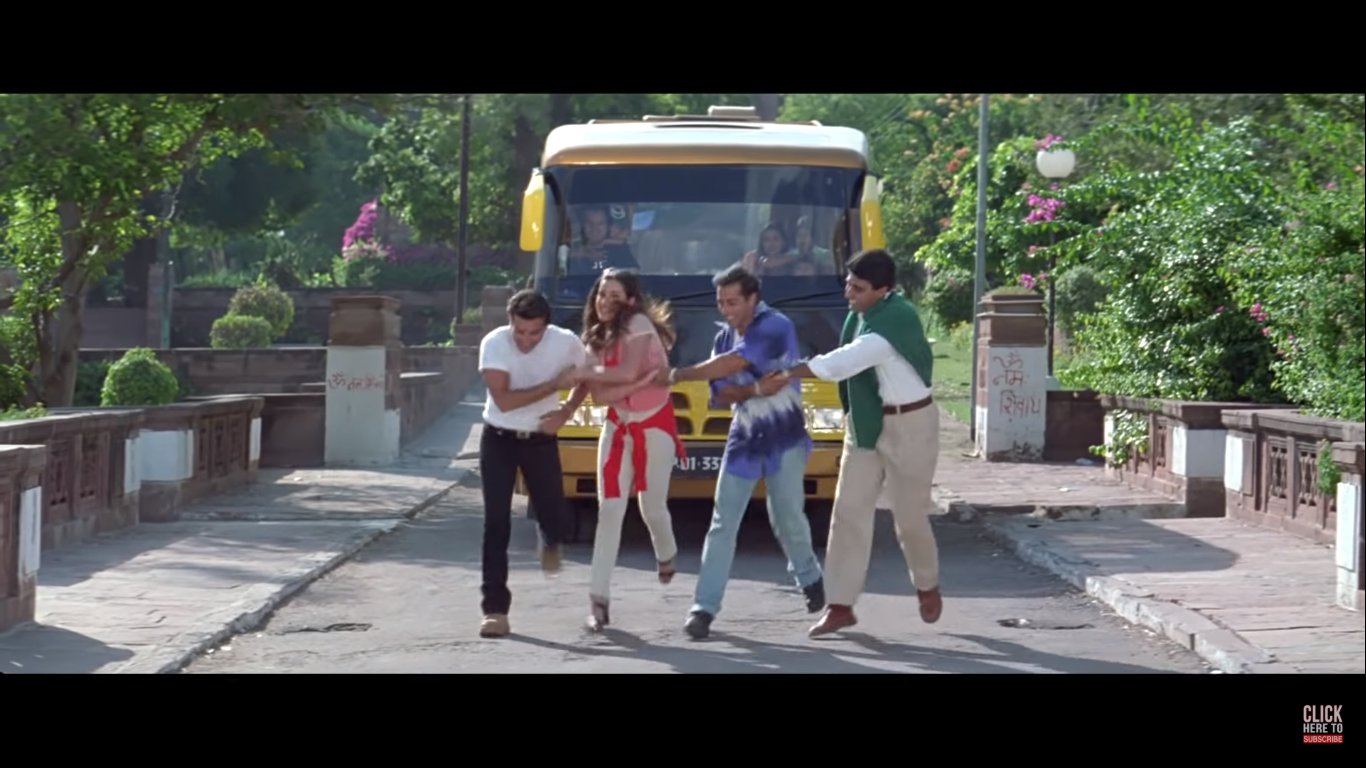 Also, this song was like being an adarsh biwi and bahu 101!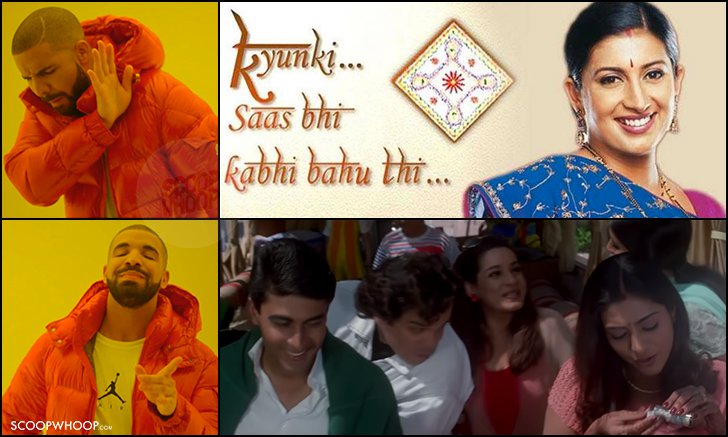 Even in the middle of all the dancing, singing, and of course, learning, Sadhana never forgets about Vivek's medicines. 

Or ensuring everyone is dressed warmly against the sudden winter winds.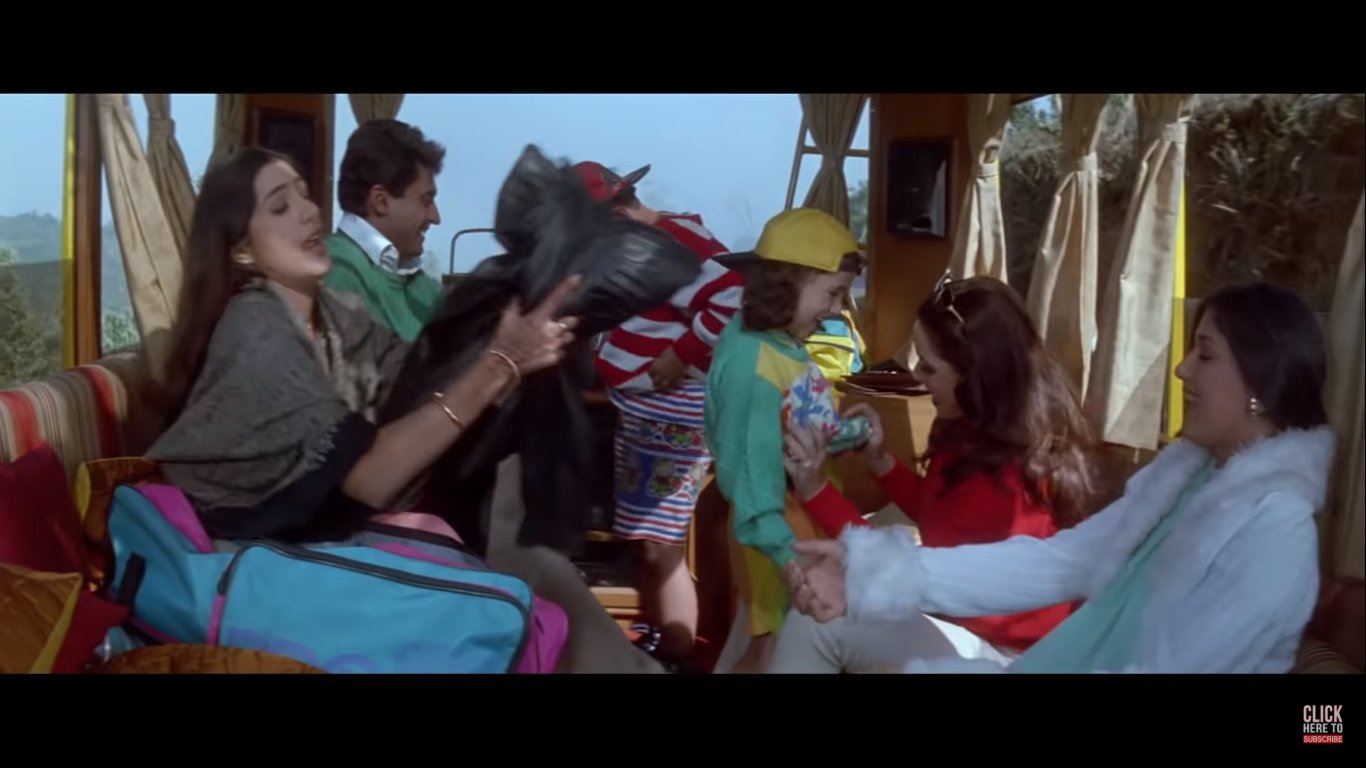 Or blushing every time her husband says, 'I love you'. (Cue awws!)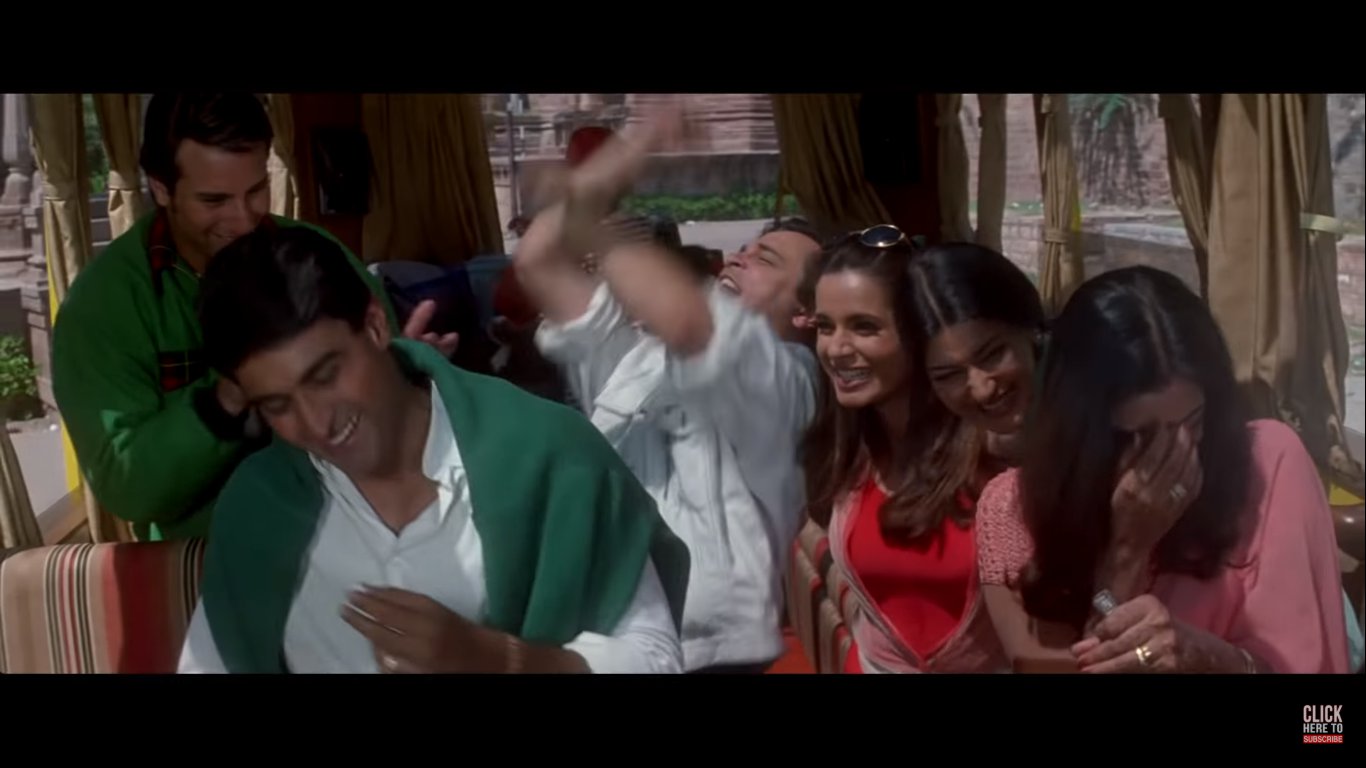 This was also the unofficial Rajasthan Tourism ad! (And had a Black Buck not mysteriously sacrificed his own life, it may have even become the official Rajasthan Tourism ad).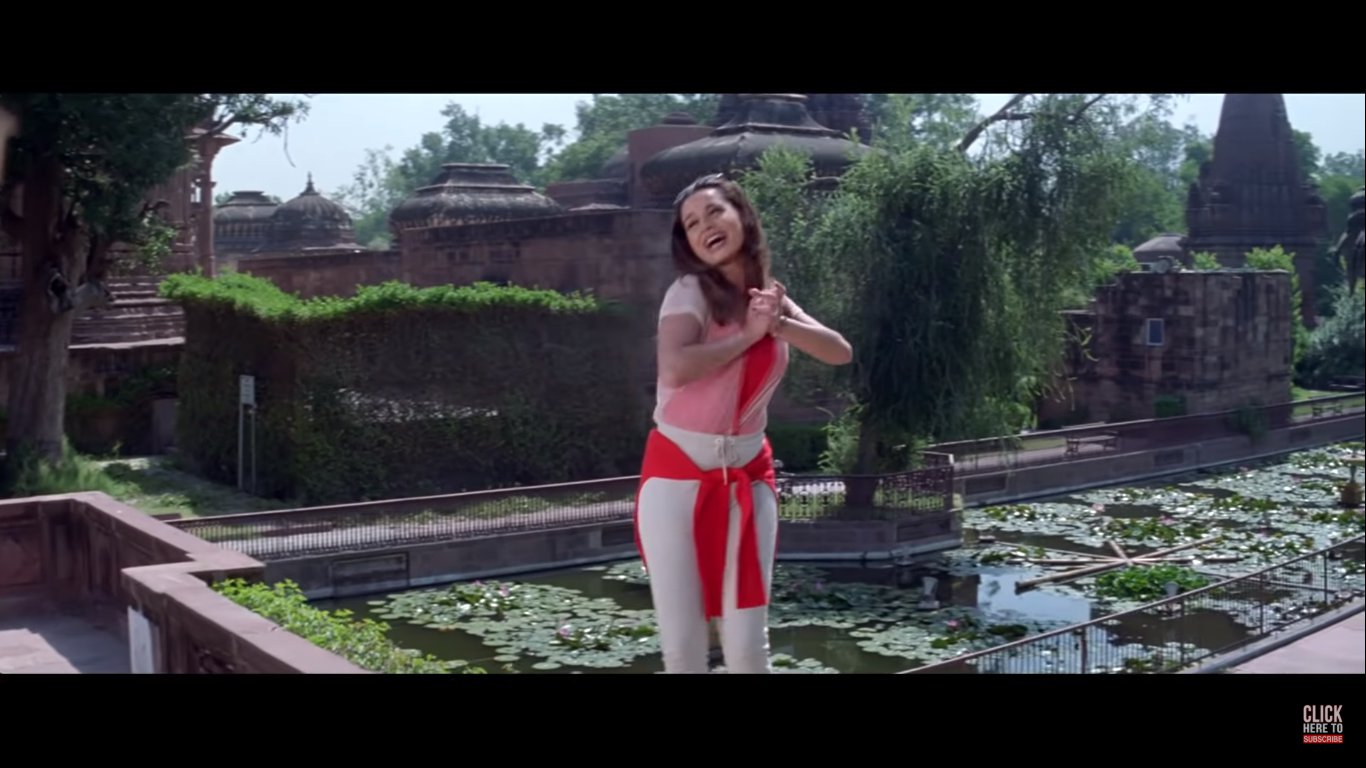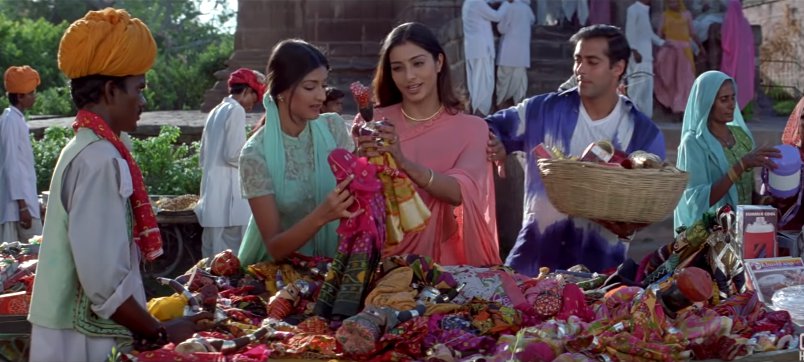 But it wasn't just about nostalgia, education, and tourism. It was also about romance. Really this song had more romance than Zara Zara (from RHTDM). After all, there were four love stories in one song. 
There was the 'mature' couple, comfortable in each other's company and early-promoters of PDA.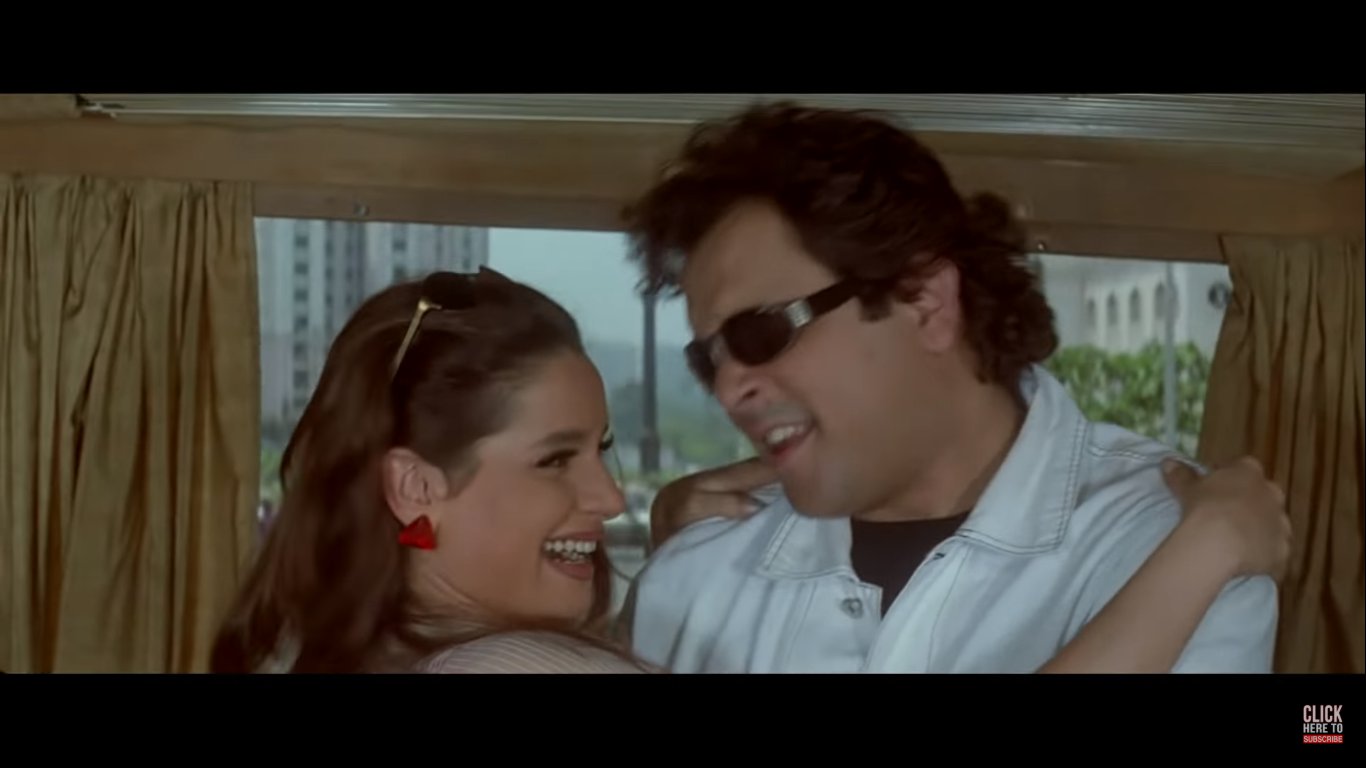 There was the newly married couple, glancing at each other's eyes when passing through a dark tunnel. (pyaar mein sab possible hai)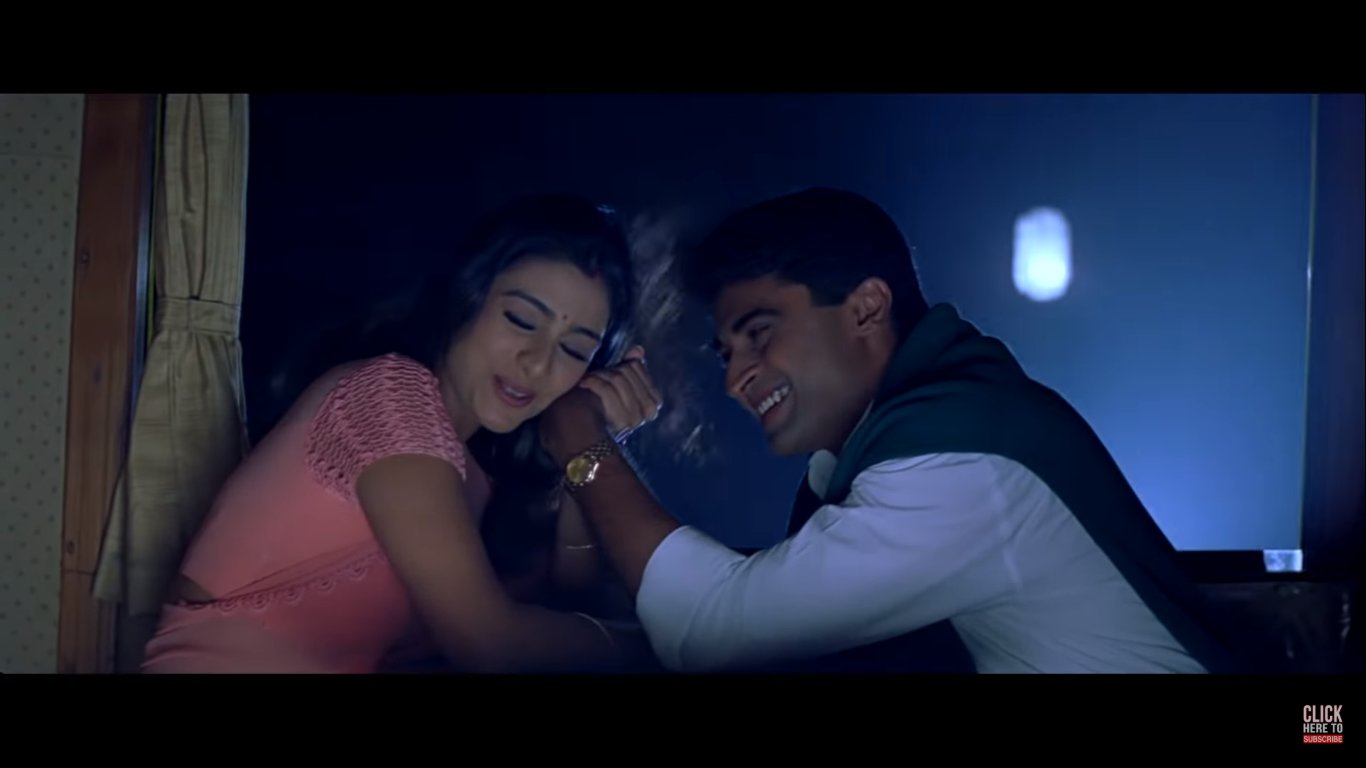 There was the shy, 'engaged' couple, glancing at each other through rear-view mirrors and expressing love through gestures.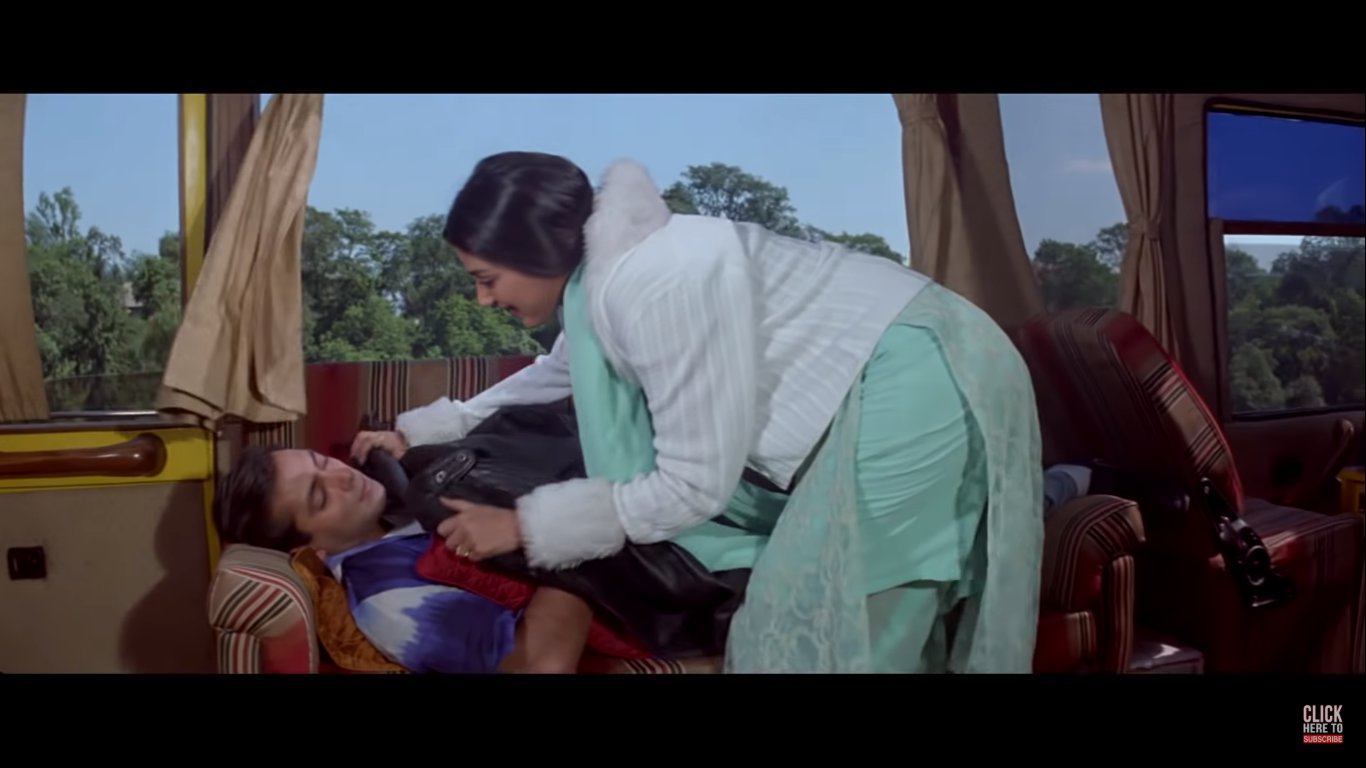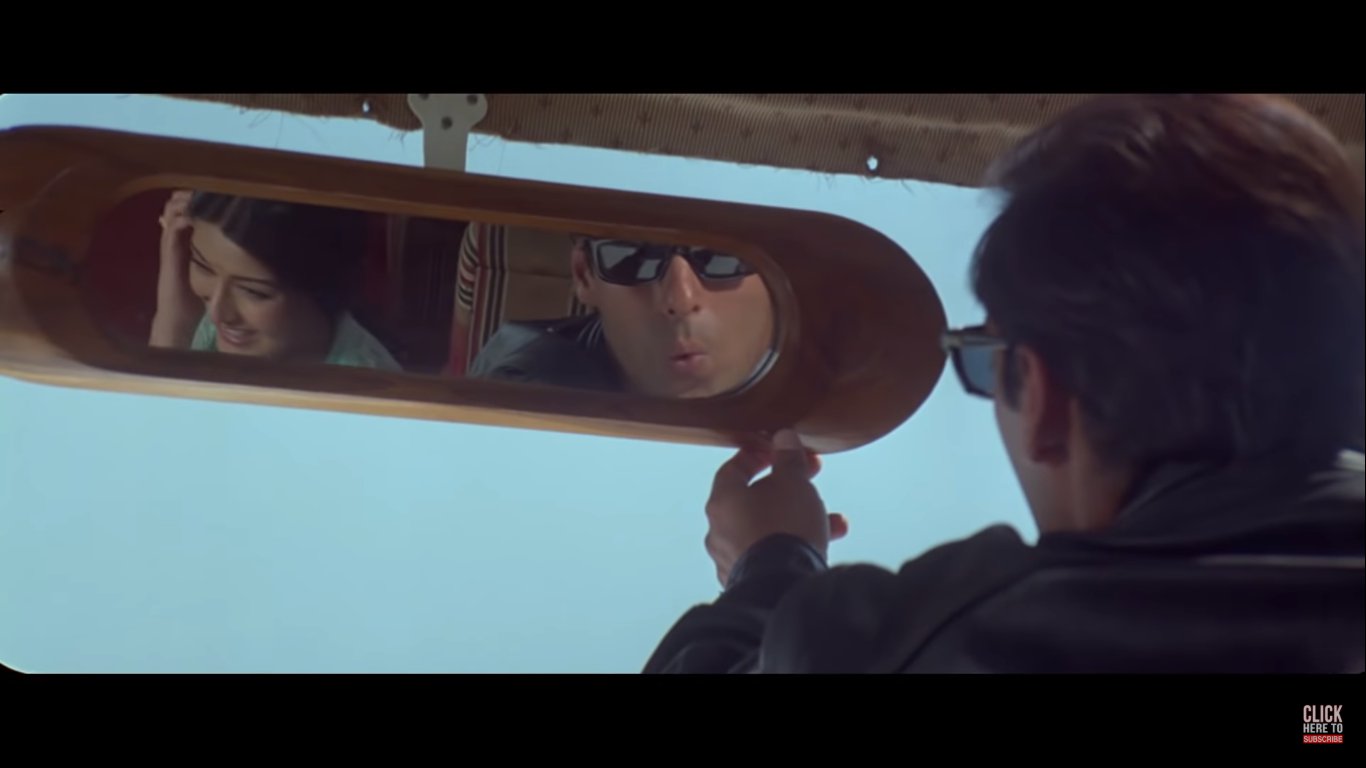 *Gaadi chalaate waqt rear view mirror mein girlfriend ko nahin, main mirror pe footpaath ko dekhein. Janhit mein jaari.*
And lastly, there was the imaginary couple aka sapnon ki raani.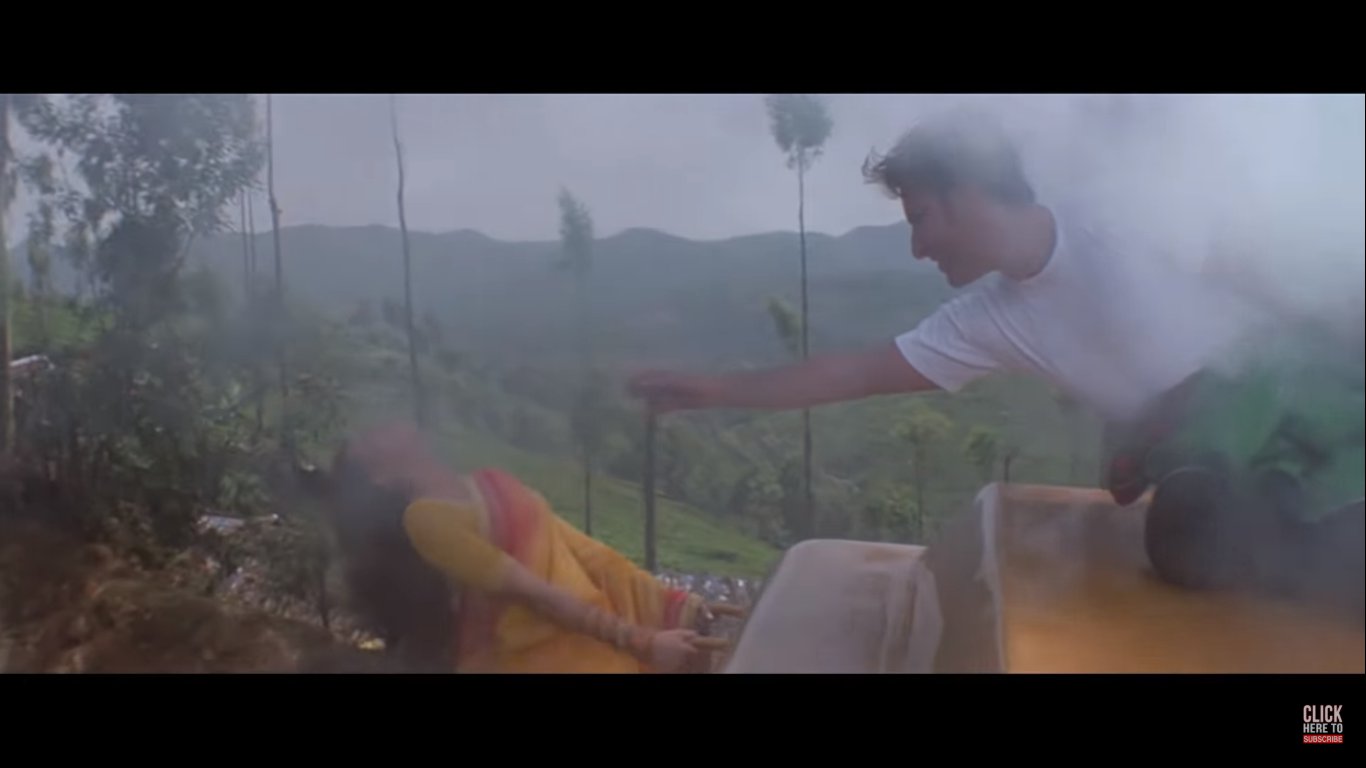 *Delhi peeps, that's not smog. That's fog, just FYI.*
It also had the most amazing 'wingman' game ever – cuz it used 'passing the parcel', or in this case flowers, as a way to flirt. Genius, I tell you!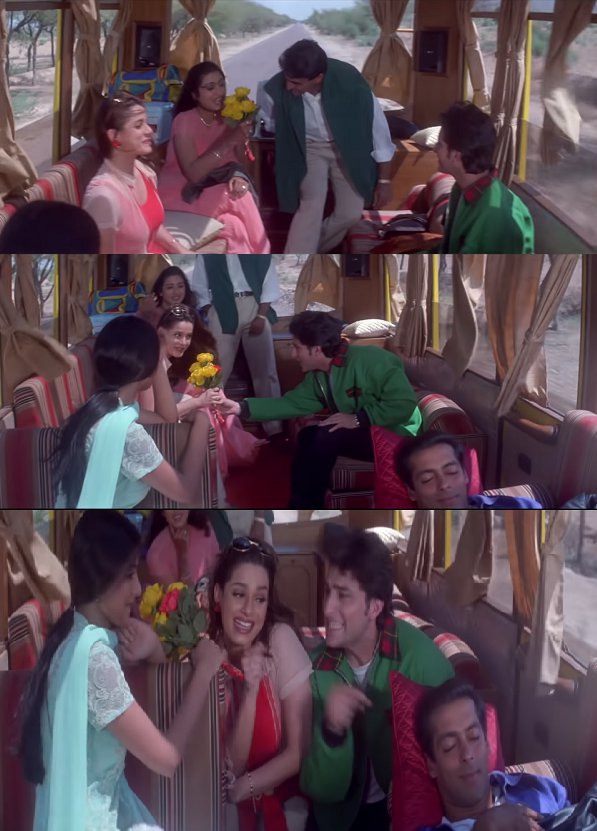 However, my favourite bit, as far as the song, the lyrics, the picturization, and hell, even life goes, was watching Vinod (Saif Ali Khan) provide instant validation to everyone: 
Like to his brother-in-law, when he finishes the first stanza describing summer vacations.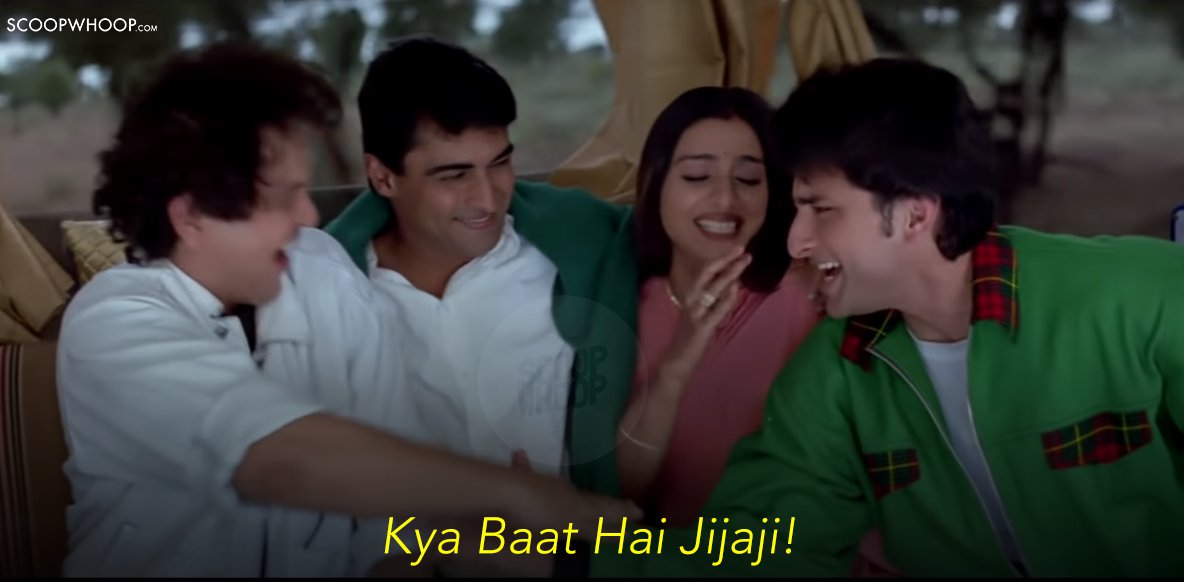 Then he appreciates his sister's nostalgic trip down memory lane.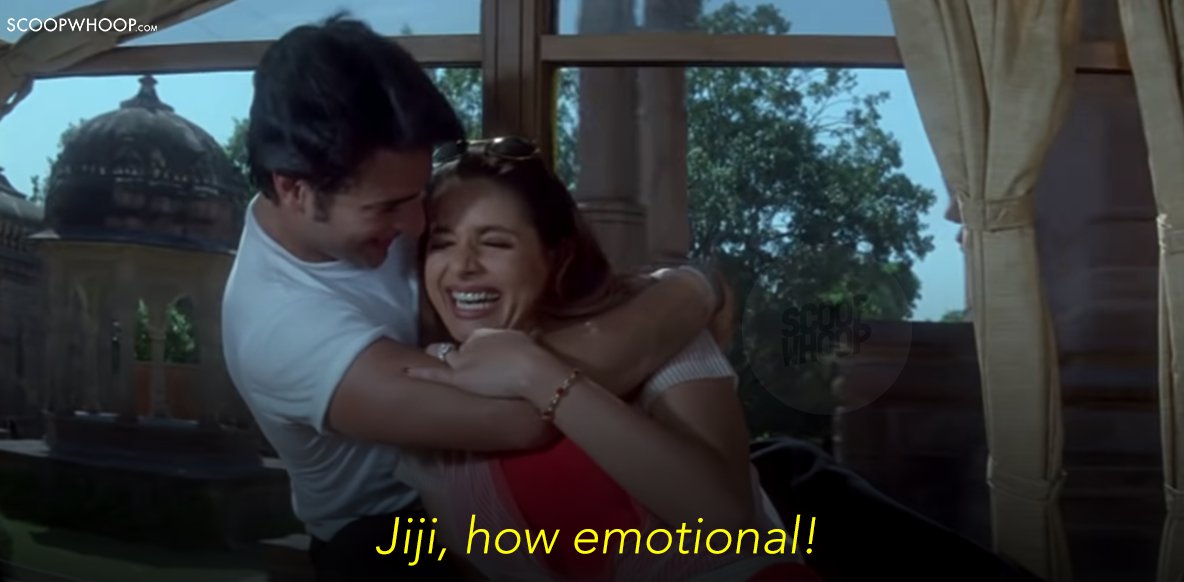 And then, when no one returns the favor (and here I thought this was a loving family, tsk, tsk), he showers some self-love.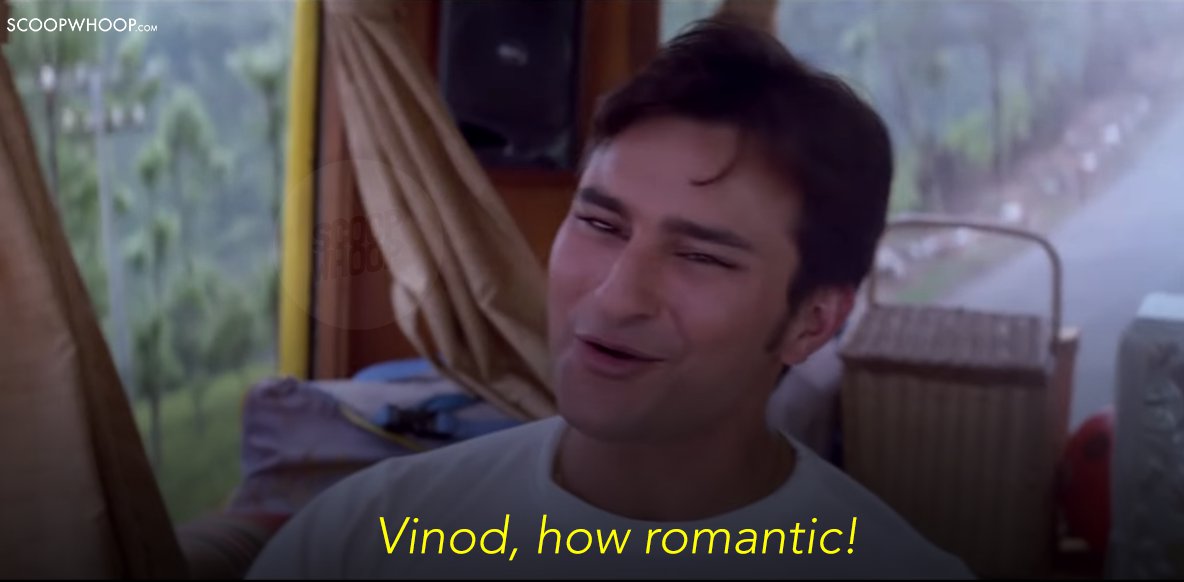 Cuz ain't no love like self-love!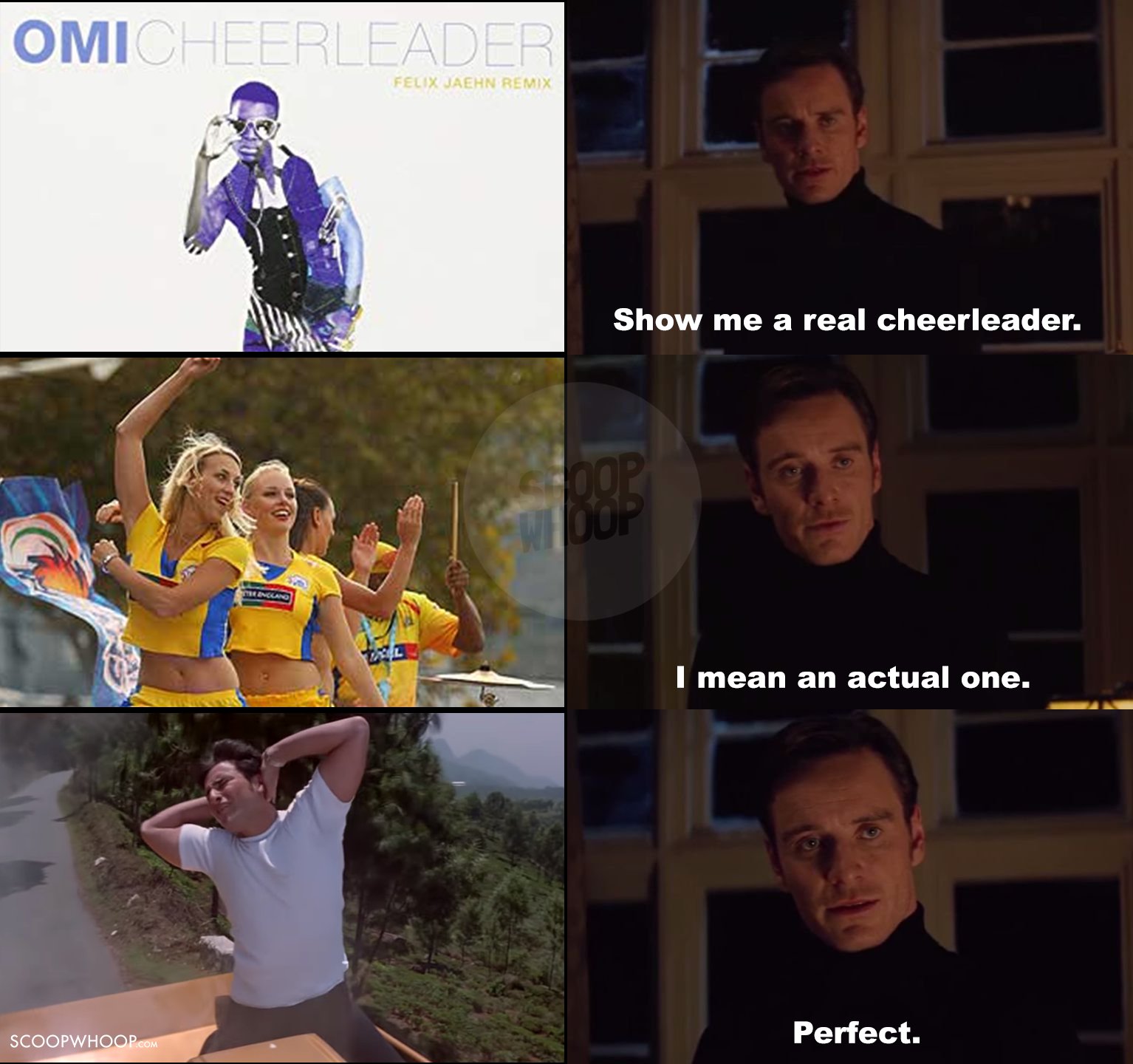 Honestly, this one 'romantic' song combined more parivaar and pyaar than even the Lannisters. And most definitely not in the same way. But, love it or hate, you just can't get it out of your head!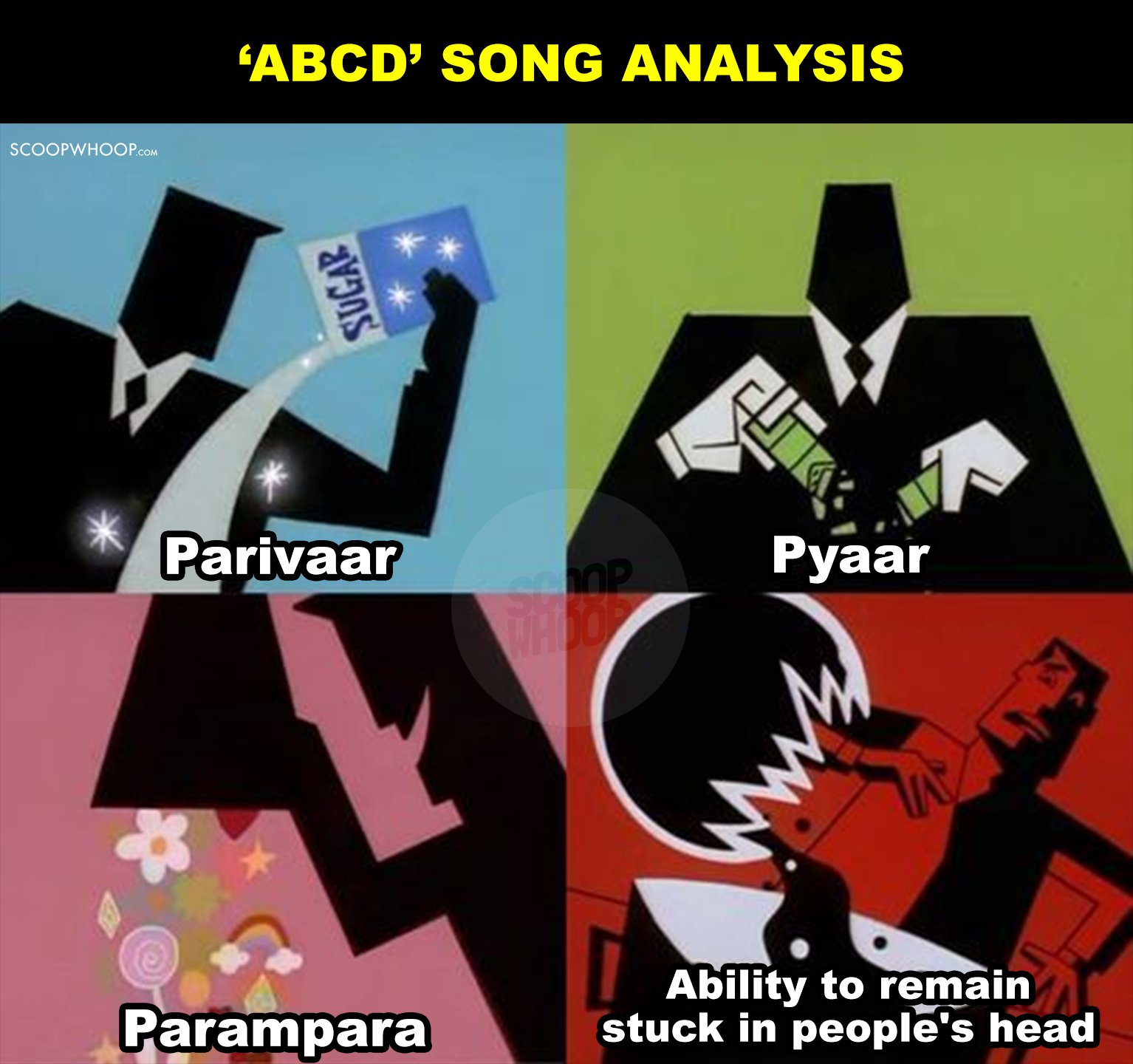 You can listen to the song here: 
Also, I actually love this song. All images are screenshots from the video on YouTube.