Jackie Shroff, known for his cool demeanour, is one of those Bollywood celebrities who never shies away from speaking his mind. Now, an old video of Jackie Shroff has gone viral on social media and it brings a never seen side of the actor that has won over people's hearts.
In the viral video, Jackie Shroff recounts his childhood and narrates how his mother had to sell her sarees and utensils to be able to afford his class 10 school fees. He adds how even though they lived in a small cramped household his family was always content with what they had.
Take a look at the video here.
Jackie Shroff looked back at his life in his single-room house and added how living in that house was much better than living in the lavish house that he now has. The lavish house has walls which have created barriers.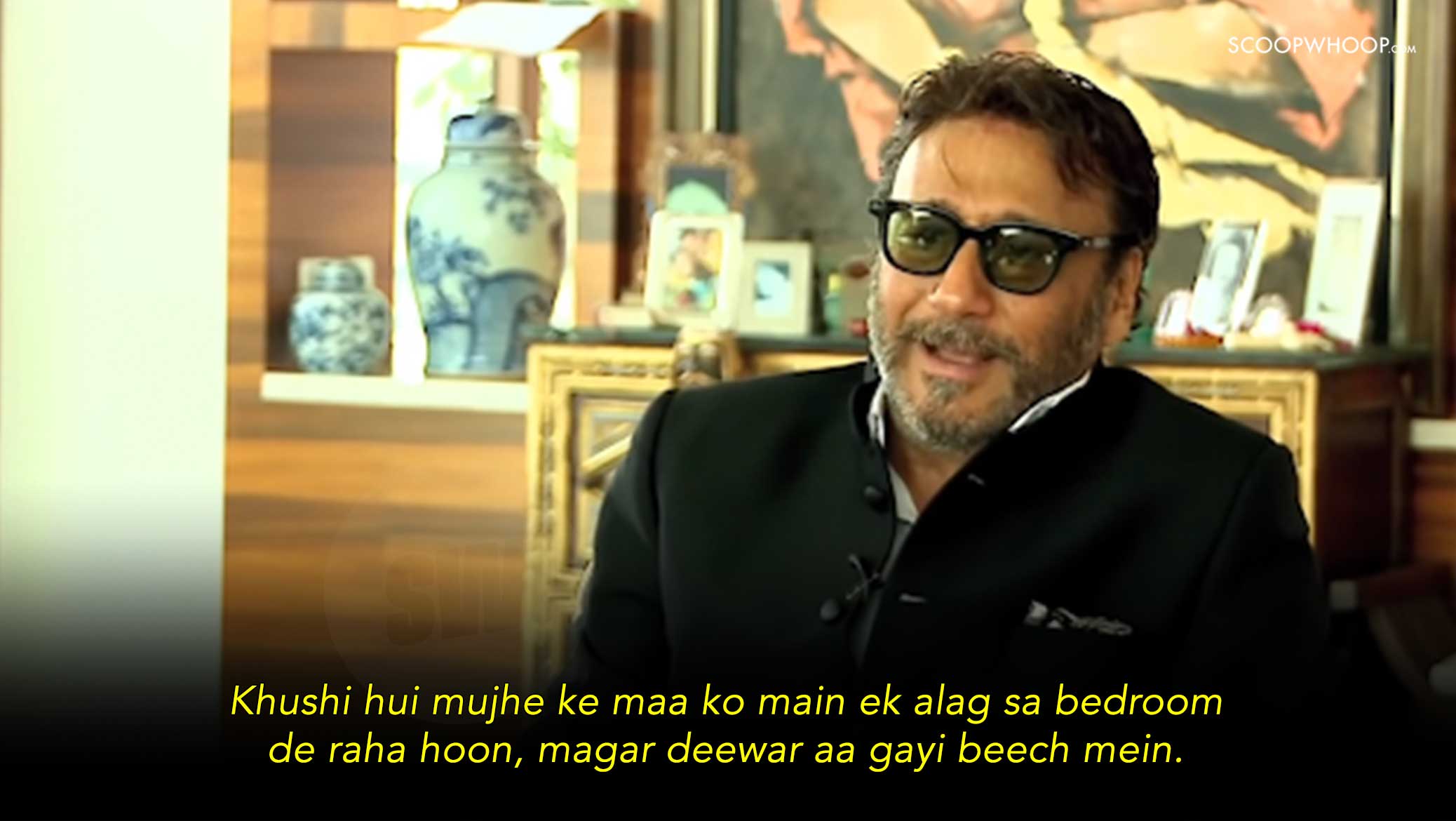 His interview is full of depth and it hits you hard. It has fetched over 662K views and more than 10K likes. Netizens are moved by this interview. Here's what they had to say about it.
Jaggu Dada is a rare gem.
Also Read: 16 Times Jackie Shroff Proved There Can Be Only One Jaggu Dada