Taking breaks from social media has become a common activity. Many of us, at times, find ourselves overwhelmed with the amount of noise or picturesque depiction of life existing in the online world, which is in complete contradiction to real life. As a result, we find ourselves logging off or deactivating the apps for days, weeks, and, sometimes, even months at a stretch.
Hindi film actor Kajol has recently announced a break from social media. After archiving all her posts on Instagram, she posted a message that read, "facing one of the toughest trials of my life."
Taking a break is only natural; however, the abrupt nature of the announcement without any context got people talking. While many empathised with the actor, others sensed it could be a marketing stunt for her upcoming series.
Kajol's upcoming legal and political drama is an Indian adaptation of an English series, 'The Good Wife'. The show will feature Kajol in the lead role. She will be a homemaker who returns to work in a law firm after 13 years. The actor will also be seen in Lust Stories 2, the teaser for which dropped a few days back.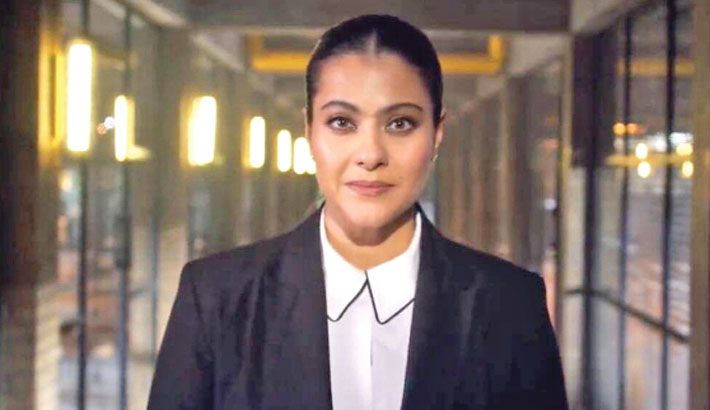 Naturally, the awareness of her upcoming project and Kajol mentioning the word 'trial' in her message announcing the break got some fans wondering if it was no more than a cryptic cue. Here's how they reacted.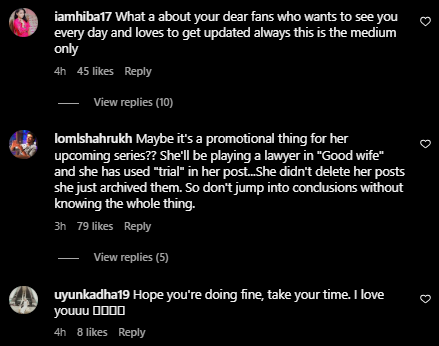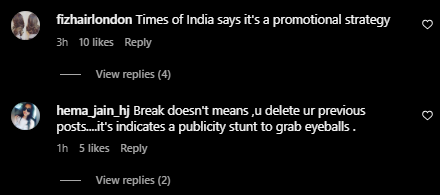 Redditors also took to discussing the announcement in the popular community, r/BollyBlindsNGossip. Here's what some people said.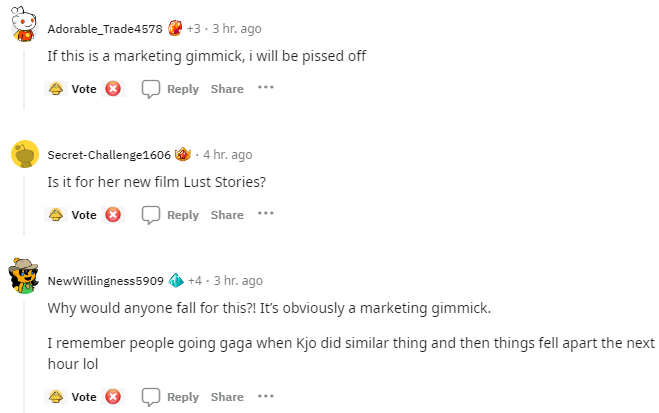 The actor has now shared another Instagram post. It is an announcement of the trailer release date of her upcoming project, The Trial: Pyaar. Kanoon. Dhokha.
While the actor hasn't clarified anything about her social media break announcement, it's evident that her message about 'the toughest 'trial' of her life' was indeed a cryptic clue for her new show, The Trial.
Here's what people are commenting on her latest post.


And now, all of the actor's archived posts are public again. Well, fans may not be too humoured by this marketing gimmick.