Everyone's guilty pleasure is set to make its way back on our screens. After a successful and much talked about Season 7, Koffee With Karan is set to return on Disney+ Hotstar with a Season 8. Karan Johar recently announced the upcoming season in an Instagram post, and the video looks so good!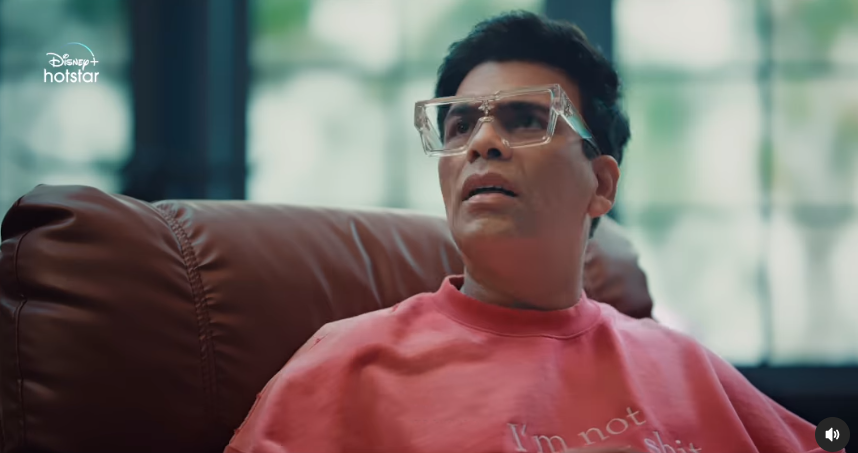 The teaser opens with Karan Johar's conscience who is dressed in black addressing Karan Johar who is dressed in pink. The 'konscience' Karan Johar addresses the things that did not pan out well in Season 7 of Koffee With Karan.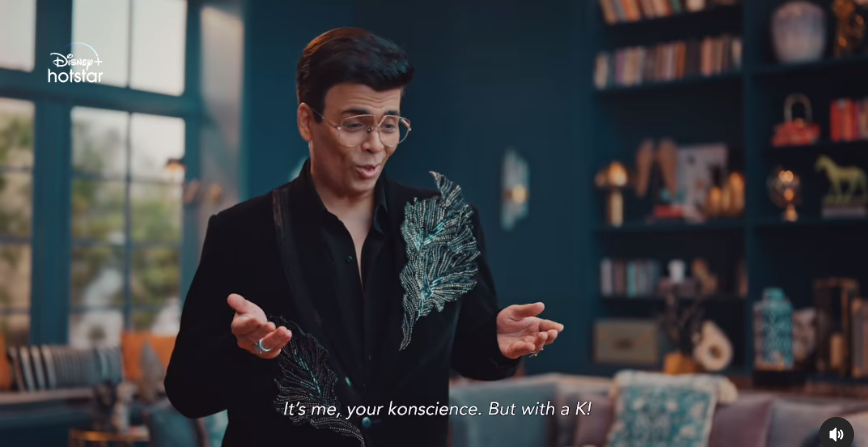 'Konscience' Karan addresses how the conversations in the previous season were "meh". He states that they lacked substance, spice, and jazz. He goes on to address the elephant in the room and also talks about the infamous "cheese" episode where two celebs talked about a third celeb and called him a slice of cheese.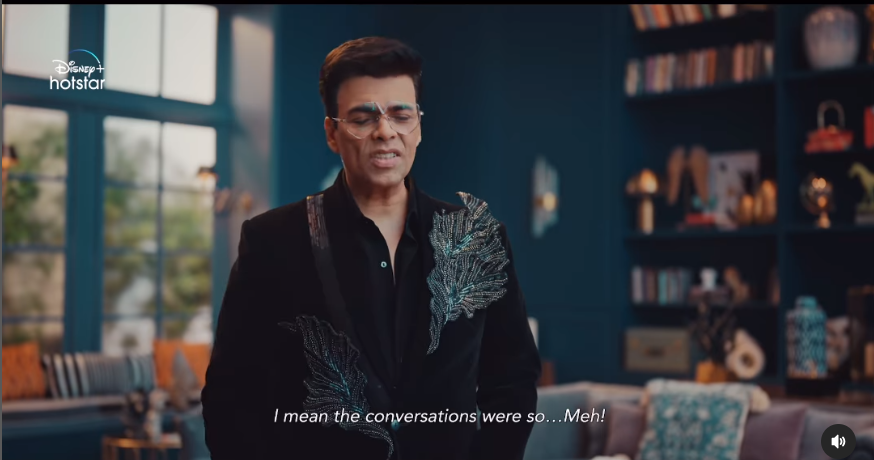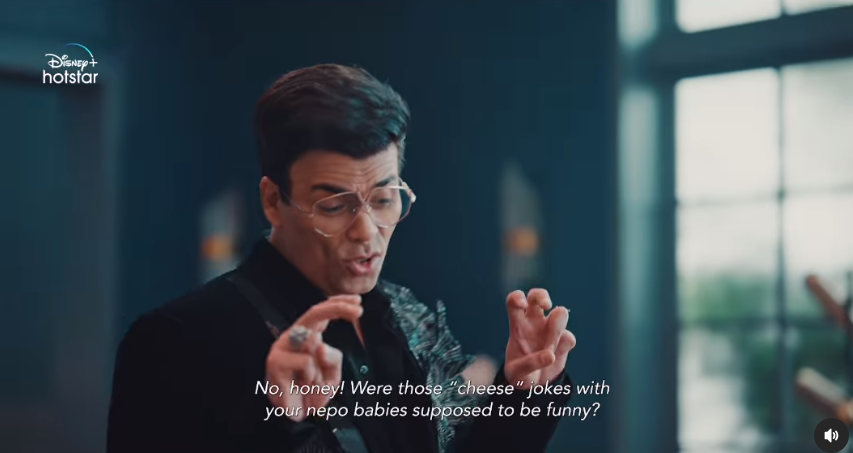 Konscience Karan also passes a jab at how the conversations in the previous season were centred around sex and how lame it sounded for a 50-year-old man to ask 20-year-olds details about their sex lives on national television.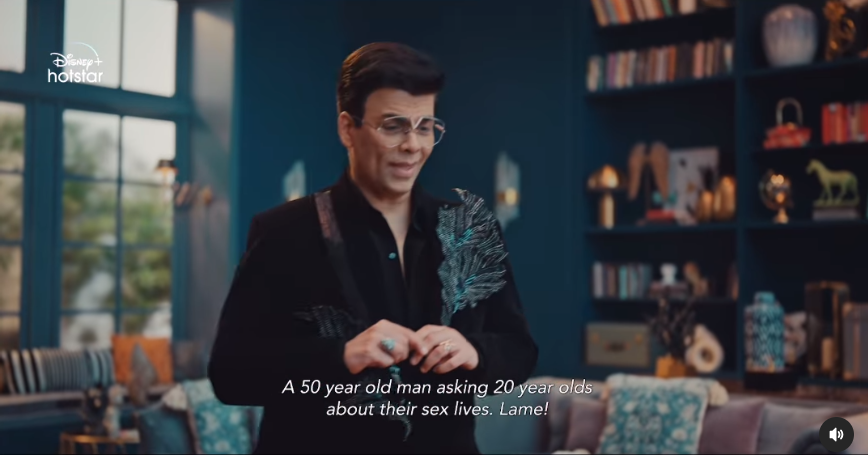 The Konscience Karan addressed almost everything that went wrong in Season 7. The trailer shows him asking real-life Karan Johar to take Koffee With Karan to the next level.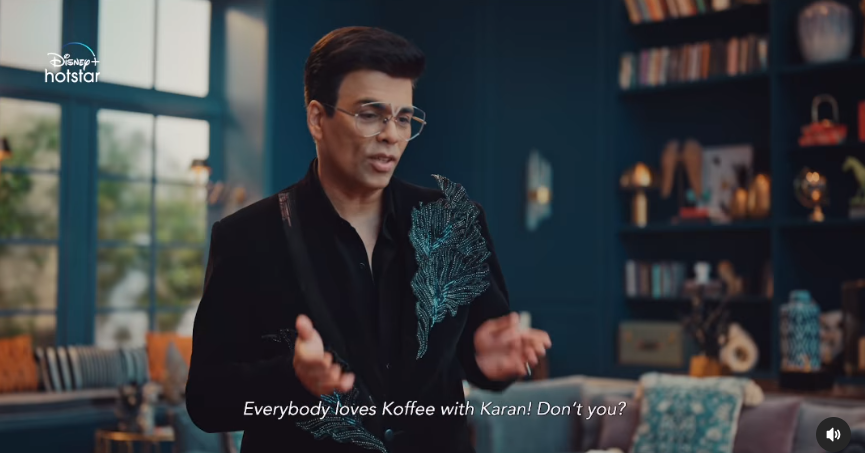 That is when real-life Karan Johar adds that Season 8 is going to be bigger and better.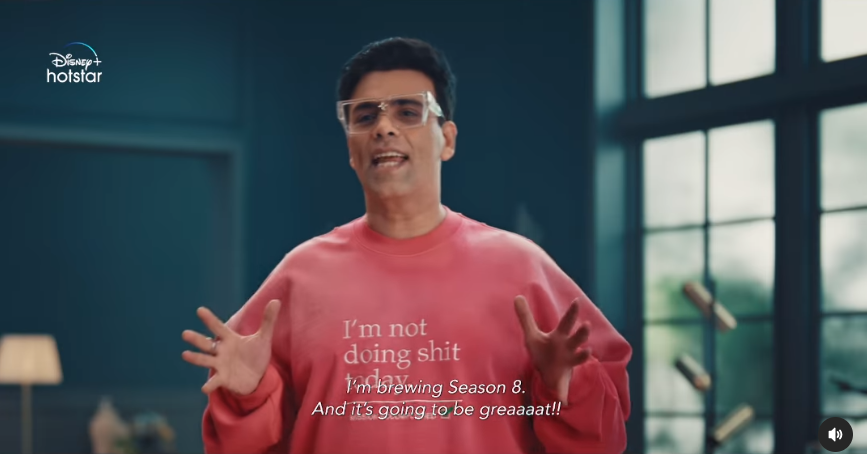 Taking to his Instagram, Karan Johar wrote, "Turns out, my own Konscience wants to troll me too! But screw what he thinks, I'm still brewing Season 8!" Take a look at the video here.
The trailer of Koffee With Karan Season 8 has already started making waves on social media. People have started talking about which actors they want on the show. Many also commented about how sportingly Karan Johar took the criticisms and the trolls that the previous season had received.
Here's what people have to say.
Koffee With Karan Season 8 is set to stream from October 26 onwards on Disney+ Hotstar. Looks like October is going to be one helluva ride.