The Kashmir Files had only been on the screen for a few days but it had already taken the audience by storm, or so the IMDb ratings claimed.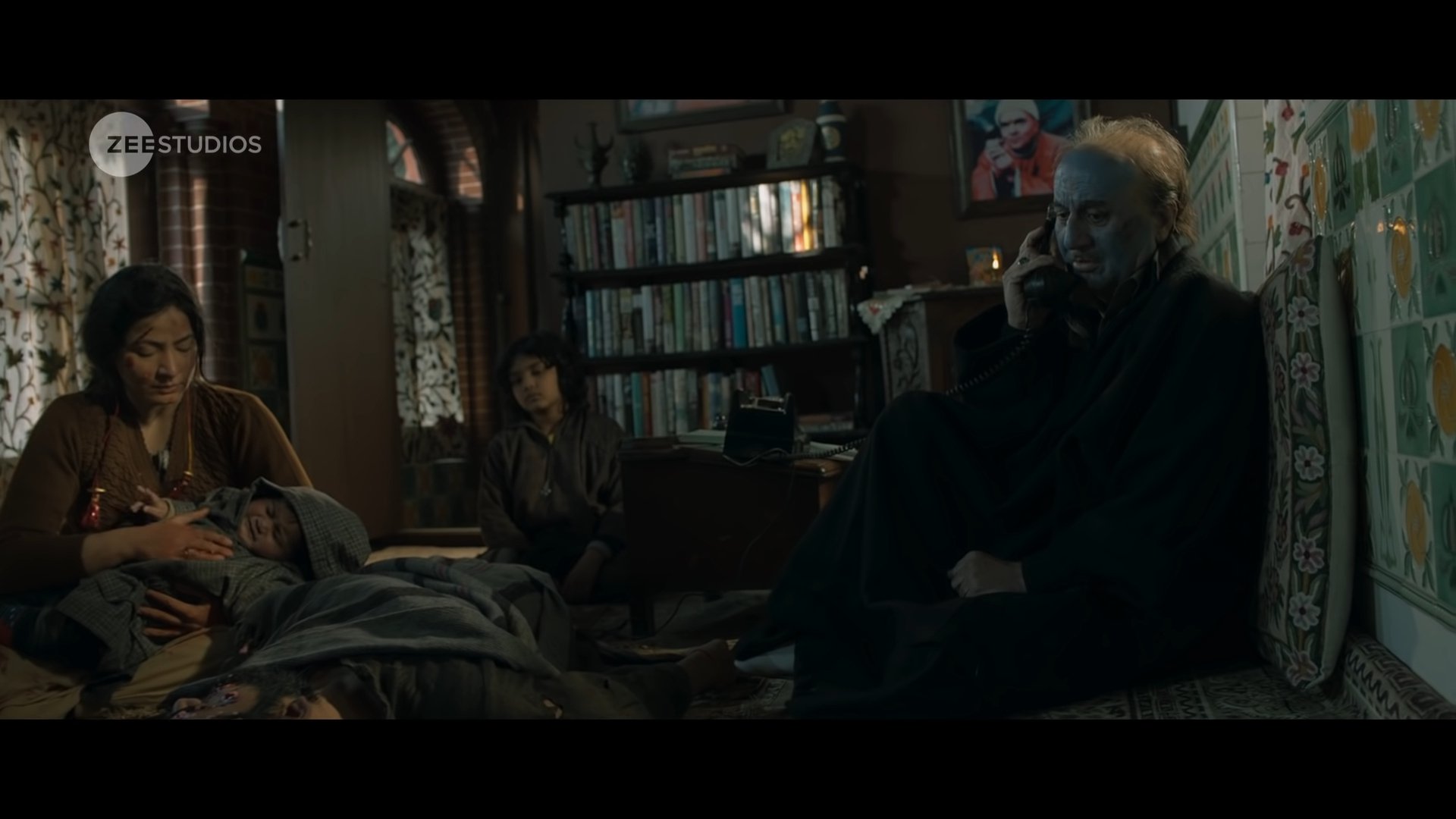 Before we saw the clips of people reacting to the plight of Kashmiri Pandits upon seeing the film, it had a 10/10 rating on a popular website that gathers cinema and television audience reviews.

However, the film starring Mithun Chakraborty and Anupam Kher witnessed a sharp drop in its reviews, and it now has an 8.3/10 rating. 
In fact, the film's IMDb website includes a note that reads, "Our rating mechanism has detected unusual voting activity on this title. To preserve the reliability of our rating system, an alternate weighting calculation has been applied".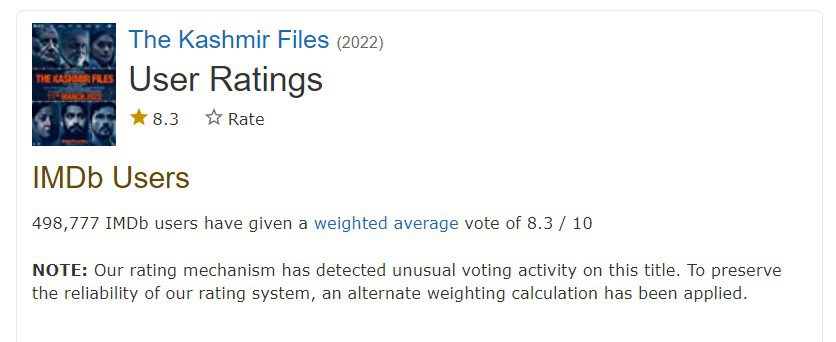 Meanwhile, a Twitter user provided a detailed explanation of the alleged 'manipulated' film ratings on the website in a series of tweets. And this thread might be able to clear up all of the viewers' doubts.
The social media user, who goes by the name Joyojeet Pal, said that the perfect rating places the film well ahead of every iconic film ever made, such as The Dark Knight and The Godfather. 
He further said that, as a result of this rating, Indian filmmaker Vivek Agnihotri joins the ranks of great directors such as Steven Spielberg, Quentin Tarantino, and Martin Scorcese.
In subsequent tweets, the Twitter user analyses the reason for the tampering of the ratings and how it affects the website's credibility.
He claimed that in the past, several South actors in Tamil and Telugu cinema have benefited from similar 'fans clubs and PR' to boost their film's rating.
On the other hand, he advised those who rely on IMDb ratings to look at the "top 1000 voters" segment of the rating section for more insight.
To further elaborate, the user also shared a simple guide to assessing a film before investing your time and putting your money on the tickets.
Later, speaking of The Kashmir Files, which evoked this conversation around IMDb ratings, he stated that the film has a top 1000 voter rating of 1/10 on IMBD, but it has a 10 on 10-star rating on the platform. 
And here's how fellow Twitter users reacted to the thread: 
Although people may not always rely on IMDb ratings when picking a movie, it does have an influence on our choices sometimes. Having said that, as for The Kashmir Files (or any other film), it's a better idea to watch it and then form your own judgment.