Bollywood weddings are a fancy affair-from destination, food, and everything else has to be top-notch. Athiya Shetty and KL Rahul tied knot recently and the wedding pictures are magic! The couple looked stunning as they took to social media to share the news.
While Athiya wore a beautiful chikankari lehenga by Anamika Khanna on her special day, reports claim that it took 10,000 hours to make that elegant piece. So does this mean KL Rahul had to wait 4 years for the marriage for her lehenga to be designed? Let's find out.
As we couldn't wrap our heads around this exaggerated piece of information. Here's a discovery!
10,000 hours = 417 days of work.
So let's say the artist worked 8 hours per day to make the lehenga, meaning:
Read More – Athiya Shetty & KL Rahul's Wedding Photos Are Making Us Believe In Love Again
And if they took Sunday off every week it would take 4 years to make that lehenga. Hence KL Rahul had to wait 4 years to get married as Athiya's lehenga was in the process of being made. WTF.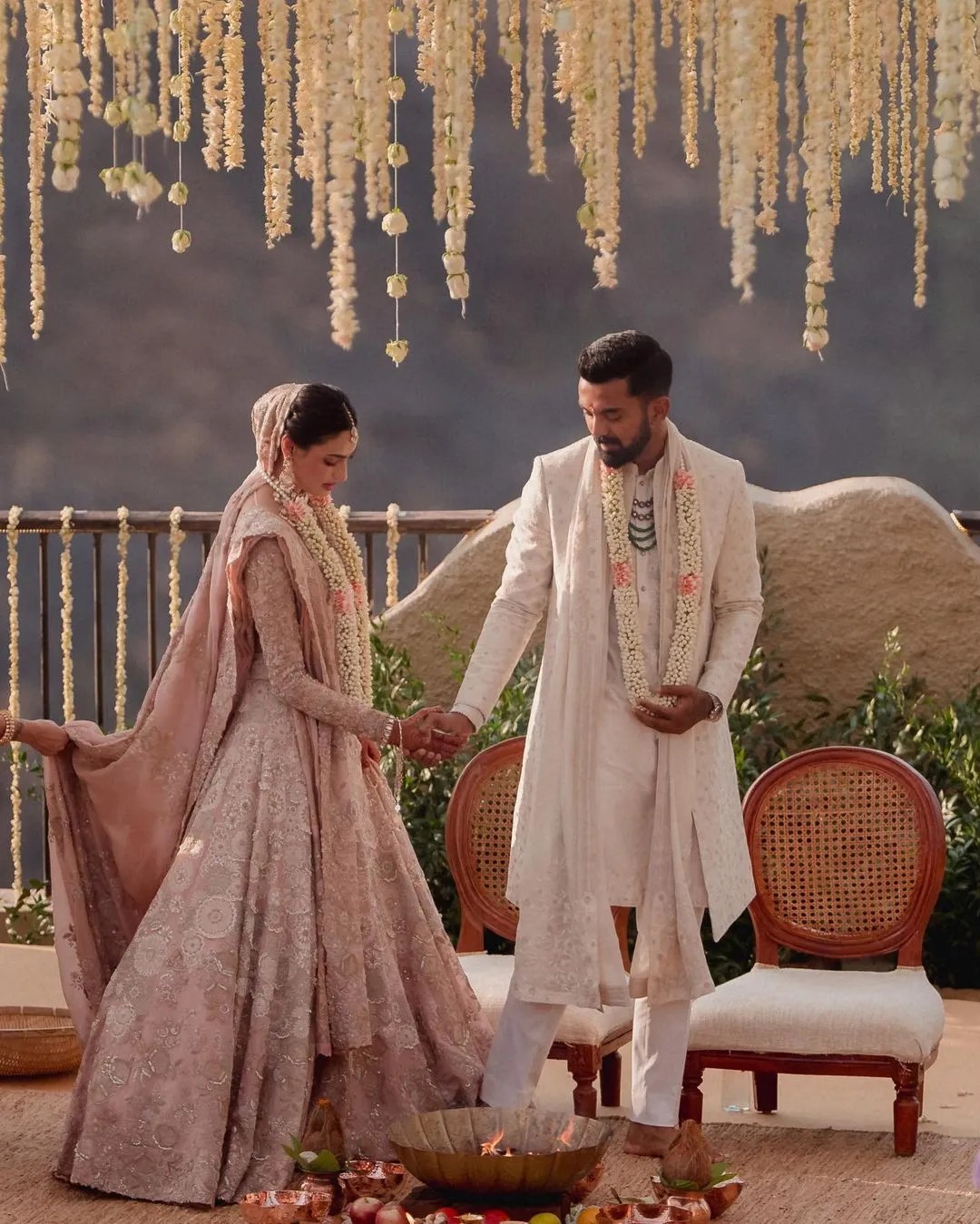 In an interview, the designer said:
Is a labour of love and took approximately 10,000 hours to make. Athiya's got extremely fine, subtle, and beautiful taste. I wanted to develop something special for her that was resonant with the fact that she was going to be the bride, but she was never going to be that bride for whom everything else takes over. She has a very strong personality, and I think she's acutely aware of it.
Ugh, exaggeration pretty much?
Read more: Fancy Wedding Venues Where Bollywood Actors Got Married.