When two or more Malayalis gather over a drink it is inevitable that they talk about movies. Malayalis are inherently proud of their cinema and they love to point out to those who are unfamiliar, the vibrant characters, the impeccable comic timing of the actors, the natural flair for satire, and of course their lofty artistic cinema. So the next time you are surrounded by them, which is bound to happen considering a) they move in droves and b) they are everywhere, this list should come in handy to hold your own. 
1. Thoovanathumbikal (Dragonflies In The Spraying Rain), 1987
This one is a classic by director Padmarajan, who has also given us films like Moonaam Pakkam (Third Day) or Innale (Yesterday). Starring Mohanlal, Parvathy, and Sumalatha in lead roles the story shows us the dual-life of Jayakrishnan, a bachelor who is torn between choice and love, and the need to do the right thing. The story weaves beautifully through Jayakrishnan's life in the village verses the persona he creates for himself in the city, the rain plays a role in the narrative adding the necessary natural element to make a film truly poetic.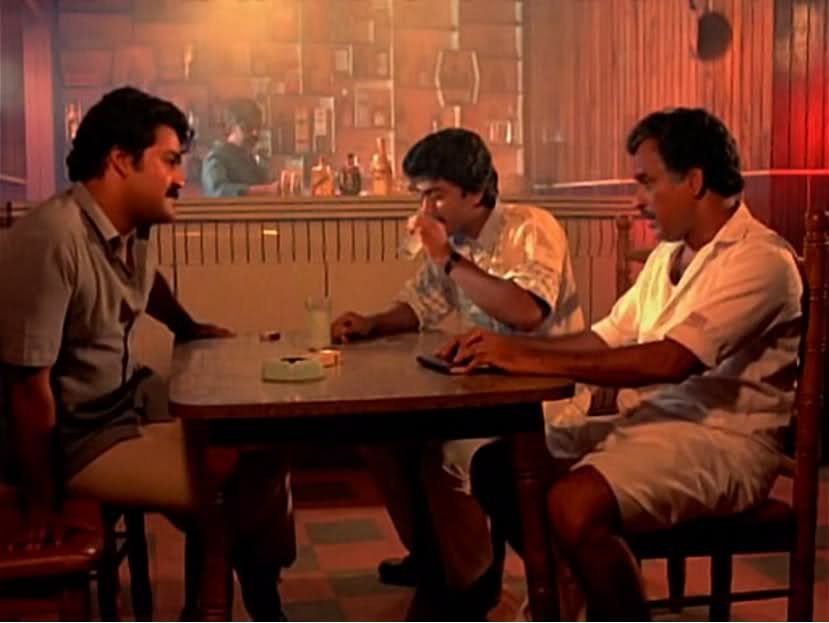 2. Manichitrathazhu (The Ornate Lock), 1993
Any Malayali will swear by this movie, directed by Fazil and starring Mohanlal and Shobana, the movie is set in a beautiful haunted tharavadu (ancestral home), a curious new bride, and the added twist of multiple personality disorder. The film features the popular pairing of Mohanlal-Shobana, however not opposite each other and has impacted a whole generation with its iconic dialogues and characters. The remakes were popular too, Bhool Bhullaiya in Hindi, Chandramukhi in Tamil, but once you have watched the original, the others are a joke. 
3. Sandesham (The Message), 1991
Any Malayalam movie list is incomplete without a film scripted by Sreenivasan, of which their are many. For this list we have chosen Sandesham, a comedy directed by Sathyan Anthikad that so expertly caricatures Kerala's political activism. The story revolves around two brothers who belong to opposite parties and the dark comedy of their rivalry is put in perspective when their father, played by the late Thilakan, returns to retire after a life of service with the Indian Railways.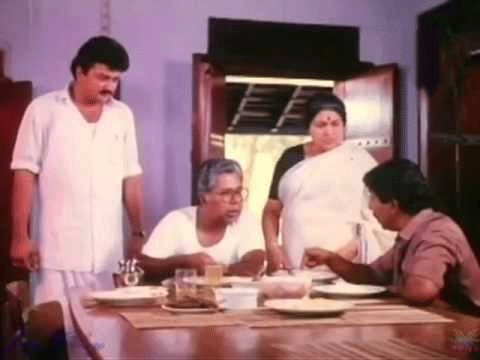 4. Guru, 1997
Guru was selected as India's official entry to the Oscars' in the year it was released. And why not, the fantasy narrative of the film uses a metaphor of sight and blindness to make important statements on communal violence and is eerily so relevant today. Starring Mohanlal and Suresh Gopi in the lead roles Guru features on this list for its experimental plotline, and the music composed by Illayiraja for the Budapest Symphony Orchestra, Hungary.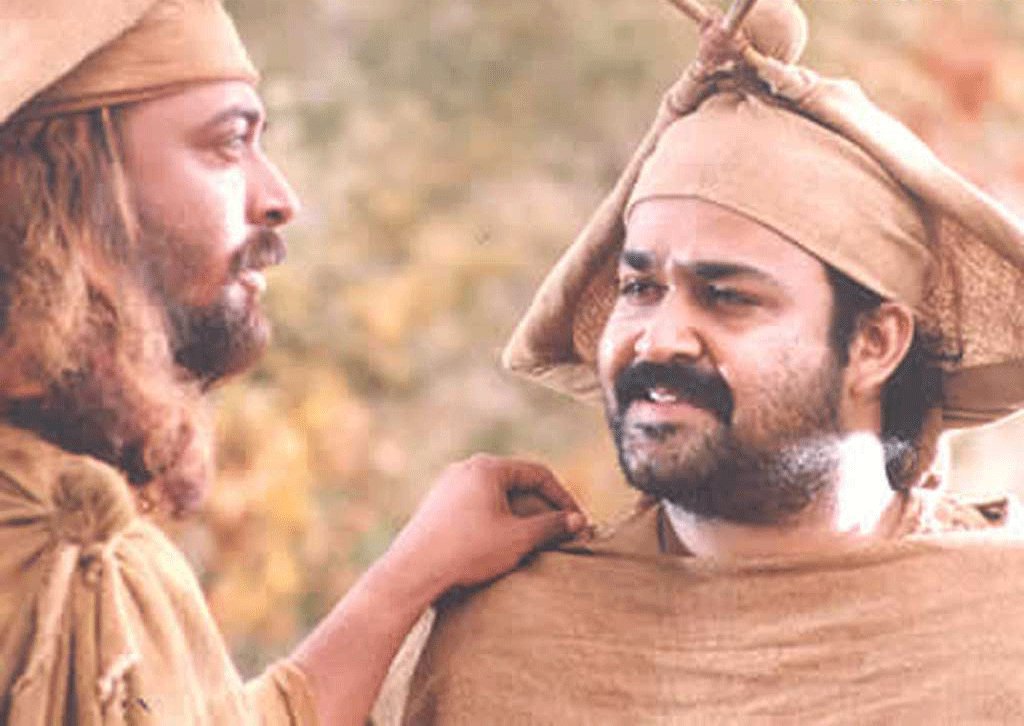 4. Chemmeen (Prawn), 1965
Set in a fishing village in Kerala, the film revolves around the unrequited love of Karuthamma, daughter of a Hindu fisherman and Pareekutty the son of a Muslim trader. The story has been spun around a folktale about the sea, Kadalamma, who will swallow the husband of a woman who is unfaithful while he is away at sea. The film stars Sheela, Madhu, and Sathyan in the lead roles and was artistically and technically ahead of its time and is still recognised for its score.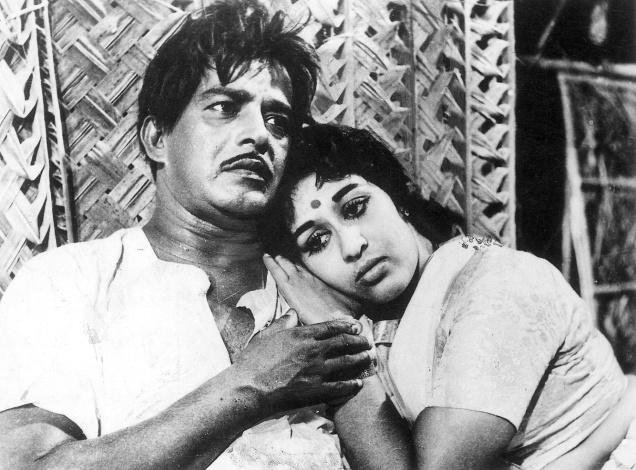 5. Elippathayam (Rat Trap), 1981
Adoor Gopalakrishnan is still a very current figure in the world of cinema, and every Malayali's claim to great cinema. Elippathayam is a commentary on the disintegration of the feudal system in Kerala and how the storm of change traps a young man and his three sisters, who are unable to cope and adapt to the progression of the times. The long tracts of silence can be baffling and make the film uncomfortable, but in the tapestry of the film, the silence is very telling and becomes another party in the narrative. Nizhalkutthu is another film by Adoor that just missed this list.'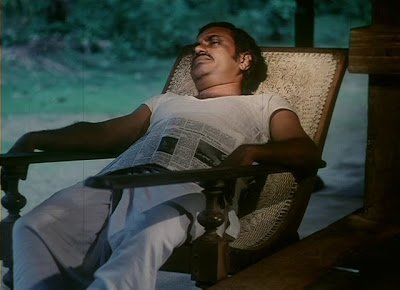 6. Salt N Pepper, 2013
Directed by Ashiq Abu and starring Shwetha Menon a dubbing artiste and Lal an archaeologist this film is a modern day love story that simmers between two people by their mutual love for food. The film is warm, funny, genuine, and features on this list because this slice of life came at a time when the Malayali masses were still reeling from a series of mass entertainer films with back breaking stunts, and  bone crunching misfit English dialogues.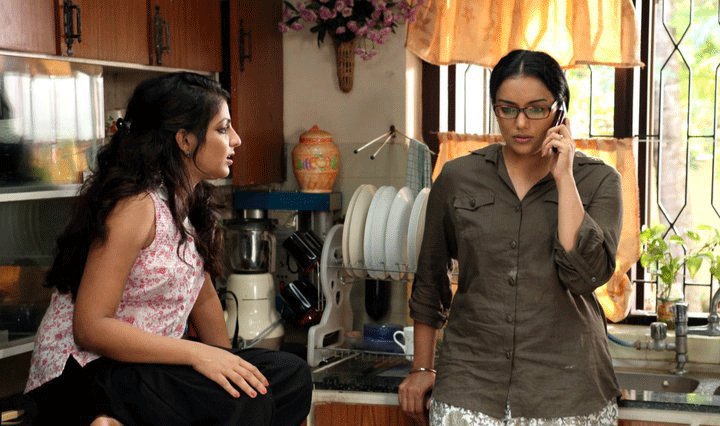 7. Kireedam (Crown), 1989
A film that mines the tragedy of the life of Sethumadhavan, a young man who was on his way to becoming a police inspector like his father. And when a twist of fate changes his destiny the man struggles against the stereotyping of society to be different and take charge of his fate. Kireedam was directed by Sibi Malayil and saw a moving performance by Mohanlal in one of his career's finest and even had a sequel titled Chenkol (The Sceptre).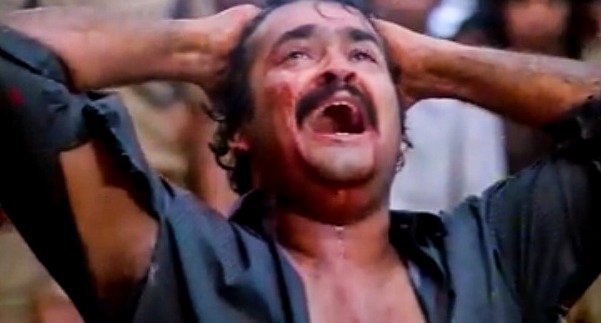 8. Amen, 2013
Directed by Lijo Jose Pellissery, Amen is a combination of genre and theme, there's romance, comedy, fantasy, and a lively musical element and tells such a convincing story of a small picturesque village nestled in the backwaters of Kerala. The film stars Fahadh Faasil, Swathi Reddy, and Indrajit Sukumaran in lead roles, but it is the smart script, the irreverence of the director Lijo, and the sometimes catchy and sometimes soothing music of the film that wins.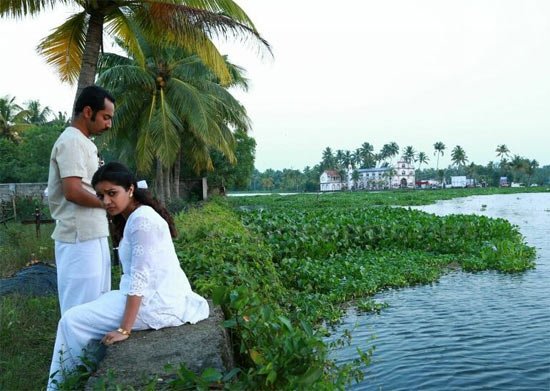 9. Oru Vadakkan Veera Gatha (A Northern Story Of Valour), 1989
Written by MT Vasudevan Nair and directed by Hariharan who are responsible for classics like Nakhakshathangal and Amrutham Gamaya. The movie draws from the historical legend of Aromal Chekavar a warrior from north Kerala who was killed in a fight when the blade of his sword broke at the hilt, in this retelling of the popular story MTV and Hariharan approach the story from the perspective of Chandu, essayed by Mammooty, who allegedly tampered with Chekavar's sword.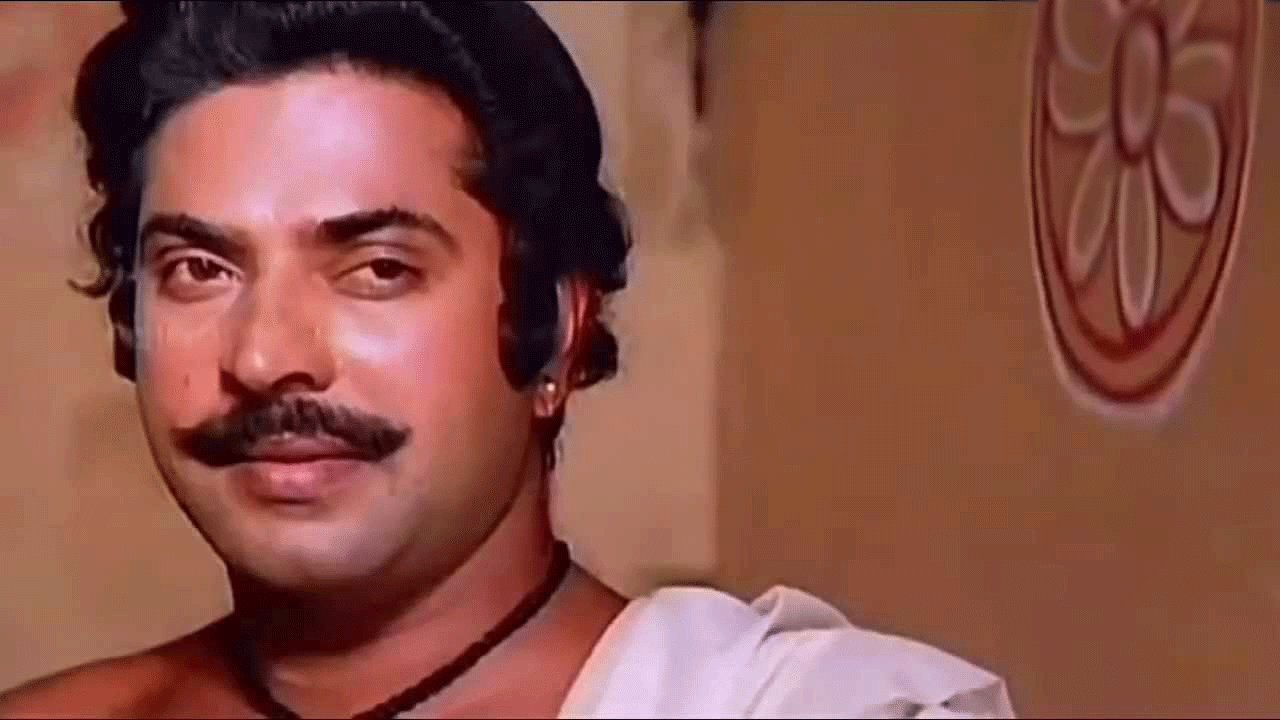 10. Esthappan, 1980
G. Aravindan is an auteur, who handles multiple creative aspects of his films with ease. Esthappan is a fisherman from a predominantly Christian fishing village. And while the simple fisher-folk are unable to grasp the eccentricities of Esthappan, the persona they create for him is one that is larger than life, and peppered with stories of his miracles and mischief. The film has a very strong Biblical context that binds the story of Esthappan to that of Christ and is one of Aravindan's finest.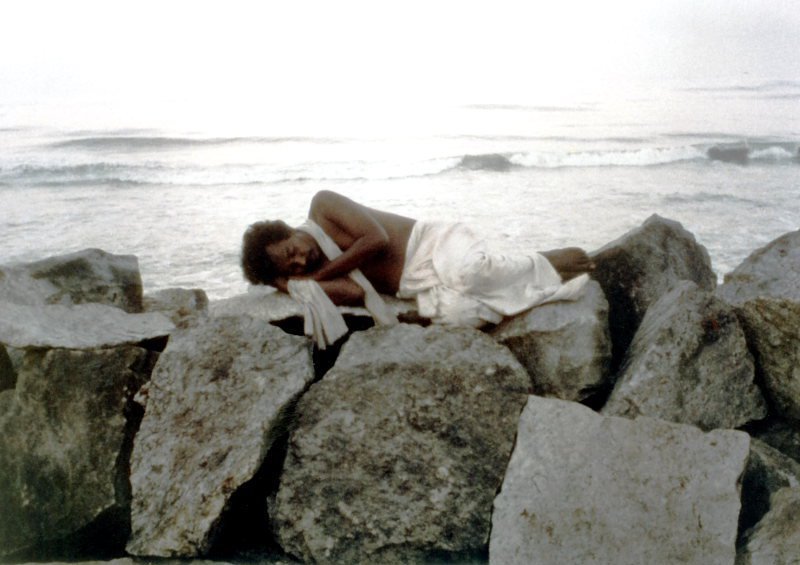 11. Manjadikuru (Red Seeds), 2008
Written and directed by Anjali Menon, Manjadikuru is a hat-tip to a woman who is able to hold her own in an otherwise predominantly male industry. The story is rooted in nostalgia stirs one's own memories of childhood and make-believe; Vicky visits his mother's ancestral home for his grandfather's funeral where he meets his cousins and together they share a two week adventure. Anjali Menon's debut evokes beautiful emotions and recreates Kerala for everyone who left.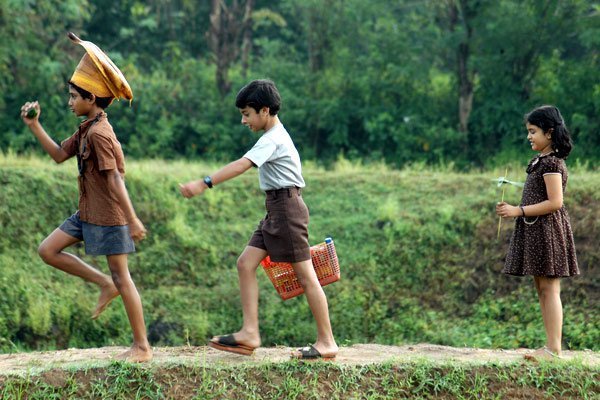 12. Devasuram (The God Demon), 1993
With director IV Sasi's experience and writer Ranjith's unparalleled knack for drama Devasuram was a film that is heavy with old rivalries and broken bridges. Mohanlal plays Mangalassery Neelakantan, a conceited, aristocratic man and he is opposed by Mundakal Sekaran, played by Napolean. The film is recognised for its powerful dialogues and strong characters, and its success saw a weak sequel that failed the legacy of Devasuram.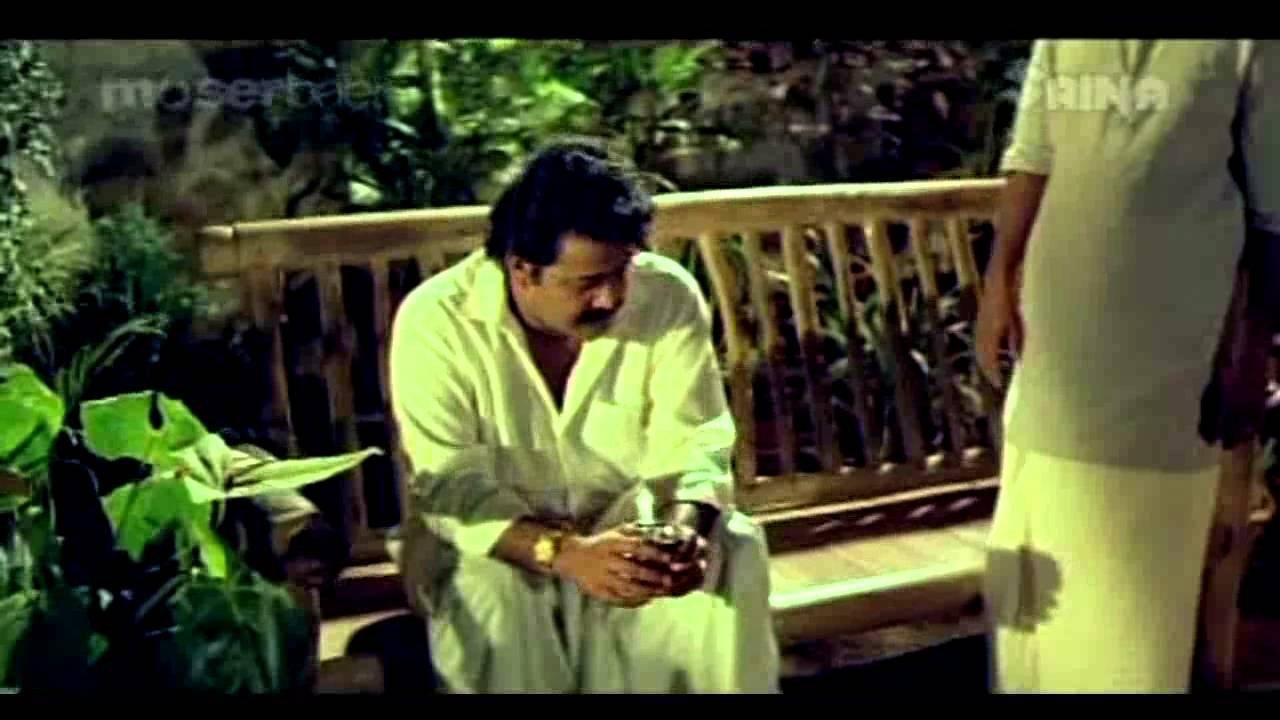 13. Nadodikkattu (Vagabond Winds), 1987
This film is the first of a three-part series that Malayalis never tire talking about, the film directed by Sathyan Anthikad stars the prize-winning combination of Mohanlal as Ramdas and Sreenivasan as Vijayan. The two are unemployed and decide to head to the Gulf to better their prospects. They are gypped and wind up in Chennai instead, what follows is a series of comedic errors that are dark for the reality it mocks.  Also included in this list are Pattanapravesham (1988) and Akkare, Akkare, Akkare (1990).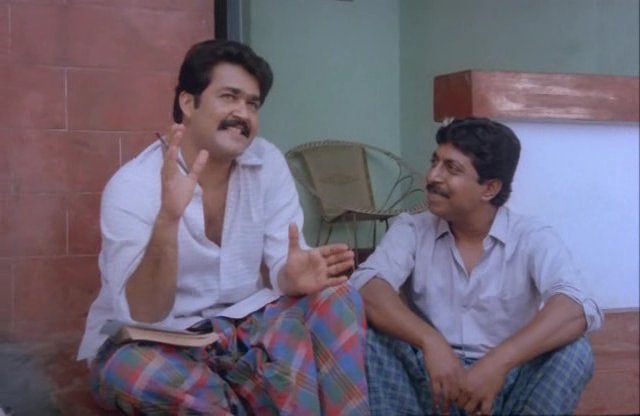 14. Mithunam, 1993
Scripted by Sreenivasan and directed by Priyadarshan, Mithunam is dark comedy about the life of Sethumadhavan (Mohanlal), a simpleton who plays the key role in a joint family. He has to deal with a wife who complains he doesn't love her like he used to, the rest of his dysfunctional family, and increasing debt as the fate of the biscuit factory he wants to start is tossed around by the whims and fancies of bureaucrats. Your heart goes out to Sethu, you feel his pain and frustration, but the vein of humour that extends through the film is what makes it a classic.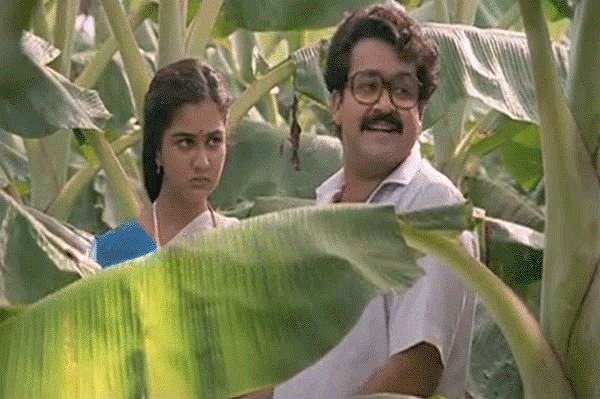 15. Adaminte Makan Abu (Abu, Son Of Adam), 2011
This drama written and directed by Salim Ahamed garnered a lot of praise and attention upon release, especially for Salim Kumar who played the role of Abu. His last wish is to go on a Hajj pilgrimage, but his means are limited as he does not make much selling attar, but along with his wife Aishumma played by Zarina Wahab they gather what they have and prepare to leave, but fate has other plans. The film is bitter and sweet and leaves you with a lump in your chest that can only find release in therapeutic tears.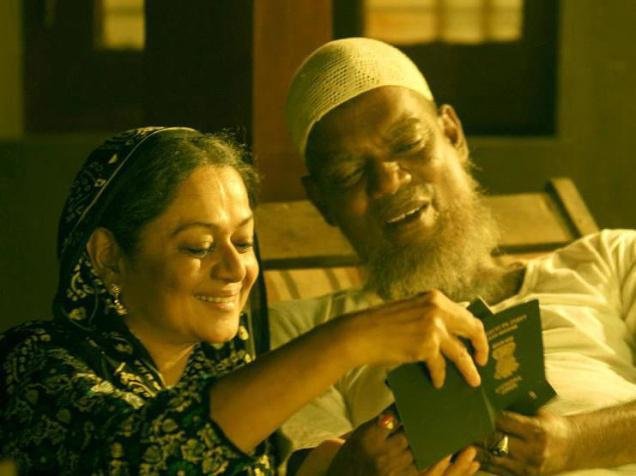 This list is just the beginning, there are so many more Thenmavin Kombathu (Atop The Sweet Mango Tree), In Harihar Nagar, Ramji Rao Speaking, Moonaam Pakkam (The Third Day), Namukku Parkkan Munthiri Thoppukal (Vineyards For Us To Dwell In), Deshadanam (Migration) and from more recent times Usthad Hotel, 1983, and Pathemari (Dhow). But right here is as good a place as any to start.