At the outset, we must say that if a movie is made only with its male or female audience in mind, then it is probably doing something wrong. Why not let the audience decide?
But having said that, certain movies have a stronger resonance with either of the genders. But this list is not about that. It is a list of movies, in no particular order that everyone must watch so as to take away something that will help us ensure that our girls become strong women. Because after all art imitates life and as it turns out life imitates art too. 
1. Million Dollar Baby
Million Dollar Baby throws every stereotype about a girl to the wind. It also rightfully tells us that our age might only slow us down physically, but not our spirit. Because Maggie Fitzgerald tells us that dreams are not bound by limits.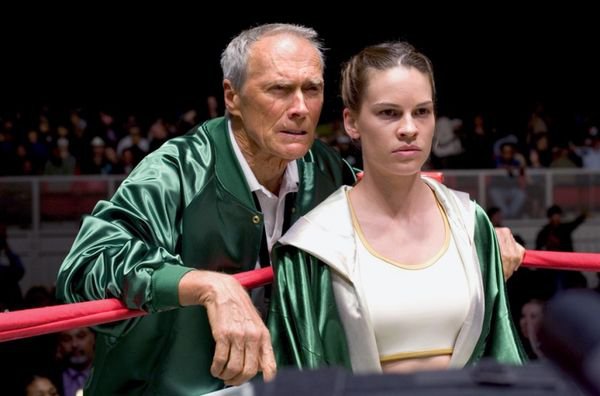 2. The Devil Wears Prada
Because Miranda Priestly rules in a man's world. And Andrea Sachs is her perfect foil. You can pick either side and not regret it because they both hold their own. It also helps that the movie is very funny and the fashion game is on point.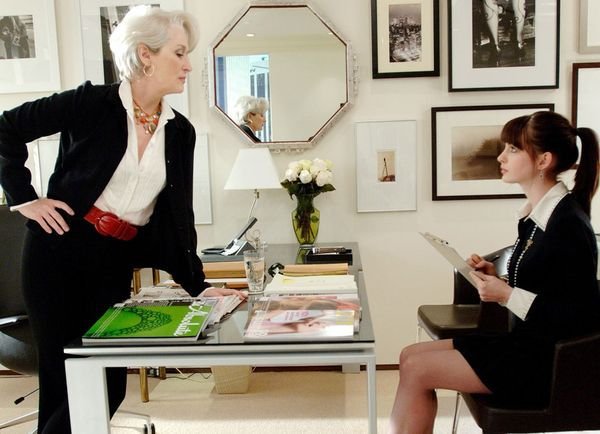 3. An Education
Jenny Mellor is a starry-eyed teenager. But not very long into the movie one can fathom that she is quite lost. And the fact that she is being wooed by a charming man who is twice her age, reveals the position that one could easily be in. Jenny shows that it is okay to be wrong and to be lost. We all find our way in the end.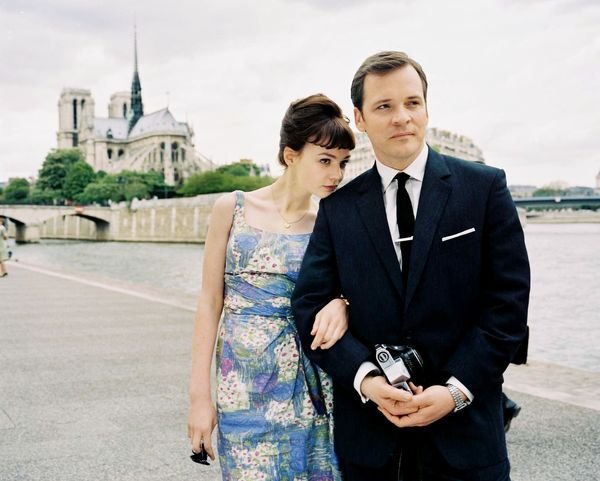 4. Queen
It hardly gets as badass as a jilted bride going off on her honeymoon alone. Because Rani taught us that it is all great to love your family and friends and be grateful for them but at the end one must be able to stand for self and hold one's own. Also because lessons in life are hardly as uplifting and heartfelt like Queen.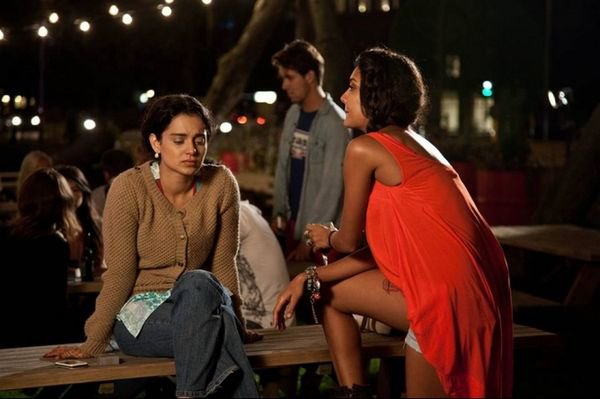 5. Little Miss Sunshine
Because Olive ideally should give every girl confidence goals. She is a chubby, bespectacled kid and she is fabulous. Olive might doubt it at times but she knows that there is none quite like her.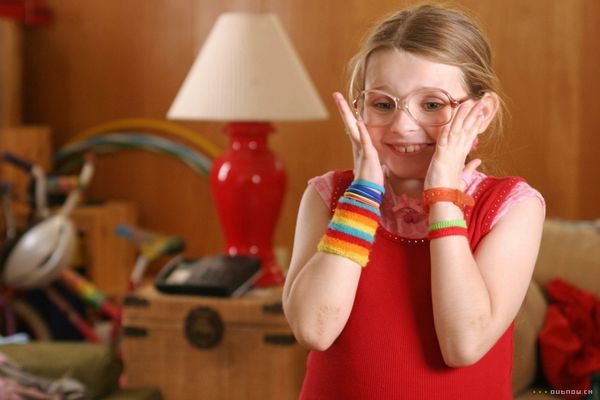 6. Bend It Like Beckham
Gurinder Chadha's magnum opus is all about girl power. Beg, lie, fight but do not let go of your dreams because of gender stereotypes. And a more befitting ode to women football fans might not be found.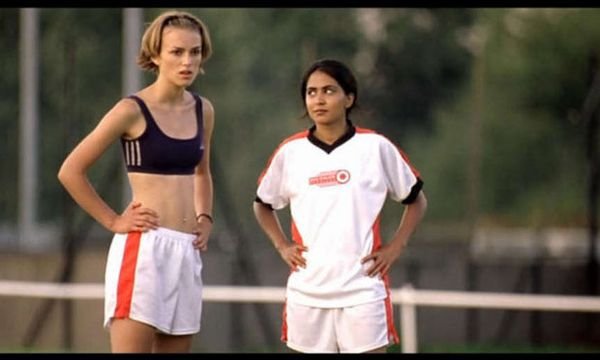 7. Gone With The Wind
If you need to pick one movie that revolves around the will to survive and prosper, then there is hardly any movie that does more justice than Gone With The World. It is the story of a woman, Scarlett O'Hara versus the swiftly-changing world. Scarlett wins. And how!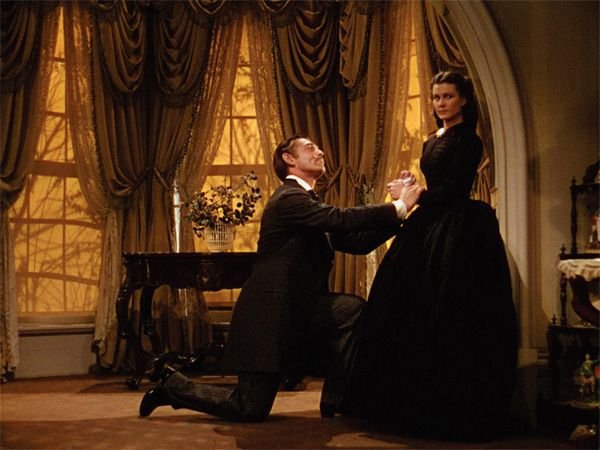 8. Fargo
The lead of this Coen brothers neo-noir comedy thriller is a pregnant detective investigating the case of two homicidal maniacs. For every time there is a movie of a macho man punching and making cars fly, there is Fargo, depicting a woman at her most vulnerable and yet her strongest time.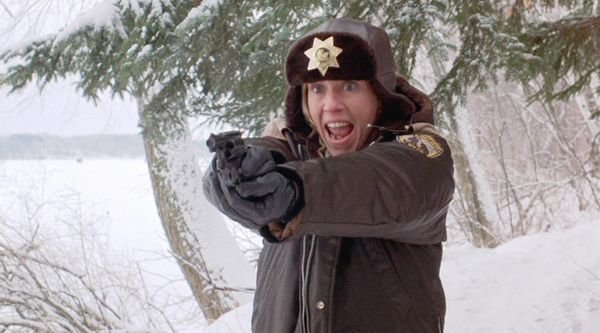 9. Zubeidaa
This is the story of two women, both strong in their own ways, one bound by traditions and roots and one who dreams of a life free of the same bounds. Zubeidaa is the latter. And she pays a price to get the much-wanted freedom. The movie pits its audience alongside Zubeidaa, against all the shackles she is fighting. Zubeidaa, in other words, is a lesson on freedom and the free spirit.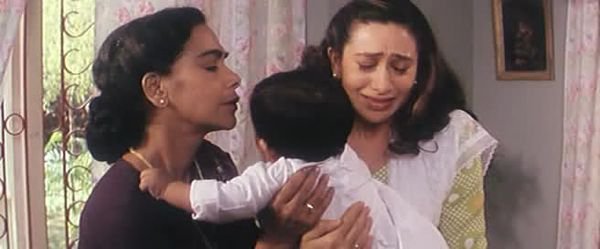 10. Thelma and Louise
If there is one movie that shows the power of female friendship and support, it is Thelma and Louise. It is the story of two women who take a break from their usual lives and go on a seemingly harmless road trip. But things soon get out of hand and they are pitted against the entire world for their survival and they only have each other for help.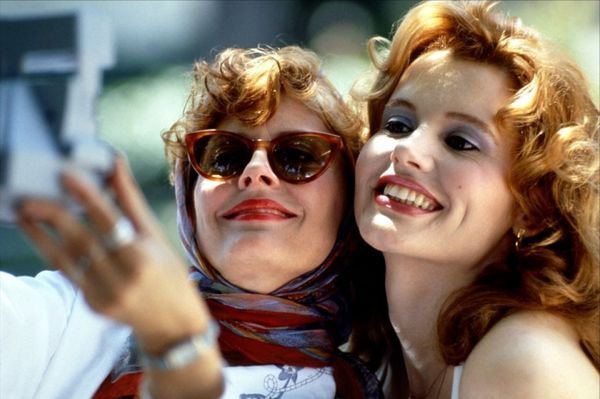 11. Easy A
In the face of the righteous school bullies, Olive embraces her reputation as a "dirty skank". Easy A is essentially an urge to young women to not let other's perspective change or affect one's true self. It is also a masterclass on how to show that reputed middle finger to people who talk behind your back.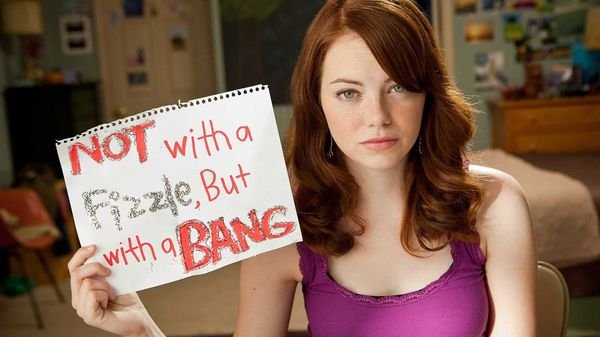 12. Omkara
One might argue that Omkara is essentially a man's film, but that argument must be laid to rest with the characters of Dolly, Indu and Billo. Three characters from different realms of the society who seem to represent innocence, strength and righteousness, and naivety and ambition respectively. Apart from Langda Tyagi, every other character seem to fade away in front of these fierce women.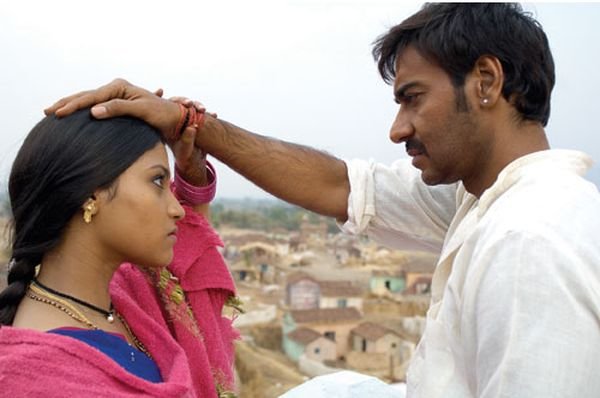 13. Spy
Move over Chief Inspector Jacques Clouseau, there is a new bumbling goof in town. And she goes by the name of Susan Cooper. She will take every notion about a spy thriller and smash them with her bare hands. It also helps that Susan Cooper is brought to life by the hilarious and badass Melissa McCarthy.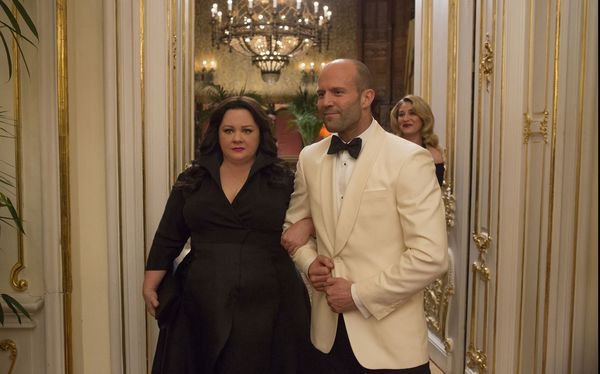 14. Frozen
Because Elsa and Anna taught us not to give up on anyone, especially sisters. It is quite refreshing to see unconditional support these two female characters have for each other. After all, it doesn't have to be a snowman.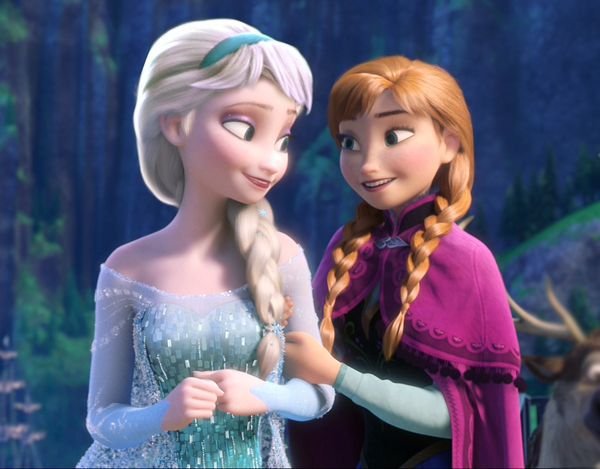 15. Gravity
What happens when you pit two forces to reckon with against each other? Gravity. Not only is this the story of an individual, it flawlessly portrays the indomitable spirit of mankind.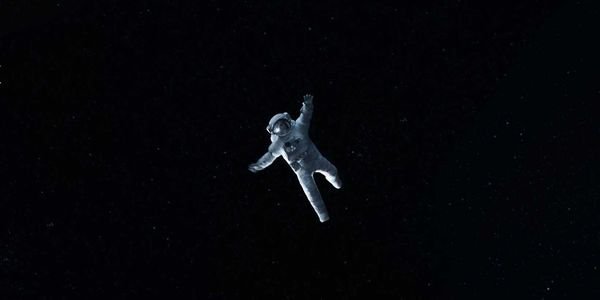 16. English Vinglish
The triumph of a mother in a world that demands one to be cool and hip. Of course, all of that mostly circles around knowing the English language. What this movie shows, very beautifully is that kind and gentle is the new cool.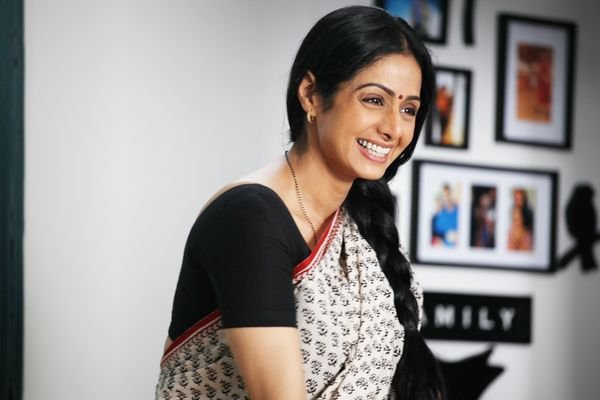 17.  The Blind Side
The is the story behind the making of NFL player, Michael Oher, who played for the Baltimore Raven and the Tennessee Titans and is currently playing for the Carolina Panthers. From a traumatised kid to a prized player, Oher's life was changed by the kindness and love of a woman who took him in during his worst times.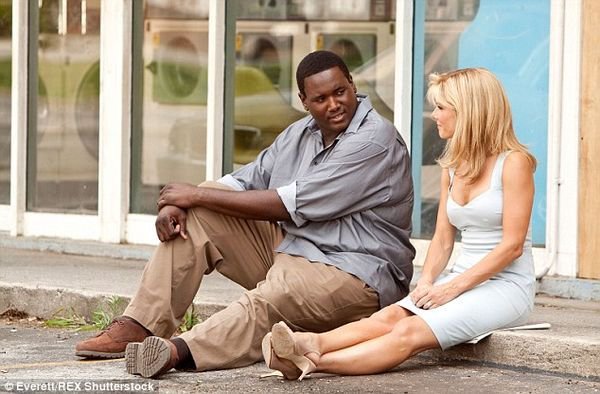 18. Black
Blind and deaf Michelle McNally proves to us that if one really wants something then there is nothing stopping them. Caged in a world of blackness, McNally did not let that deter her from achieving a degree. Debraj Sahai, her teacher who later succumbs to Alzheimer's, breaks her free from the world of darkness. McNally and Sahai show us to fight for everything we hold dear.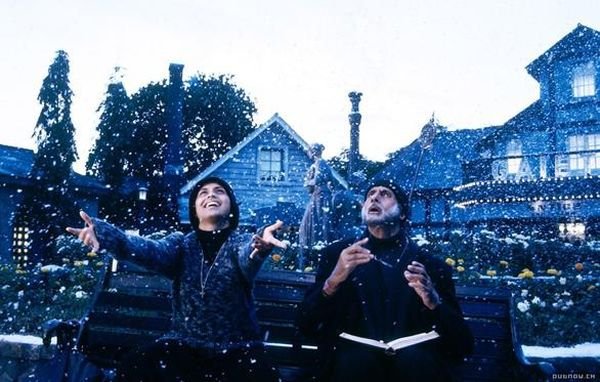 19. Gulaab Gang
It's a woman's world! Inspired by the real-life Gulabi Gang, Gulaab Gang has women as saviours and women as perpetrators and women as victims and women as fighters. The plot might begin to seem aimless halfway but it shows women in all their powers and it is wonderful.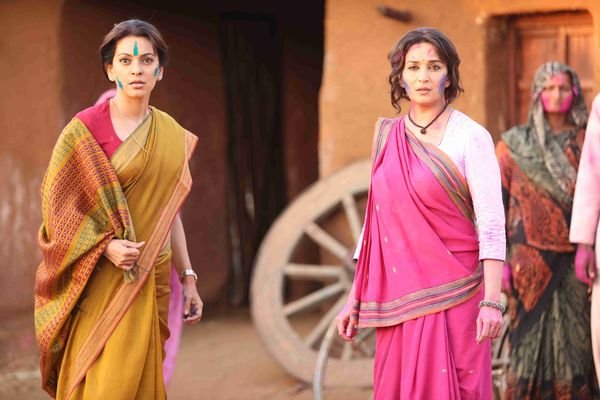 20. Coco Before Chanel
From a singer at a provincial bar to the owner of a business empire, Coco Chanel's journey is laudable. This French movie does, what Chanel herself would have approved – not over-sentimentalise her struggling years.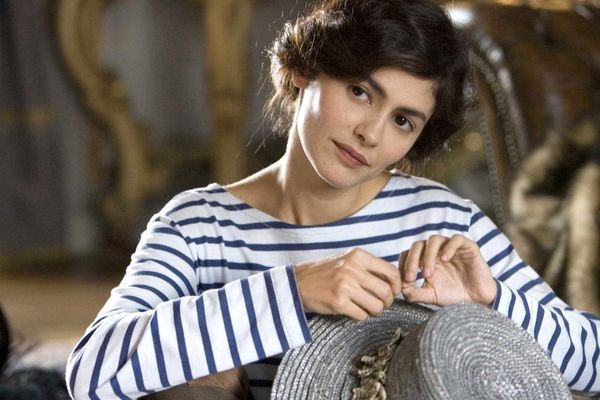 21. Mother India
If there is any movie that is as spectacular and captures the indomitable spirit of a woman like Gone With The Wind did, it is Mother India. A poverty-stricken mother fights against every odd – there are a lot of those in the movie – to raise her sons. There is perhaps no other movie that tries to capture the essence of being a mother like Mehboob Khan's epic drama.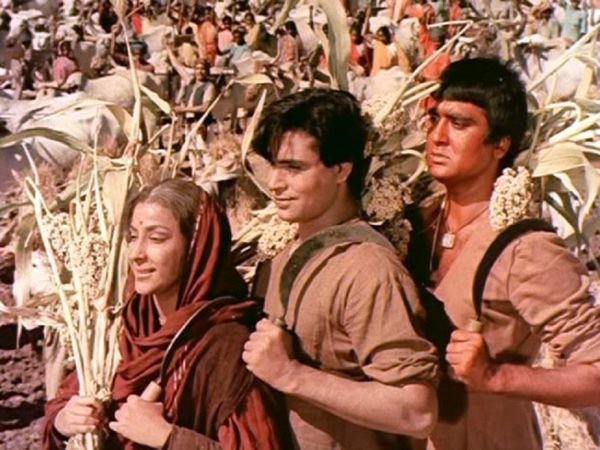 22. The Color Purple
Life of black women were unbelievably tough to say the least. Things may look better now but not everything is right. The Color Purple tells the story of a poor, abused woman Celie Harris who finds solace in two other women Shug and Sofia. This is another movie that shows that a woman can be a woman's greatest support.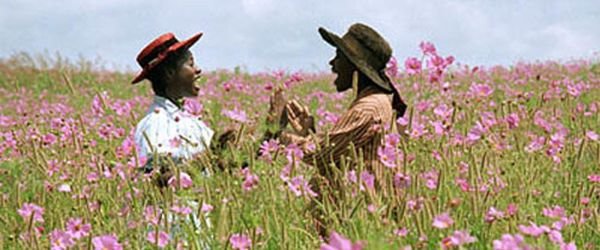 23. Astitva
What makes a woman a good woman? Astitva looks at the paradox of being a good woman – that there is nothing that defines one. Because the reputation of being a good woman can only be bestowed and never earned, something that Aditi learns the hard way.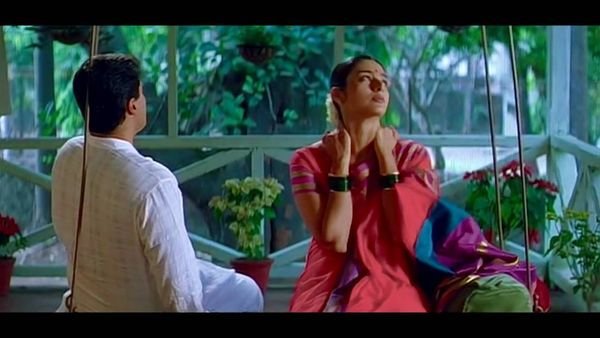 24. Mulan
Whoever said Disney princesses are frail and delicate have't watched Mulan. Disney's attempt to break its own stereotypes met with a successful end with this fierce heroine who fought along with the men to save the kingdom from the Huns.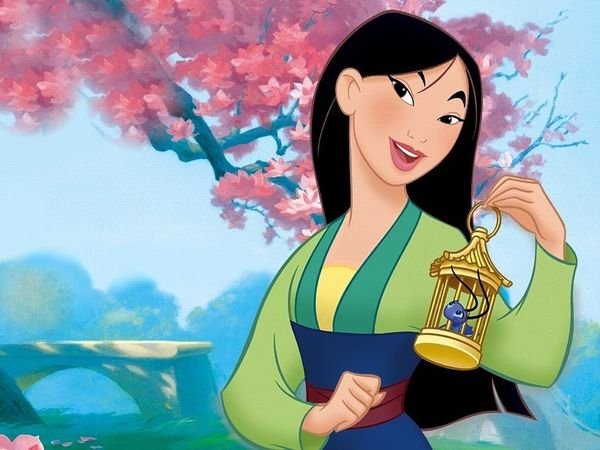 25. Erin Brockovich
Erin Brockovich is the woman who single-handedly brought down the energy corporation Pacific Gas and Electric Company to their knees and saved a lot of lives from chromium poisoning. It is quite a feat for an individual to fight against such a giant. She shows us not to back away from a fight if it is for the right reasons.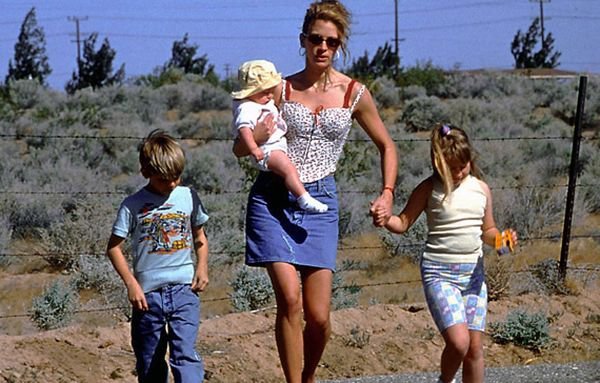 26. Kahaani
"Hell hath no fury as a woman scorned", said William Congreve. And Kahaani proves it. It follows Vidya Bagchi, who connives, manipulates and basically leaves no stones unturned to find her husband's killer and avenge his death. And all along you root and cheer for her.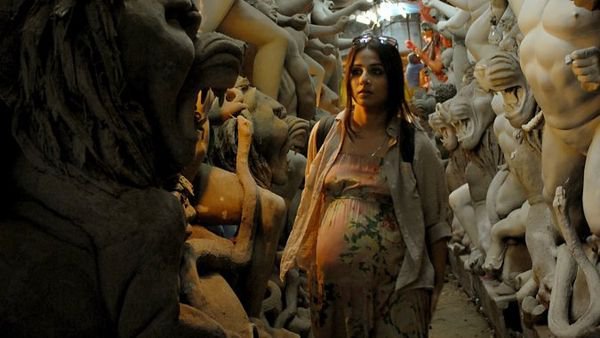 27. Blue Is The Warmest Color
It's a wrenching love story of two women with rosy tints of first love, followed by the turbulence and the ugly demise of it all. The movie is naturally told and makes no deal out of the fact that it is about two women and that is how it should be.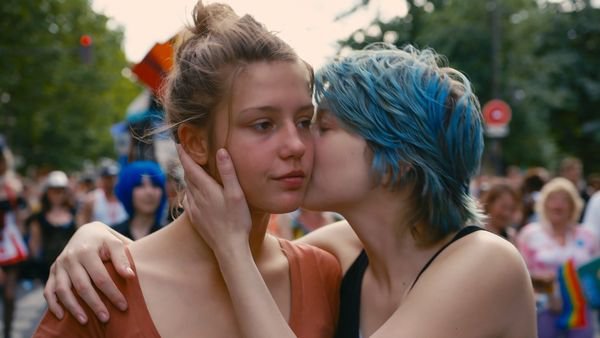 28. Mona Lisa Smile
This movie must be watched exactly for the reasons Katherine Anne Watson accepts a position at the conservative private liberal arts Wellesley College. As Watson dreams, the next generation must be educated and not only literate and learn to be themselves and not just groom themselves to fetch a prized groom in the end. Watson's liberalism versus the institution's conservatism is what makes Mona Lisa Smile a must-watch.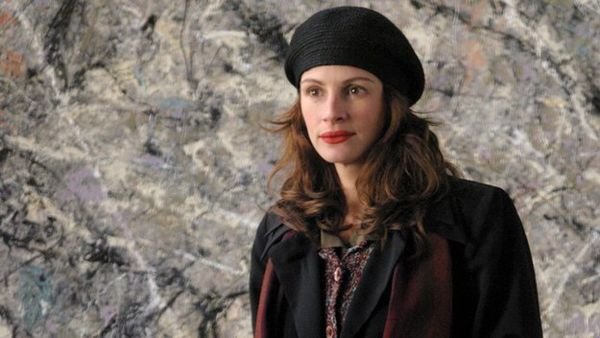 29. Rudaali
This is another women's world, albeit one that is at the margins of the society. Sanichari is a professional mourner who earns her living by weeping at the deaths of upper-caste males. Set in Rajasthan, Sanichari has lived an entire life of misfortune but has bravely faced it all. Her life is lit up by Bikhni, another mourner who enters her life.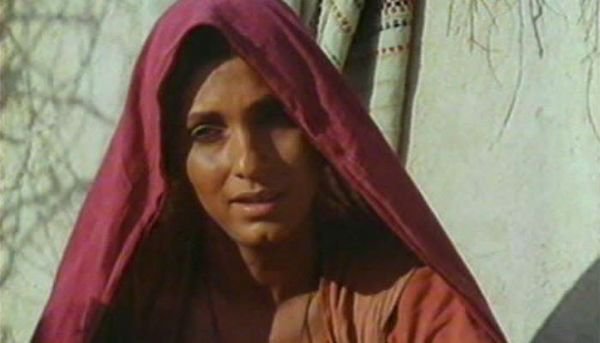 29. Amelie
Because Amelie is a girl who devotes her life into bringing happiness to others. There is nothing as uplifting and wonderful that can compete with that.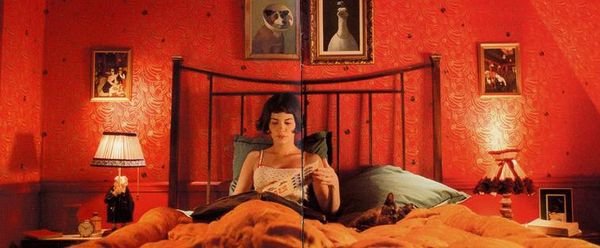 30. Pitch Perfect
A bunch of oddballs decide to join forces and compete at the national a cappella competition. Hilarity ensues. All the good girls, the mean girls, the weird girls are set into stereotypes just to break them. And what a win that is.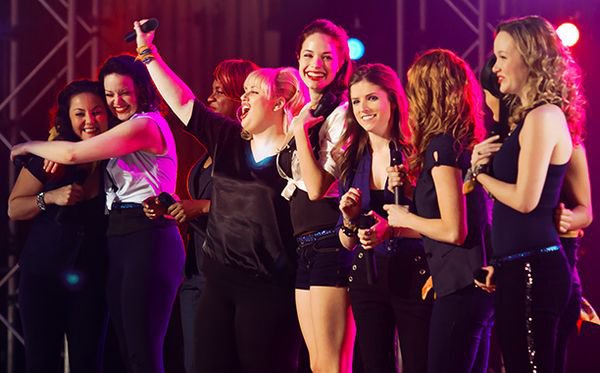 31. Dushman
This movie is about a woman avenging her twin sister's death. All the men in the movie are either sidelined, incapacitated or evil. And the mettle of the protagonist can be measured by the villain's evilness. And she comes out real strong!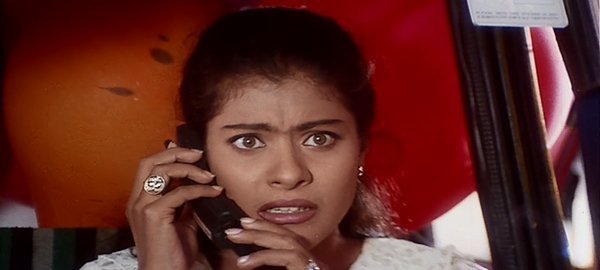 32. Winter's Bone
This movie just sets to prove that age is never a hurdle when you set your mind to something. Seventeen year old Ree takes care of the entire family, destitute and abandoned by the father. She sets out to look for her father, but that is when things turn for the worse. But then Ree is not one to give up so easily.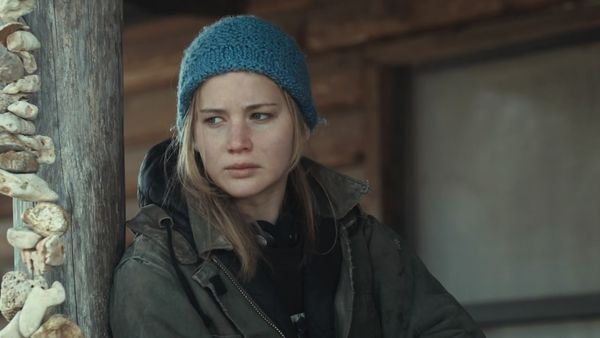 33. Mirch Masala
Another movie that pits a marginalised woman against a greedy and arrogant tax collector. He exerts his power and authority till he meets his match in the independent and intelligent Sonbai.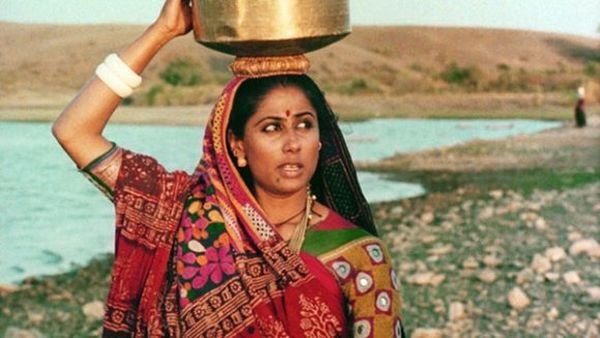 34. The Help
The setting is America during the Civil Rights era in 1963. The educated Eugena sees what everyone combined fails to see. And she increasingly gets averse to the attitude of her friends towards their helps, who are people of colour. It is very clear what Eugene shows us, just because we are brought up a certain way with certain beliefs does not mean that those beliefs are right.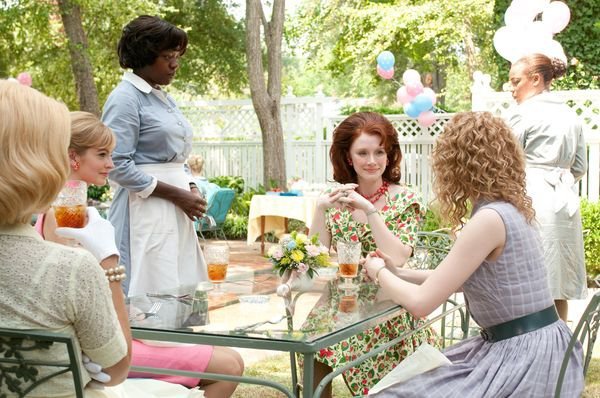 35. Damini
The character of Damini has along the way become the celluloid's symbol for justice. Because justice is not supposed to favour anyone, except the one who is right. Damini fights against her family to give justice to her maid who was raped by her brother-in-law.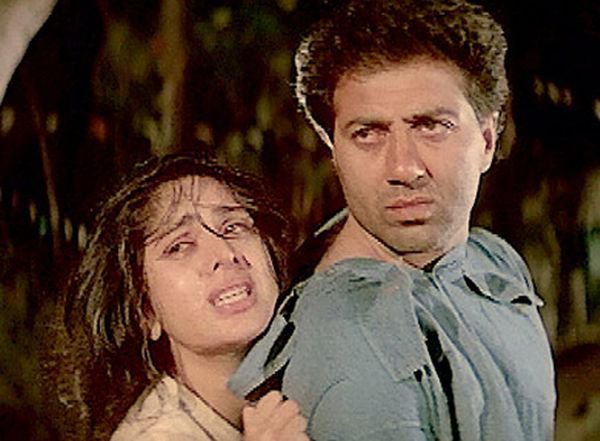 36. Wild
if you loved Into The Wild, then Wild will not disappoint you. Recent divorcee, Cheryl goes to an hiking expedition in an attempt to heal and for self discovery. The movies does not shy away from the emotional quotient and it becomes its most prominent bit. And there is only one person that you can and need to watch and that is Cheryl.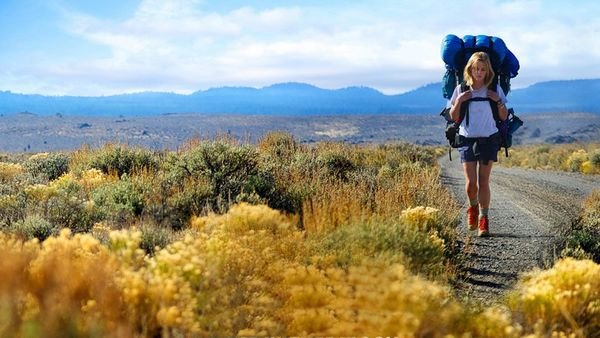 37. Bandit Queen
Because it tells the story of Phoolan Devi that everyone must know and how she subverted a life of ruination to become one of the most dangerous dacoits of India. And how for the longest time her name struck fear in the hearts of people, especially her perpetrators.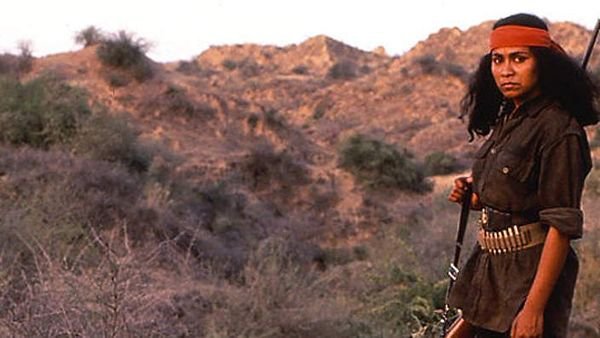 38.  The Hours
The lives of three woman are tied together by Mrs Dalloway by one of the greatest feminist authors, Virginia Woolf. It masterfully shows the struggles of these women whose lives are spread over three generations. One must watch this movie to realise the essence of being a woman that Stephen Daldry further delves into.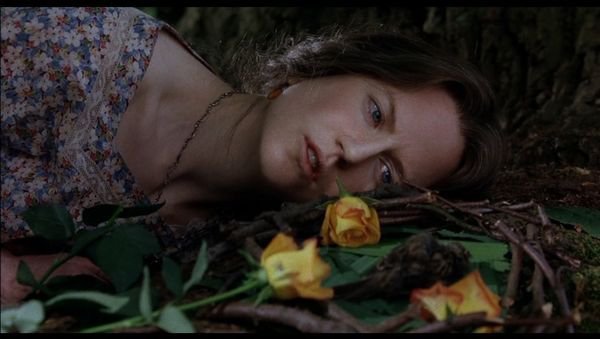 39. Monster's Ball
Marc Forster's complicated movie is a commentary on the mechanisms of the heart, elegantly folded within a cover of racism and what we understand by manliness. One must watch this movie not only because it superbly uses a female character but also questions the notions of masculinity.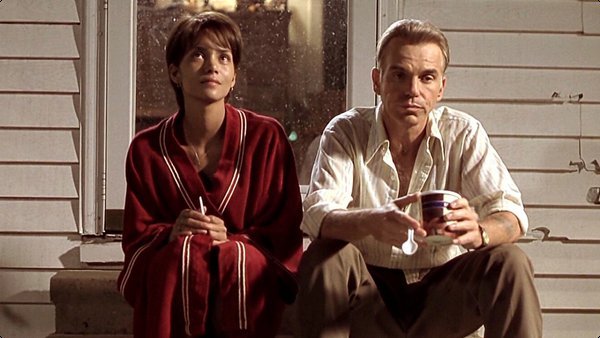 40. Margarita With A Straw
This coming-of-age movie follows the life of Laila who suffers from cerebral palsy. One must watch this movie because it focuses on an individual rather than on her gender, as she begins to explore her sexuality.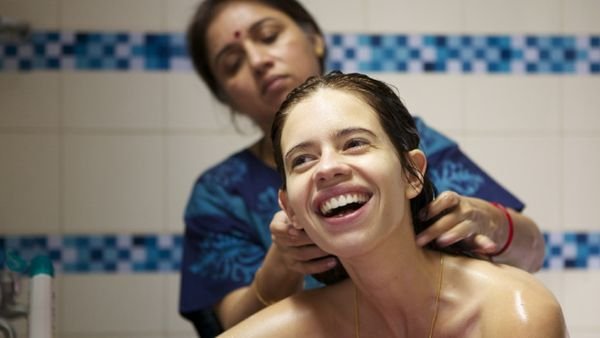 Here's to more great movies!
Peace.