Sara Ali Khan made her debut in Koffee With Karan 6. Her charming appearance, engaging attitude and relatable reactions to situations grabbed our attention like anything. 
Here are some of the times Sara was like a breath of fresh air and an absolute delight to watch and we can't wait for her and Jahnvi Kapoor to reveal more secrets on KWK season 7.
1. When she said, of course she's weird, because of the genes her parents have passed down to her.
In a comic reversal of roles of 'the sex talk', she said, 'when you decided to have a kid, you all would know right… the genes kind of mix.'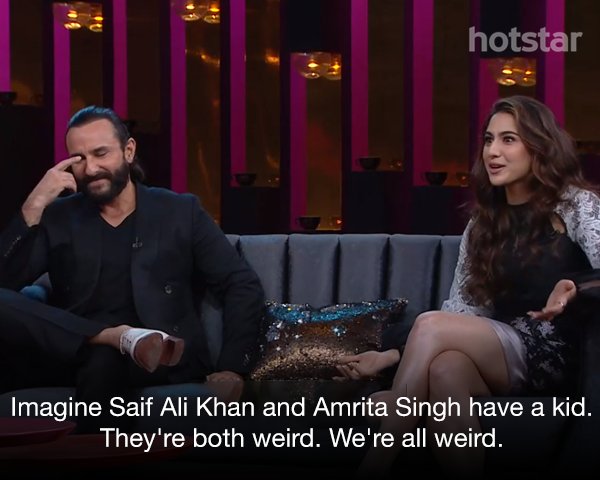 2. When she talked about PCOD, and brought a much stigmatised and hushed issue into spotlight on national television.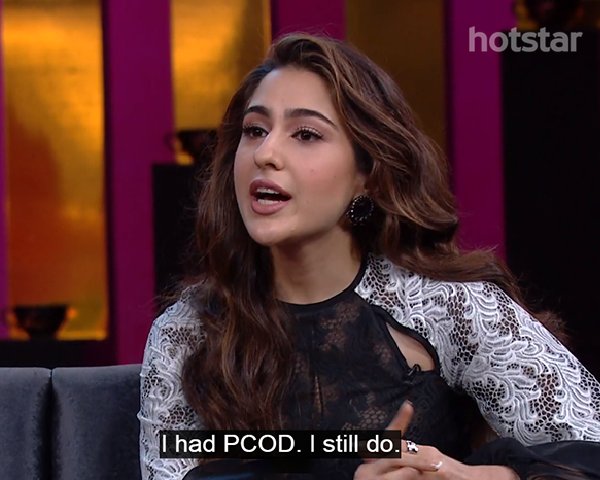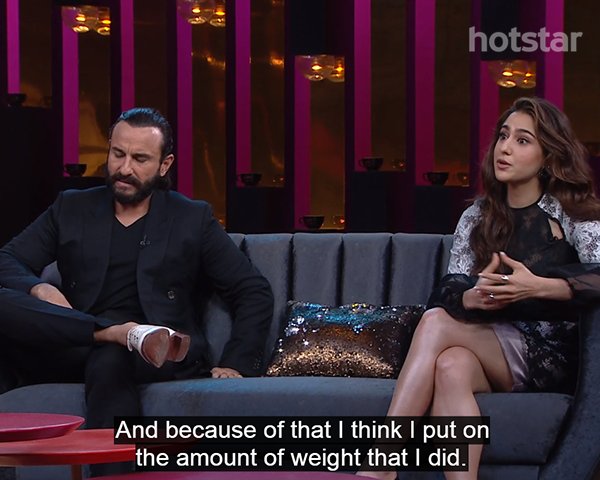 3. When she talked about how there's much more to happiness than the success of a film.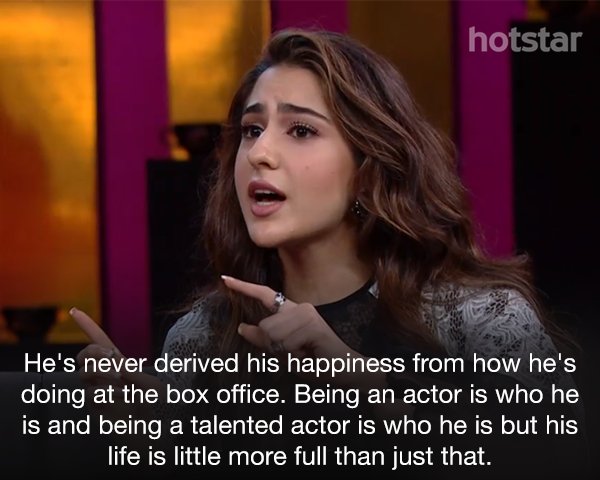 4. Her reaction to her dad describing his sex life is so apt.
When Saif said this about Bebo,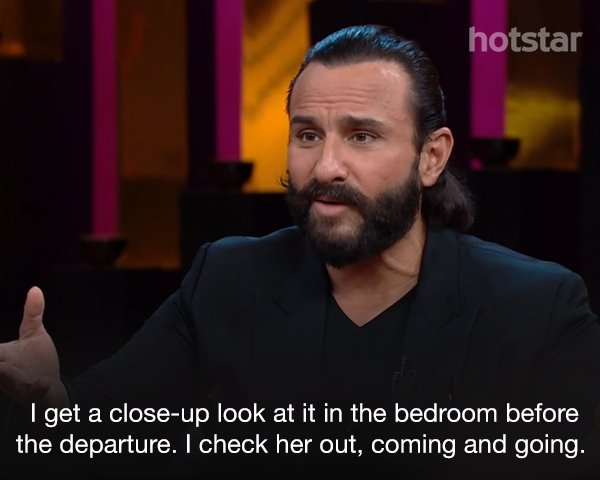 We all could relate to Sara's expressions.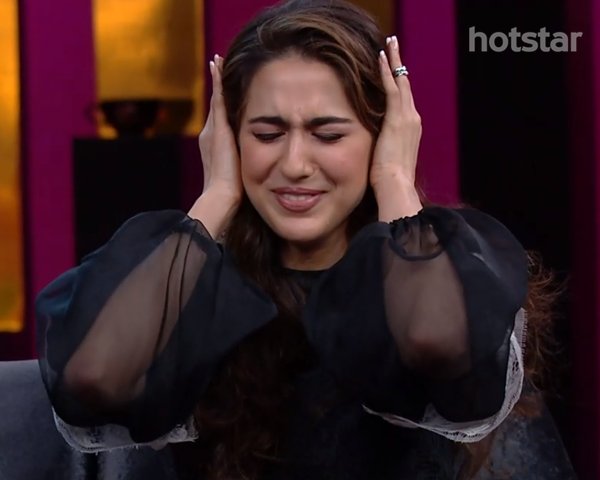 5. When she got candid about her childhood crush and fangirled about Ranbir Kapoor like the average lot of us.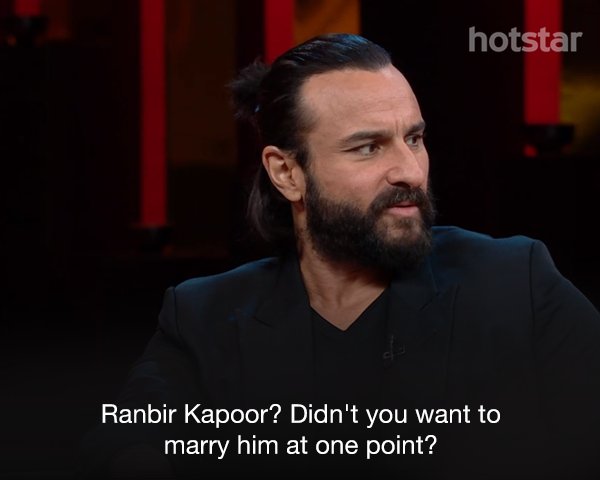 6. But, hey, a girl can change her mind.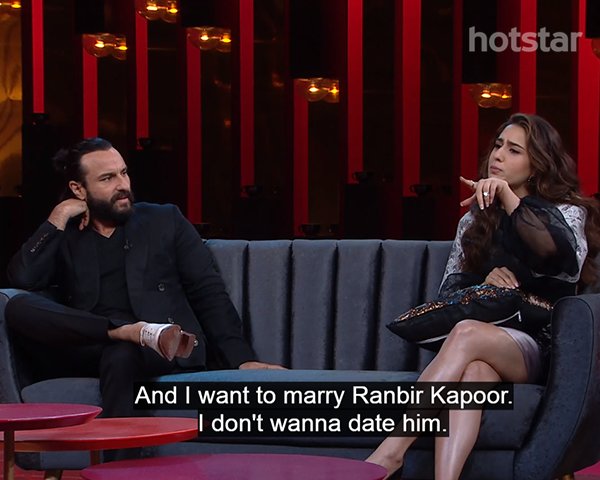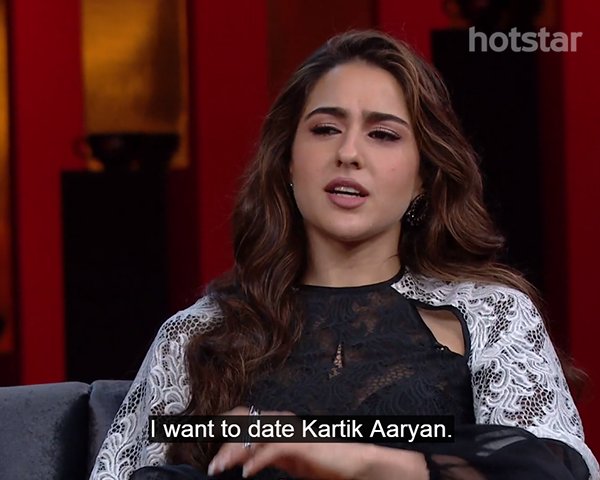 7. When she spontaneously came up with a social media bio for Taimur, in the rapid fire round.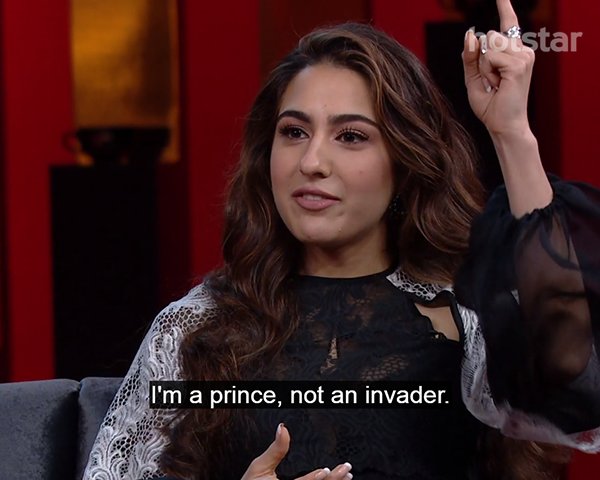 8. When she recalled Saif's traumatising song, 'the rat will bite, where's your cat?'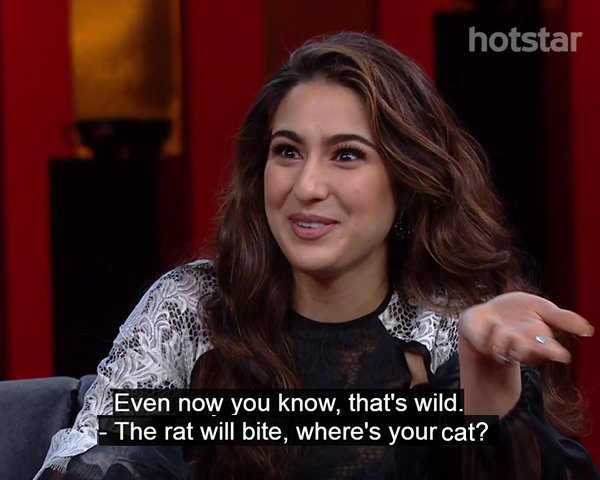 9. When she had to be the adult in the room and shush Karan and Saif talking about 'the rate card'.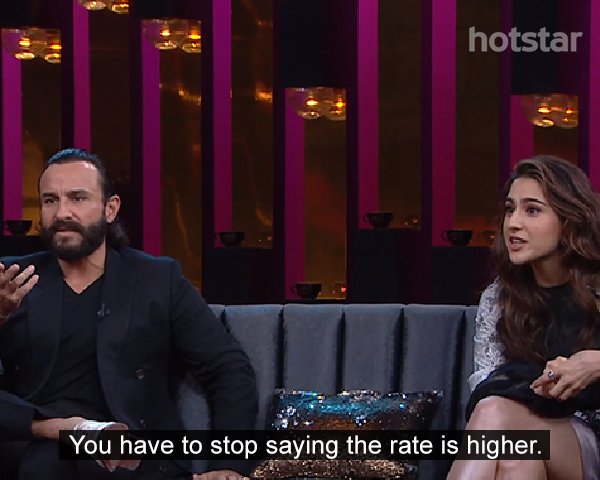 And then again, when Saif humorously said that all he looks for in a son-in-law is basically money.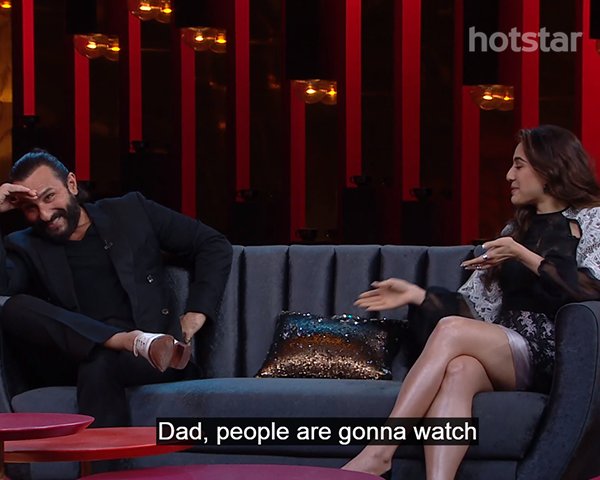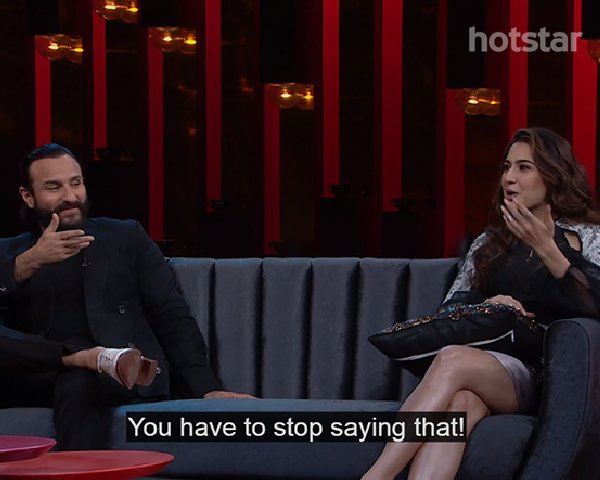 11. When she was all about the 'my gift basket is my gift basket, none of your gift basket' life.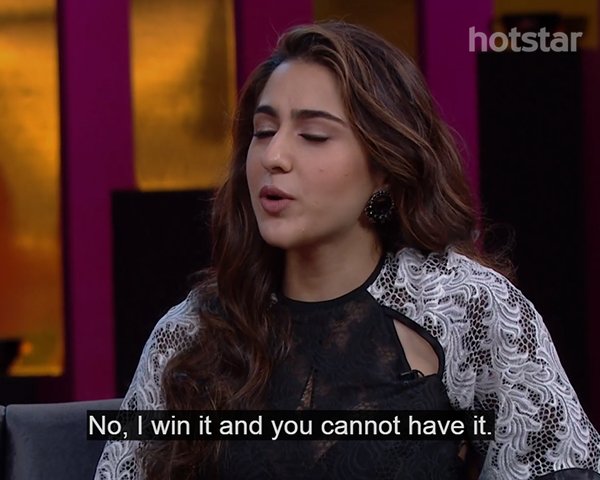 12. When she was super chill about her family's internal equation, and emphasised the idea of happiness, which is what life is about.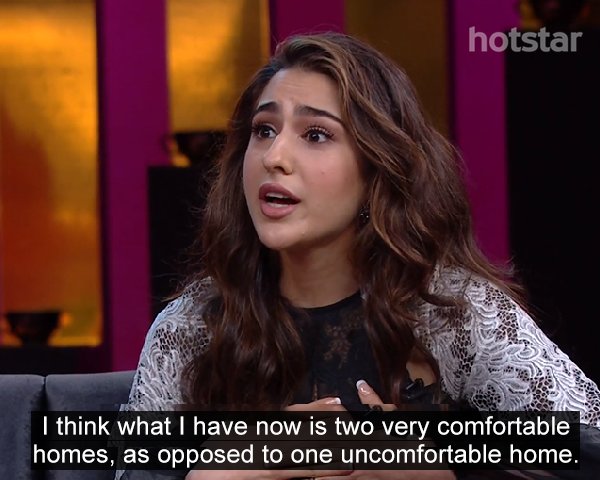 13. Last but not the least, her old 'embarrassing' acting videos were legit fire.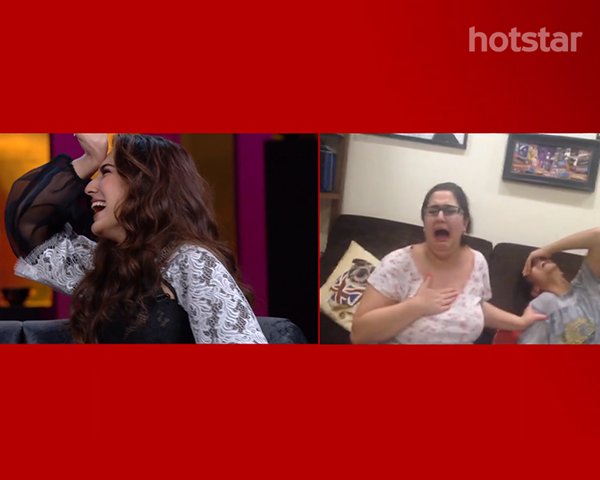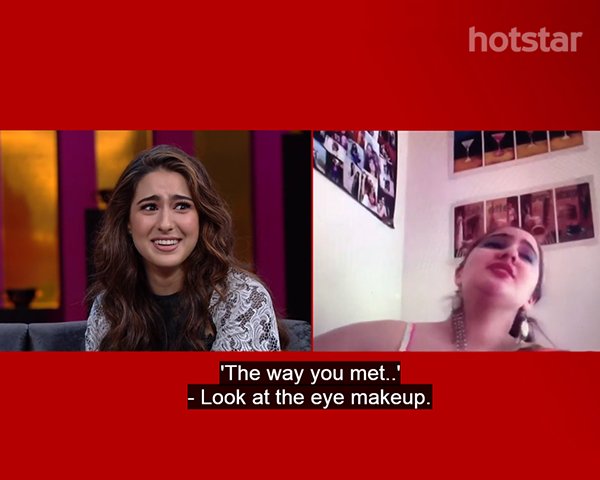 Sara Ali Khan is basically all of us, eh?
Image courtesy: Hotstar.
Watch the whole episode on Hotstar here.