Shah Rukh Khan has time and again spoken about his parents and the valuable lessons he was taught through his childhood. Needless to mention, he has been a dotting father, husband and son – all are the results of his right upbringing.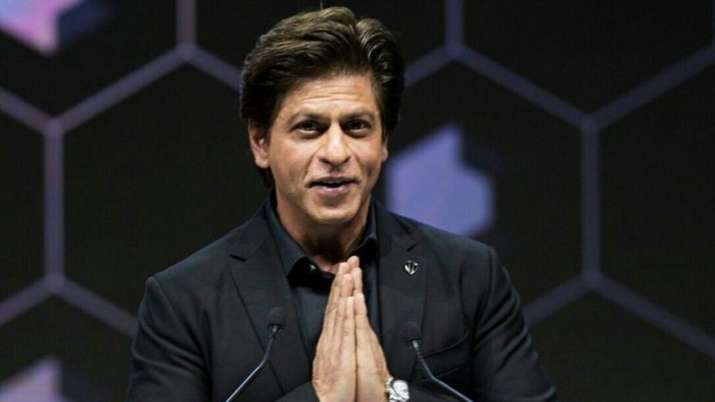 In an old video, he requested people to hear him and understand that our parents are our real guides. 
"Aakhir kaar, guide apne maa-baap hi hote hain."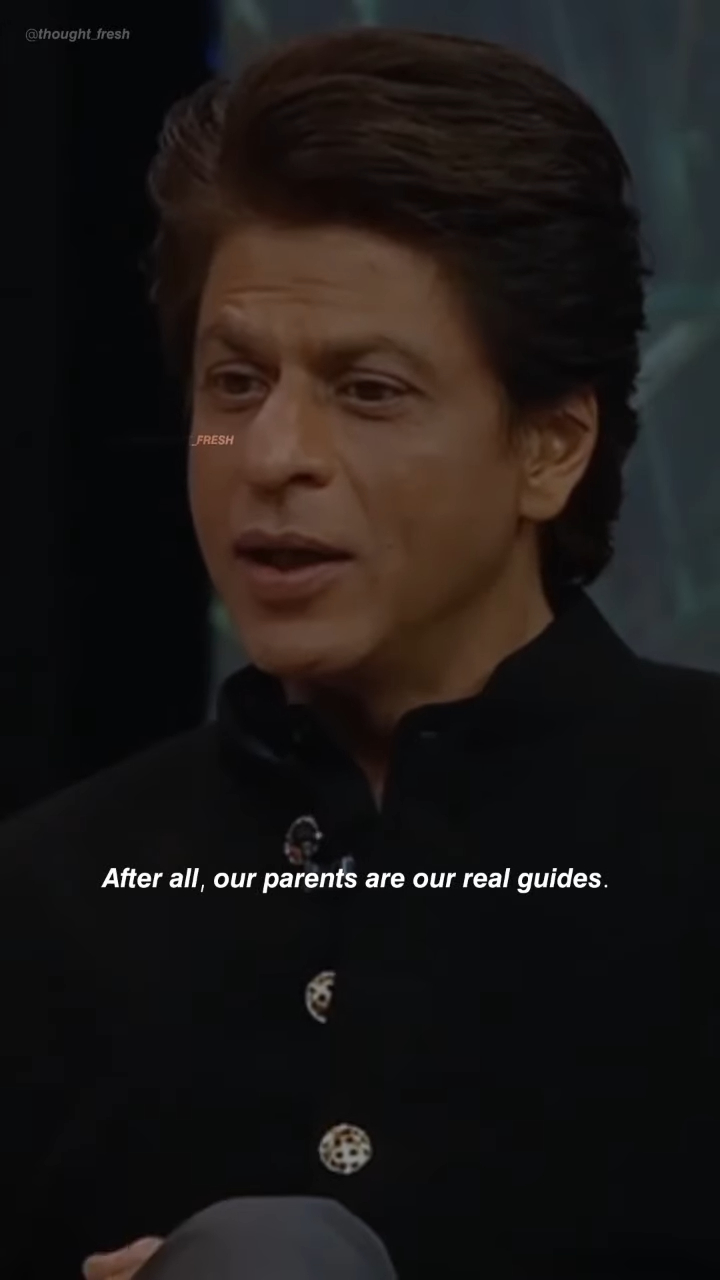 He also pointed out the fact that we often take their advice and teachings as a joke, but we shouldn't because each of their emotion has a message.
"Mere maa-baap bohot jaldi chal base. Lekin unki bhi kuch baatein hain jo daant mein, phatkaar mein, pyaar mein, dulaar mein, yaari mein, gusse mein unhone mein kahi thi."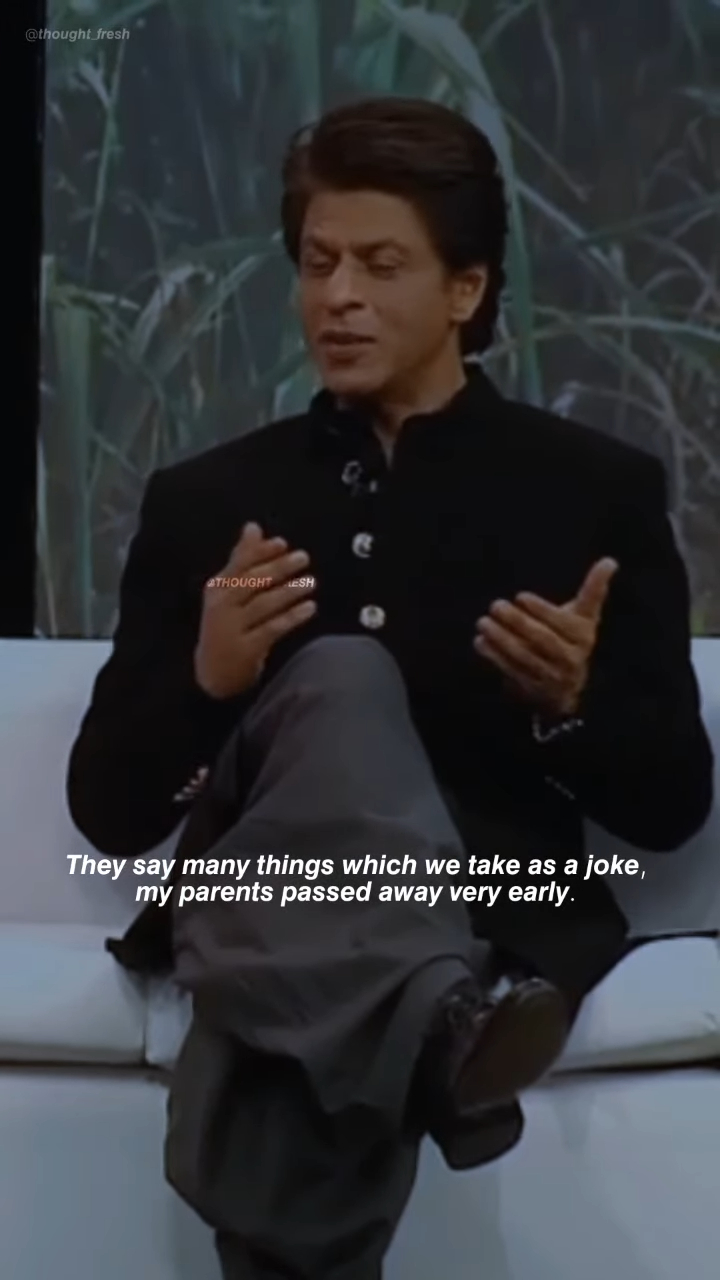 In fact, he also said that he still thinks of his mother whenever he's hurt or needs a suggestion. He thinks of all the advice she gave him during his childhood. 
"Kabhi bhi mujhe bohot takleef hoti hain toh mainyehi sochta hoon ki yaar meri maa ne aisa kaha tha ki yeh mat karna."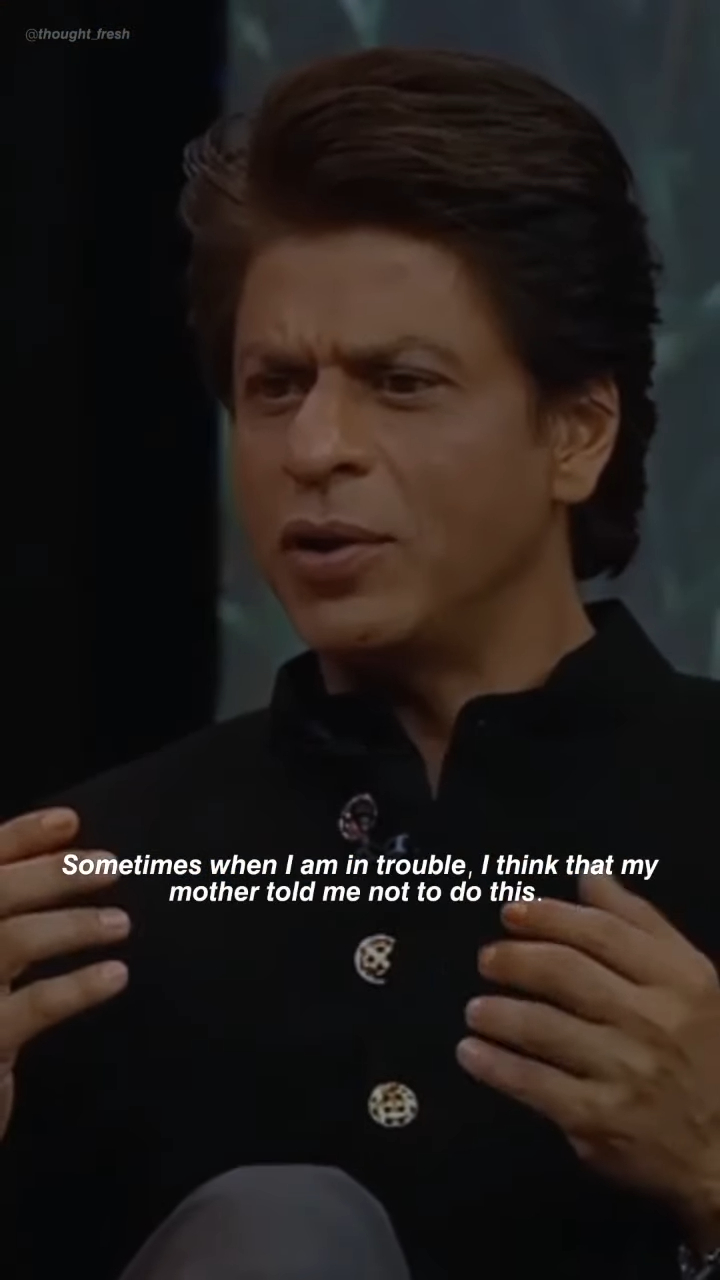 In the end, he concludes by saying that he has been taught a lot of things from life and his late parents and he's just returning it all to the world, with happiness and love.
"Mujhe zindagi ne bohot saari achaiyaan de di. Aur mujhe jitna mila hain, main utna wapas karta rahunga, khushi aur pyaar se."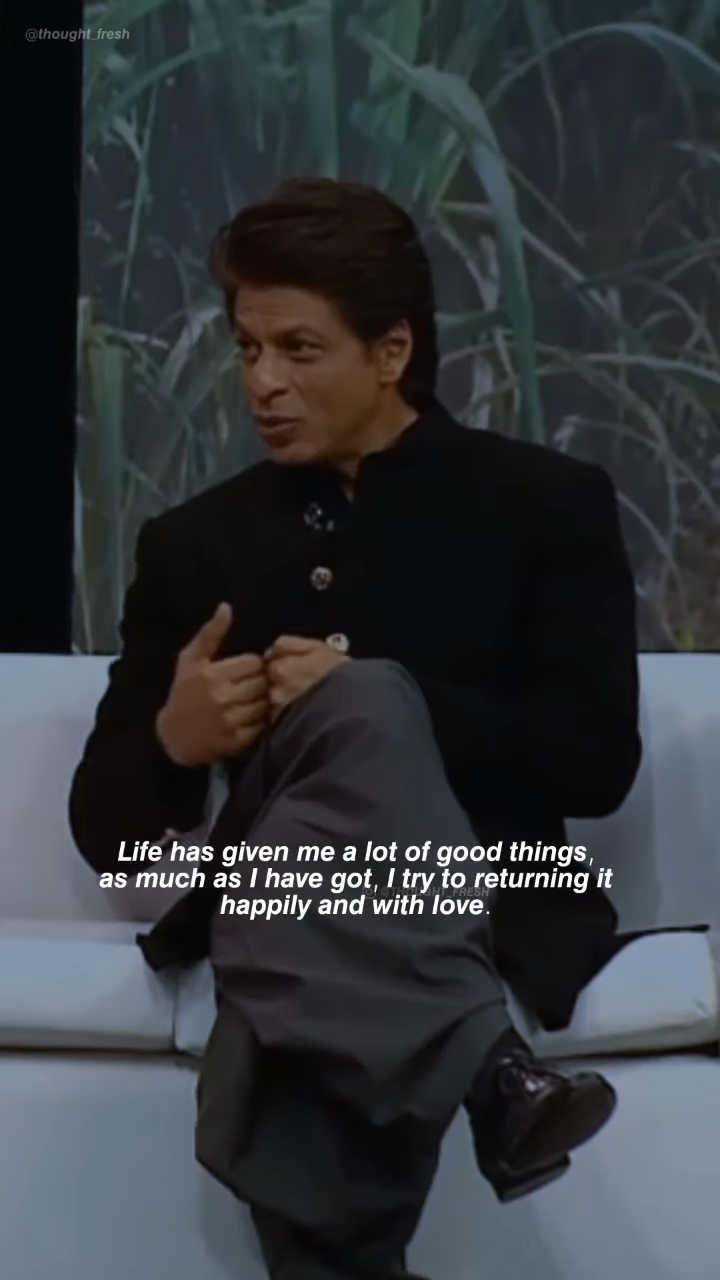 You can watch the entire clip here:
Shah Rukh Khan, you beauty!