Shark Tank India has been one of the most-watched shows in the country. A while back the show and its judges found themselves in a soup after numerous allegations of delayed funding crept up on social media. Now Shark Tank India judge Anupam Mittal has taken to his social media platforms to refute all allegations.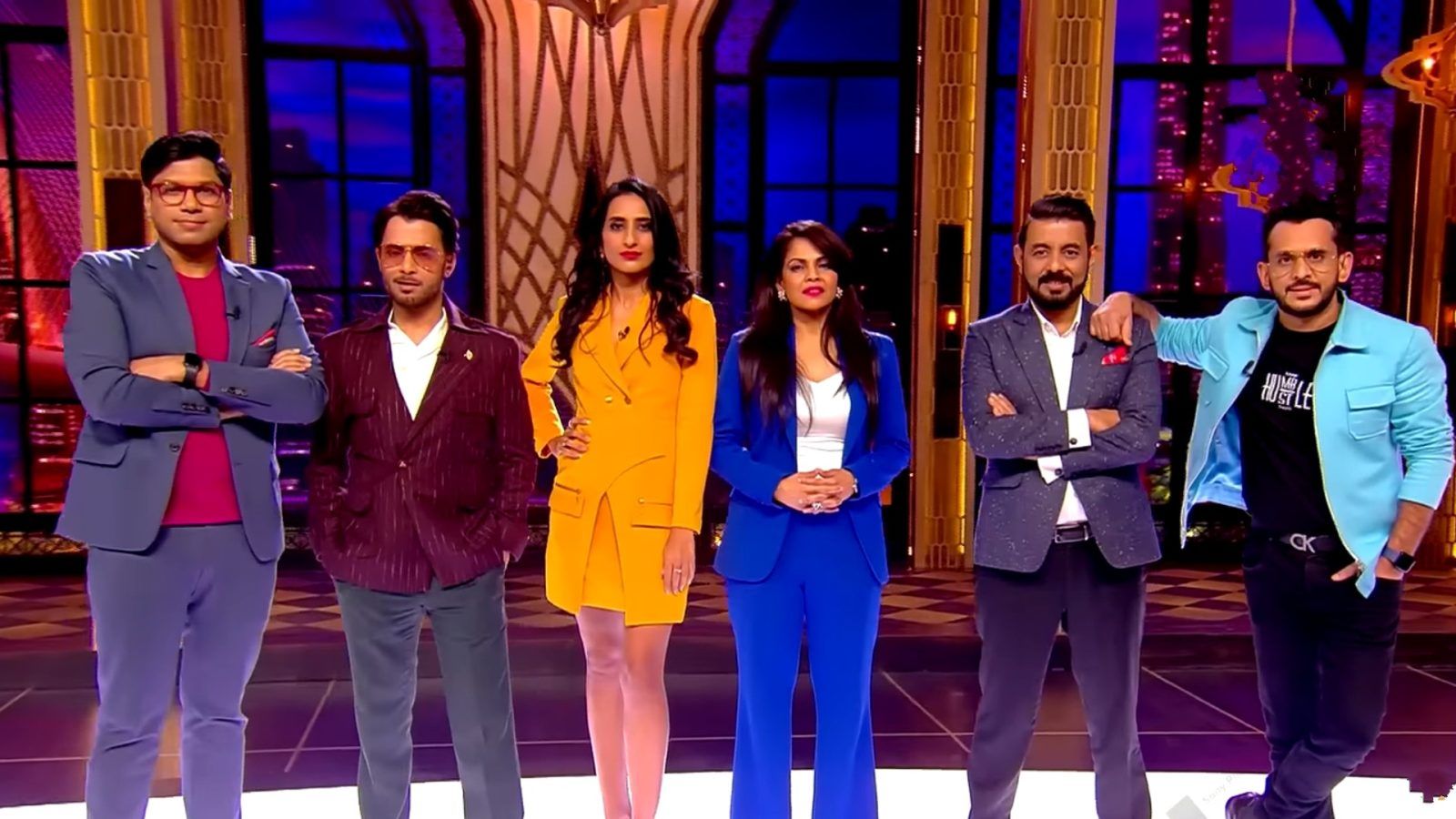 Check Out- Dark Side Of Shark Tank India? People Are Talking About The Show's Alleged 'Delayed Funding Scam'
Taking to his LinkedIn, Anupam Mittal wrote a detailed post and said, "While I cannot comment on specific instances, given you have not produced any names, I am sharing my views under the assumption that you will use them without modifying their intent or content." He backed his points with "data & facts."
In three points, Anupam Mittal wrote that deals take time because most businesses that feature on Shark Tank India are in the early stage and paperwork is a taxing process. Secondly, sometimes deals don't go through because the founders change their minds. Thirdly, some founders are on the lookout for better deals which further delays the process.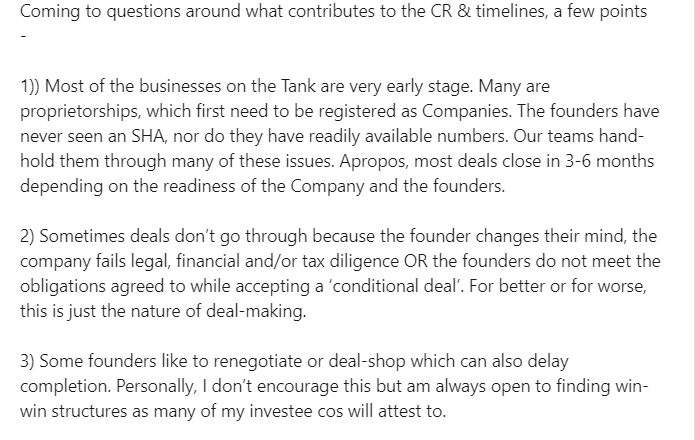 Anupam Mittal also shared this post on Instagram where he shared a sarcastic creative. He captioned the post, "First it was 'Sharks do not invest their own money', then, 'Oh, the show is scripted' and later 'Sharks only fund profitable startups' Latest is – 'Sharks don't actually invest'. Ab next kya hoga? Kuch bolo toh tommy, kuch na bolo toh bhi doggie… It's a fact."
Take a look at the post here.
Both the posts evoked a number of responses from people. Here's what people had to say.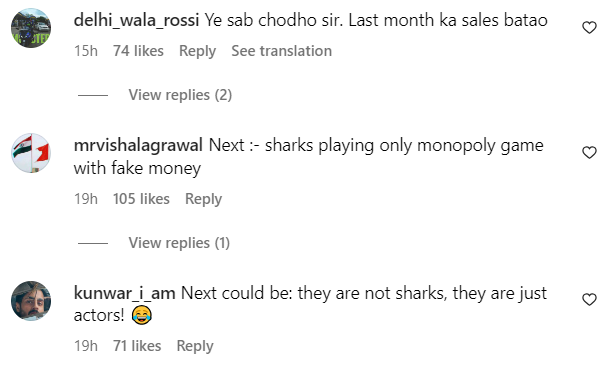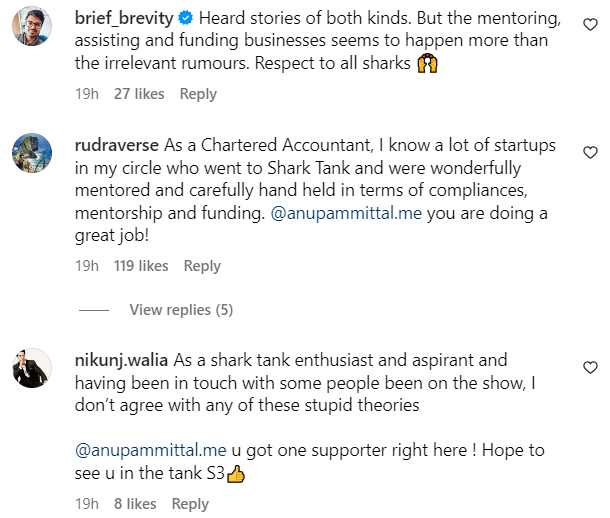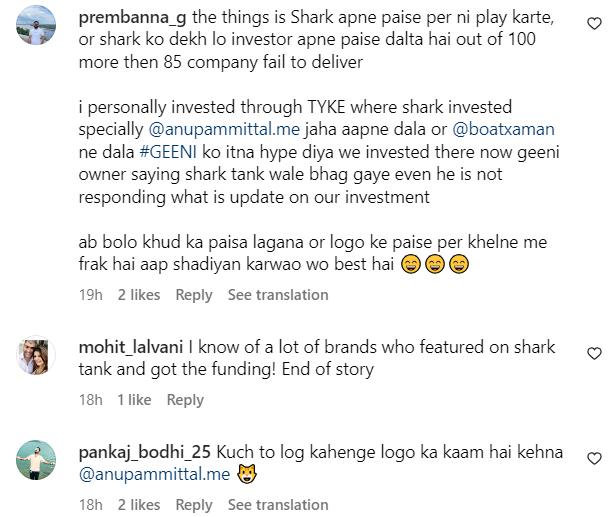 Shark Tank India is set to return with Season 3.
Also Read- Shark Tank India 2: Here's Everything You Need To Know About The Judges & Their Hometowns