Ambanis are known for a lot of things, of course their business empire is one. But we're talking about wild things – things like getting Salman Khan to dance at their events. All this money means that they like to buy stuff. Which, well, only they can. This includes everything from a tiny (very tiny) bag that costs ₹2 Crore and a watch that costs ₹18 Crore. But THAT is not all they have – among all these super expensive things is a 'world famous' necklace owned by Shloka Mehta.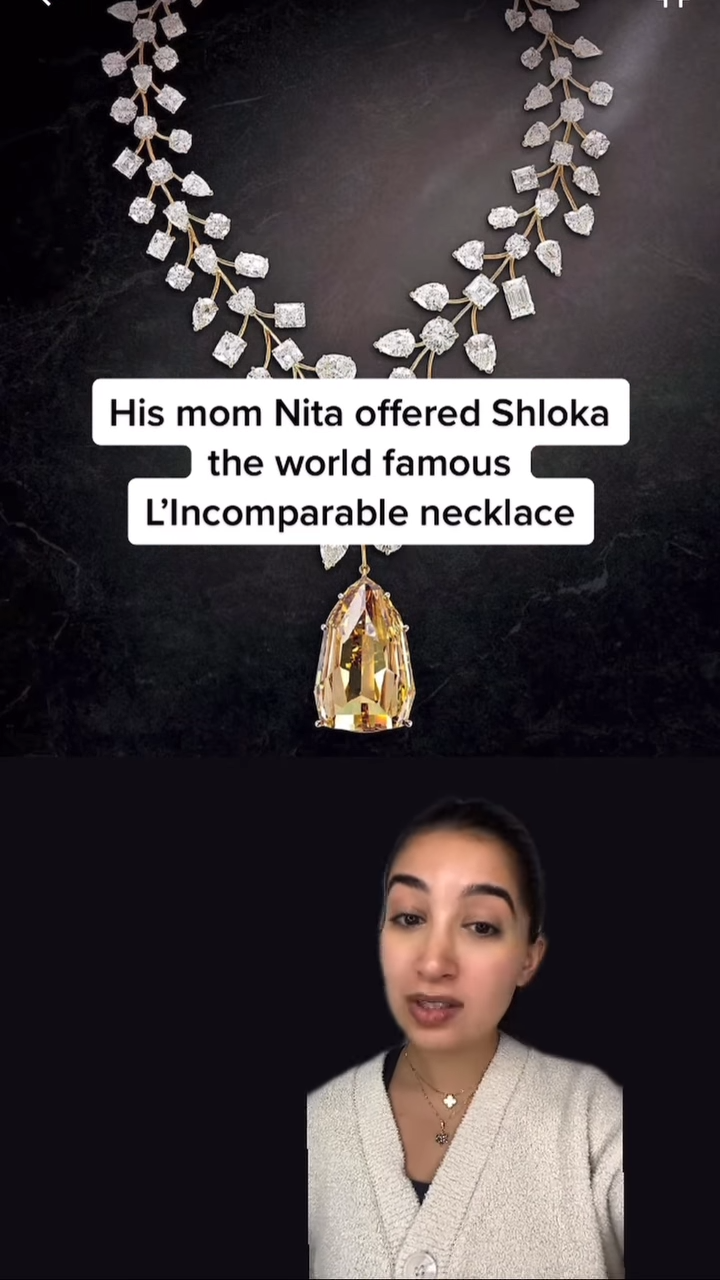 A content creator and NYC Gemstone Wholesaler, Julia Chafé posted a video that talks about the expensive necklace. In all honesty, expensive is an understatement. The said necklace was gifted to Shloka Mehta by the Ambanis on her wedding day. It's called the L'Incomparable and features the world's largest internally flawless diamond. Apparently, its cut and design cannot be copied or remade.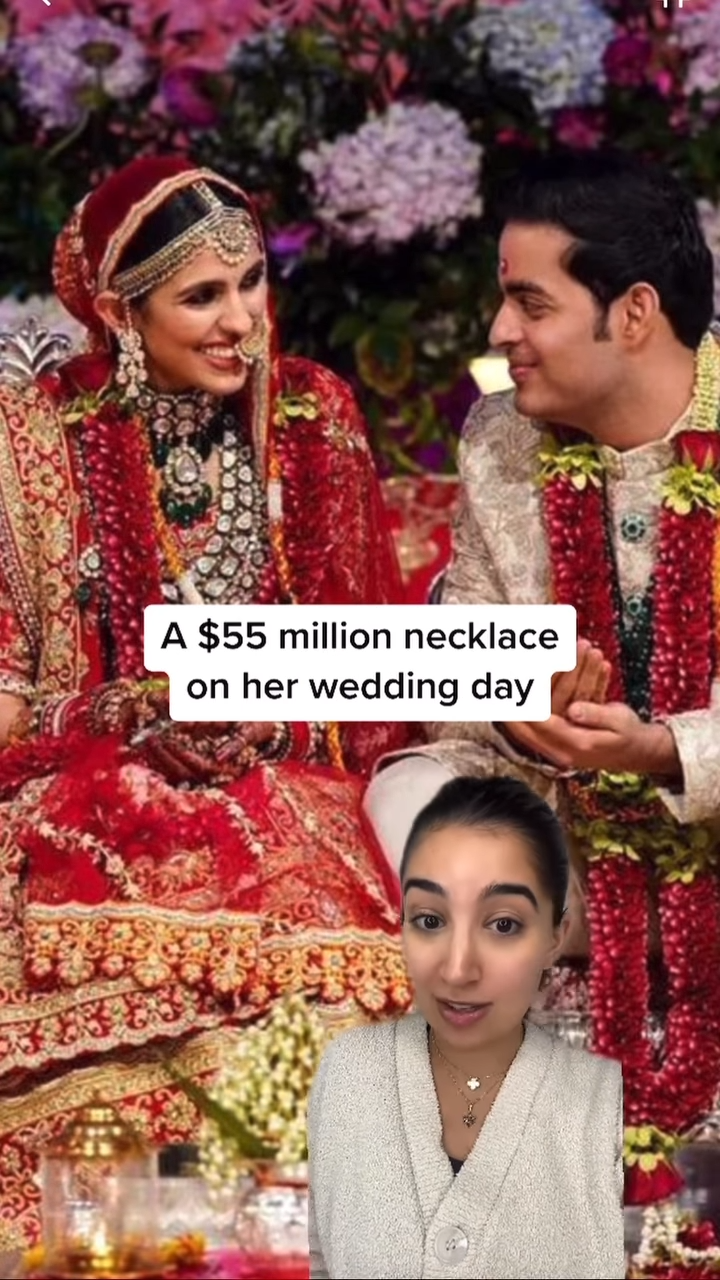 This necklace could totally make it to history books. The L'Incomparable is adorned with 91 other diamonds which add 200 additional carats to the yellow diamond. Of course, it costs a bomb, and was priced at $55 Million, which roughly amounts to ₹450 Crore.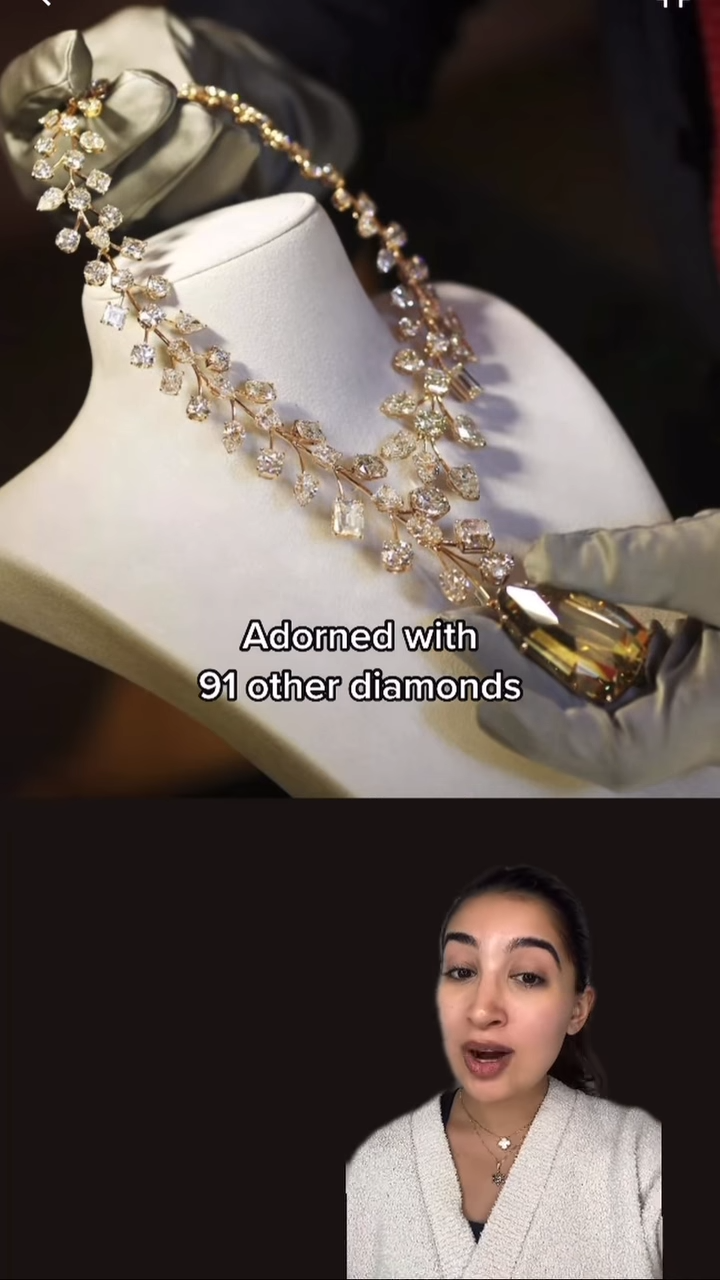 Watch the video here:
It's going to take 4-5 working days to process all this information, and that's only fair.