Way before she joined politics, Smriti Irani became a household name with her daily-soap Kyuki Saas Bhi Kabhi Bahu Thi. Recently, in an interview with Neelesh Misra, she talked about everything, from how she was asked to come for a shoot the next day after her miscarriage to how much her first salary was.
Talking to Neelesh, she revealed that she used to earn a mere ₹1800 daily salary when she started out and was working in Shobha Kapoor's daily soap Kyunki Saas Bhi Kabhi Bahu Thi. 
She recalled how she didn't have a lot of money back then and used to come to the set in an auto. Even her makeup man used to ask her to get a car since she was the star of the show.
"I used to get ₹1800, per day. When Zubin and I got married we barely had ₹30,000. I remember my makeup man was embarrassed and he used to say, 'gaadi toh lelo mujhe sharam aati hai mai gaadi pe aata hu aur Tulsi bhabhi auto mein aa rahi hai' (please get a car. I feel embarrassed that I come by my own vehicle while Tulsi bhabhi travels in an auto)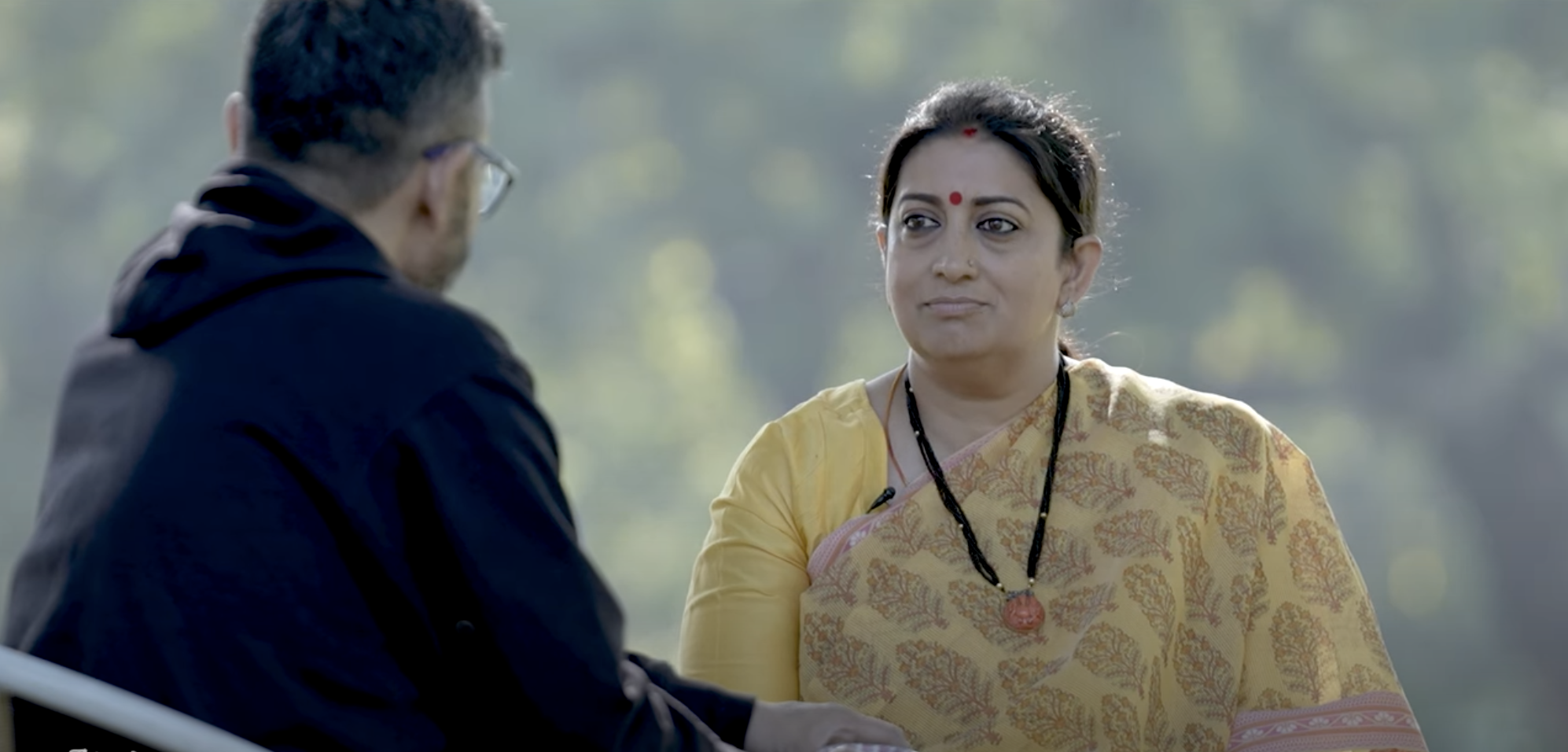 Smriti Irani also recalled the changes she got enforced for the technicians on the set. At that time, the technicians were not allowed to drink tea on the set, she got that changed. The catering for stars and technicians was different, with the latter being subpar and unhygienic, she got that altered as well.
Smriti Irani believes that more than a star, she has always been a technician.