Shah Rukh Khan, despite all his fame, has always been down to earth. He is someone who is one of the biggest celebrities and yet you and I can relate to him on so many levels.
From fanboying over other celebrities to being an absolute pain to his best friends, Shah Rukh Khan is basically all of us.
1. When John Cena listened to his TED talk and he reacted as any teenage WWE fan would have.
2. We all agree that there's hardly anything in the world we love more than insulting our best friend. Turns out Badshaah loves it too.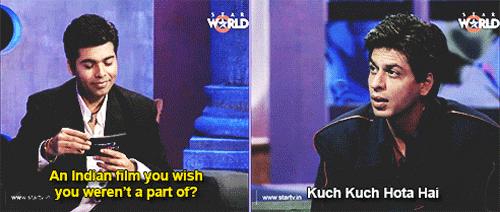 Shah Rukh has always been known for his ready wit and his comebacks.
Over the years people have asked him all sorts of questions and his reply never disappoints.
3. You know when you're too polite to say no, but too savage to let it be.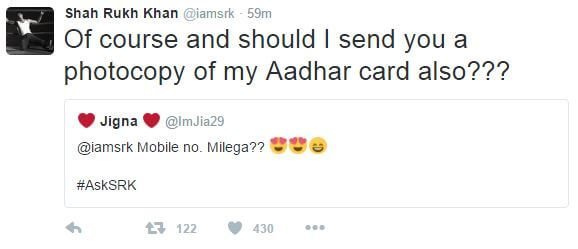 4. And the time when he was being just a little narcissistic like all of us.
He was asked what would he do if he woke up the next day as Aamir Khan!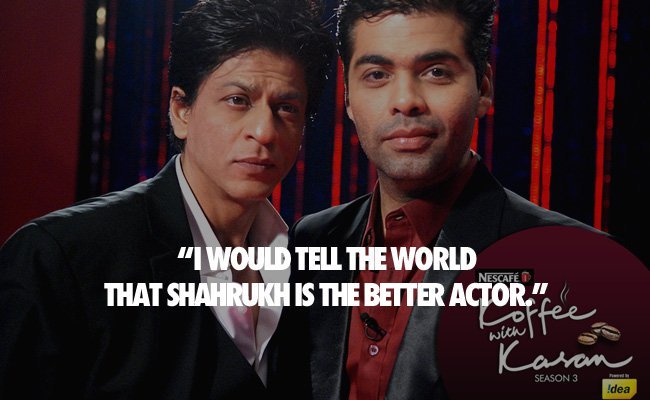 5. When you face-palm at the question but still keep it going.


7. And just like us, he does not like discussing his private relationships.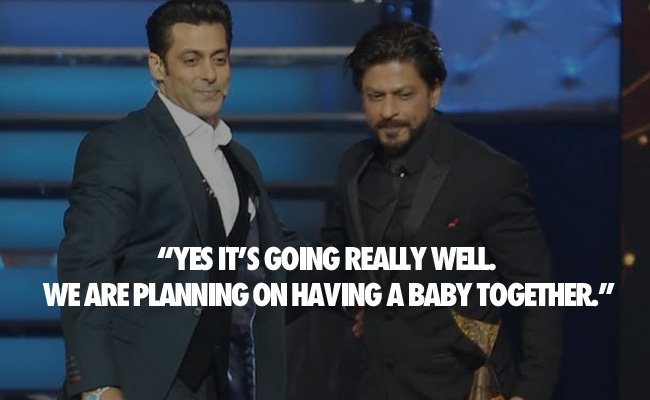 8. Sometimes when we are not too eager to score on the humility card.

9. Or the time when he was saying 'the truth'.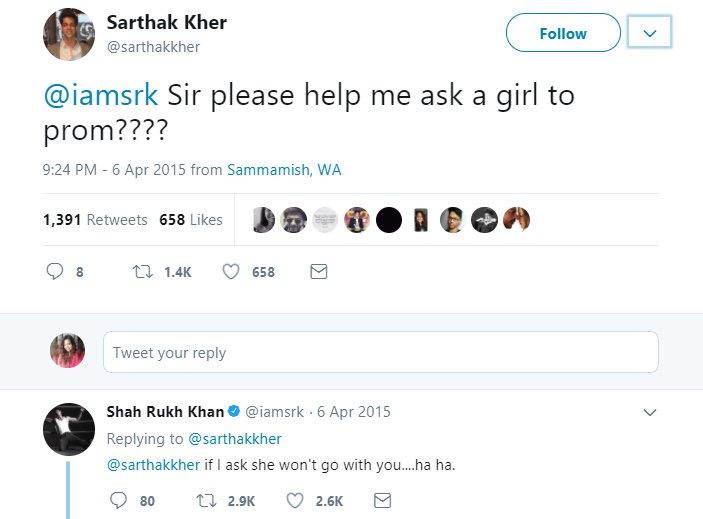 10. Mentally high-5'd myself reading this!! Relatable AF!

11. And the time when we question ourselves despite receiving appreciation.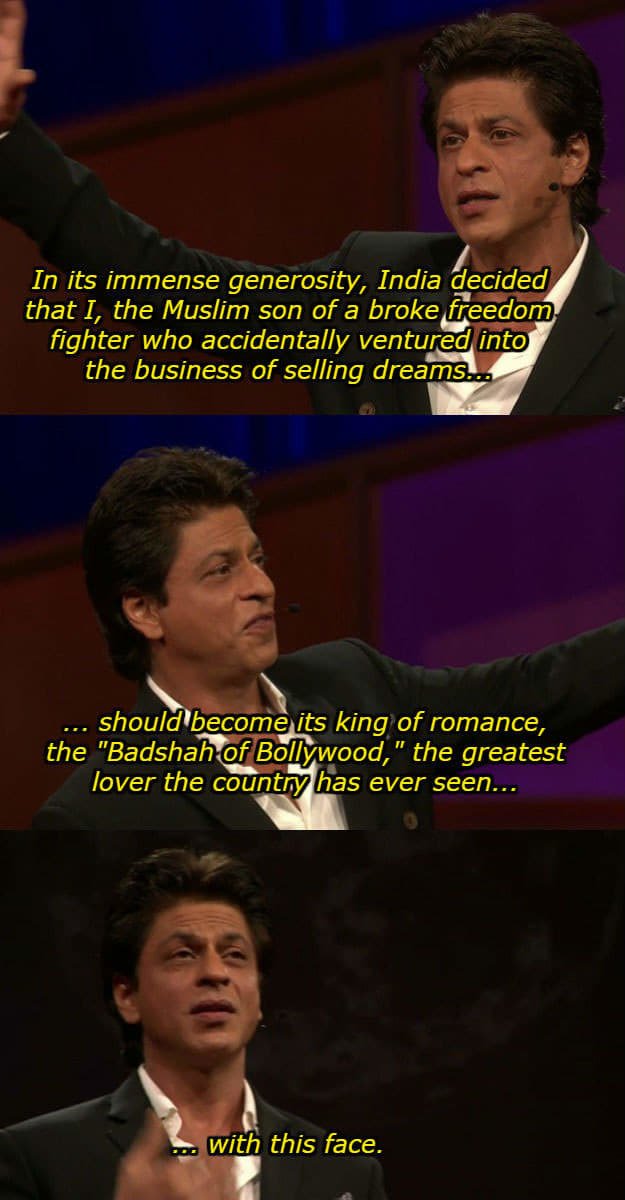 12. Just like when we are never satisfied and always jealous of others.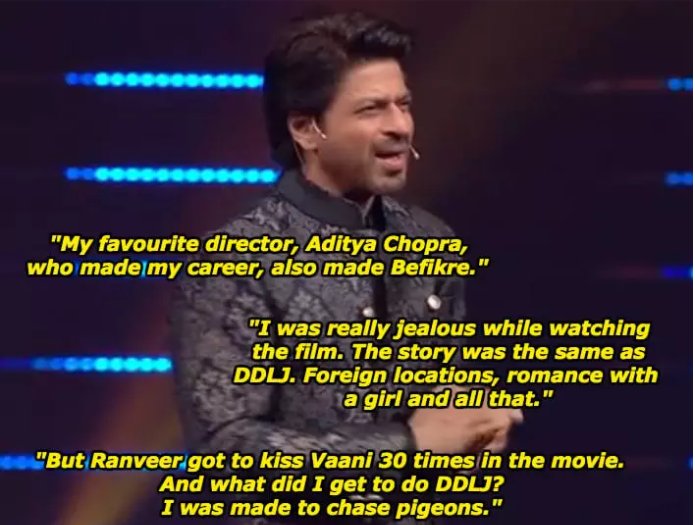 13. We all do this to the annoying people we unfollow.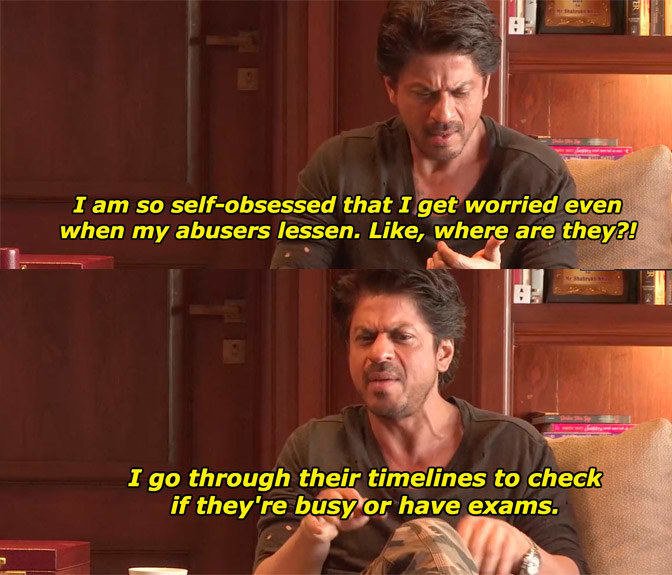 14. When we troll people just to see the look on their faces.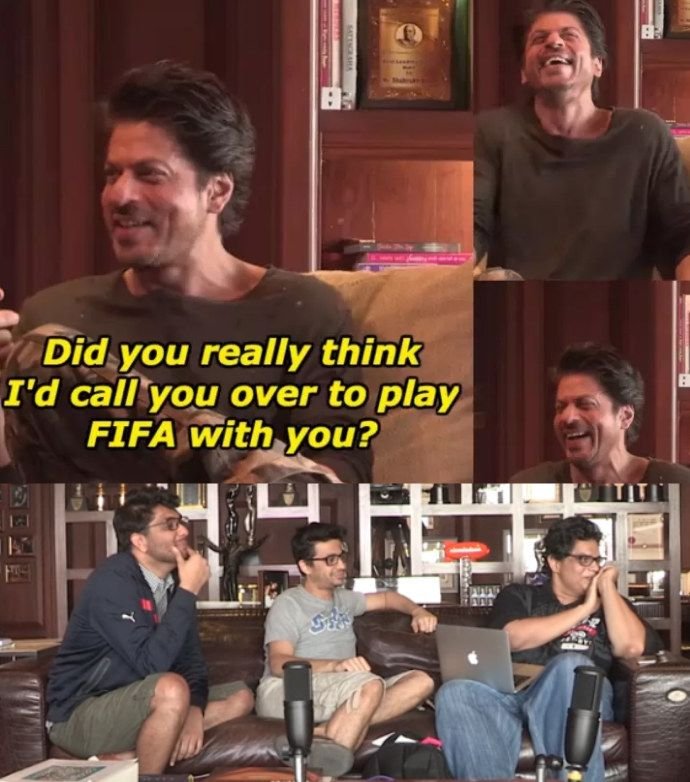 15. When he revered in the fact that ignorance was bliss.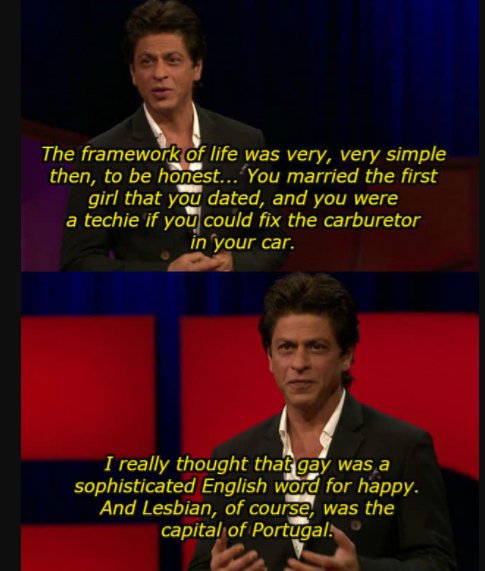 16. When he talked about mid-life crisis as experienced by an ordinary man.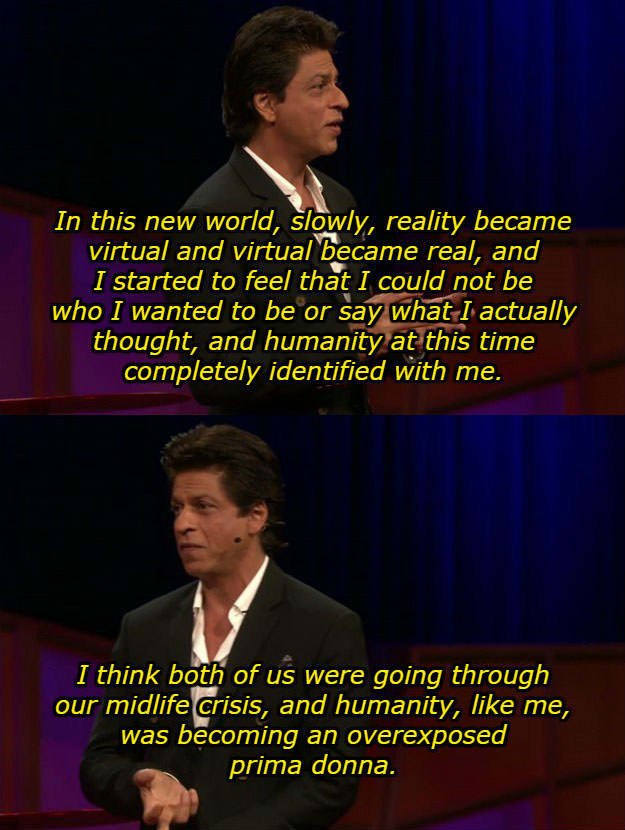 17. When he displayed the courage to laugh at his own self.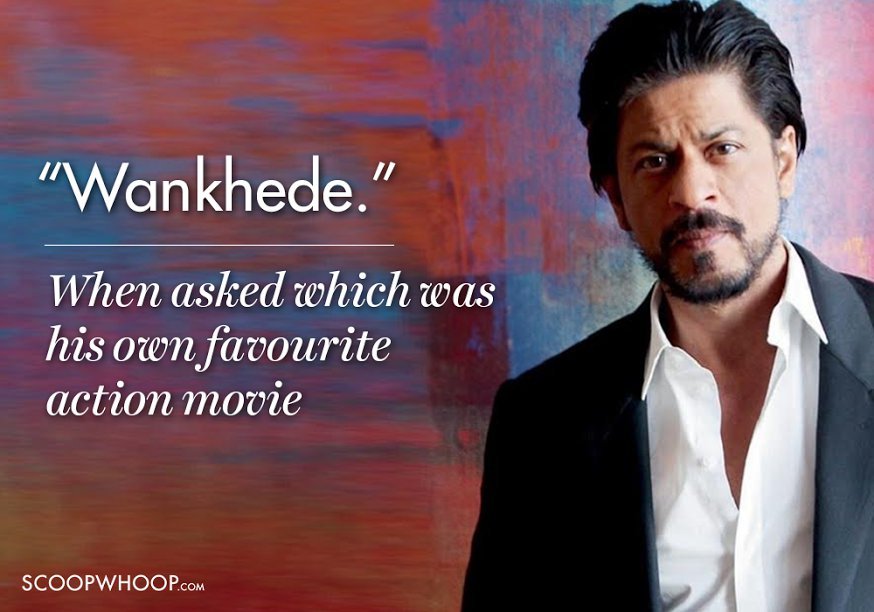 18. Just like us, meeting his favourite star means the world to him.
19. Who has ever been able to resist the urge to ask Big B for an autograph?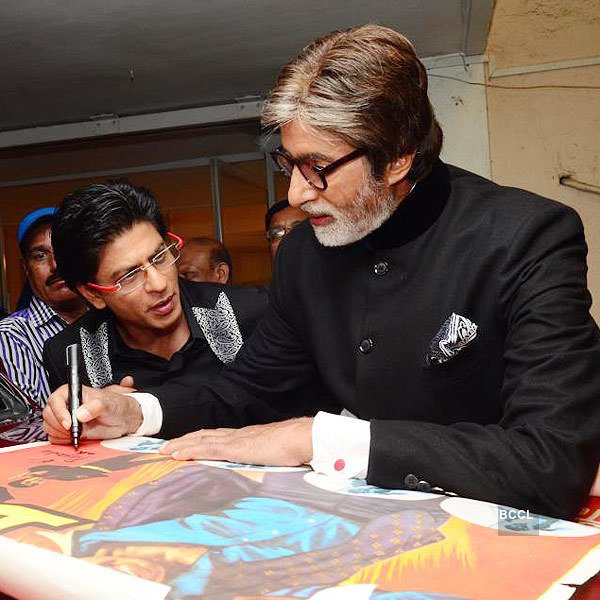 20. The fact that he is as obsessed with selfies, as any of us.
Time and again he has shown that when he might have traveled countries and continents, but he represents a common laid back person with a young heart as good as any of us.