There are two kinds of people on this planet. The kind who are head over heals in love with everything about Wake Up Sid, and the kind who haven't watched the film. But it's never too late! And you can join the club whenever you like, because the film is one of its kind and we're sure you'd enjoy the experience.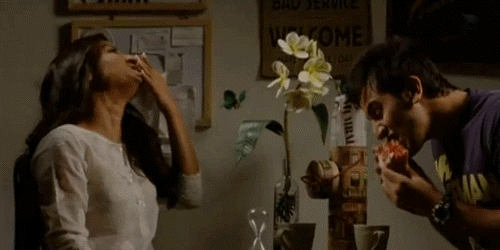 But regardless of whether you've watched the film, this Twitter thread by Ishq-e-Fillum is fascinating AF. The thread talks about all the minute details in Wake Up Sid that the audience may have missed. Take a look for yourself.
Also, both Wake Up Sid and Yeh Jawaani Hai Deewani seem to have a home decor connection that we absolutely love! Because Aisha Banerjee's apartment was a dream come true. 
Not only this but Sonam Nair, the assistant director and writer for Wake Up Sid, reposted Ishq-e-Fillum's tweet and talked about writing Aisha's 'New Girl In The City' drafts. 
Here are a few other details that some people added to the thread. 
Not only did people commend the thread and all the details it has discussed but also professed their love for Wake Up Sid. 
What a lovely thread! Also, this just proves how much of a constant the film is.