With the facility of food items being delivered at doorstep, our lives have surely become easier. But have you ever thought about how delivery executives try to deliver the order at the best of their abilities? Be it struggling with extreme weather conditions or heavy traffic, they somehow manage to reach the delivery location. When the order gets late, delivery valets are answerable to customers who wait for the order to arrive on time.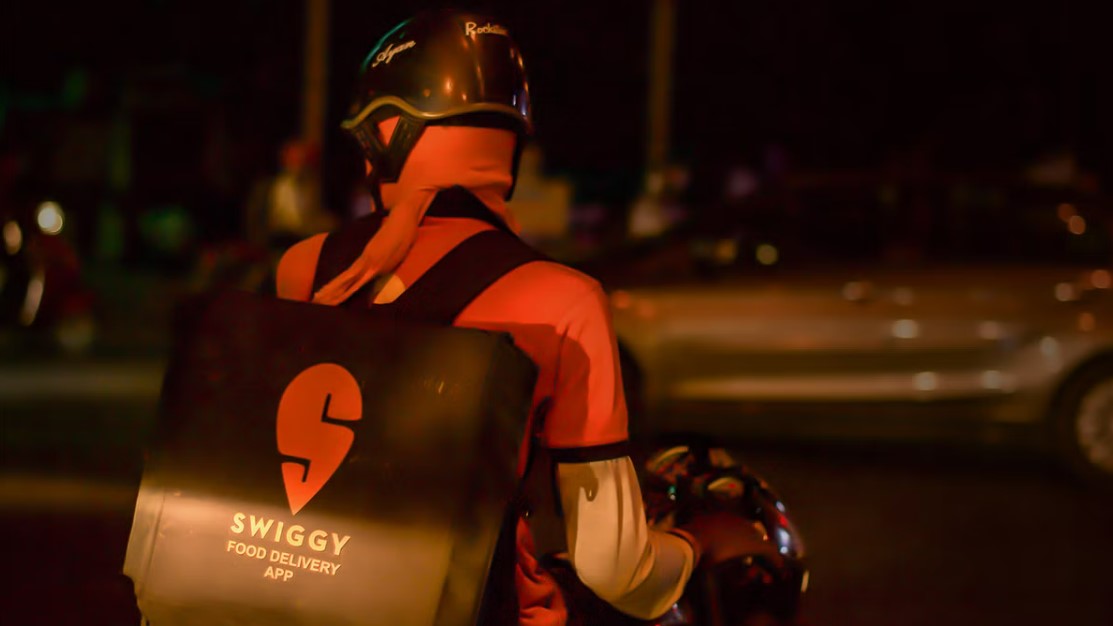 Now that we are talking about them, a Swiggy delivery executive got late as he had to walk for 3 km to deliver an order. However, he had his reasons for the order delay. The man, who was indebted, narrated his story to the customer, and fortunately, ended up getting a new job later.
Priyanshi Chandel, who works as a marketing manager at Flash in Bengaluru, Karnataka, shared the incident of her encounter with the delivery valet on LinkedIn. As per Chandel's post, she had ordered an ice-cream from Swiggy and received it after waiting for 30-40 minutes.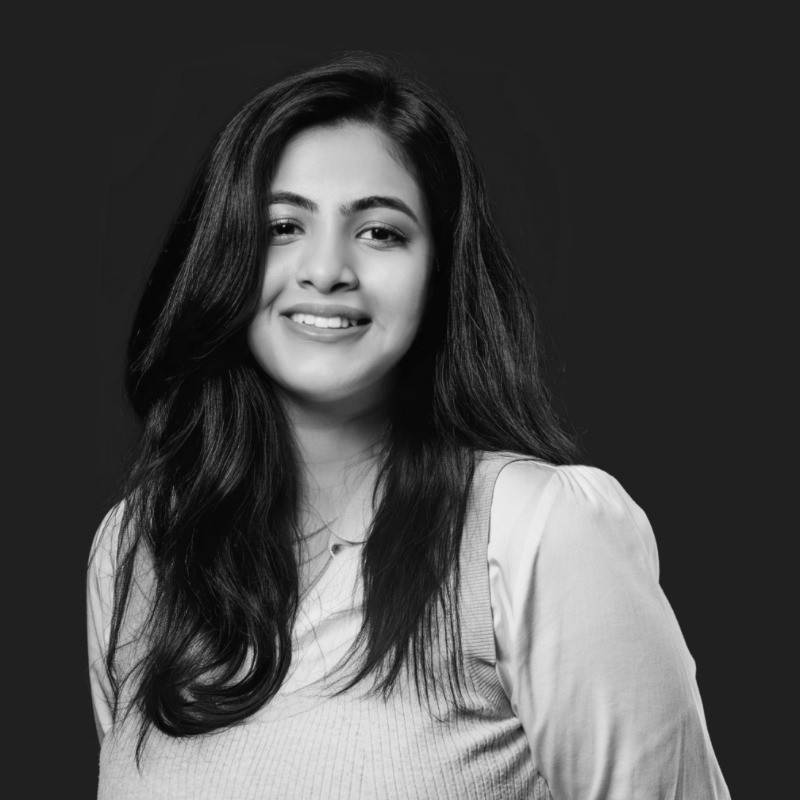 When Sahil Singh reached her flat, he was 'panting for air' and sitting on the staircase. While handing over the order to Chandel, Singh shared that he was broke and hungry and used to work at BYJU's.
The 30-year-old delivery valet added that he is a B.Tech graduate in Electronics and Communications Engineering and asked her to help him find a job.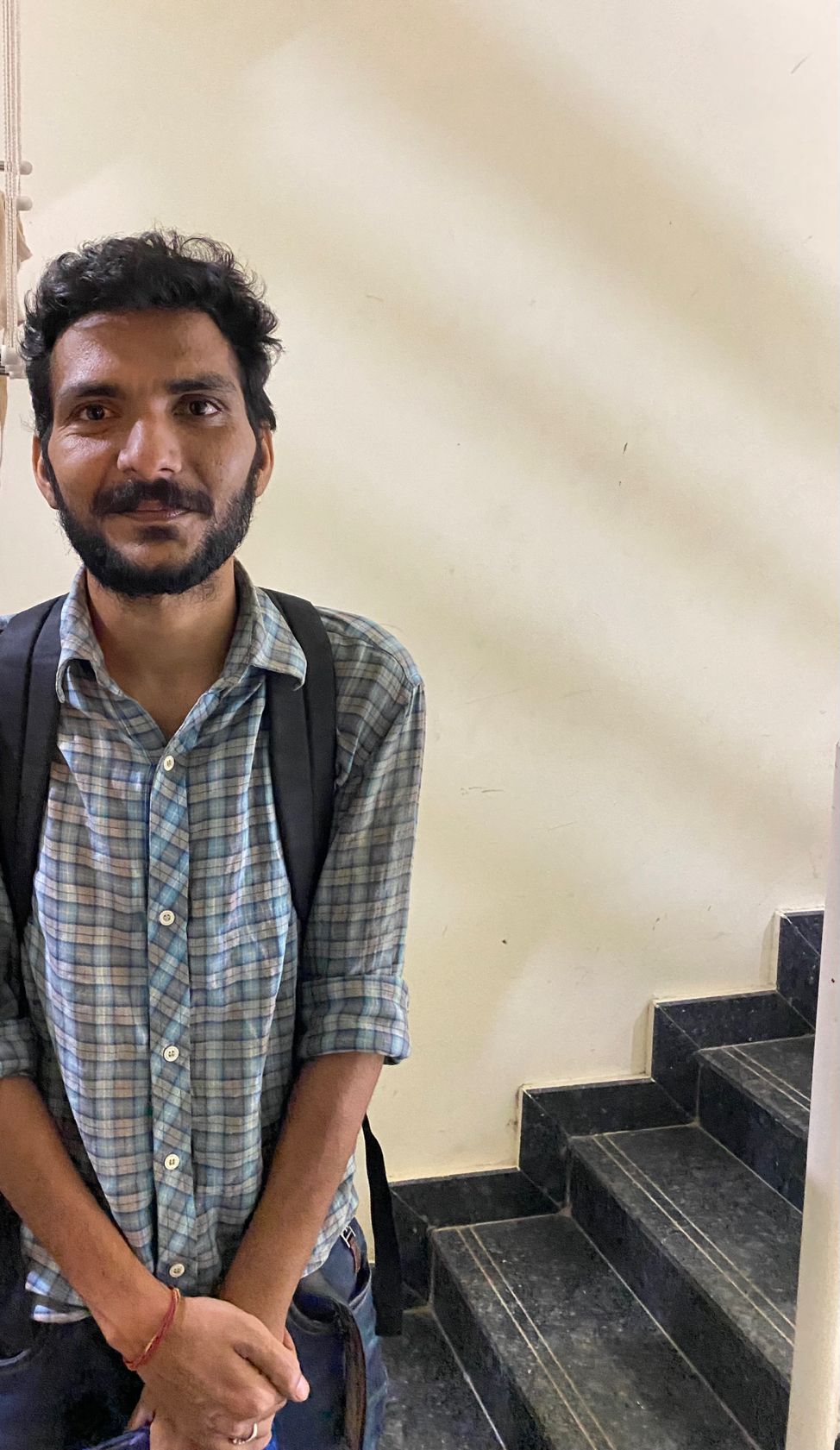 "Madam, I did not have a scooty or any transport to travel, I walked 3 km with your order. I am absolutely out of money and it's because of my flatmate who took the last of my money with which I charge my Yulu and has put me in -235 debt. I have nothing left to pay my landlord. You might think am just bluffing, but I am a fully educated ECE grad, I used to work at Ninjacart, BYJU'S before I went home to Jammu during Covid…" an excerpt from the post reads.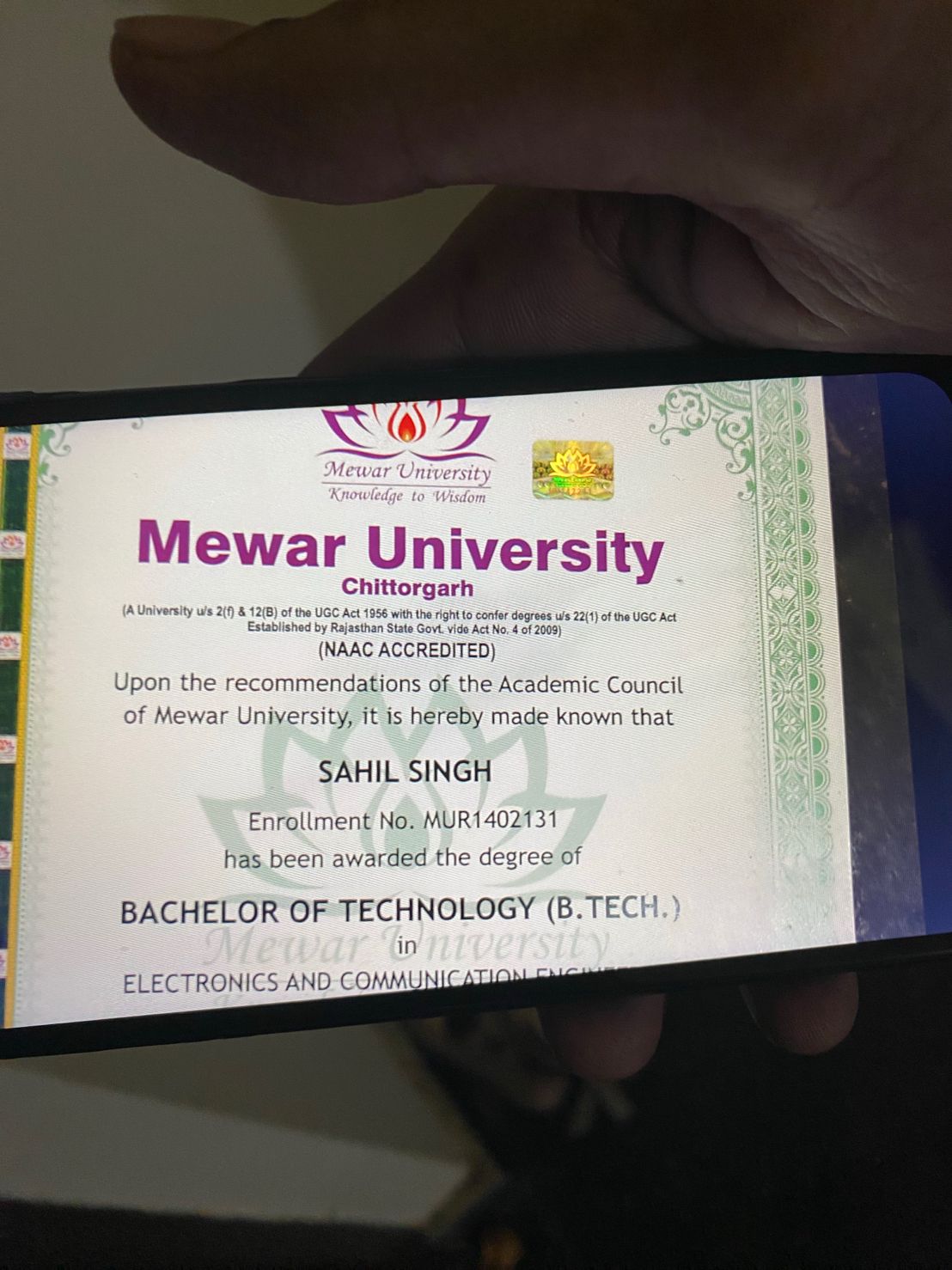 "…I have not eaten for a week, just drinking water and tea to get by. I am not asking for anything, please if you can find me a job, I used to make 25k before, I am 30 years old, my parents are getting old and I can't keep asking for money from them," it adds.
Here's a screenshot of the post:
Chandel's post went insanely viral on LinkedIn. It has received over 14,000 likes. As per the latest update, he has found another job after she requested netizens to reach out to him for a work opportunity.
Here's how netizens across social media are hailing this gesture of Priyanshi Chandel: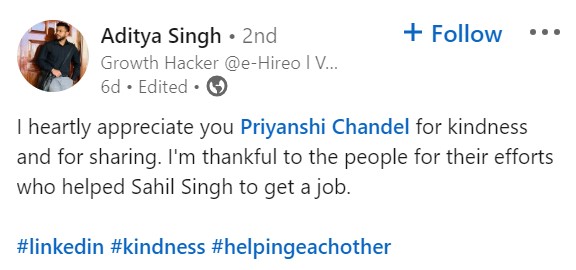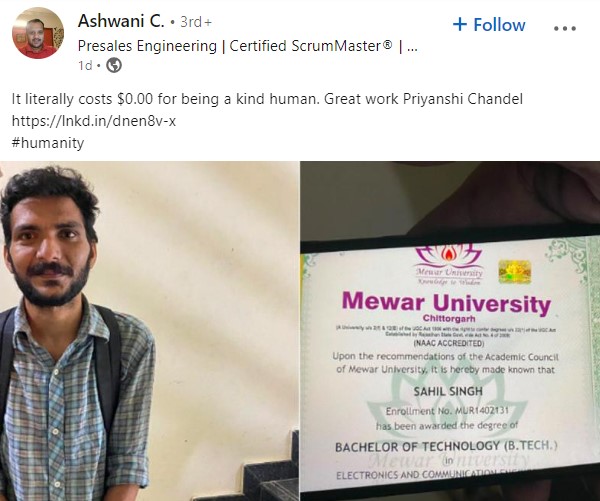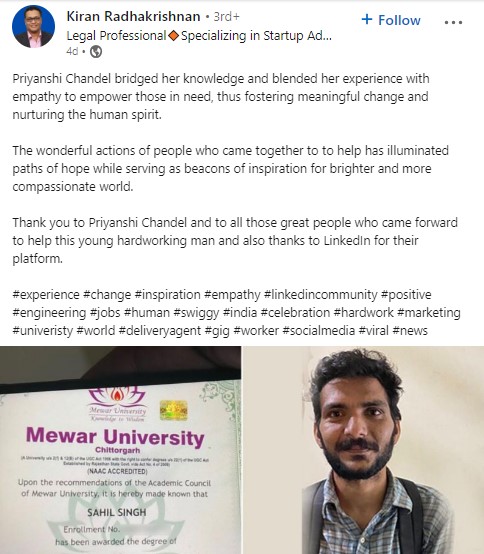 Truly, this story is heartbreaking and heartwarming at the same time. What are your thoughts about it?
Also Read: Swiggy Delivering Dinner At Mannat After A Banter Between SRK & A Fan Is Marketing Done Right