In association with
Cadbury Chocobakes
World Cookie Day is celebrated on the 4th of December. So naturally, I've decided to not bother about calories as I munch on some good 'ol Cadbury Chocobakes. Oddly enough, today is also the day when the world is to experience the last stunning solar eclipse of 2021. We were pretty stoked to have these two monumental events fall on the same day, but sadly, India will be one of the countries where the eclipse won't be visible. 
So, to steer us away from our FOMO, Cadbury Chocobakes has decided to host a "Cookie-Clipse" of their own! What is it you ask? The Cookie-Clipse, is a fascinating AR filter that is available on Snapchat, where when you point the camera up at the sky, you'll see a cookie eclipsing the sun!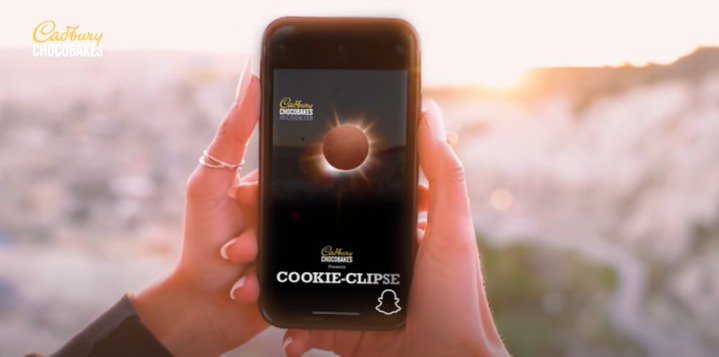 Now if for some bizarre reason you miss checking out the AR filter on Snapchat, you can catch a glimpse of the Cookie-Clipse on billboards sprinkled across several cities. The one we spotted was in Juhu, Mumbai, on Tara Road. Do let us know if you spot any more!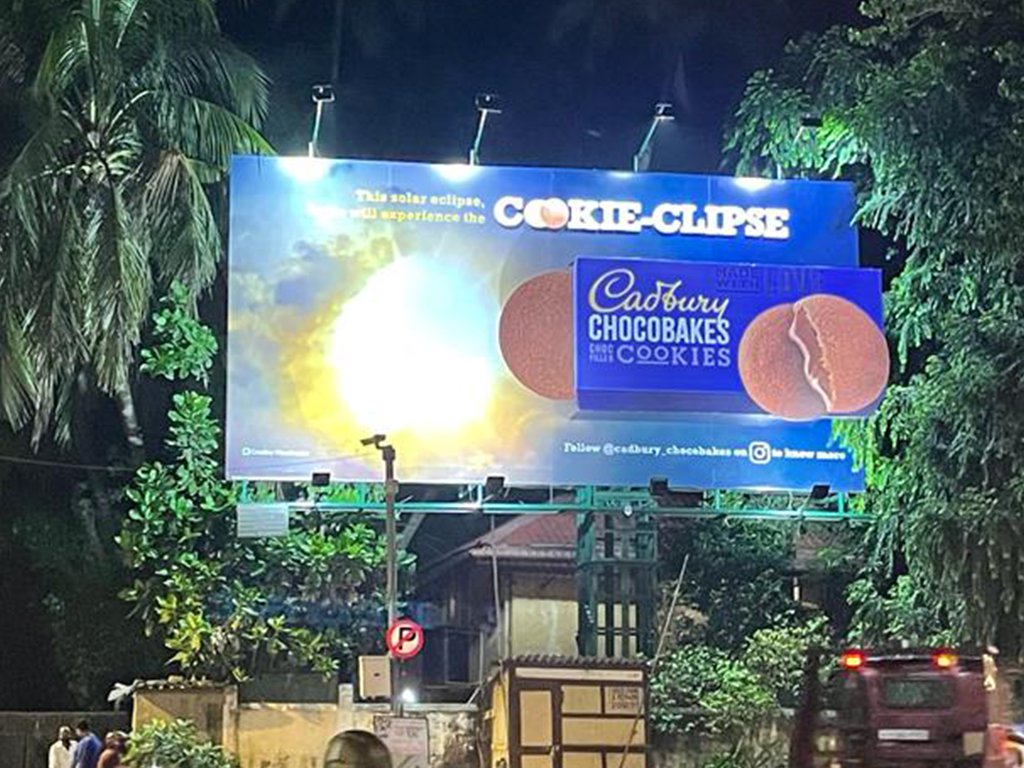 Needless to say, this filter intrigued several influencers as well, who took to their Instagram accounts to share their experience and urge us to check it out. It was pretty cute to watch Satshya, in her "dad" avatar, and Mahhi Vij checking out the filter with her kids, after which they indulged in some much deserved Cadbury Chocobakes.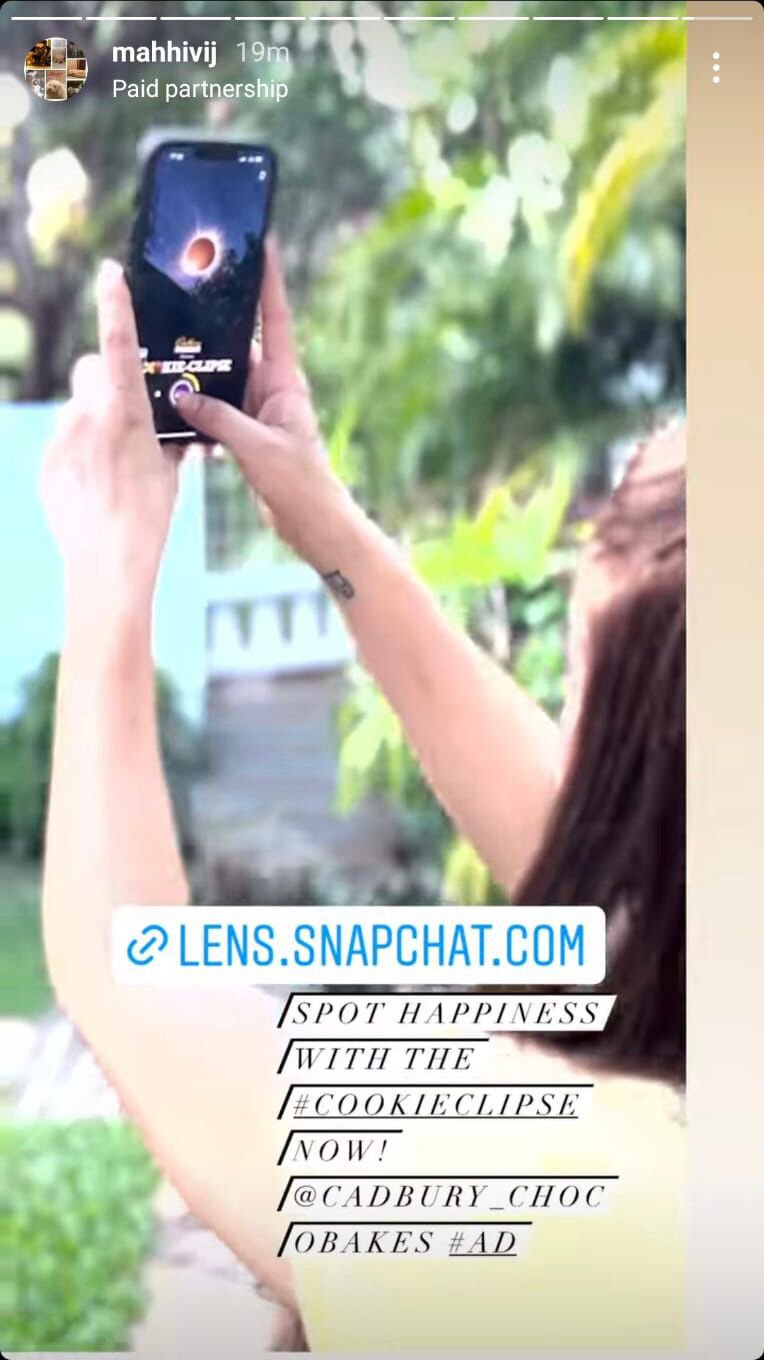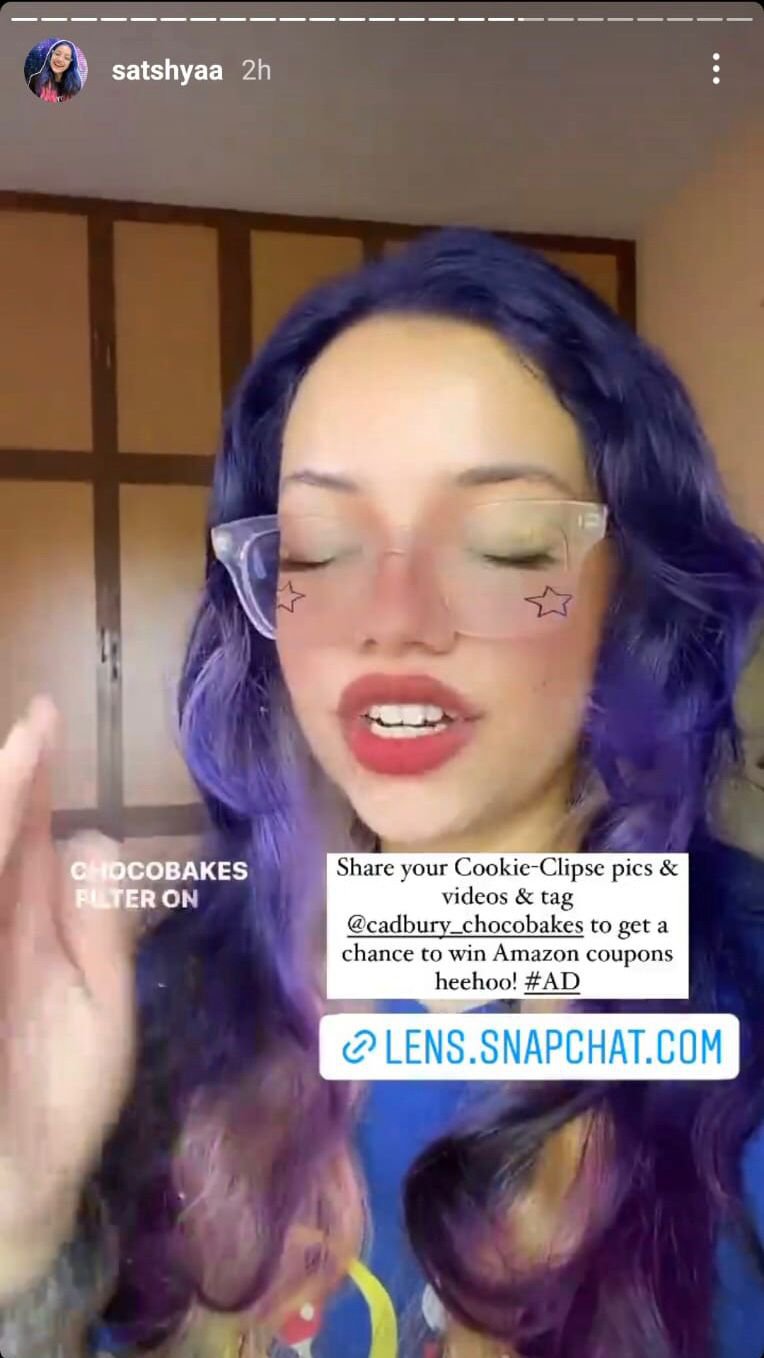 So don't be sad about missing the solar eclipse, treat yourself to some Cadbury Chocobakes and if you haven't already, check out the AR Filter here. To know more about how it works, check out the video down below!