Usually you get to see people in jerseys playing football on the field. But these women from Gwalior went a step ahead. A viral video shows Gwalior women breaking stereotypes, and also the internet, when a video of them playing football in sarees went viral.
The viral videos shows saree-clad women displaying their football skills on the field. Organised in Madhya Pradesh's Gwalior, the event was called 'Goal In Saree.' Women on the stands are seen cheering for the players, while the Commissioner Municipal Corporation of Gwalior – Kishore Kanyal – was the commentator.
Take a look at the video here.
According to a report by the New Indian Express, these women players were aged between 20 years to 72 years, with the oldest of them being 72-year-old Daljit Singh Mann. Eight teams participated in the tournament. This was the first time these women played a competitive sport. The event was organized amid the ongoing Chaitra Navratra with the aim of promoting sarees and a fitness culture among women.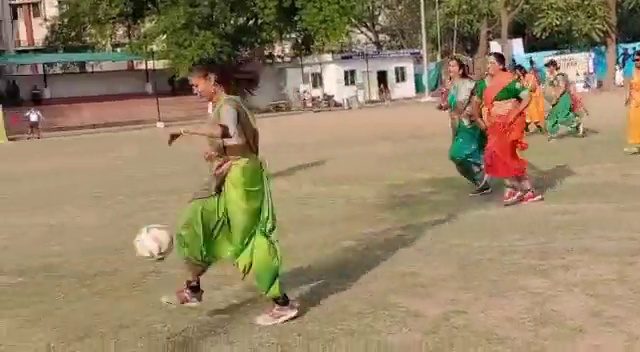 These Gwalior women broke the internet with their goals. Here's what people had to say.
Ready, set, goal!