It's time for Diwali. Which means it's also time for the traditional Diwali ki safai, and Diwali ki party. And these memes perfectly describe what goes down at every Diwali party:
1. You're either ready for a wedding or ready for playing Holi – there is no in-between.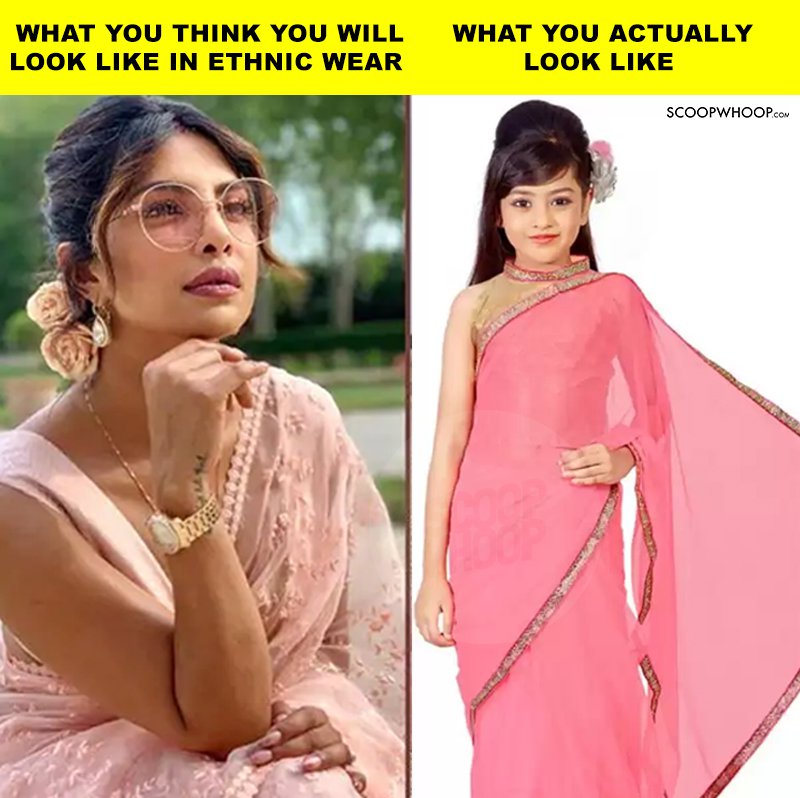 2. Yeh party toh shuru hote hi khatam ho gai.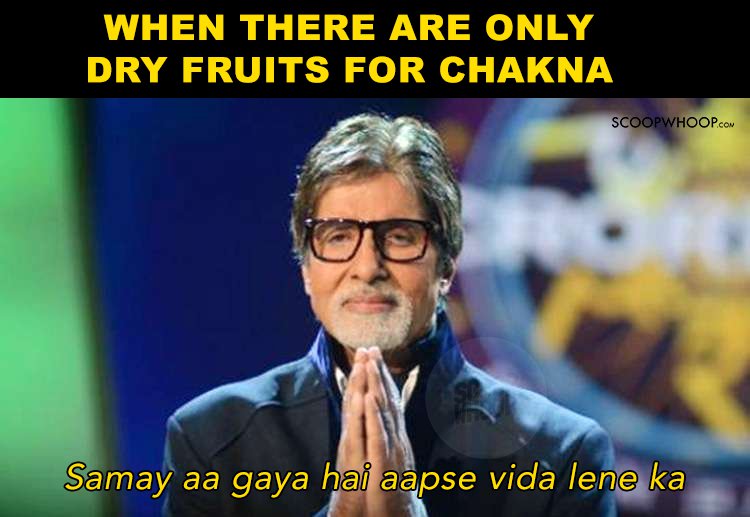 3. Note to self: High card pe nahin khelte!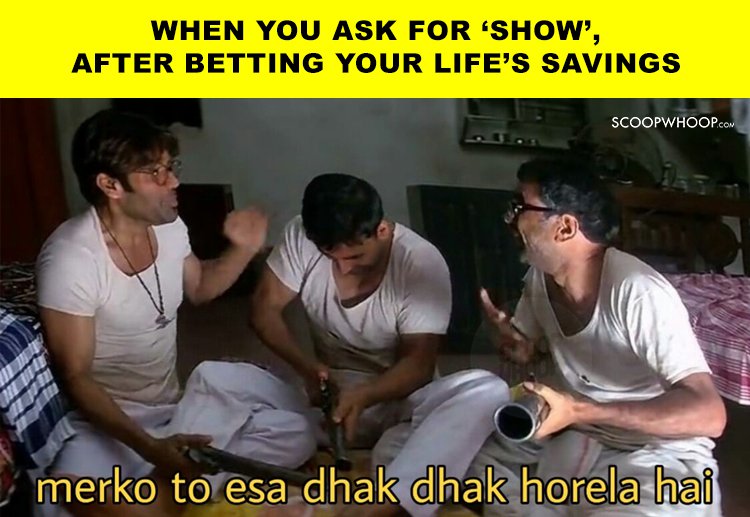 4. I was born to gamble.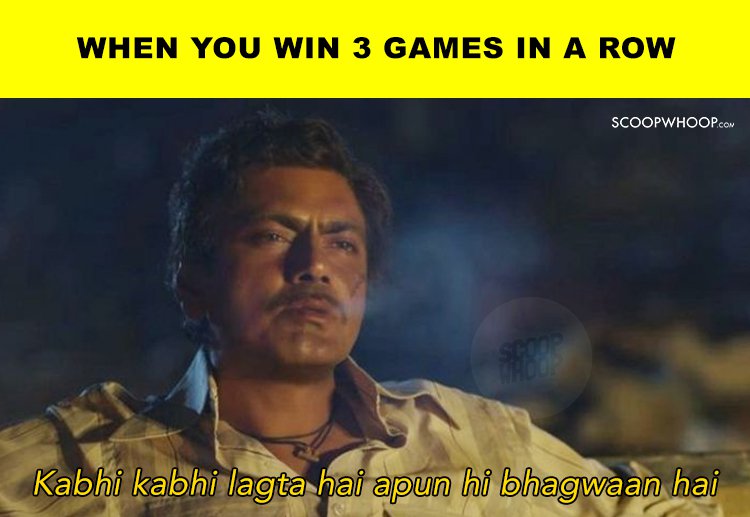 5. Kya se kya ho gaya, khelte khelte.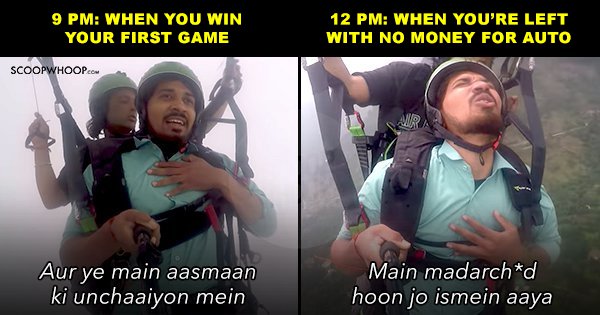 6. Party to attend: 1. Outfits kept: 100. *Just in case*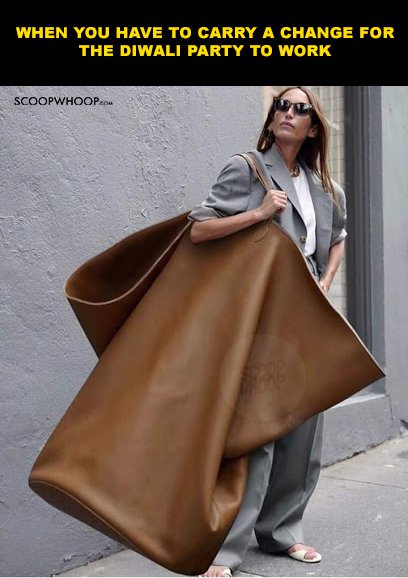 7. Iss party se achha toh bonus hi de dete.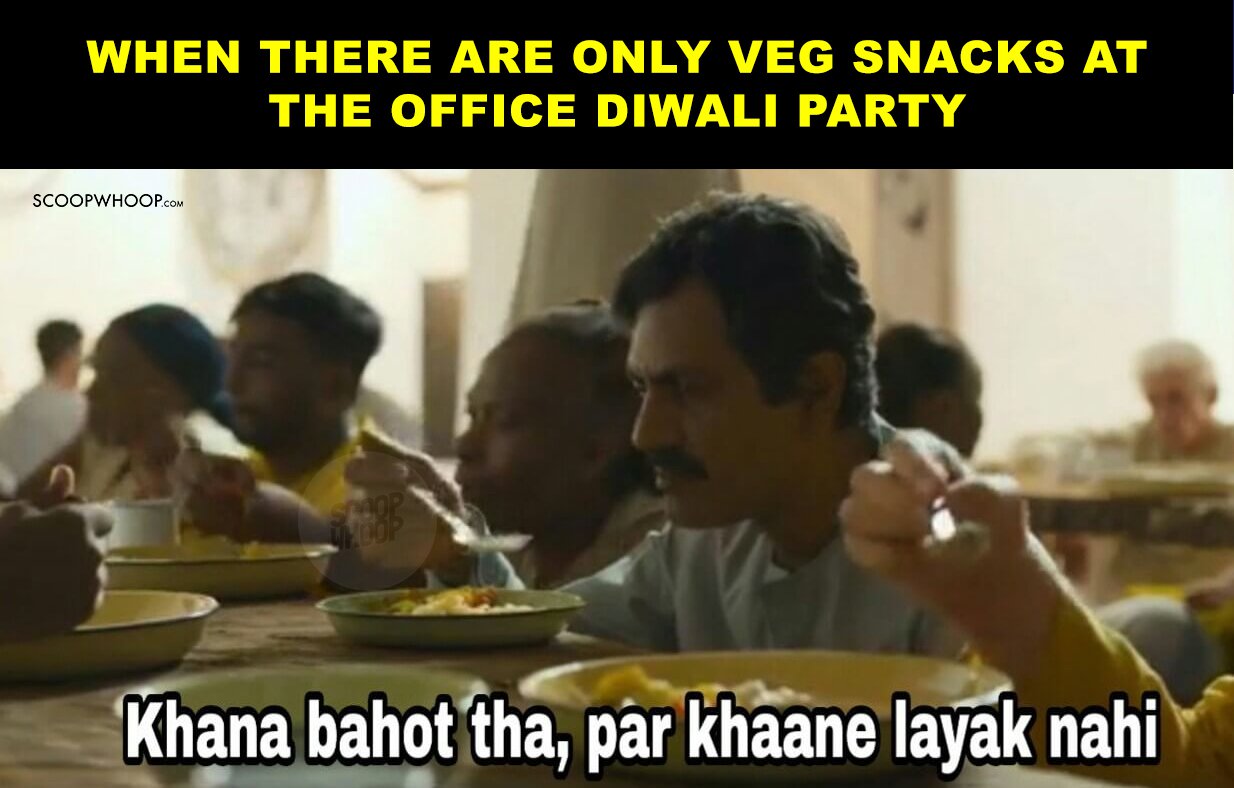 8. Number of Diwali party invites = Letters Harry got from Hogwarts.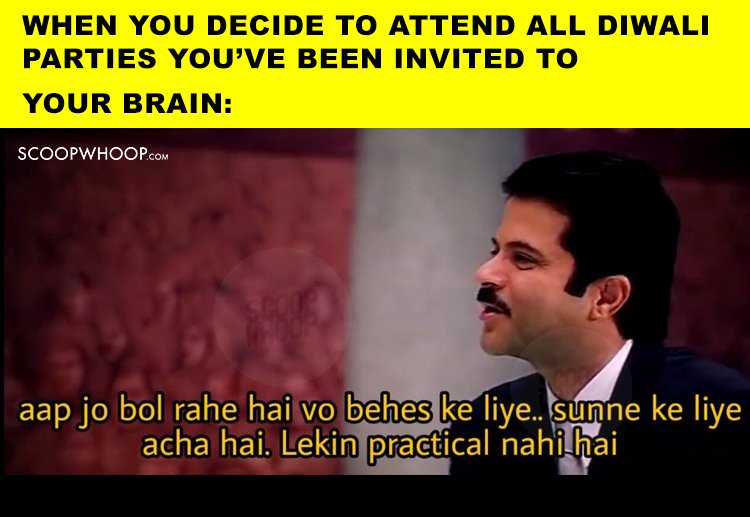 9. Just like demonetization was meant to benefit the public, not the government.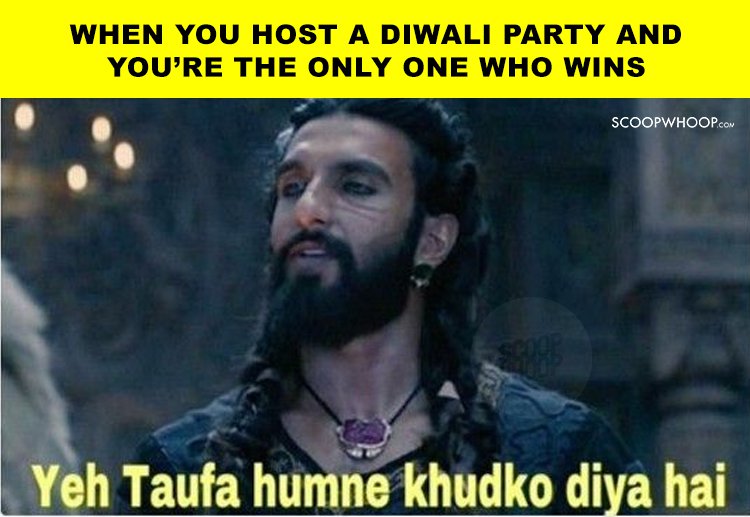 10. Agar haar ke jeetne wale ko Baazigar kehte hain, galti se jeetne walo ko kya kehte hain?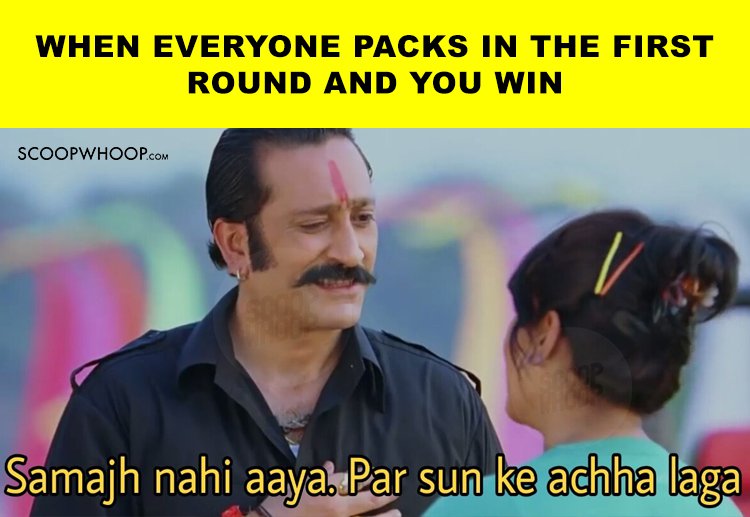 11. 'LIT' party!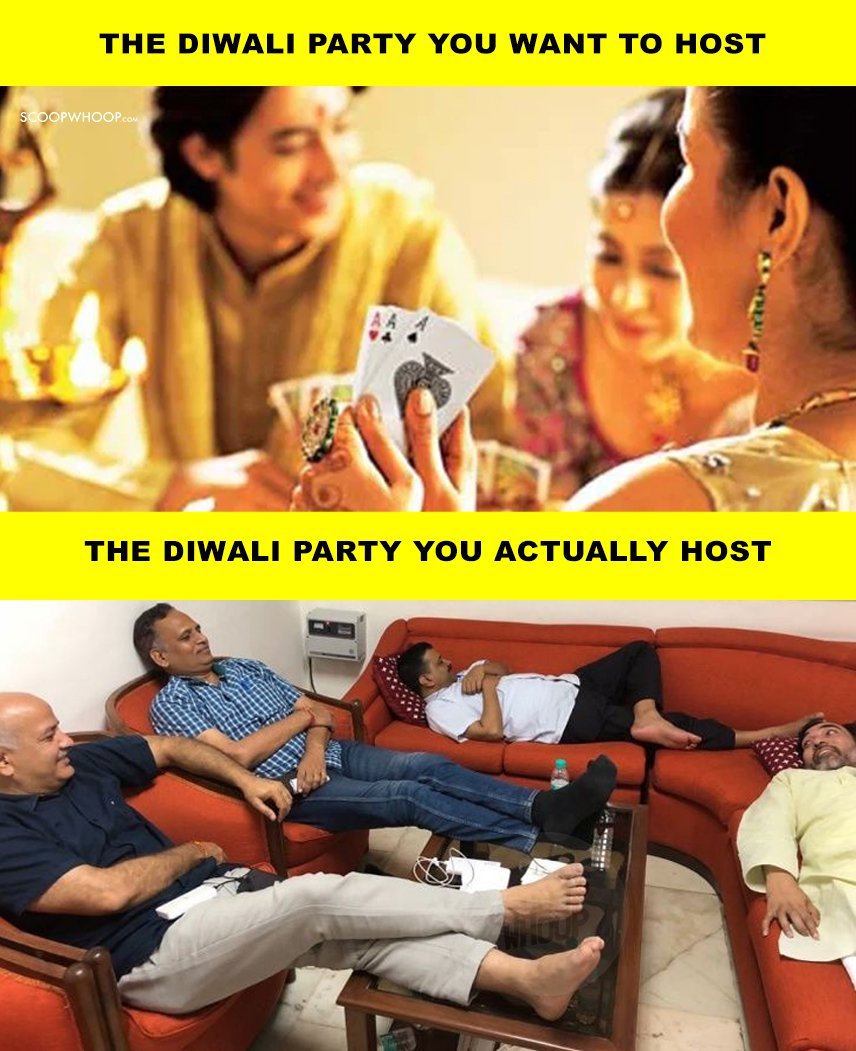 12. Diwali party wala love.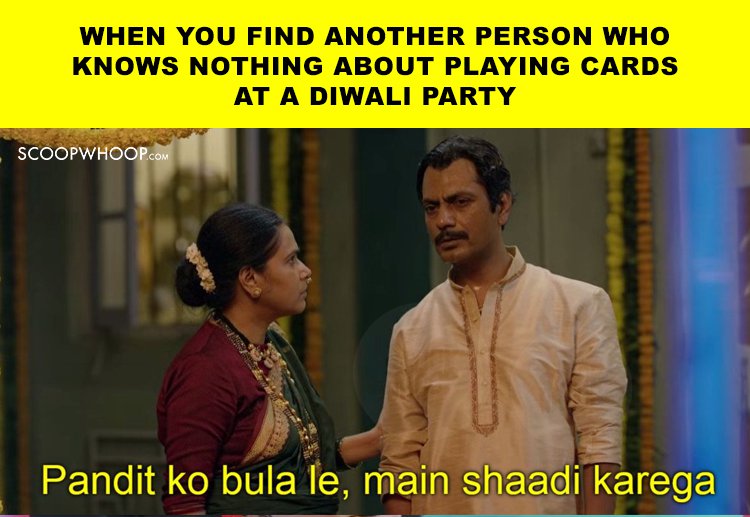 13. Satsang hi rakh lete.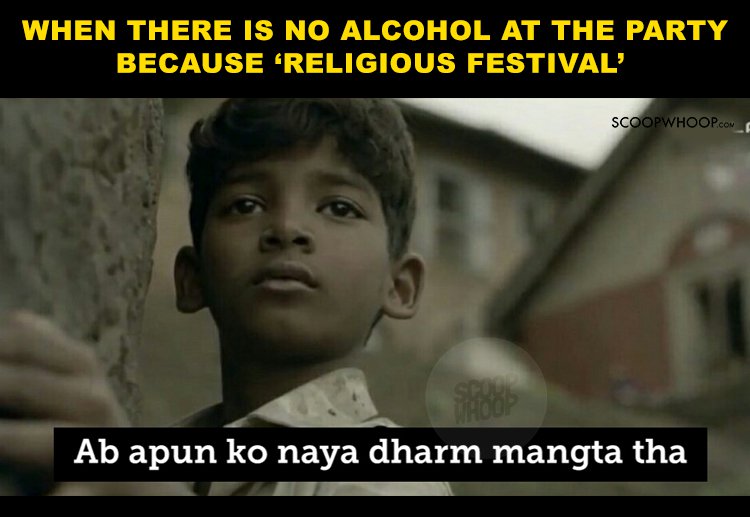 14. Excuse me, did I open the cupboard to the Ambani universe?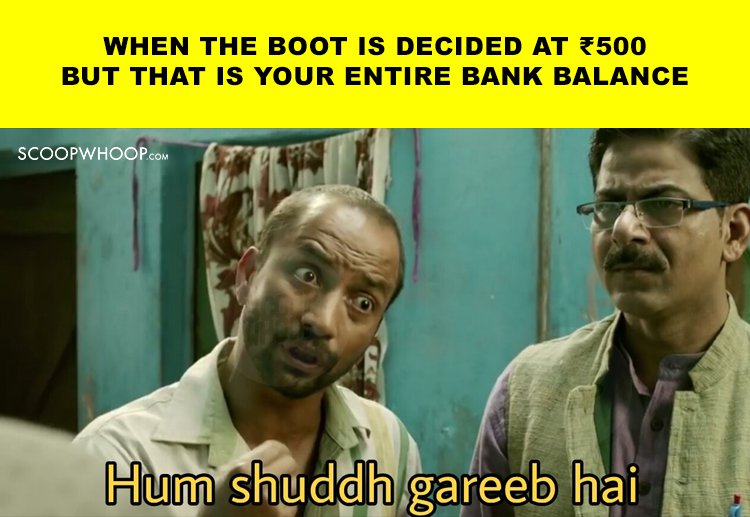 15. Paisa toh haath ki mail hai.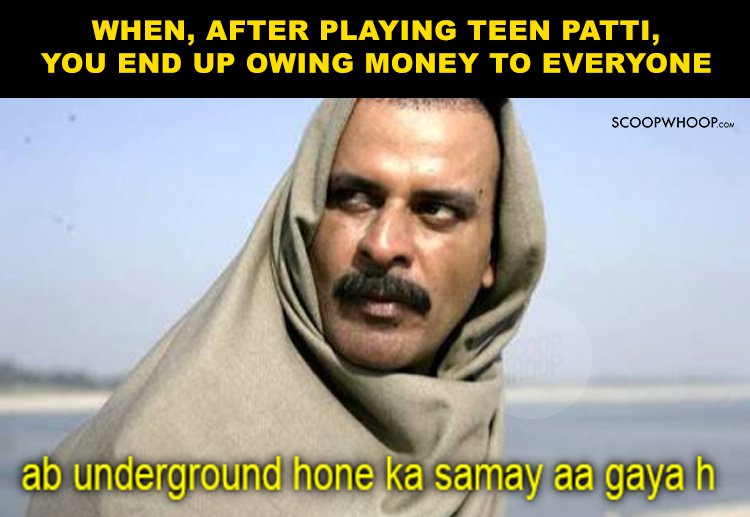 16. New number, who dis?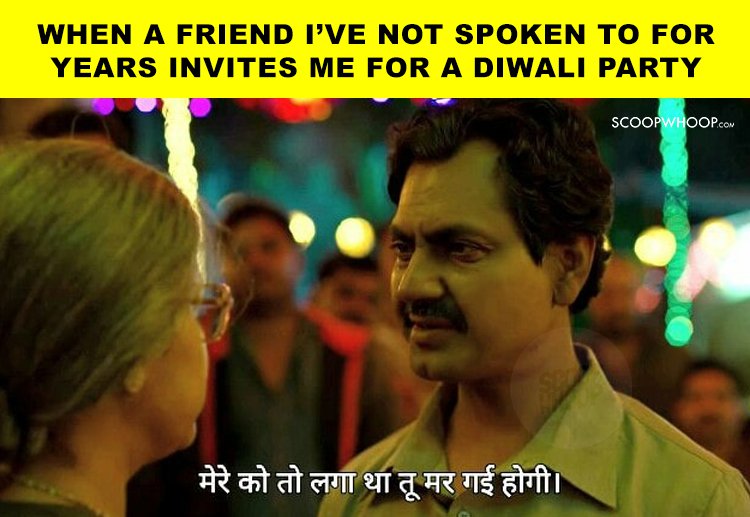 17. Why you do this to me?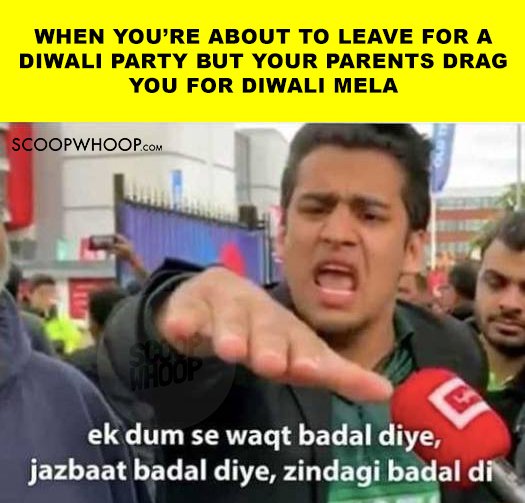 18. Poo bani Parvati!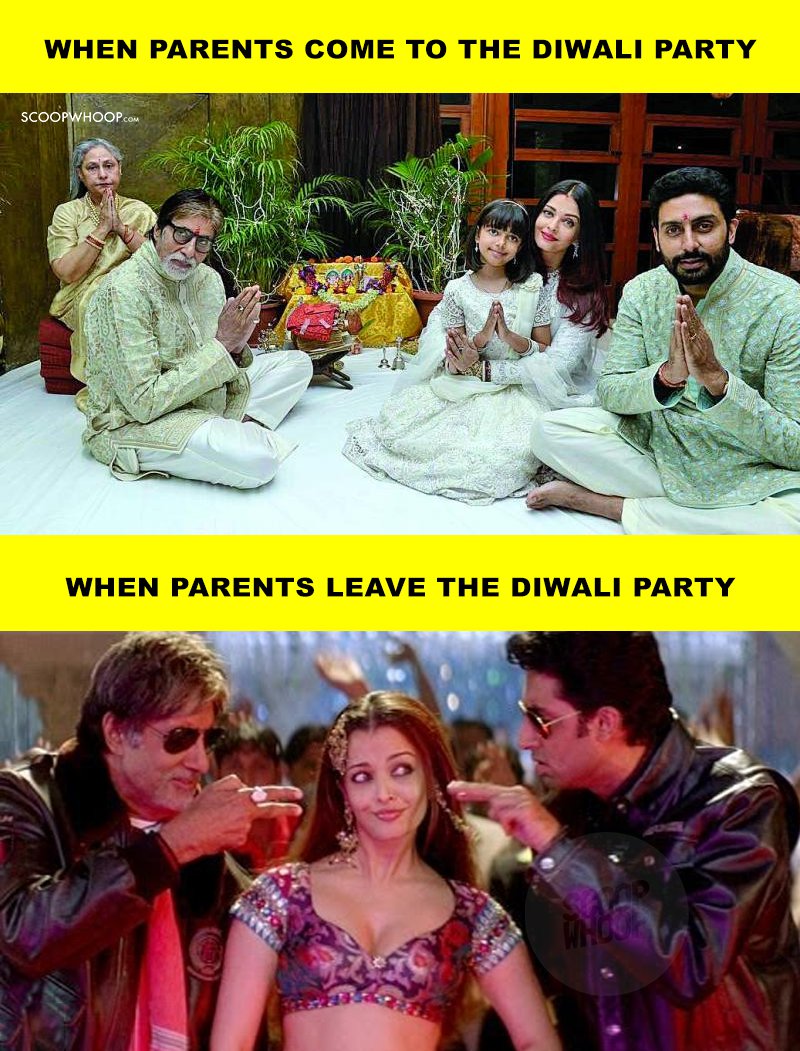 19. Went to 10 parties but can't put a single selfie on Instagram.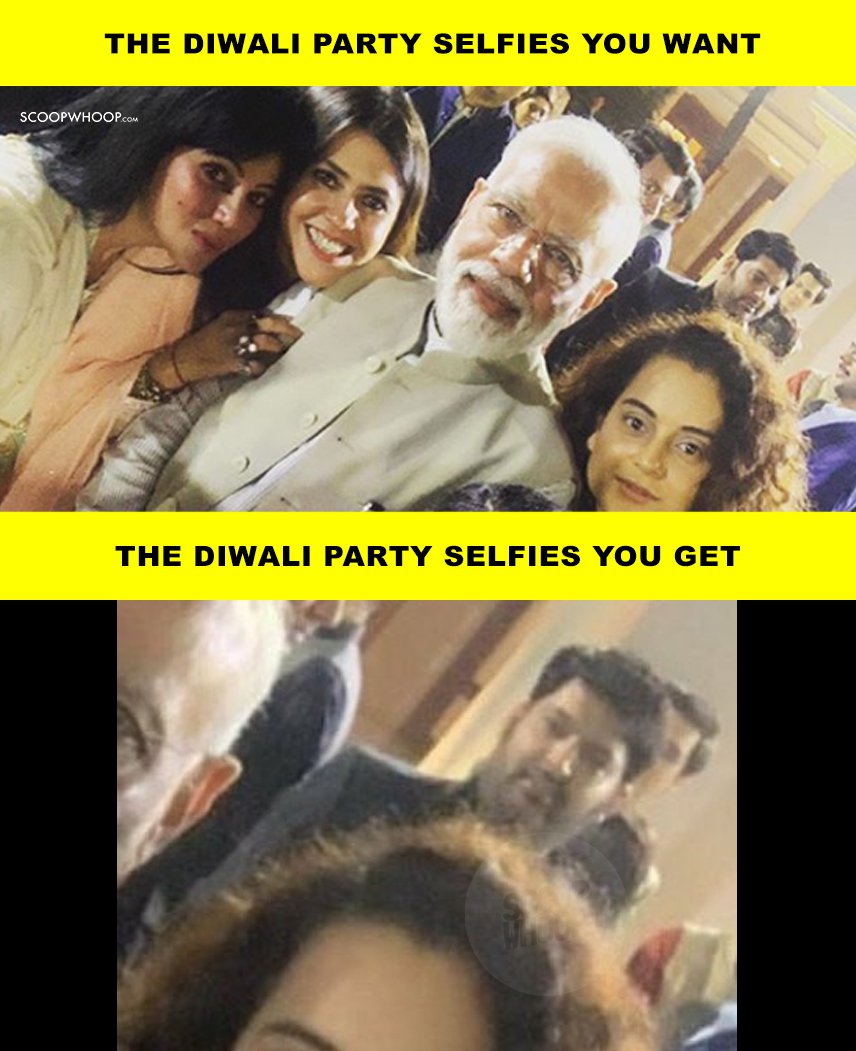 Don't forget to buy soan papdi on your way to the next party! 
Design credits: Lucky Mehendiratta