Happy, ambitious and loving; that's a typical Indian middle class family for you. Yes, we take special pride in finding sasti khushiyaan in our everyday lives. And yes, we are trained from an early age to take life head-on. Little wonder then why we grow up to be wiser and more courageous than our counterparts. 
That's why, being a true blue middle class launda at heart, I decided to pay this humble tribute to our middle class quirks. Check 'em out.
1. Belan ek, upyog anek.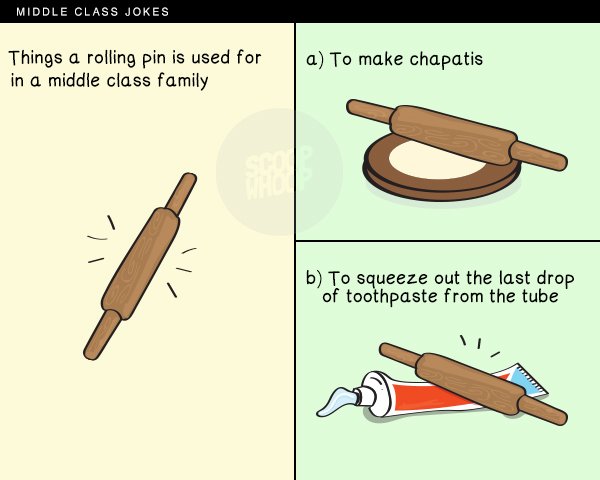 2. Poly-ception.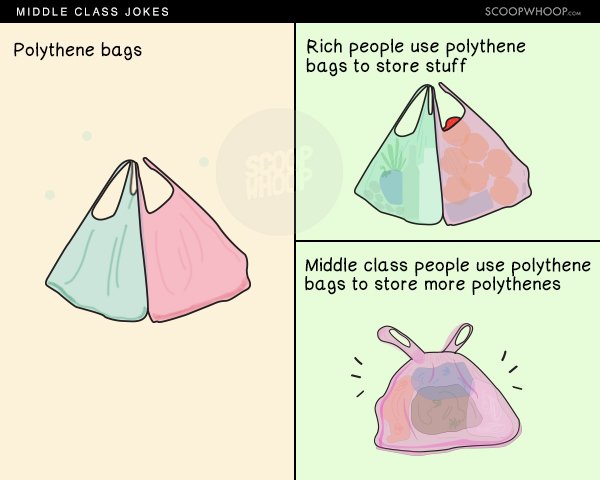 3. Because we still have our doubts regarding gravity.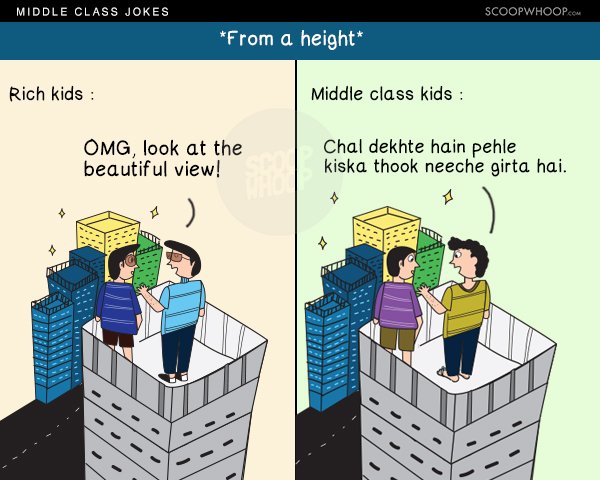 Check Out – Jokes about stoners
4. Tum hi ho mere sapnon ke rajkumar!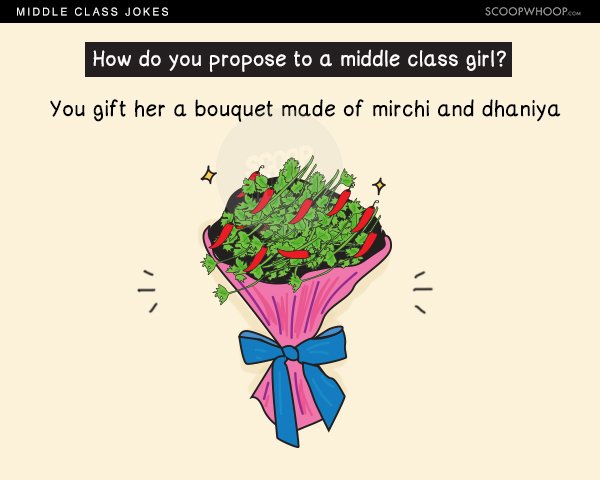 5. Only a guest can unlock the magical dinner set.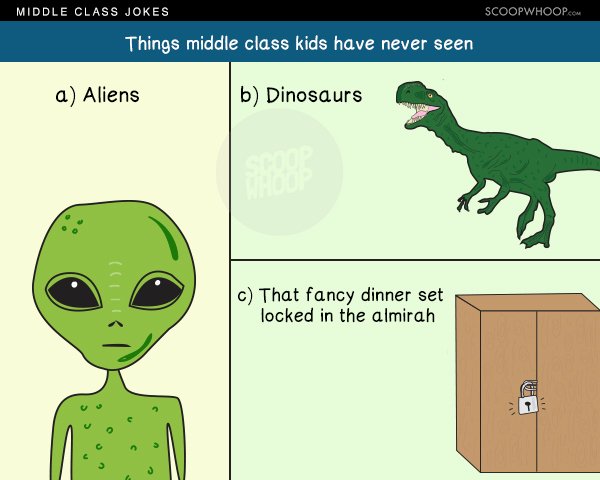 6. Because we love living on the wild side.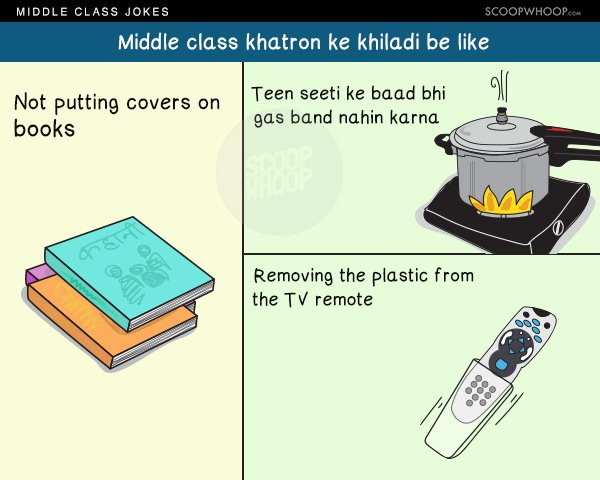 7. Adding insult to injury? More like adding injury to injury.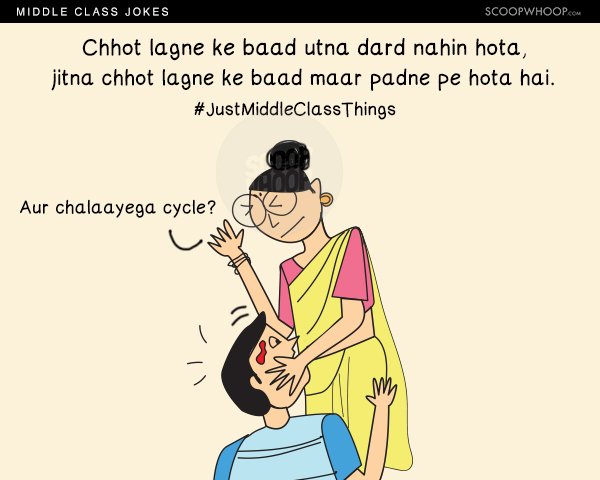 8. Pessimists: The bottle is half empty.
    Optimists: The bottle is half full.
    Middle class: The bottle is fully empty! Yayyyy!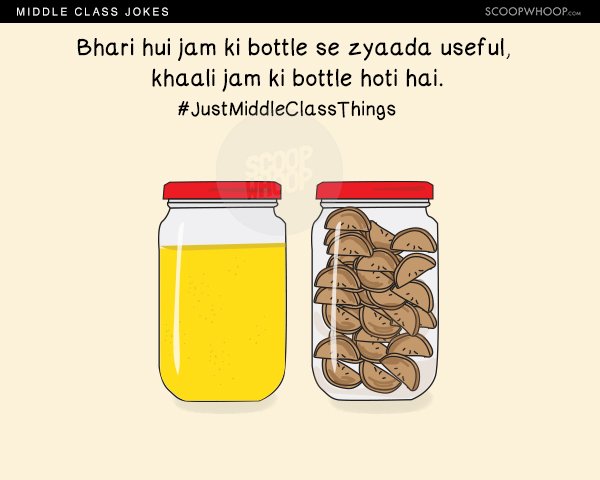 9. Value for money koi humse seekhe.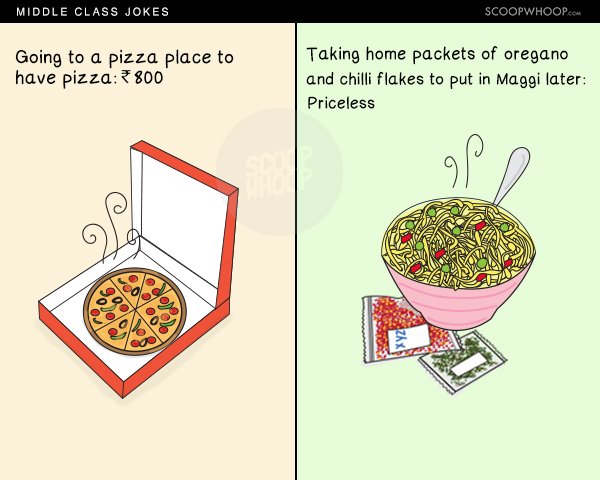 10. ₹3.50 ka paper. ₹350 ki saving.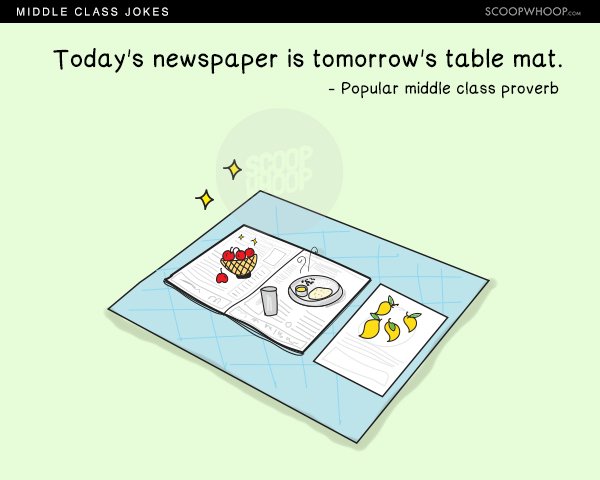 11. Because one-by-two mein ek full se zyaada aata hai.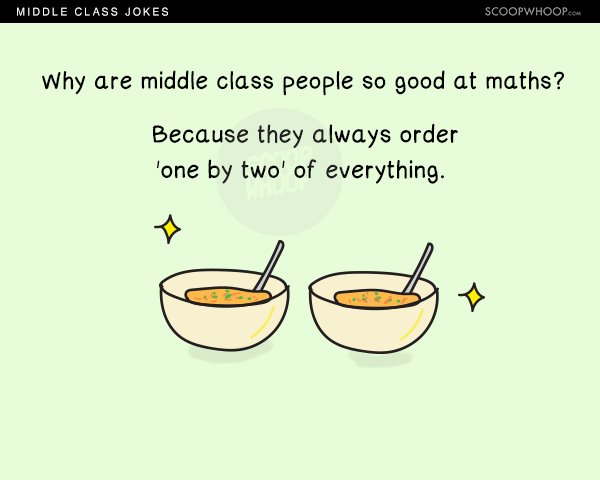 12. *Waits awkwardly for the movie to start*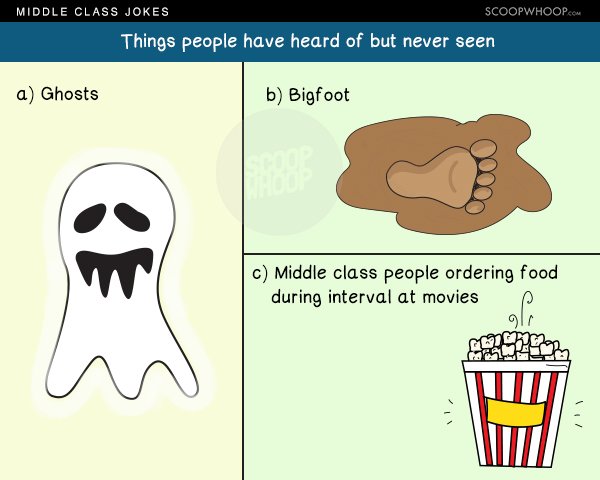 13. Every drop counts.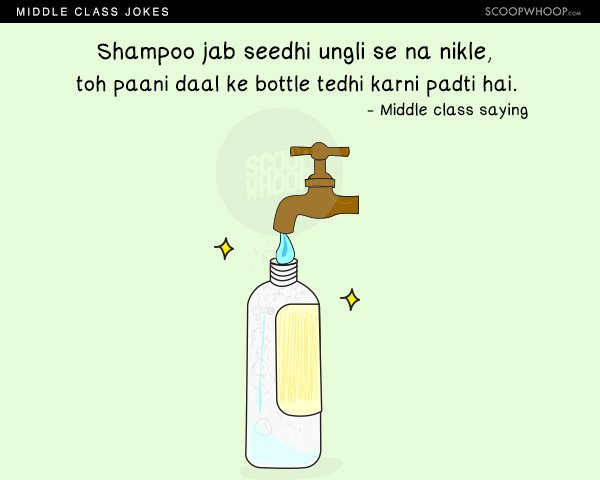 14. Channel change karo, batteries nahin.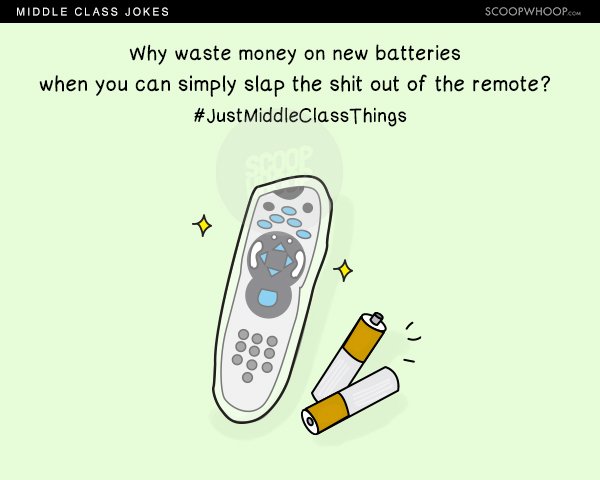 15. Say hello to your little friend!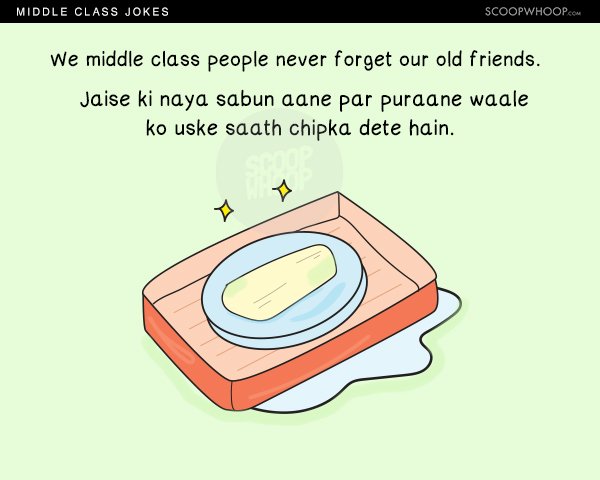 16. We definitely get better gifts. Period.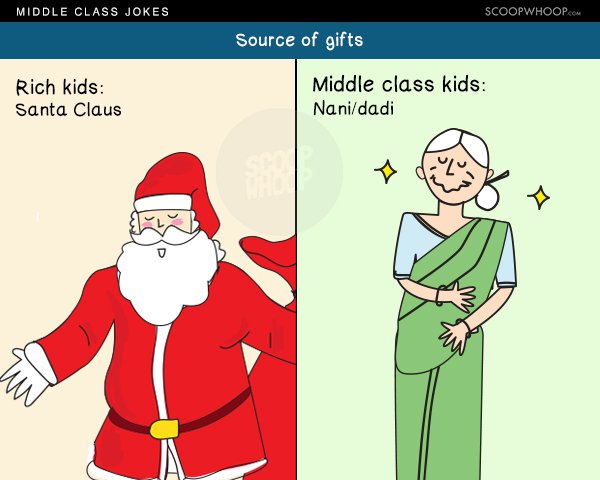 17. If we have ₹500 ka khaana, we make sure we have saunf worth ₹600.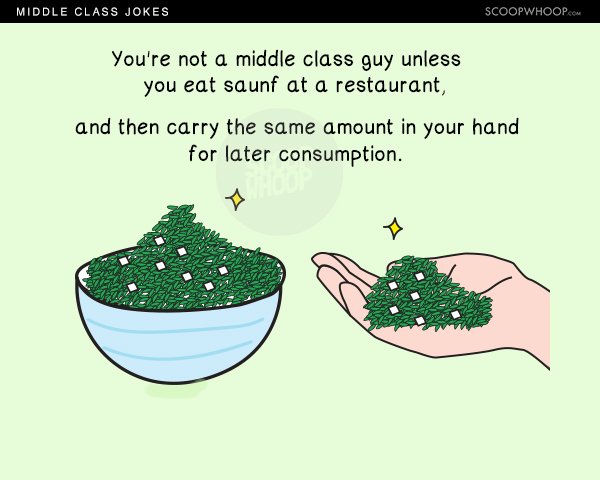 18. It's not the product, but the emotions that count.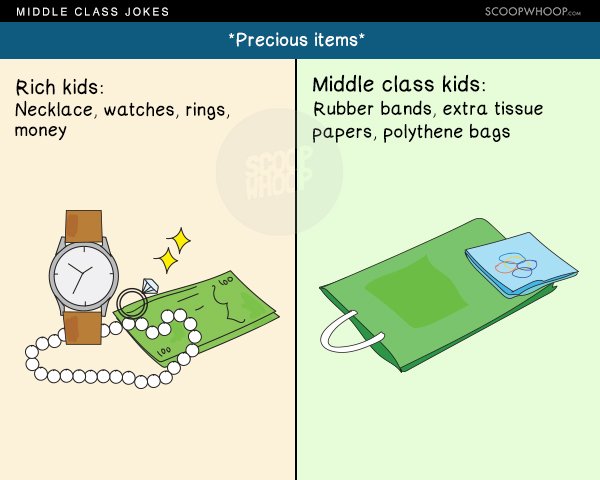 Kya karein, we're like that only. 
Design credit: Rashi Khandelwal