PM Narendra Modi is currently in the US for his official state visit. And he also attended President Joe Biden's state dinner at the White House, which was a rather star-studded event. It was attended by over 380 guests – with people from different fields of work. There were government officials, business leaders, fashion designers, and prominent Indian Americans.
Industrialists Mukesh and Nita Ambani, and Anand Mahindra were invited. The guest list also included corporate executives like Sundar Pichai, Satya Nadella, Indra Nooyi, and Apple CEO Tim Cook.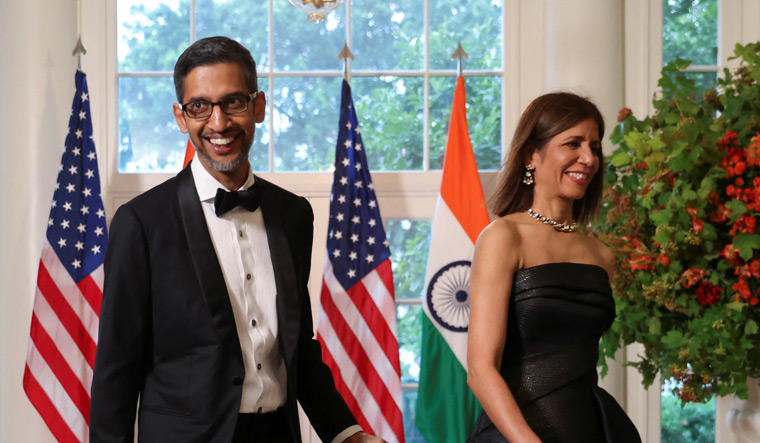 Foreign Minister S Jaishankar, National Security Advisor Ajit Doval, and Foreign Secretary Vinay Mohan Kwatra represented the Indian government at the state dinner. On the other hand, some of the notable American figures were Secretary of State Antony Blinken, US Speaker Nancy Pelosi, and US envoy to India Eric Garcetti.
Some of the celebrities including Billie Jean King and Ralph Lauren also attended the event. Other people from the entertainment and media industry were also present – names like M. Night Shyamalan, Netflix Inc. Chief Content Officer Bela Bajaria, and James Murdoch. And the list goes on.
Finally, the entertainment for the night of the dinner had an interesting list of artists as well. This list included Joshua Bell, a Grammy-award winning American violinist and conductor, Penn Masala, a South Asian acappella group founded by the students of the University of Pennsylvania, and the United States Marine Band Chamber Orchestra.
At the dinner, President Biden and PM Modi, hailed a new era in their countries' relationship.