Malls start seeming drab after a couple of dates for some people and for some even after one. After one has been to the movies, been to India Gate and Old Fort, it seems like one has exhausted the possibilities of fresh venues for a date in Delhi. Or does it? There is so much more that two people could do while out on a date in Delhi.
Here are some of the obvious and some not-so-obvious places for a refreshing date in Delhi :
1. Fio and Magique, Garden of Five Senses
If a walk on the paths meandering through the garden is not a stimulus for your budding romance, what is? Not just the abundant natural beauty, but the food on offer at the restaurants is also an absolute treat!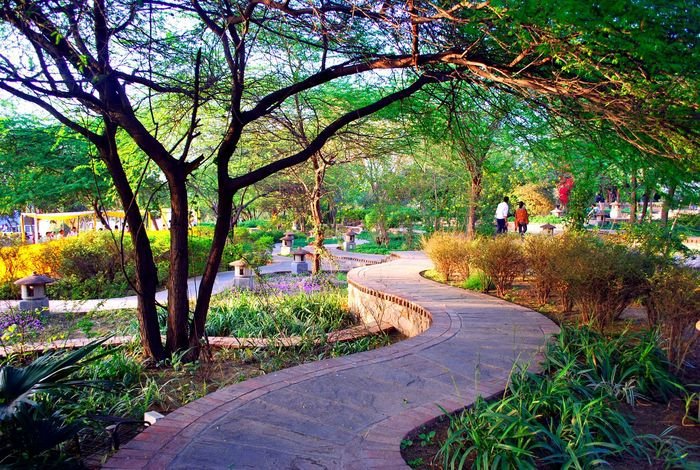 Fio has a date-perfect ambiance.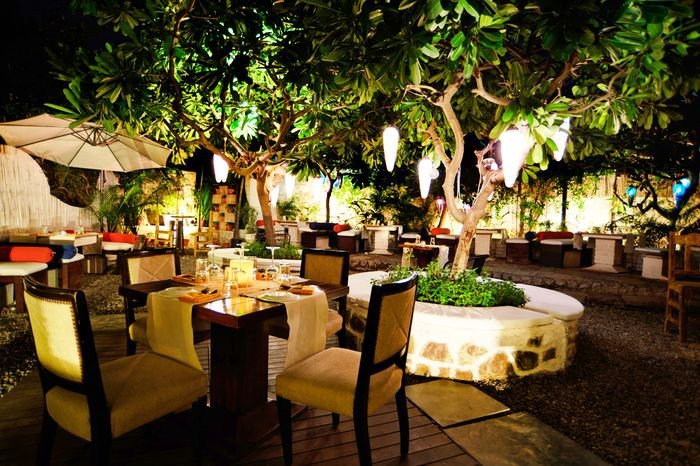 Other restaurants like Magique are also good. A dinner in the candlelit Magique will surely cast a spell on your date.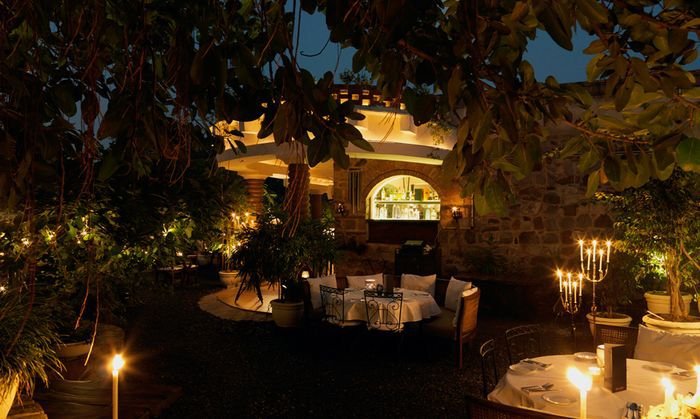 2. A Walk Around Connaught Place
One of the architectural marvels of the city, the place boasts of a multitude of evergreen specialties like the shake from Keventers and Wenger's pastry.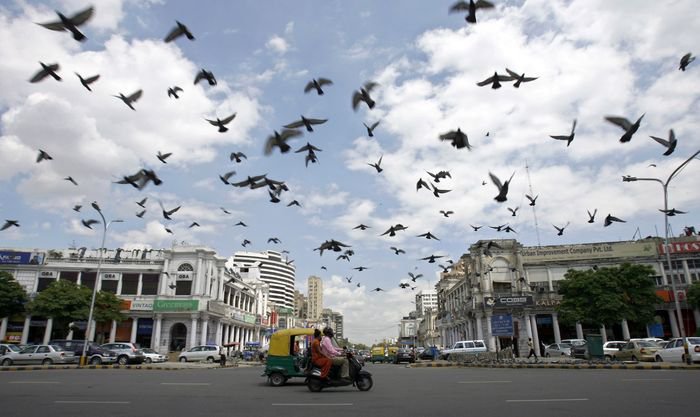 The best part is that one can grab such delicacies and eat on the go. Privacy for your date conversations!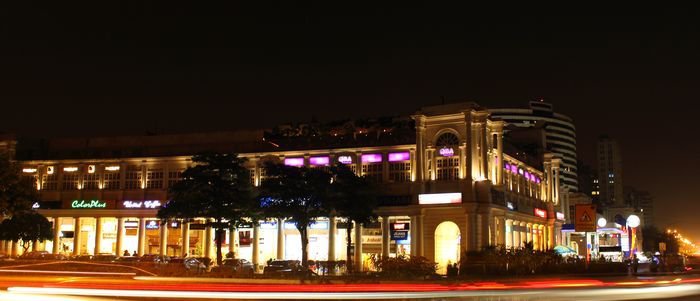 3. Parthsarathy Rocks, JNU
If you are lovers by nature and lovers of nature, this is the spot for you.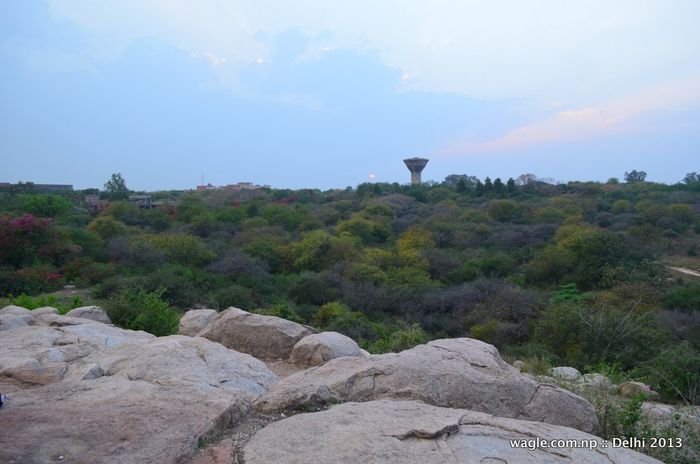 Surrounded by green landscapes, you can enjoy a sunset sitting atop your majestic throne- together!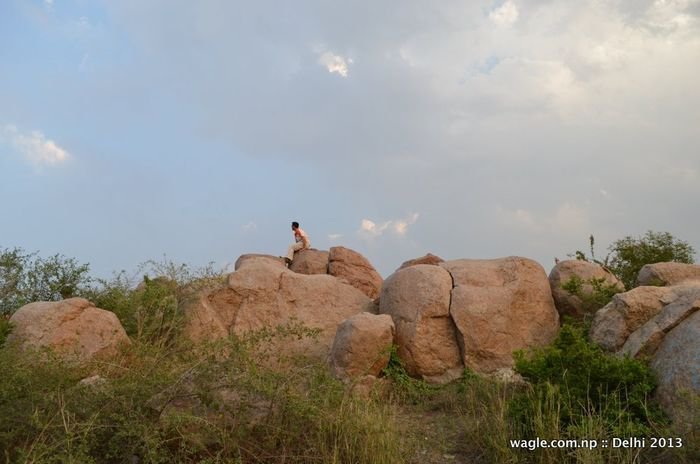 4. The Fort, Deer Park and Boheme: Hauz Khas Village
The rustic charm of the fort at Hauz Khas, with the beautiful backdrop of the lake, makes it the perfect place for a cosy rendezvous with your sweetheart.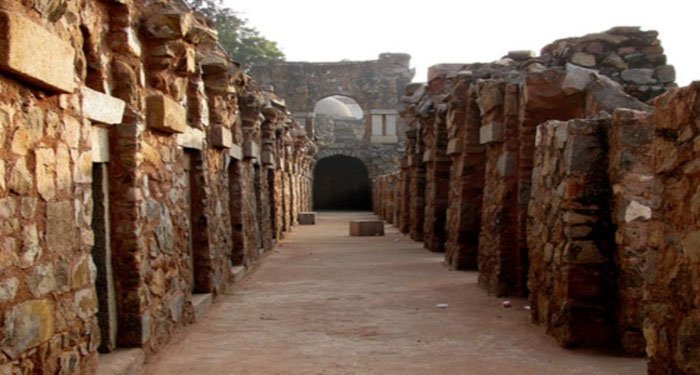 Whether it's the deer and swans, the lush green within the city or the serenity, there's something very romantic about the Deer Park.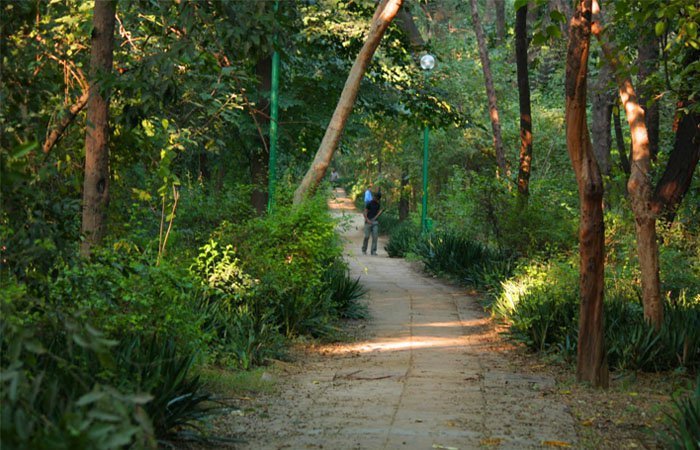 Beautiful rooftop cafes like Amour offer a delectable array of dishes to choose from while you sit and enjoy the view of the lake with your date.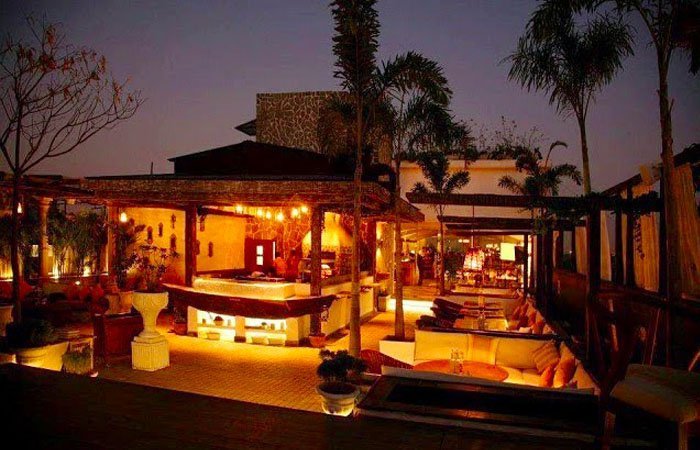 5. Paranthewali Gali, Chandni Chowk
The hustle and bustle of the market is not the stereotypical venue for a date. But if your love is not the conventional kinds, your date shouldn't be either! Exploring the market with your date can be a treat because it has so much to offer in terms of food and monuments.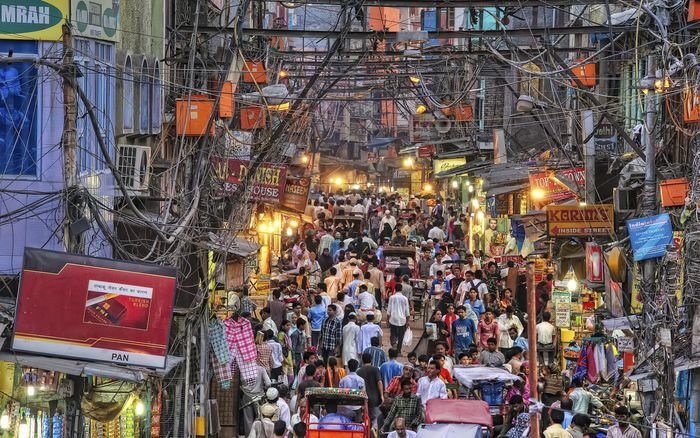 6. Mehrauli Archaeological Park
If either one of you is enthusiastic about Delhi, or history, or Delhi's history, you can definitely not give this place a miss!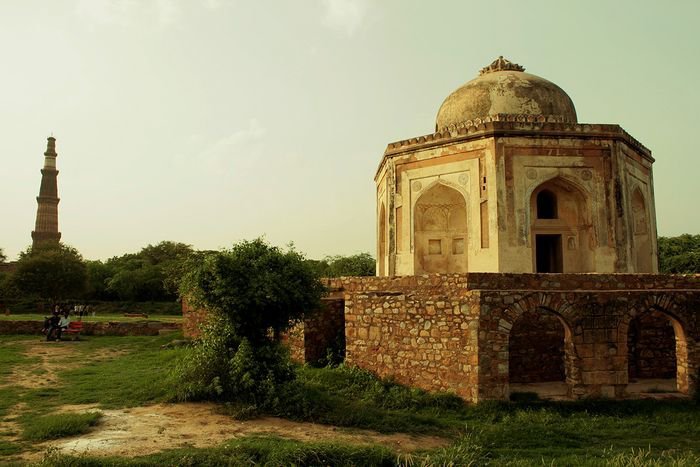 It is the most densely populated area in terms of monuments. A walk through the park as you unravel the stories of history will reveal much to you about your date.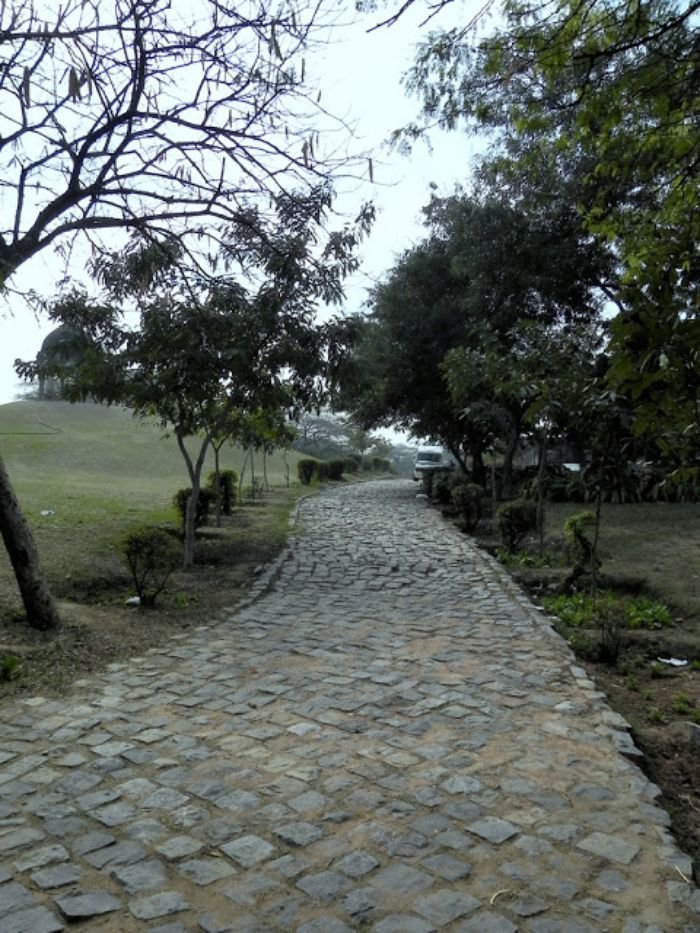 7. Rose Cafe, Saket
Tucked away in the boring and dreary Said-ul-Ajab locality in Saket, this cheerful little cafe with lovely pastel Victorian interiors is just the place for a quiet romantic tête-à-tête .
8. Indian Mountaineering Foundation, Moti Bagh
If you are adventurous souls this is probably the idea of a date for you. The artificial climbing wall at the center is of International standards. Climbing it together will be quite an experience.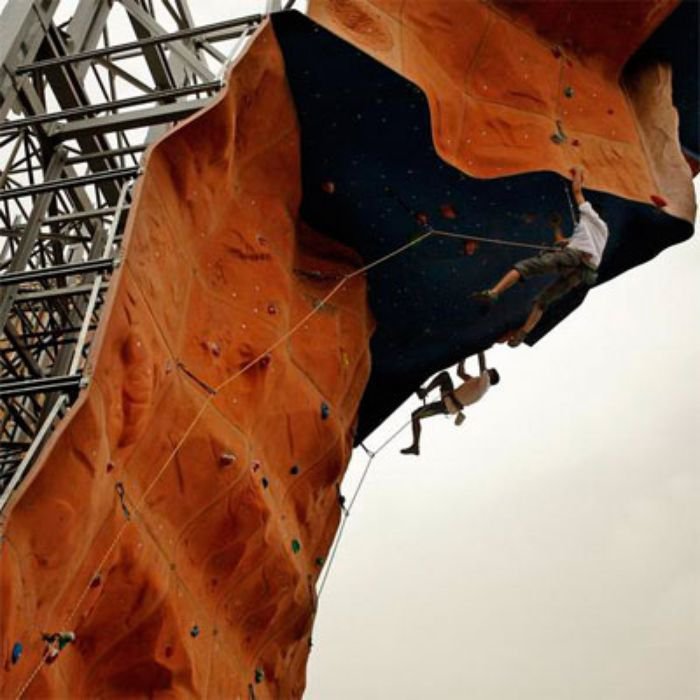 9. Delhi Eye, Kalindi Kunj
Can anything be better than watching the city drive away in a mad rush while you sit next to your loved one? A ride on this wheel will allow you to have the perfect experience on your special date.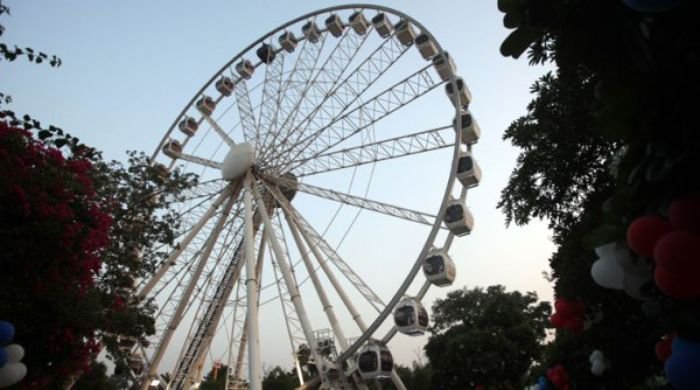 10. Potbelly Rooftop Cafe, Shahpur Jat
Shahpur Jat is swarming with unique and quaint places to enjoy a meal at. The Potbelly rooftop cafe is one such beautiful place where you can enjoy some good food with your date.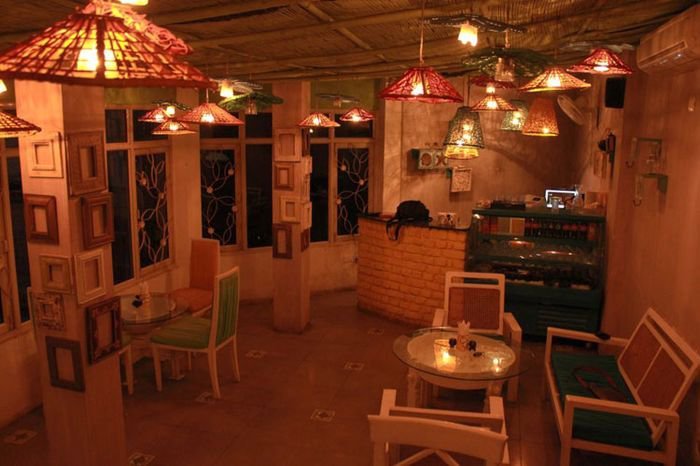 11. The Garden Restaurant, Lodhi Garden
The Garden Restaurant offers beautiful seating amid the green canopy to converse with your date. It is touted as Delhi's best alfresco restaurant.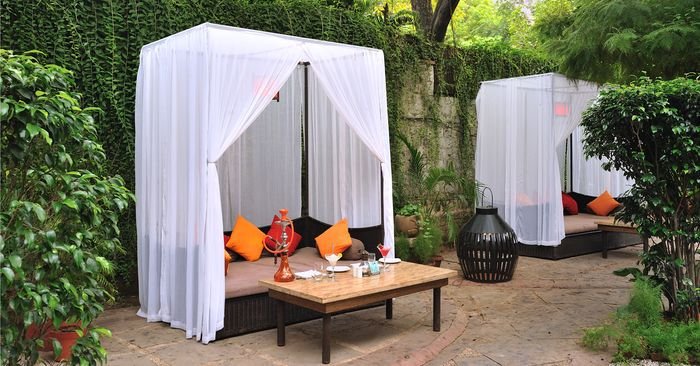 12. Tonino, Mehrauli
The best Italian food in the city and a setting fit for a romantic story is what Tonino in Mehrauli can boast of. Cherie One, Thai High and Shroom are also remarkable places.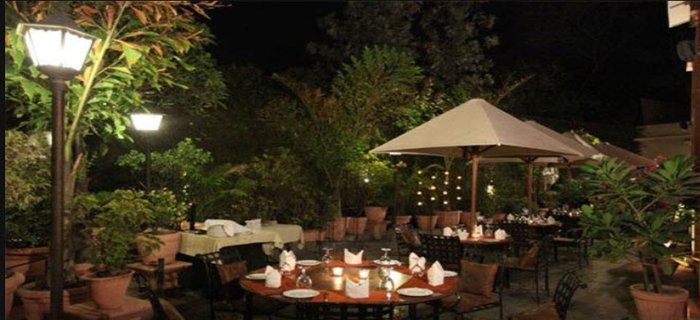 13. SKY Lounge, Connaught Place
A one of its kind lounge set with LED-lit furniture, this is the place for you if you like swanky places. And of course if you enjoy heights.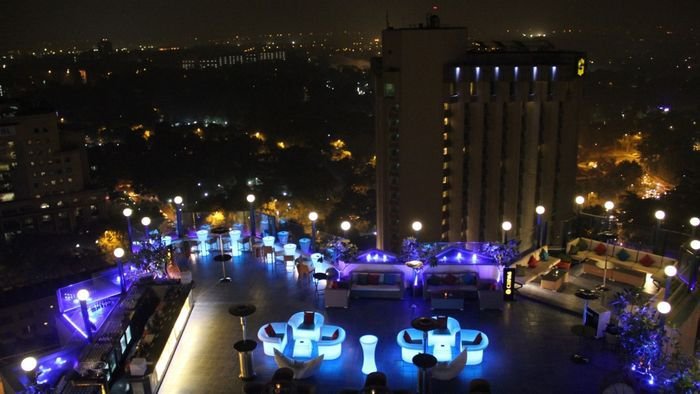 14. Aqua by The Park, Parliament Street
The calm, blue surface of the pool is definitely a great setting for a date. The food on offer is great too!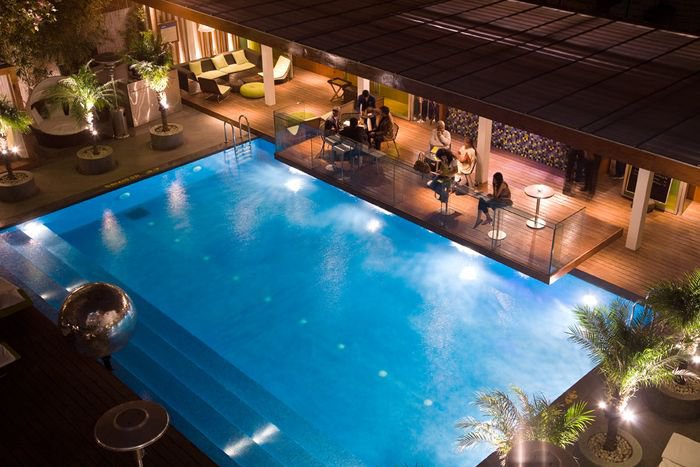 15. Delhi Haat, INA
It is all things Delhi and all things Indian. A stroll through Delhi haat can be quite refreshing for a date. Needless to say, the food stalls shall definitely be a stop.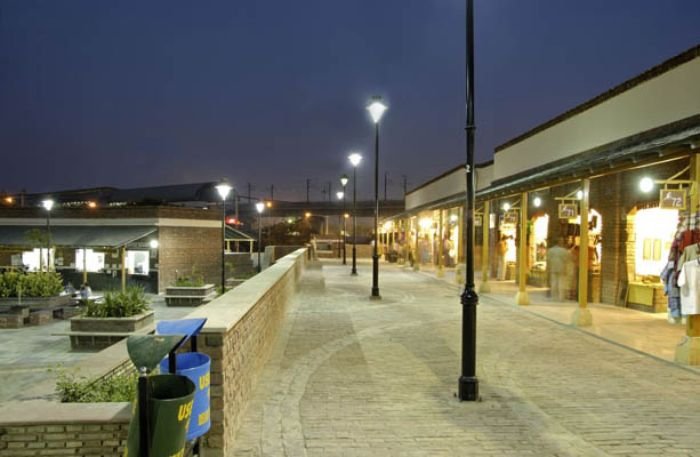 16. Kamani Auditorium, Copernicus Marg
Watching an invigorating play and discussing it, dissecting it for hours later can be amazing for a date. So much more refreshing than watching a movie!
17. Indian Habitat Centre, Lodhi Road
If you or your date blabber in art, you should definitely go out to IHC for a date. The various exhibitions will allow the art aficionado to show this world to the other. And if you both are enthusiasts, nothing like it! You can find several eating joints to carry on your discussions at.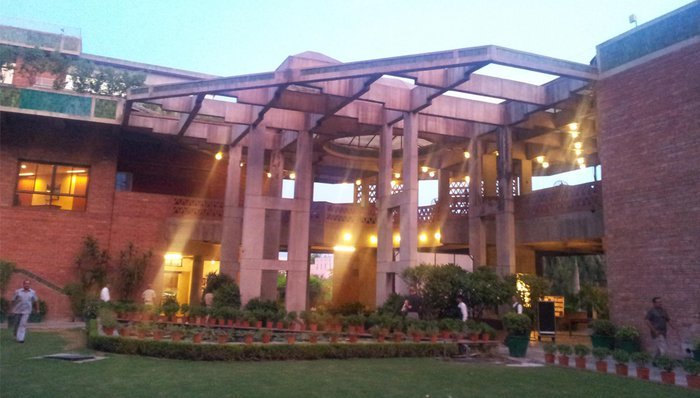 18. Ridge Road, North Campus
A walk or drive on this deserted road is definitely romantic. Where else can one find such a quiet spot in Delhi?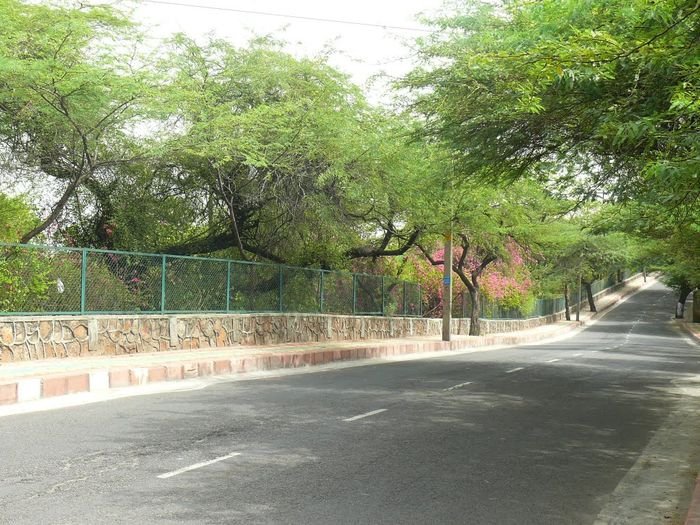 The area also has several monuments like the Mutiny Memorial and the Baoli near Pir Ghaib, which can be explored.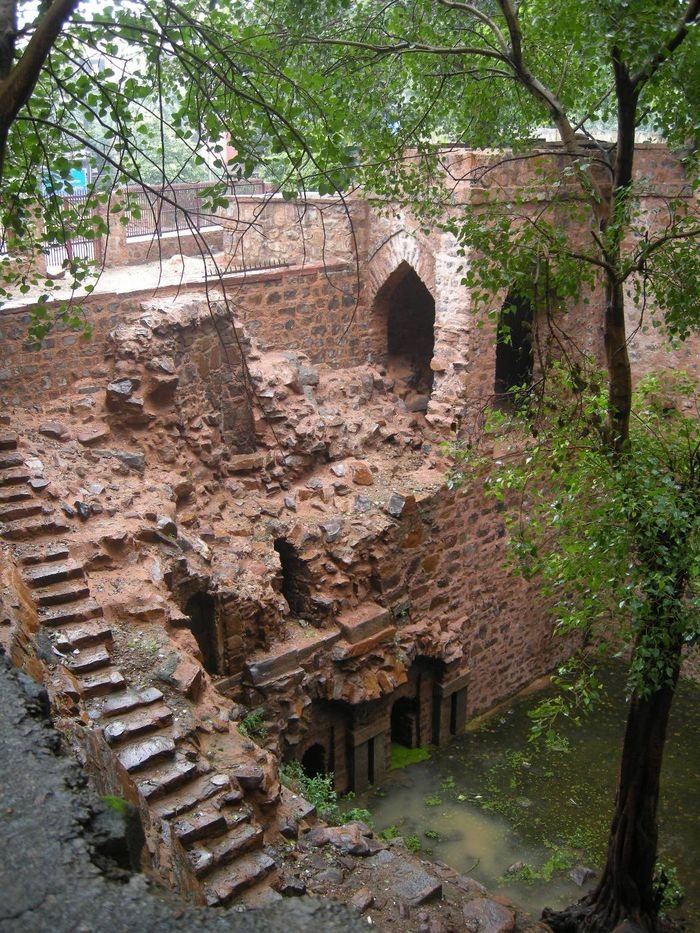 19. Ice Lounge, Saket
There is no ice hotel in India. So what? The freezing temperatures at this beautiful ice lounge can warm the hearts of lovers on a date.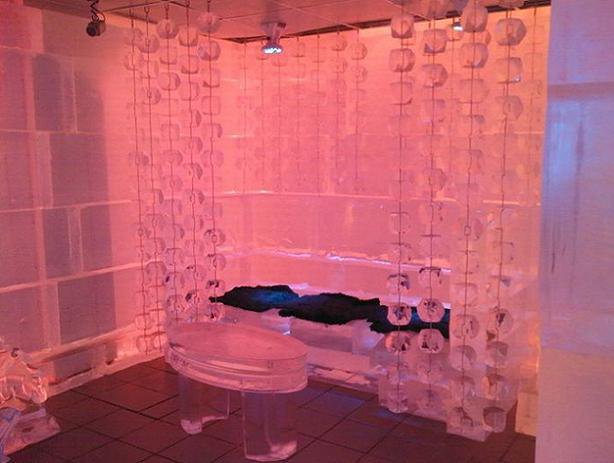 20. Shootout Zone, Chattarpur
If you're the badass, fun-loving kinds, you should head out to paintball. The thrill of the game will make it an awesome date!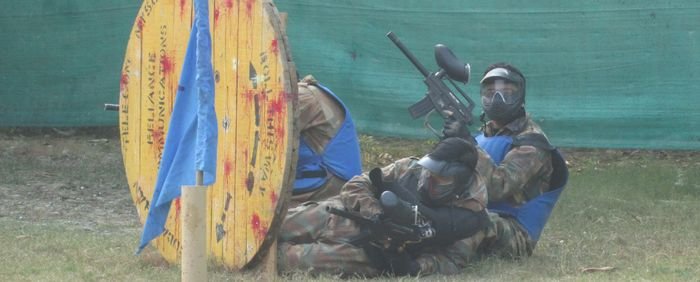 21. Summer House Cafe, Aurobindo Place
The Aurobindo complex is brimming with places you can meet your date at. Summer House is one such place. It is not just beautiful but also happening with a line up of live music and performances.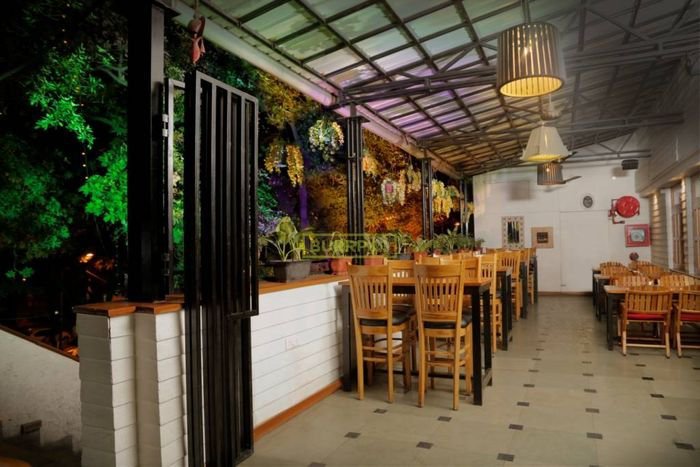 22. Cafe Lota, Pragati Maidan
After exploring Pragati Maidan, Crafts Museum and Old fort, you and your date should land up at this absolute delightful cafe. The food will accompany your conversations gracefully.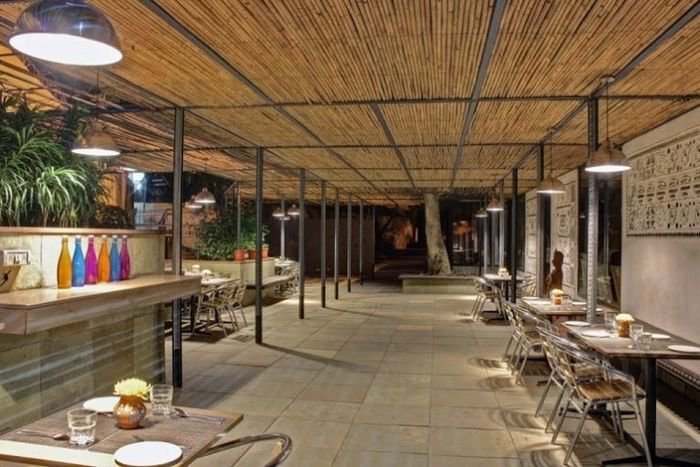 23. Farzi Cafe, Cyber Hub
Cyber Hub, Gurgaon, has a lot to offer in terms of happening places. Farzi cafe is one of them. The classy interiors are a sure-shot way of charming your date on a night-out.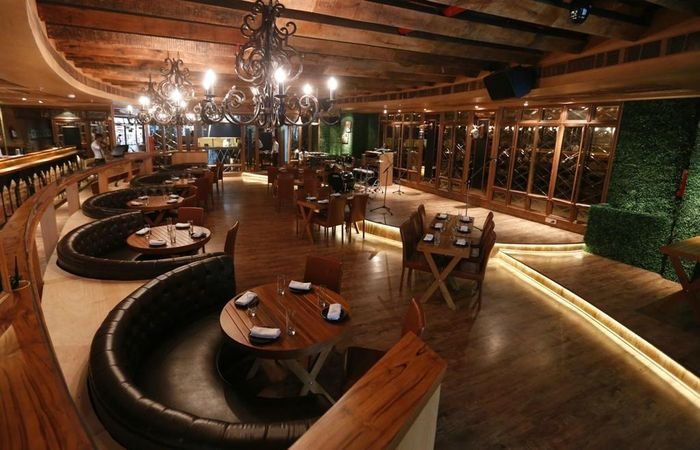 24. Blue Frog, Mehrauli
If you want music to be a feature of your date, this is the place for you! The decor is urban and colorful, which will add to the glam-quotient of your date.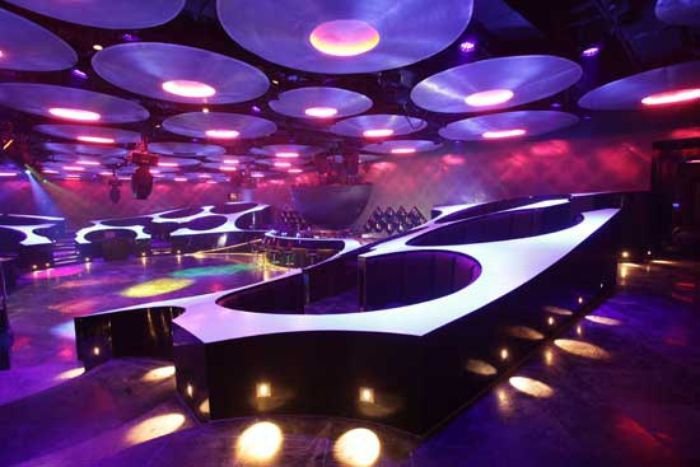 25. Tom Uncle's Maggi, North Campus
A walk around the campus will throw up enough places to eat at for a date for days at end. From Tom Uncle's maggi to Rico's burgers, there is amazing variety available here to suit all. Sitting on the roadside, digging into a smoldering plate of Maggi is sure to shoot up flames on your date.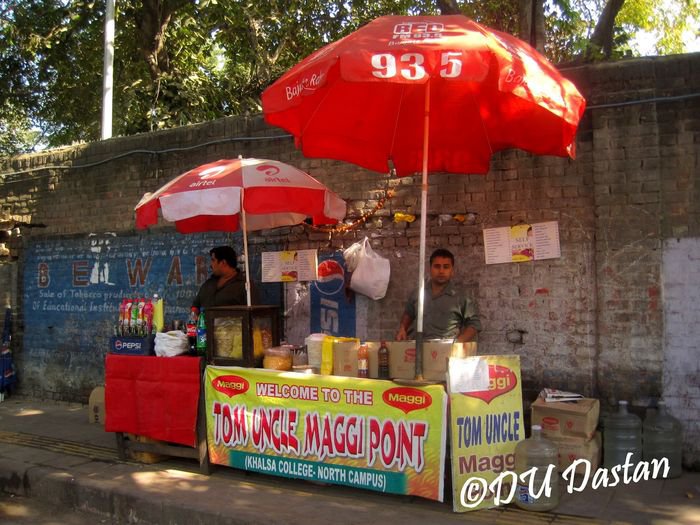 26. Satya Niketan
Satya is South Campus's answer to North Campus's teeming food joints. From Keventers; Maggi to burgers at Dude food, even Satya has a lot to offer for your date.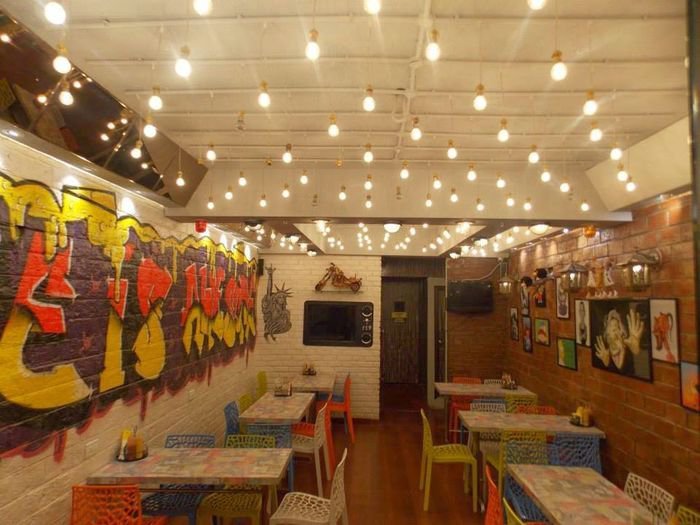 27. Nehru Planetarium
Love makes stargazers out of people. Whether it has made you one or not, head to the planetarium and let the mysteries of the universe work its magic upon you and your date.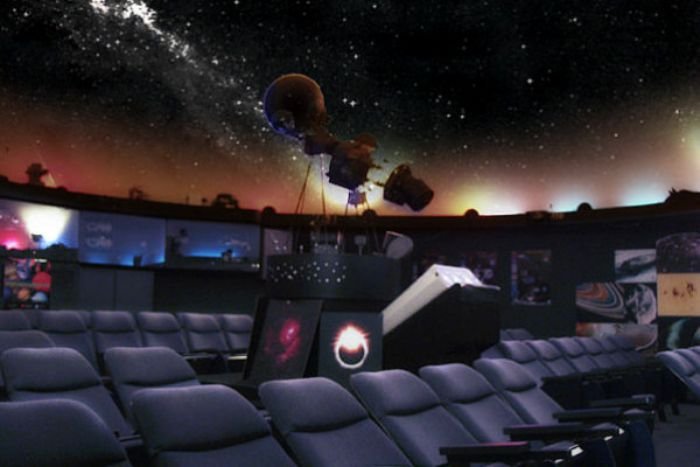 If a long drive is on the cards, these are places definitely worth checking out :
28. Skydiving at Mahendragarh, Narnaul
So this is a date that will need more investment than just time. But you have the means, drive down 50kms to the only aero center in India and experience air sports with your date. Love in the air.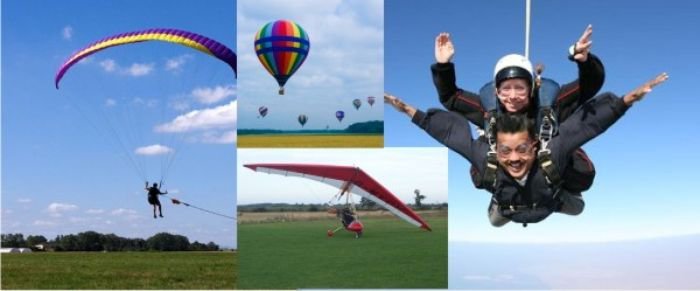 29. Pataudi Palace
A slice of royalty for your date? Head to the Pataudi Palace, a 60 km drive from Delhi. Once you have taken a tour with your date, and enjoyed the food, you will understand it's totally worth it.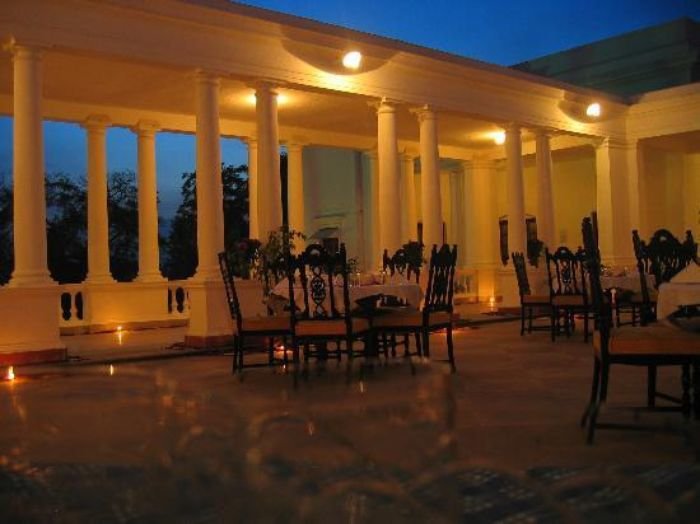 30. Murthal
A long drive on the Delhi-Chandigarh Highway will bring you to this beautiful, mysterious place. The history of this place and the monuments are not well-known which will appeal to you and your date if you are explorers.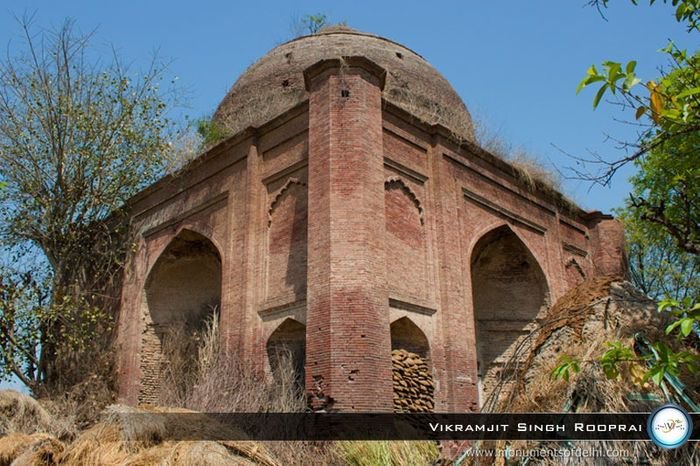 If not, just treat yourself to the delicious paranthe ladled with white butter and wash it down with tea for that perfect long-drive date.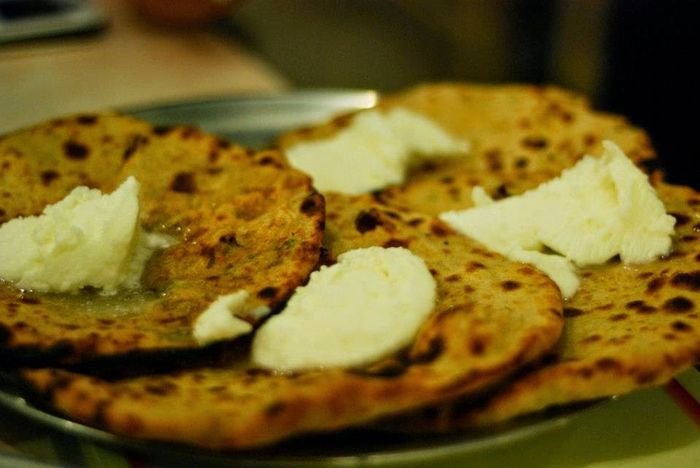 At the end of the day, no matter what the place, the person you share it with is going to make it beautiful.