When it comes to portraying "gandi baat" in not-so-ganda ways, nobody does it better than Bollywood. From cute to over-the-top to simply bizzare, there's no stone filmmakers have left unturned to imply sexy times. Those were the days when all people did in the Censor Board was swat flies or play whatever it was they played before Angry Birds.
Here are 17 totally super crazy ways in which Bollywood depicted sex.
1. Steaming up the screen with 'Flower-Play'
Just when you expect lips to meet and sparks to fly, douchebag flowers take over.
The long story was cut short with super-fast blooming mutant blossoms.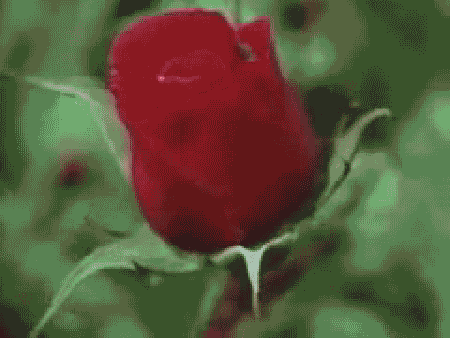 And sometimes, the flower gets lucky with the heroine.
And if you haven't had enough, there was even an entire army of flowers to keep matters private.
2. The story between the eyes and lips
Here's a fantastic and interactive way to depict lovemaking. Show the audience first base and have them imagine the rest.
3. Twirling, Touchy Toes
Everyone knows love begins with the eyes. Bollywood has proved that it ends with the feet. Foot Soldiers of a different kind perhaps?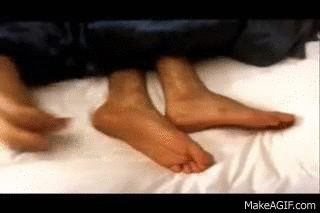 4. Cut to the morning after
Waking up after a good night's sleep. Or maybe not. (Wink! Wink!) This is an especially clever trick Bollywood has adopted. After all, the scandal that follows is more fulfilling, no?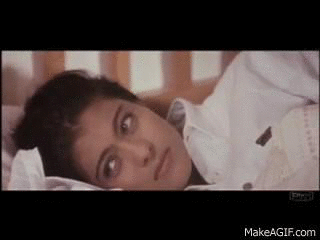 5. Fireplace/Bonfire
Nothing shows the carnal fire between two lovers like…actual fire. Don't try this at home.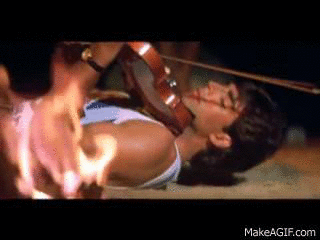 Can't feel the heat? Here's some more fire.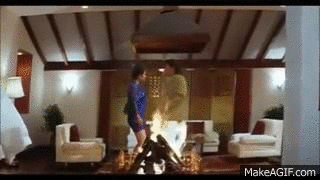 6. Behind Trees
We're Indians. We're traditional. We're conservative. So, when we do the nasty, we do it behind trees. And we don't answer questions about it.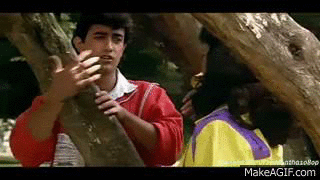 7. Umbrella
Maybe it's all friendship under Rihanna's umbrella but we can't be too sure when it comes to Bollywood, can we?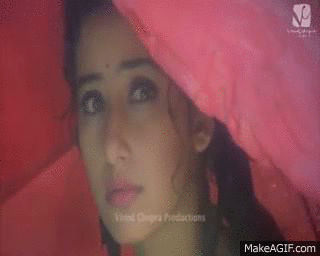 8. Rain Dance
Wet clothes, squirming facial expressions, suggestive lyrics but sex? What that is?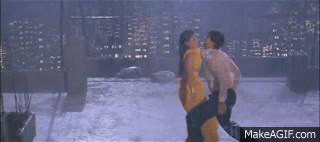 9. Tight Hand Holding
So here's a technique you're not going to find in the Kama Sutra. It's called "Handy Crush". You're welcome.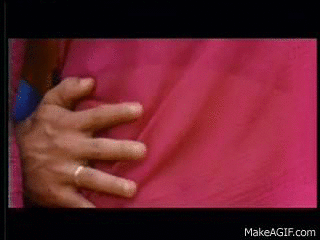 10. Places with a lot of hay
Here's a life lesson from Bollywood: Make hay when the sun sets! A moment of silence for the poor horses in the stable.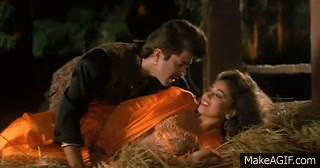 11. Removing jewellery in slow motion
Clothes and jewellery are similar because you 'wear' both. So, when you can't show clothes coming off, show jewellery coming off.
12. Loosening blouse strings
It's like a teaser of a teaser trailer. But hey, something's better than nothing.
13. Hearts and hearts and hearts
So these big red hearts are flashed in your face. And by the time you recover from the tackiness, you forget that the lead pair was about to get it on.
14. Messy beds
Messed up beds convey the action it saw the night before. Now you know the reason why you were always asked to make your bed.
15. Bird is the word
Showing any other animal doing it would prove to be just as indecent. And hence birds. Who says Bollywood isn't intelligent?
16. Wearing his shirt
So, he takes off his shirt for her. And she needs one because she wasn't wearing one. Bravo Bollywood!
17. Glass of milk
Always remember to drink your milk. It makes you grow big and strong.
It's about time we stop hiding behind all this cryptic imagery and boldly celebrate fun, safe sex a la Ranveer's Do the Rex.
In the mood for love? Set the stage for romance with some super cool products from Durex right here.
This article is sponsored by Durex .