For some cricketers, the drama follows them wherever they place their feet. One such cricketer is none other than Gautam Gambhir. The Arjuna Award winner has always been in the news. While 30% stems from his contribution to the game, the remainder talks about his aggression on the field.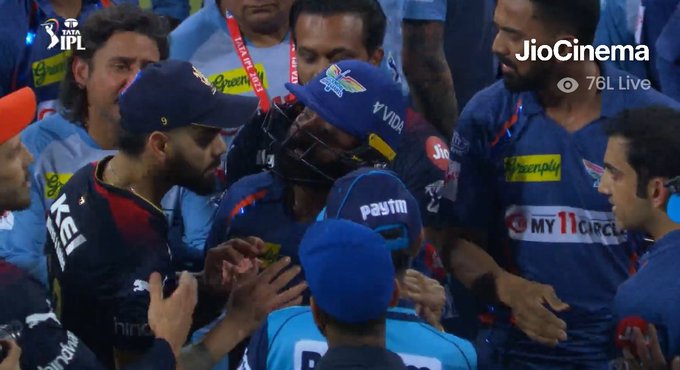 Last night, the 41-year-old cricketer entered into an ugly spat with Virat Kohli that resulted in both of them being fined by the IPL – a 100 per cent fine of their match fee for breaching the IPL Code of Conduct. This isn't the first time Gautam Gambhir got angry on the field. There have been numerous instances.
Here are seven times when Gautam Gambhir lost his cool in the ballpark.
1. When Gautam Gambhir and Virat Kohli hurled abuses at each other during IPL 2013.
Kohli and Gambhir share a long history. Back in the sixth edition of IPL, Gautam Gambhir dismissed Kohli and had gone to the KKR huddle. Kohli walked to the huddle and said something and Gambhir got furious. They hurled abuses and at one point, even charged at each other. It took Rajat Bhatia to come in between these two men and calm them down.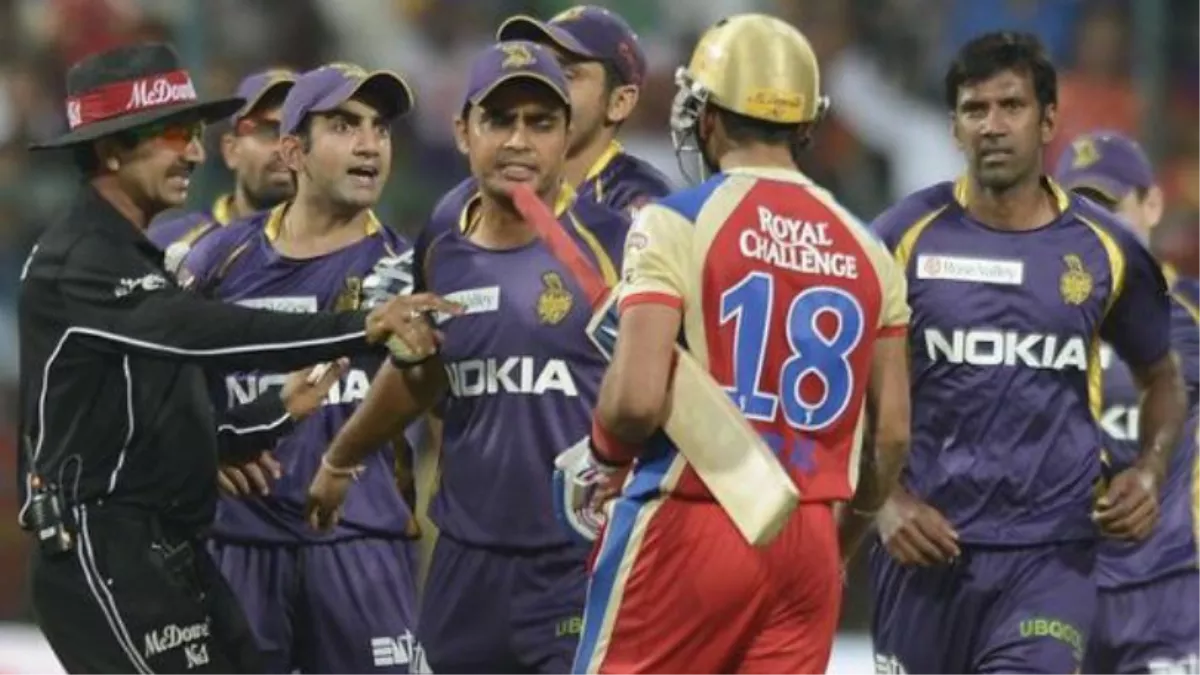 2. How can we miss the Gautam Gambhir and Shahid Afridi fiasco?
India – Pakistan matches are always a nailbiting affair and Gautam Gambhir added even more spice to it. During Pakistan's tour of India in 2007, Shahid Afridi bowled and Gambhir hit a four. In the next ball, Gambhir got one run and both of the players collided on the pitch. A heated argument ensued and the referee fined both the players a percentage of their match fees. Later, Gambhir was found guilty of inappropriate and deliberate physical contact.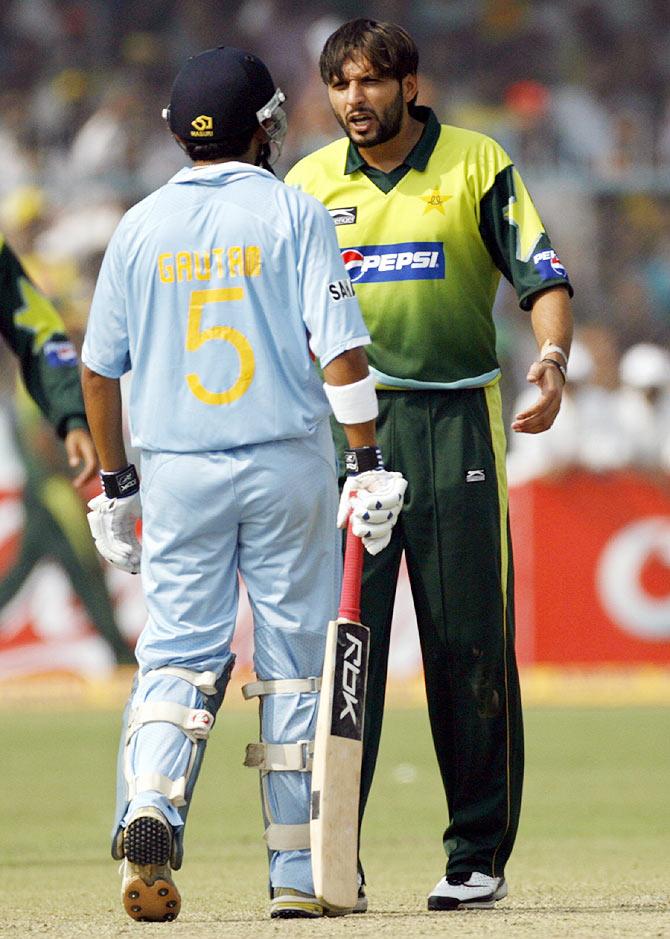 3. When Gautam Gambhir asked the crowd to shut up.
During IPL 2023, LSG beat RCB in the last ball. But that wasn't the talk of the town. What became news is Gautam Gambhir putting his fingers to his lips, gesturing RCB's fans to quiet down.
4. Things would have gotten ugly if umpires did not intervene between Gambir and Kamran Akmal.
During the Asia Cup, Gambhir missed a delivery from Saeed Ajmal. Kamran Akmal went to the umpire to claim an out but the umpire turned it down. Gambhir walked up to Akmal during the drinks break and confronted him. Both the players locked horns and things would have gotten ugly if MS Dhoni and on-field umpires had not intervened.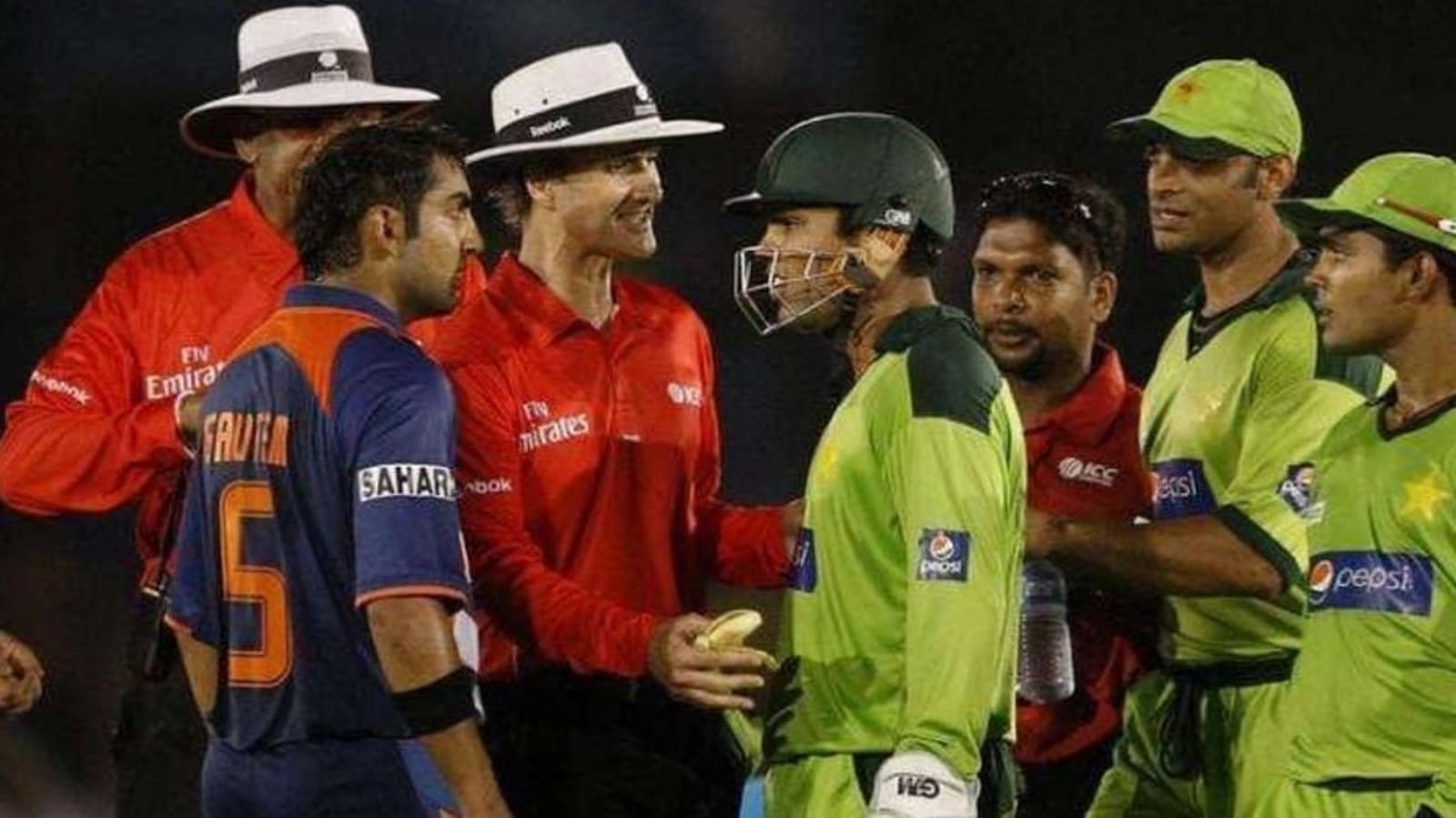 5. The fight between Gautam Gambhir and Manoj Tiwary.
Apparently, Manoj Tiwary came to bat without a helmet during a Ranji Trophy match between Delhi and Bengal. He asked for a helmet but Delhi players thought it was a tactic to buy some time. Gambhir asked him to meet him in the evening. Tiwary told him to settle it now rather than wait for the evening. The umpire tried to douse the flames but Gambhir pushed the umpire away.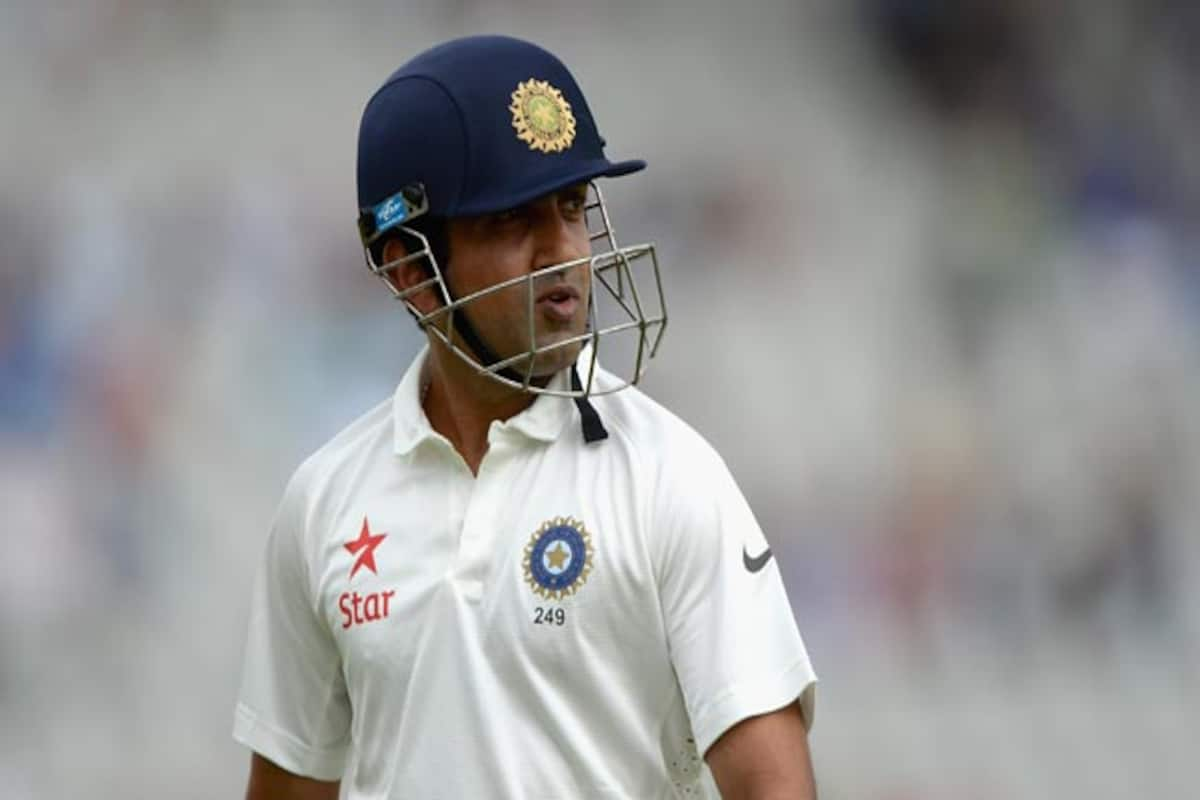 6. When ICC banned Gambhir.
The International Cricket Council (ICC) banned Gautam Gambir from a 2008 Sydney Test match after he had elbowed Shane Watson while taking a run. That's not all. He also got into a verbal argument with Watson. Following these earlier clashes, Watson also went overboard with his sledging. That was the last straw for Gambhir and he decided to take matters into his own hands.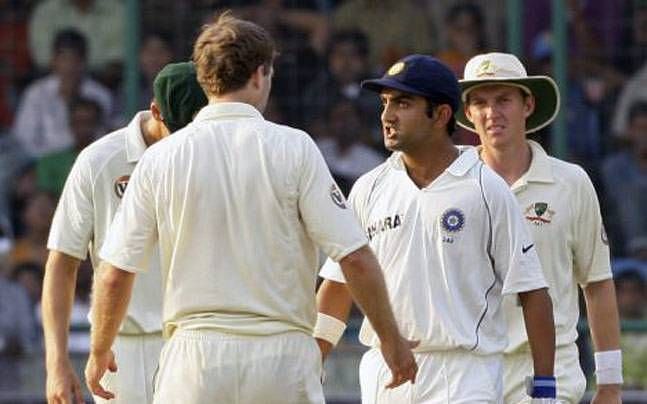 7. When Gambhir wasn't happy with an umpire's decision.
When Gambhir was playing for KKR in 2013, he got into an argument with umpire Siddharth Kaul during a match against RCB. Kaul gave a no-ball and Gambhir wasn't happy with the decision. The tiff got so heated that the left-handed batsman was fined for his behaviour.
Maybe Gautam Gambhir needs to stop taking his name so seriously.
Also Read: Virat Kohli vs Gautam Gambhir Was A Peak Delhi Boys Moment From IPL 2023. Twitter Agrees