Cricketer Rinku Singh, who represents the Kolkata Knight Riders in the IPL, became an overnight star after his team recently won the match against the Gujarat Titans. 6,6,6,6,6 and bam! Remember? Singh smashed five sixes in a row and naturally, KKR's co-owner, superstar Shah Rukh Khan was beaming with pride.
Also Read- IPL 2023: KKR's Rinku Singh Hits Five Sixes In A Row, Twitter Is All Praises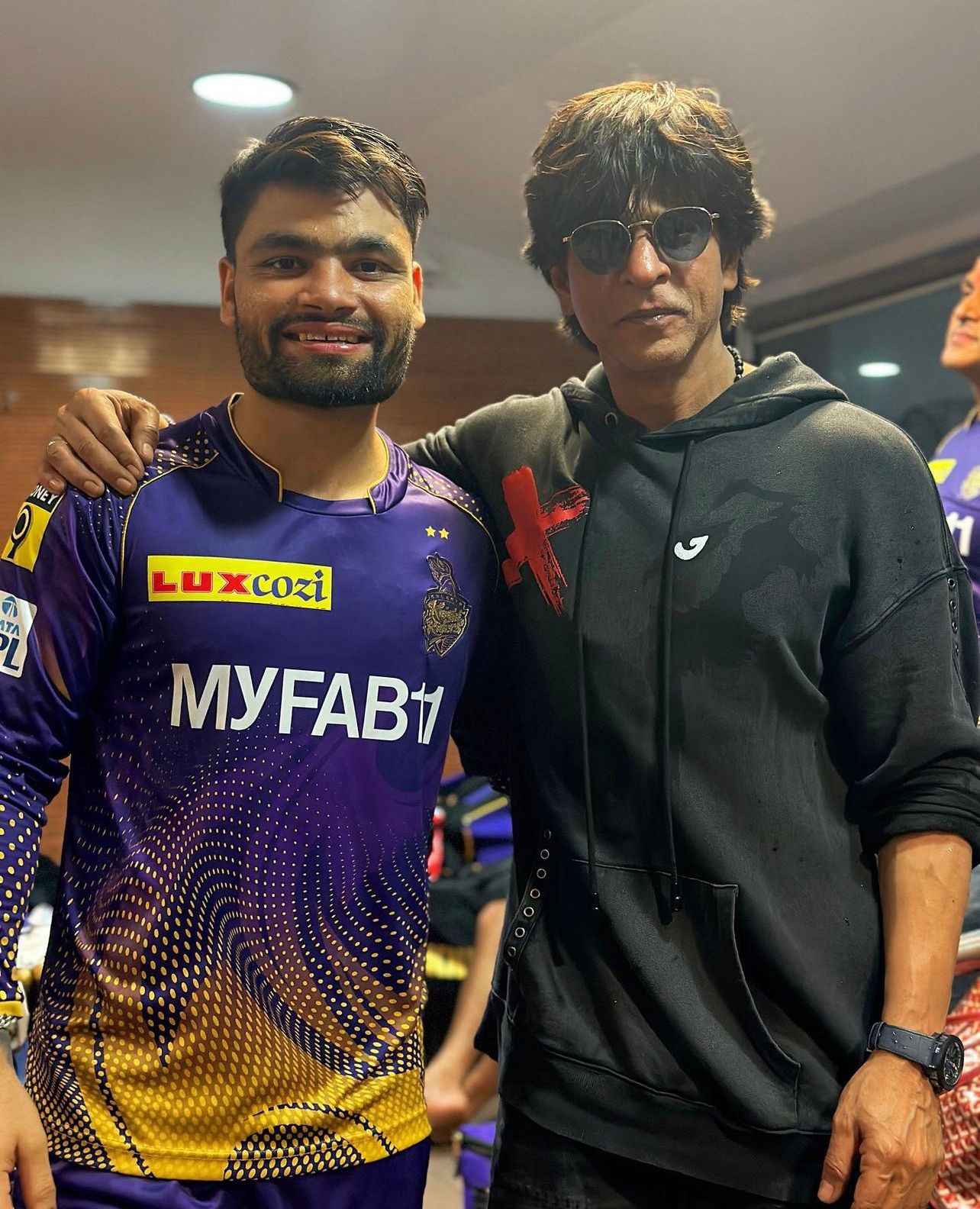 Shah Rukh Khan was so impressed with Rinku Singh that he had dialled a phone call to him after the big win. SRK apparently promised Singh that the superstar would dance at his wedding.
A video of Rinku Singh revealing the details about his phone conversation with SRK is going viral on Twitter. In the clip posted by Shah Rukh Khan Warriors Fan Club (@TeamSRKWarriors), a cricket presenter can be seen asking KKR star about SRK's reaction to his performance.
"Shah Rukh Khan ne aapse kya bola?" Referring to the Pathaan meme, the presenter adds, "Wo Pathaan waala meme bada acha laga tha mujhe."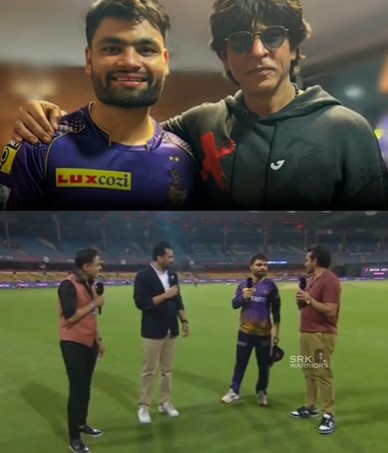 To which, Rinku Singh replies, "Sir ka phone aaya tha uske baad…Shaadi ko lekar bol rahe the woh." Singh, who is visibly shy during the moment, further says, "Ye keh rahe the ki log mujhe bulaate hain apni shaadi mein magar mein jaata nahin hoon. Main teri shaadi mein aaunga naachne."
Watch the video here:
Here's how Twitterati are reacting to it:
Shah Rukh Khan had earlier shared a meme of his recently-released film Pathaan to praise Rinku Singh's outstanding performance on the field. SRK had edited a poster of his movie and put Singh's face over his own. "Jhoome jo Rinku," the superstar had tweeted back then.
And that is Shah Rukh Khan channelling his witty humour, ladies & gentlemen.