If you look at the Bollywood music scene now, it is filled with lousy remixes of classic songs. Add some rap verses, add some overused techno beats, and maybe a few lines from the original song, and voila! you have a brand new track. This formula holds true for most franchise-based films – the first movie will have great songs and then it's a downhill journey after that. There are exceptions, per usual. And one such example is the music album of the Once Upon A Time In Mumbaai franchise.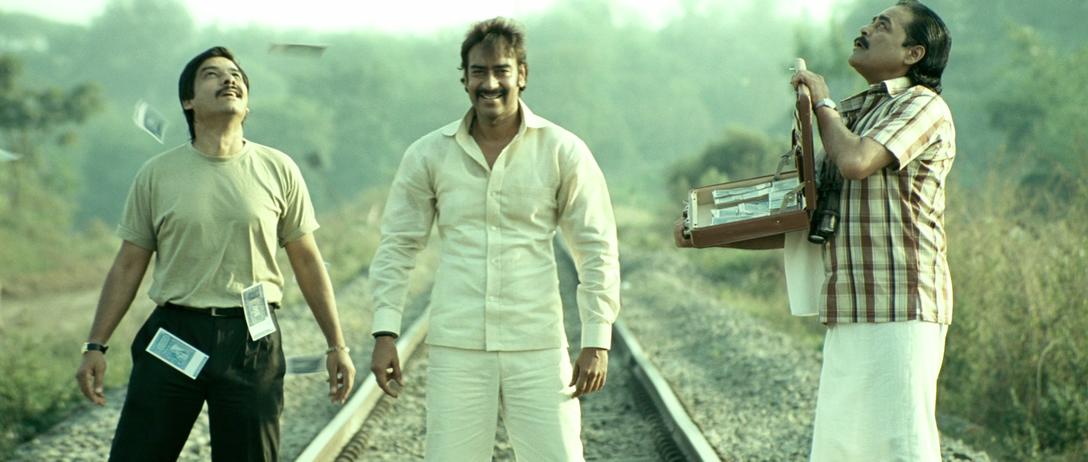 Released in 2010, Once Upon A Time in Mumbaai had a spectacular cast of extremely talented actors and an even more spectacular music album. Pritam weaved his magic with his skills and the lyrics were penned by Irshad Kamil, Neelesh Misra, and Amitabh Bhattacharya. Adding to these maestros, you had Rahat Fateh Ali Khan, Mohit Chauhan, KK, Sunidhi Chauhan, and others lending their voices to the album. And how can we forget the qawwali that made the album stand out from the rest?
Once Upon A Time in Mumbaai had songs that captured the various range of human emotions. Tum Jo Aaye Zindagi Mein will take you back to that mushy and giddy feeling you get when you fall head over heels in love with someone. The song was sung by Rahat Fateh Ali Khan and Tulsi Kumar, while Irshad Kamil penned the song.
In a similar vein, there is I Am In Love. This one, written by Neelesh Misra and sung by Karthik, perfectly captures the feeling of being in love and being loved.
While we talk about love, how can we miss out on Pee Loon which conveys the sexual tension that looms in the air when you are consumed by passion?
And then there's the classic Bollywood-esque Parda song which always manages to get you on your toes. The song is a medley containing samples from Bollywood songs of the 70s which makes the song a good tribute to this period film.
When the first part gives you such good music, naturally you expect more from the second film of the franchise. And safe to say, we weren't disappointed! Three years later, Once Upon A Time in Mumbaai Dobaara! released and even though it didn't have as many songs as the previous album, it is the quality that matters. Composed by Pritam and Anupam Amod, the album was remarkable.
While Once Upon A Time in Mumbaai Dobaara! did have a remake of a classic Anand Bakshi song – Tayyab Ali (Amar Akbar Anthony, 1977), it managed to give us the remake without messing up with the tone of the original song. Exactly how a remake should be done.
The highlight of Once Upon A Time in Mumbaai Dobaara! album has to be Yeh Tune Kya Kiya. A praise of sorts for the beloved, the song is a perfect companion for days when you just want to do nothing but daydream about your loved one.
While Tu Hi Khwahish and Chugliyaan aren't spoken about much, these two songs are underrated gems. They are an acquired taste. I accidentally happened to stumble upon them when my music player was on shuffle and let me tell you, these two songs slowly grow on you.
Chances are that you might also remember the lyrics to all the songs from both films. Not just the songs but take a look at the music videos too. Both the films of the franchise have some beautifully shot and choreographed music videos that go cohesively well with the theme of the movie. The videos don't look outlandish and they contribute to the era the film is set in.
Almost 10 years down the lane, the album is still loved and it manages to express intense emotions in the most poetic manner. The songs are easy to remember, yet they manage to express the gravity of the emotions. Sometimes, beauty lies in simplicity.