Trigger Warning: The article contains content that can be triggering for people. Viewers' discretion is advised.
A deeply shocking and disturbing clip of spiritual leader Dalai Lama kissing a young boy on the lips and asking him to suck his tongue is drawing criticism worldwide. The video, now viral online, has irked social media users, who are furious with the Tibetan leader's actions.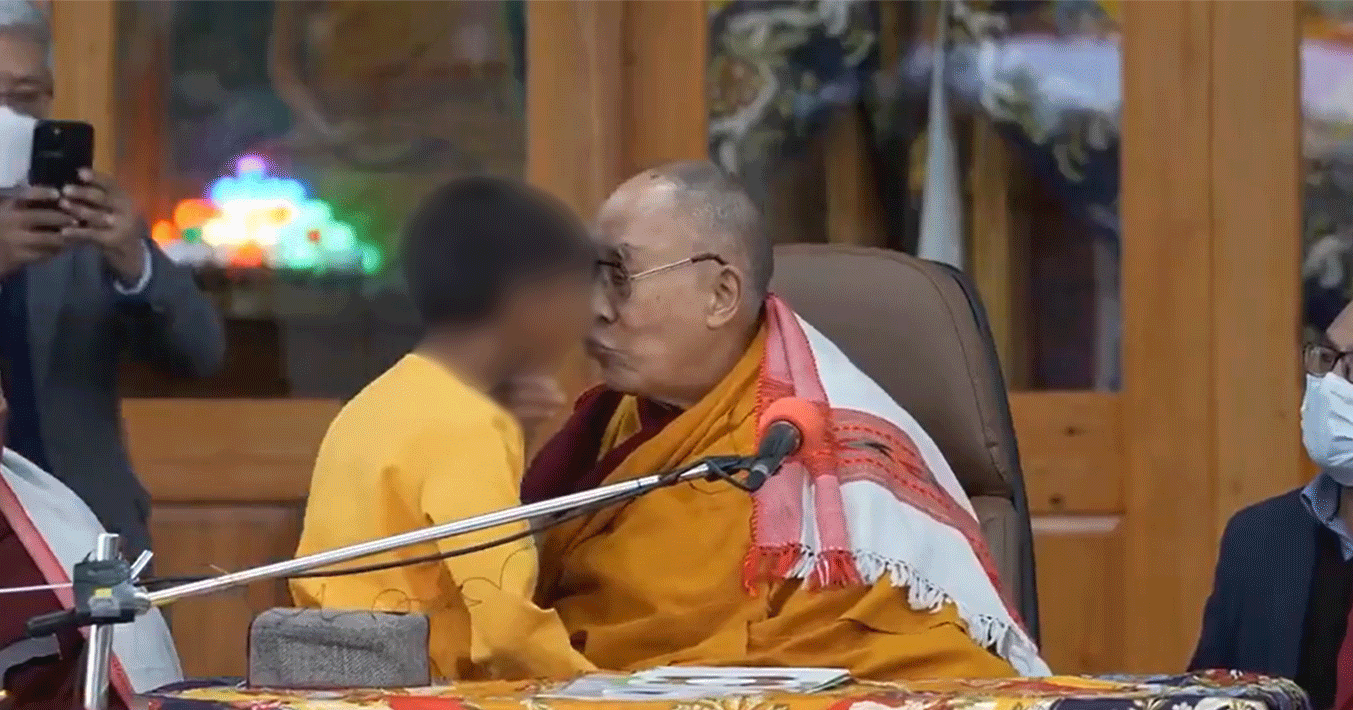 Reportedly, the incident occurred in late February at the Dalai Lama's temple in Dharamshala. Over 100 students who had finished a skills training programme from the M3M Foundation attended the interaction.
The young boy approached the Tibetan leader and asked him for a hug.
In the controversial viral video, Dalai Lama is seen holding the minor boy's hands and kissing him as everyone 'applauses.' Then, he touches his forehead with the boy's. Later, he sticks out his tongue and asks him to suck it while bringing his face near him.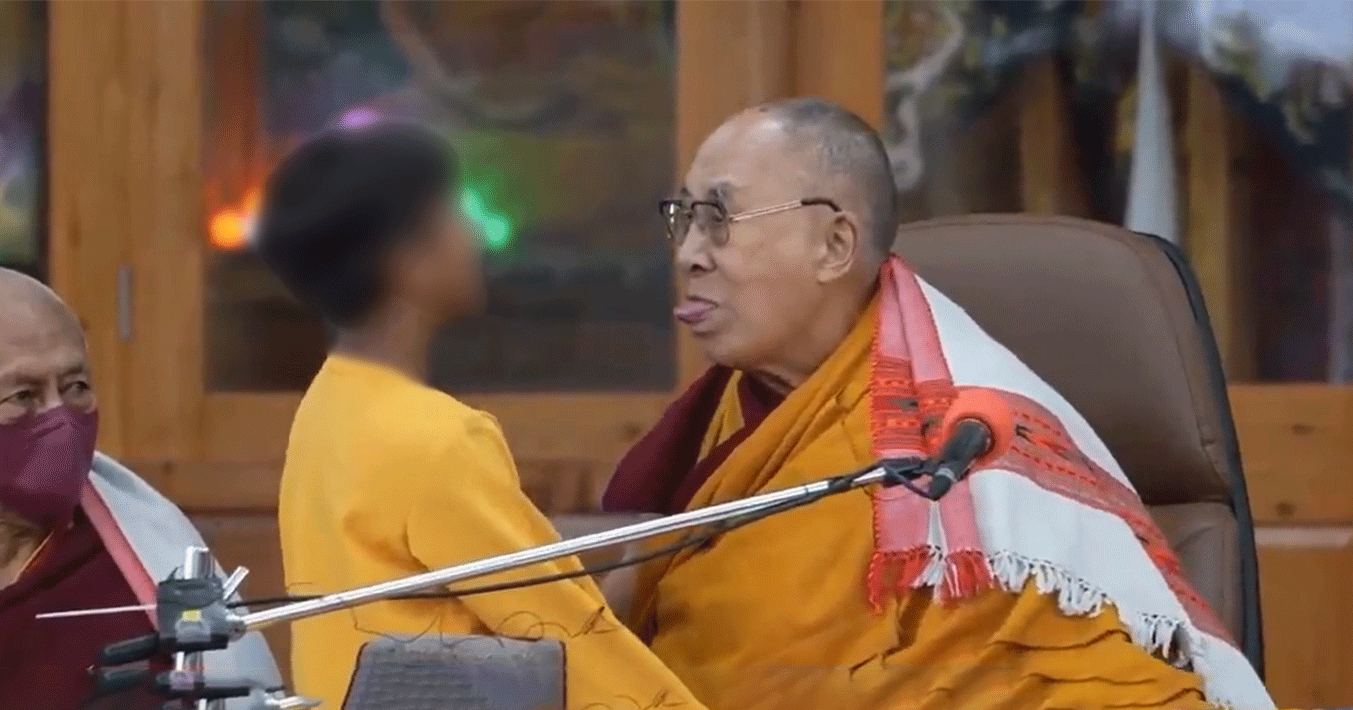 With the immense backlash the video is drawing, the Tibetan leader has now issued a public apology for his actions. It reads, "His Holiness often teases people he meets in an innocent and playful way, even in public and before cameras."
Disturbed and triggered by the incident, people are criticising Dalai Lama for his behaviour and calling out the hollow apology. Here's what Twitter users are saying.
Apparently, sticking out the tongue can be a sign of greeting or a mark of respect in Tibetan culture. However, asking a minor boy to suck your tongue is VERY disturbing and reprehensible behaviour.
In 2019, Dalai Lama was criticised for his sexist comment. He had said his female successor must be more attractive.