As per a report from Times of India, Delhi is the only one among the larger states and Union Territories to witness a decline in active Covid-19 cases over past few days.
On July 3, there were 26,304 active cases and the number dropped by 18%.
A look at the numbers on Delhi government's website tells that the active cases, which were 26148 on July 3.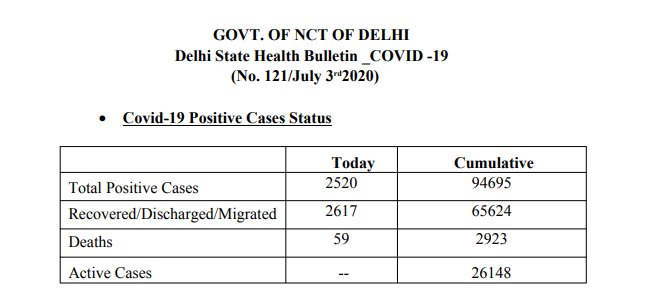 Reduced to 21567 on July 9.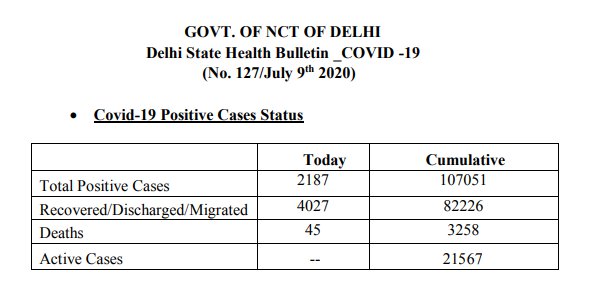 Meanwhile, this is the data from the 10th (yesterday).
Which is a massive sigh of relief, even as the total positive cases from the capital cross the 1-lakh-mark. Because it shows that if testing is done and precautions are taken, Delhi might be able flatten the curve.
The data also shows that the per-day recoveries increased considerably, going from 2617 on the 3rd to 4027 on the 9th.
What has helped the government in achieving this, is aggressive testing, increasing hospital beds and proper awareness drives.
Earlier, the Arvind Kejriwal government had announced that oxygen will be provided to patients isolating at home. 
It was also decided that every household in Delhi will be screened to reduce chances of the virus spreading further.
Apart from Delhi, Haryana and Tamil Nadu also have the number of active cases increasing at a lower rate than the national average.
Let's hope that this trend continues and Delhi emerges as an example for other states.