Valentine's Day isn't as rosy as it might seem if you are not in a romantic relationship with someone. For singles, Valentine's Day is the time when almost everything in the universe tends to rub your loneliness on your face. A man from Gurgaon has come up with a unique solution for single women to beat loneliness on this day. His solution? A Boyfriend On Rent service.
You read that right. Shakul Gupta, an entrepreneur from Gurgaon, took to his Instagram and shared that he is offering a "Boyfriend on Rent" service for women. "I'm a generous & open-minded man. I can give you my shoulder to lean on or be your friend this V-Day. I can double up as your make-up practice model, or if you prefer being lazy, I can make you any kind of food while you relax!" he wrote in the caption.
He clarified how the intention behind this service is neither commercial nor sexual. He added that the main motive behind this idea is to offer companionship and romance. "It's remarkable how a compliment can make someone feel better about themselves, how a hug can make someone feel wanted, & how holding a person's hand can make them feel reassured," he added in the post.
Also Read: 10 People Share The Memory Of Their Worst Valentine's Day Ever. Yes, It Sucks
Shakul's post has gone viral. The post has received over 26K likes. Here's what people had to say about this. Many were amused by this idea.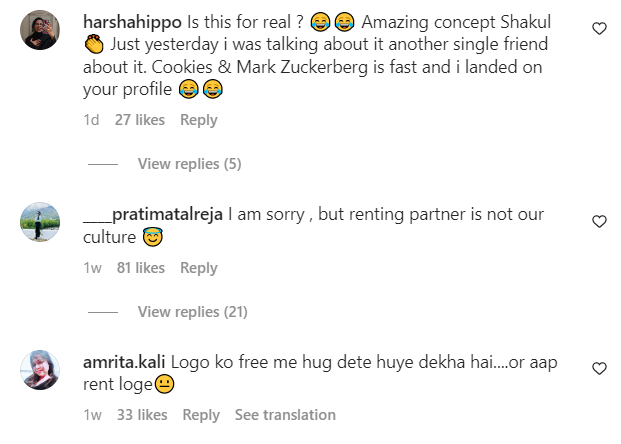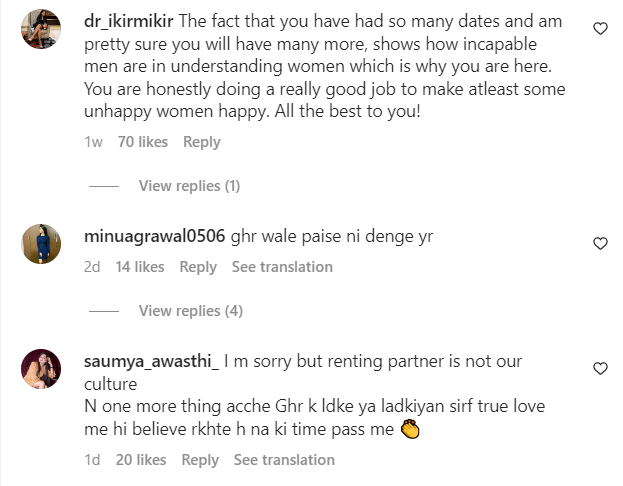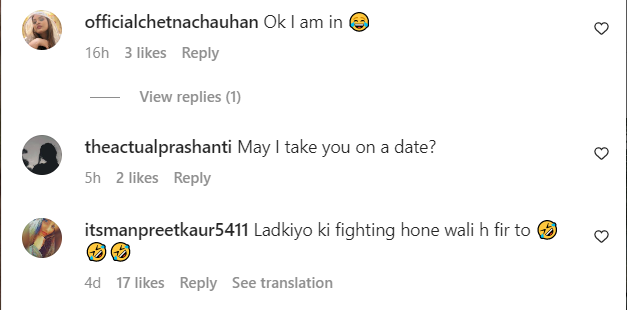 Shakul Gupta added how he is trolled for his services when in reality it helps his dates feel loved, desired, seen, & listened to. He also mentioned how he has been on over 50 dates with women.
Also Read: What These 15 Typical Valentine's Day Gifts Say About The Person Who Gave It To You