One of the recent cartoons by The Economist has drawn the ire of the Indians, as it shows Prime Minister PM Modi along with Xi Jinping, making a deal for fuel with Russian president Vladimir Putin. 
The cartoon accompanies the text, "He has Ukrainian blood on his hands" and…"But we can wash it off later with Russian oil".
The particularly concerning fact is that many European countries continue to import oil and gas from Russia. 
While Europe is looking to ban Russian coal, oil and gas remain two things that it is still dependent on the Asian country for. The EU gets 30% of its oil from Russia, making it one of the biggest importers.
This makes the cartoon hypocritical and racist, as pointed out by many.
As for the US, the ban put on Russian fuels in March 2022, did not include Uranium. It was a tactical move that did not escape scrutiny. 
This is unfortunately not the first time that the foreign media has tried to insult India on a global platform. Earlier in  2015, Australian cartoonist Bill Leak had said that India is "too stupid" to handle renewable energy. This was his cartoon.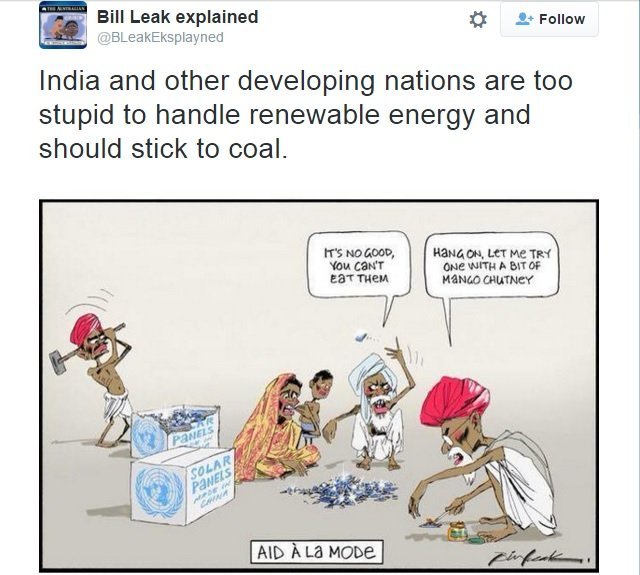 And then in 2017, NYT's Heng Kim Song drew this cartoon to show that space exploration is no longer a feat exclusive to developed countries. 
Yes, it obviously doesn't look like that was the intention behind the drawing.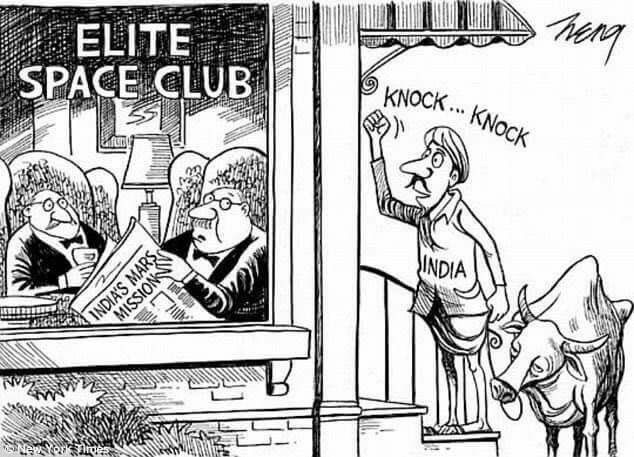 What a shame.