The monsoons in 2019 were particularly catastrophic for India. 
Heavy rainfall resulted in widespread floods and water-clogging in many parts of the country. Multiple states experienced heavy flooding which lead to dislocation of populations, putting thousands in distress and out of homes.  Some deaths were also recorded. Here is a summary of the 2019 monsoon flooding in the country. 
Maharashtra
Maharashtra has been one of the worst-hit states by the monsoons this year. Mumbai had one of the wettest Julys in the past 60 years, and this year it was the wettest region in the country. The death toll recorded across the state has now reached 75. Nearly 2.5 lakh people have been evacuated from 5 districts.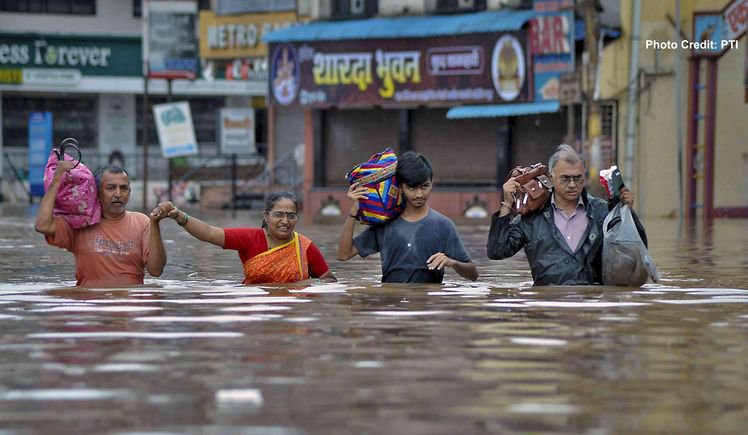 Kerala
After last year's disastrous flood that plagued the state, Kerala has faced the wrath of nature yet again. The recorded number of people killed is at 22. 22,165 people have been evacuated from across the state, with Red Alert issued in 9 districts, Orange Alert in 3 districts, and Yellow Alert in 2 districts.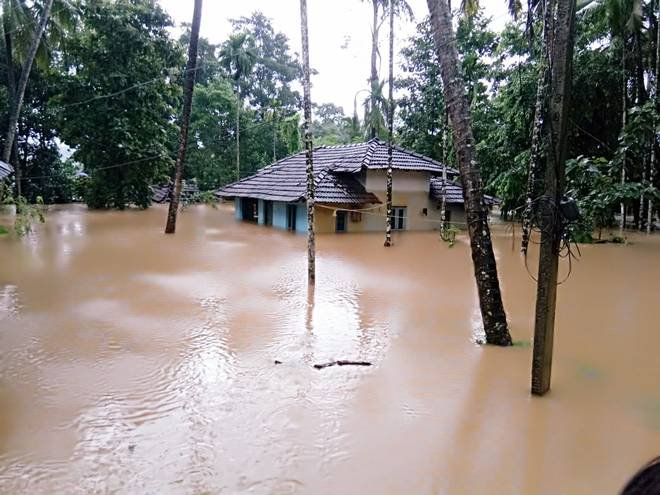 Assam
The official death toll of the state is at ninety-one. 32 of the state's 33 districts were affected and 88,000 people were displaced in the floods. Even wildlife was affected, as 90% of Kaziranga National Park was flooded. Altogether, 60 animals, including elephants, hog deer and wild boars were rescued even as 141 died in the floods.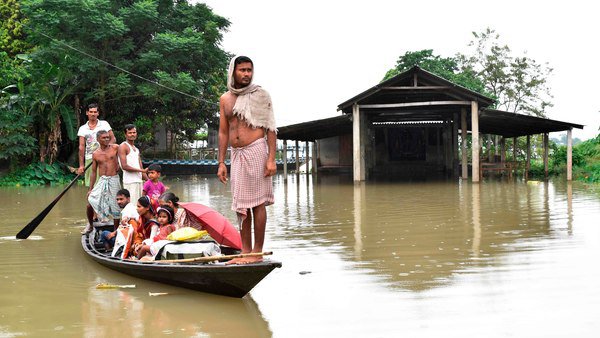 Odisha 
Soon after normalcy set in the state of Odisha post the havoc wreaked by Cyclone Fani in May, heavy rainfall in the subsequent months in Odisha saw 27,000 people affected.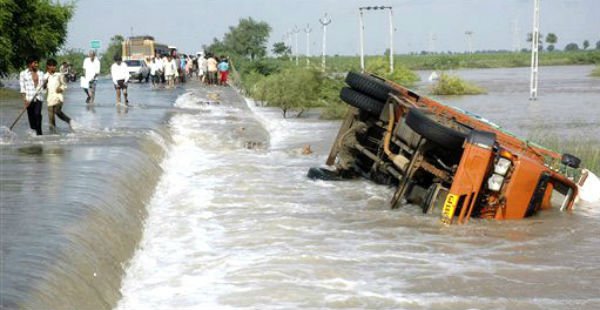 Gujarat
Gujarat's Vadodara experienced the worst brunt of the flooding as 21,000 people were displaced, and 8 deaths were recorded. More than 6,000 people were evacuated by the NDRF and SDRF.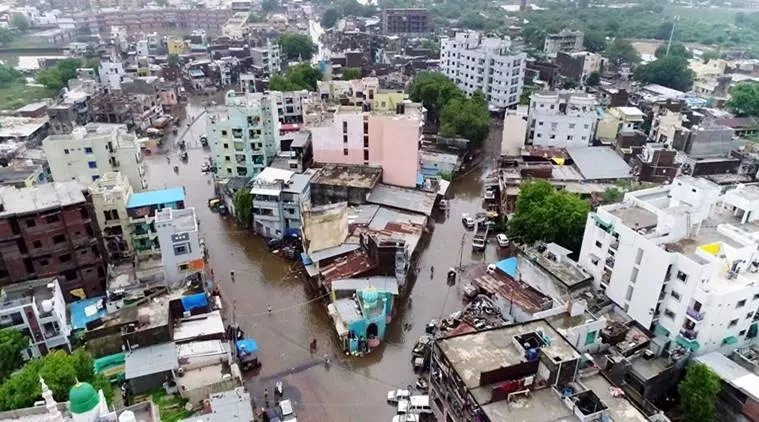 Karnataka
As per recent reports, Karnataka's recorded death toll stands at 71. Around 44,000 people have been evacuated. 10 NDRF teams have been sent to help in rescue and evacuation in Hubli alone. 5 people have disappeared in landslides.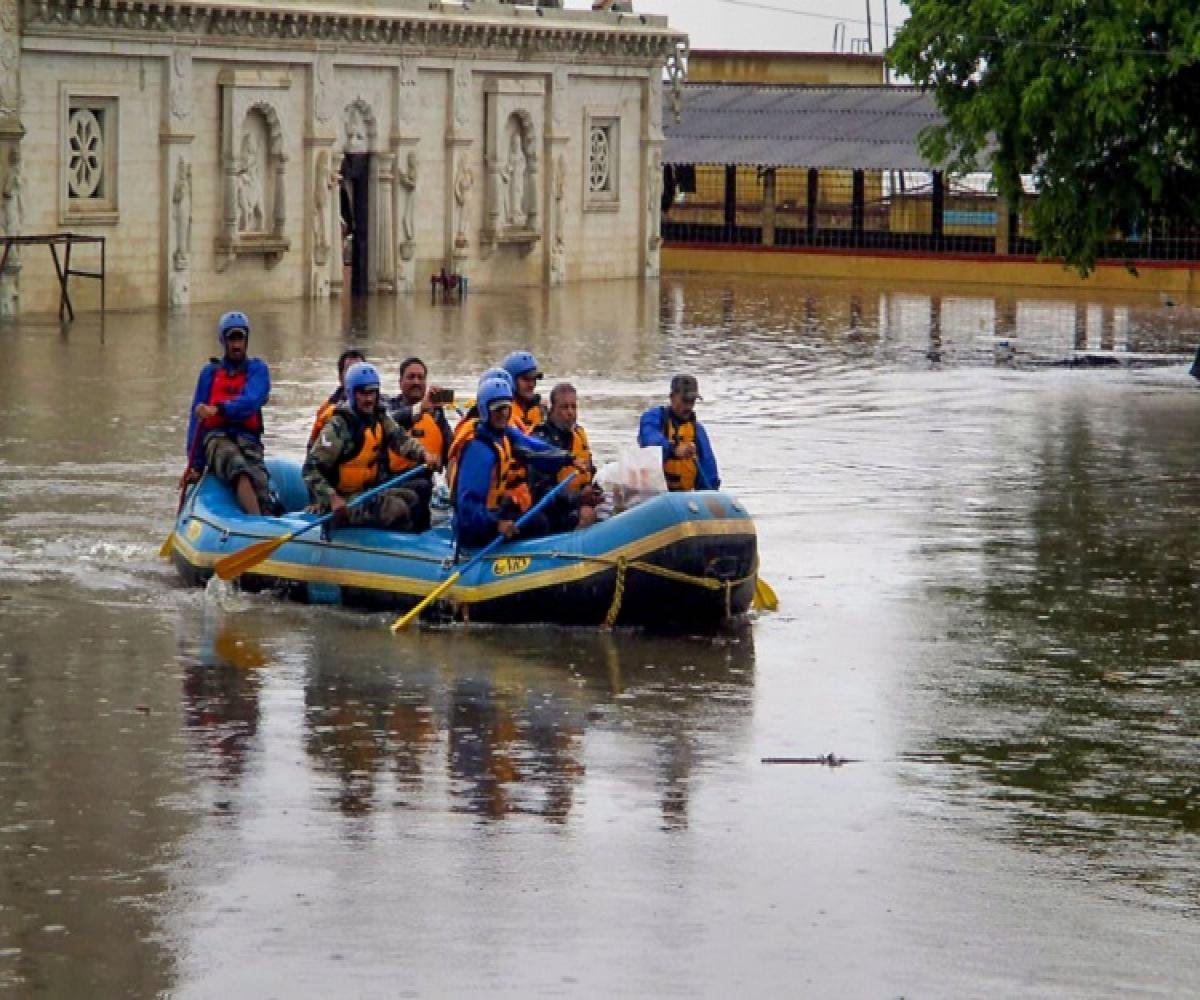 Bihar 
Floods in Bihar have claimed a total of 209 lives. Nearly 88.46 lakh people have been displaced across 13 districts in the state. The IAF came to rescue, deploying two helicopters for air dropping food and other relief material.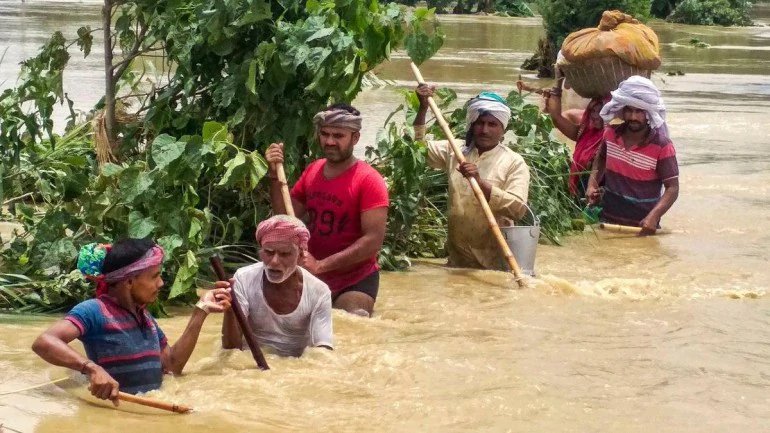 Andhra Pradesh
A total of 74,068 people were affected by the floods in river Godavari, and 17,632 were shifted to relief camps. No casualties have been reported from the flood-hit areas.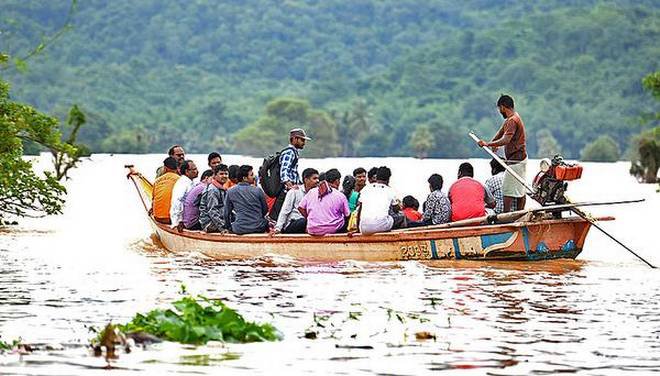 Tripura
At least 10,000 people from 2 districts in Tripura have ended up homeless owing to the flooding. No casualties have been reported from the state.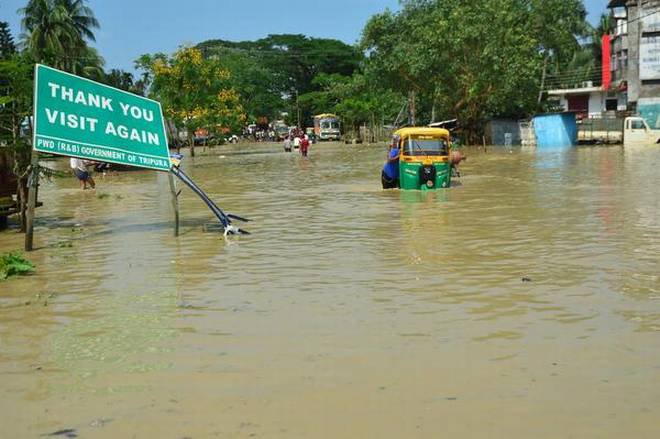 A special mention to the Indian Air Force and Navy, along with National Disaster Relief Fund and other state disaster funds along with volunteers in helping the citizens and ensuring safety.