In times when TV news in India is suffocating under the weight of meaningless debates, there is nothing we need more than a voice that represents the common people of the country.
Ravish Kumar has been that voice for years. 
From farmers' suicide in the country to the anti-CAA protests, Ravish's news coverage has been about topics that need attention.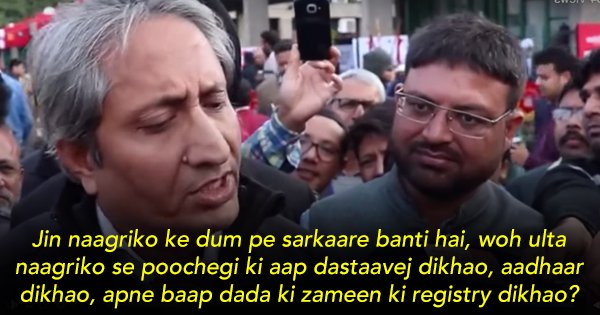 No theories, no baseless speculations, Ravish talks about facts and is fearless while doing so. And to honour these virtues, he was given Asia's Highest Honour – The Magsaysay Award – last year. Here, we look at some instances of him touching upon topics and asking questions that people often ignore.
1. Combining serious journalism with satire, Ravish came up with the brilliant 'apolitical prime time' before the Lok Sabha elections. This was after Prime Minister Narendra Modi gave a much talked-about interview to Akshay Kumar – that was all about mangoes and how the PM likes to eat them.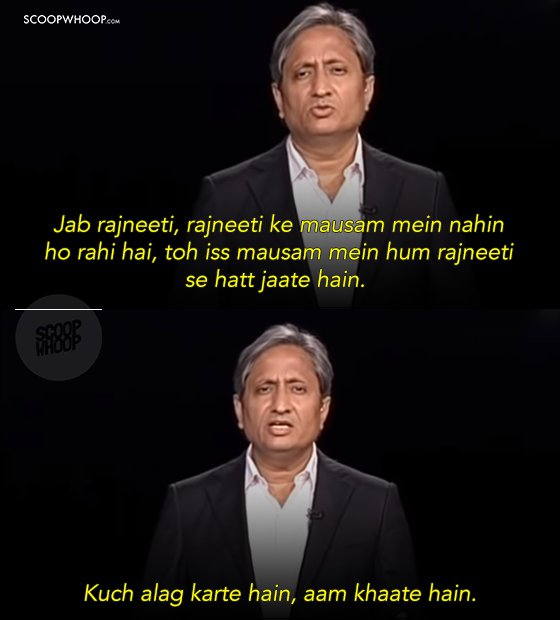 2. Following an attack on JNU student Umar Khalid, Ravish was one of the very few journalists in the country to point out the unfairness of someone taking the law in their hands. He also brought to people's notice, the seriousness of such an act being committed in the heart of Delhi.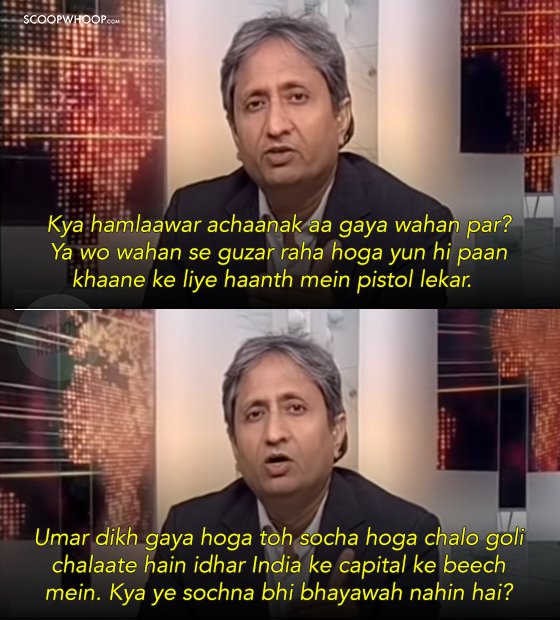 3. Earlier in 2020, when migrant workers were making their journeys back home on foot, Ravish spoke about the government's apathy that put so many people not just out of jobs, but also on the roads to die with no transport and ban on inter-state travel.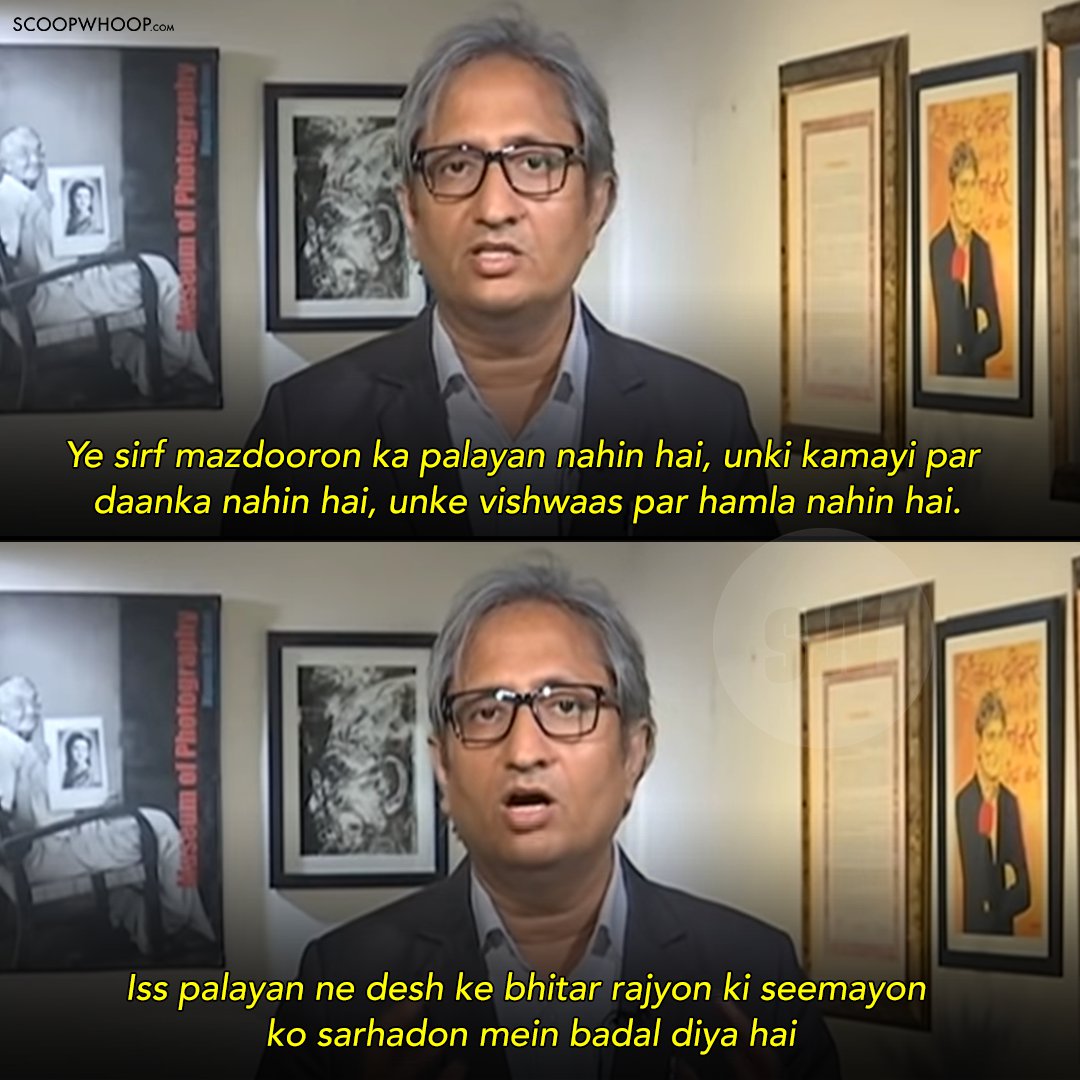 4. Taking a hilarious dig on what he calls 'Godi media', Ravish demonstrated the way most mainstream anchors covered the news of India receiving Rafale jet in July 2020. He said that when teams don't want to work hard, they keep repeating the same lines, put ridiculous banners, and glorify an idea of patriotism that only qualifies as inflammatory. 
5. When talking about curfew timings in Delhi hostels and the criteria to become a local guardian, Ravish didn't mince his words while pointing out the way official posts are sometimes given to undeserving people.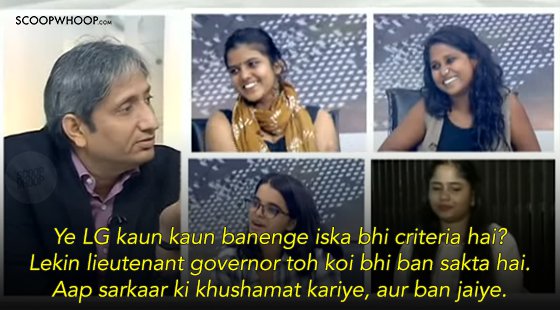 6. Caste-related prejudice is still a challenge India hasn't been able to overcome and discussions on it are understandably common. However, we have not seen many people thinking about the issue from mental health point of view. Ravish did that in one of his prime time episodes.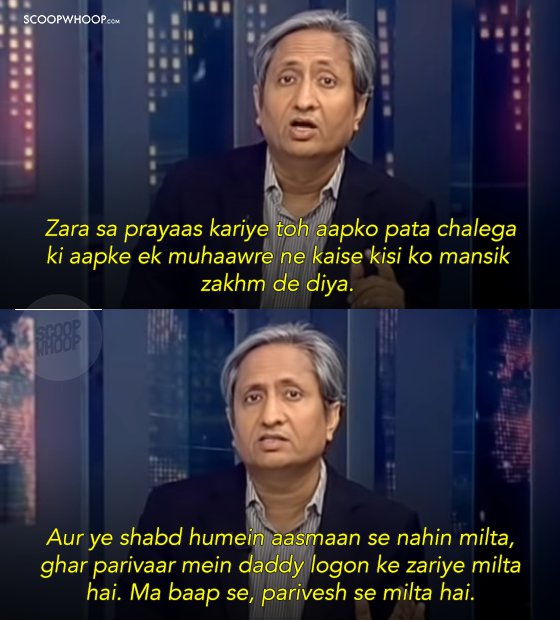 7. We are all aware of polarised news coverage and anchors giving names to people without thinking of repercussions that will bring. Giving an important insight into the matter, this is what Ravish said once.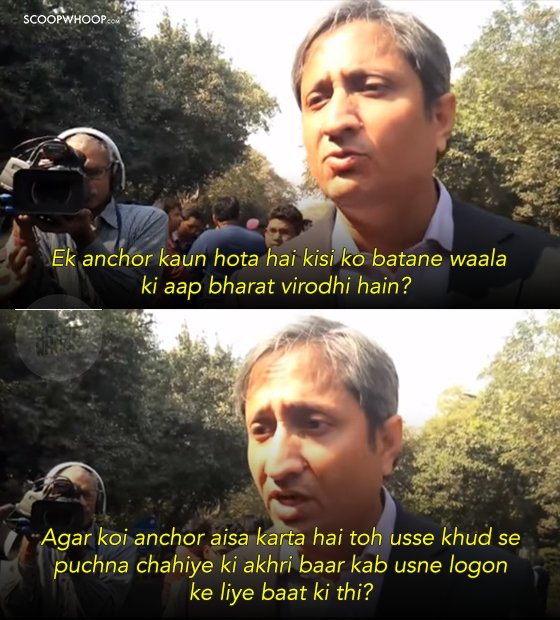 8. Unfortunately, getting death threats has become a part of his profession; but trust him to do his job and do it fearlessly.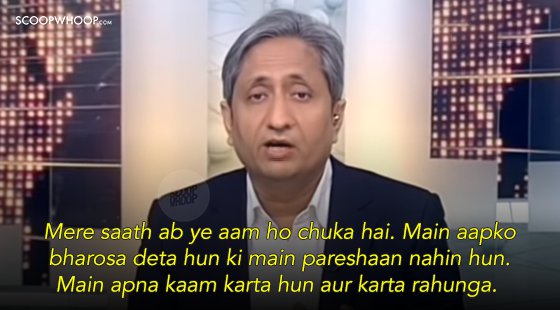 Ravish is often criticised for giving his opinions on social issues instead of sticking to just presenting the facts. The citation of the award he was presented with today, perfectly counters that.
If you have become the voice of the people, you are a journalist. 
There was no doubt in my head about that. More power to him.