When India goes to polls, it means serious business. PR firms are roped in, quirky campaigns are rolled out and crores of rupees are spent. Political parties make big promises to woo voters, and each party comes up with an out-of-the-box election campaign and even more catchy slogans. In fact, Indian politics has a history of election slogans that are witty, funny, and an instant hit with the masses. Here are some of the winning slogans that changed the fortunes of political parties.
1. Jan Sangh ko vote do, bidi peena chhod do;Bidi mein tambaku hai, Congress-wala daaku hai
Bhartiya Jan Sangh, in the elections of 1967, asked the voters to reject both Congress and tobacco with this slogan.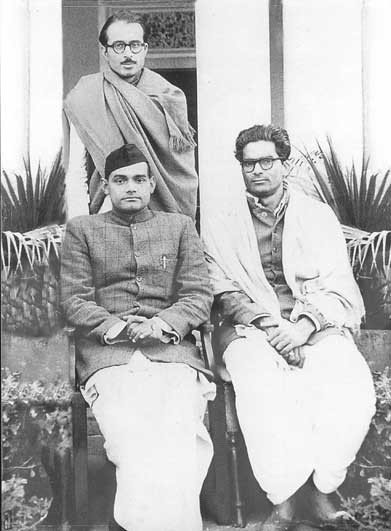 2. Progress through Congress
Congress represented itself as the face of development and launched Progress through Congress campaign in the 1960s.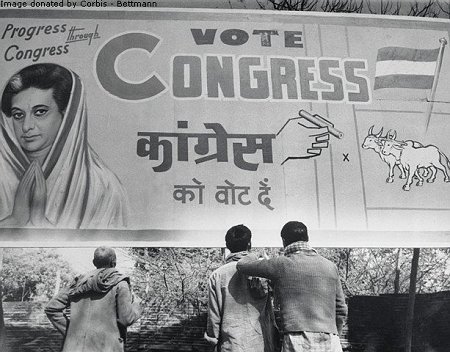 3. Congress or Progress?
 Shiv Sena, however, questioned the Congress party's campaign like this.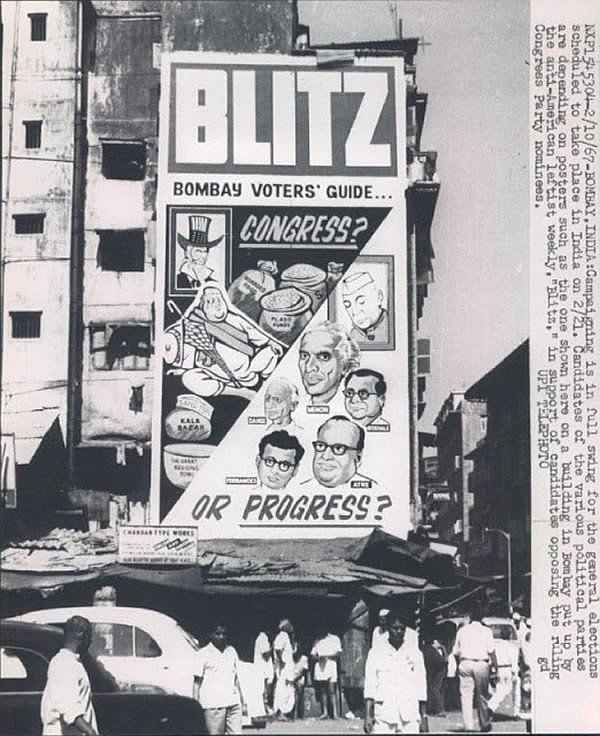 4. Jai Jawan, Jai Kisan 
This was the slogan given by former Indian Prime Minister Lal Bahadur Shashtri, in 1965, hailing the soldiers and the farmers of the country.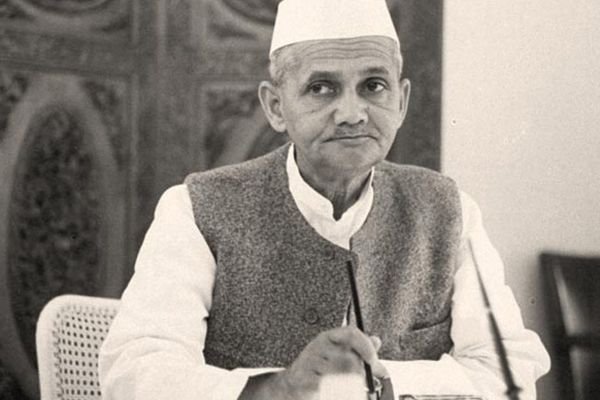 5. Vote for calf and cow, forget all others now
The actual symbol of Congress party was the yoked oxen, but when Indira Gandhi and Congress split, she created her own faction and this new party symbol as an offshoot of the original, during the 1960s. It's said that people started making fun that the cow and calf is Indira Gandhi and Sanjay Gandhi, after which it was changed. 
6. Yeh dekho Indira ka khel, kha gayi shakkar, pee gayi tel
Jan Sangh's election campaign highlighted the inflation during Congress government, with this funny slogan.
7. Garibi hatao, Indira lao, Desh bachao 
The anti-poverty theme took the centre-stage in Indira Gandhi government's election campaign in 1971. 
8. Indira hatao, Desh bachao 
Jayaprakash Narayan's Janata Party played spoiler for Indira Gandhi's campaign, with this slogan. 
9. Ek Sherni, Sau Langur, Chikmaglur bhai Chikmaglur
This political one-liner, mocking the opposition, was created by Congressman poet Srikant Verma for Indira Gandhi's by-election in 1978 from Chikkmagluru district. 
10. Jab tak sooraj chand rahega, Indira tera naam rahega
After Indira Gandhi was assassinated, this election slogan was coined by the Congress for 1984 elections. And the sympathy it generated led to a landslide victory of the party.  
11. Jab tak rahega samose mein aloo, tab tak rahega Bihar mein Lalu
This is one of the most entertaining election campaigns projecting Lalu Prasad Yadav as the original leader of Bihar. 
12. Bachcha bachcha Ram ka, Janmabhoomi ke kaam ka
There have been election campaigns dividing country on communal lines. Sending the message of Hindutva, Vishwa Hindu Parishad (VHP) gave out this slogan.
13. Mile Mulayam-Kanshiram, hawa ho gaye Jai Shree Ram
This slogan was given after the disputed structure at Ayodhya was demolished, and Mulayam Singh Yadav and Kanshiram united to form a government.  
14. Jaat par na pat par, mohar lagegi haath par
With this slogan by former Prime Minister P V Narsimha Rao, Congress gave a message that its political strategy is not guided by caste, during the 1996 elections.
15. Bari bari sab ki bari, ab ki bari Atal Bihari
This was BJP's slogan at Lucknow election rally, in March 1996. BJP come to power for the first time for a 13-day rule.
16. Jancha, Parkha, Khara
BJP led a campaign against Congress in 1999, with Atal Bihari Vajpayee as its Prime Ministerial candidate, and used his corruption-free image to attract voters. 
17. Sonia nahi yeh aandhi hai, doosri Indira Gandhi hai
This slogan coined by Congress attempted to popularize Sonia Gandhi by projecting her as the second Indira Gandhi, in 2009.
18. UP mein hai dum, kyunki jurm hai yahan kam
Amitabh Bachchan gave a clean chit to Samajwadi Party by suggesting that crime rate was low in the Uttar Pradesh, during 2007 elections. He was served a notice by the Uttar Pradesh Information Commission seeking explanation for this. 
19. UP mein tha dam, lekin kahan pahuch gaye hum
Congress targeted Samajwadi Party and replied to Amitabh Bachchan's advertisement with this slogan. 
20. Poori roti khayenge, 100 din kaam karenge, dawai lenge aur Congress ko jitayenge
Rahul Gandhi addressed a tribal rally in Udaipur and gave this new poll slogan.
21. Abki bar Modi sarkar
Promosing achche din, this was one of the most popular election phrases that spread like wild fire, and Narendra Modi was elected as the Prime Minister of India in 2014.