The nation's finest wrestlers made claims of sexual harassment against the Wrestling Federation Of India (WFI) coaches and its president, Brij Bhushan Sharan Singh. The wrestlers, including Sakshi Malikkh, Vinesh Phogat and Bajrang Punia, are on a silent protest at Delhi's Jantar Mantar.
The wrestlers wrote a letter to PT Usha, President of the Indian Olympic Association (IOA), regarding the sexual harassment allegations. The letter mentioned that Vinesh Phogat was 'mentally harassed and tortured' by Brij Bhushan Sharan Singh after she missed out on a medal, which led her to almost consider suicide.
Keep scrolling to know everything about the protest.
1. The wrestlers, in a letter, requested to appoint a committee to inquire into sexual harassment complaints against Brij Bhushan Saran Singh. The letter also mentioned the misappropriation of the wrestler's contract payments and using cheap insults for athletes.
2. Vijender Singh, ace boxer and politician, joined the protest against the WFI at Delhi's Jantar Mantar and demanded strict action against the alleged culprit.
3. Brij Bhushan Saran Singh, who's under pressure to resign, said that he will 'expose the political conspiracy' against him in a press conference. He said his resignation is out of the question.
4. On Thursday, the protesting wrestlers met Anurag Thakur, Union Sports Minister. However, the wrestlers refused to back down from their demands.
5. The wrestlers said that along with Brij Bhushan Saran Singh's dismissal, the entire wrestling federation must be dissolved.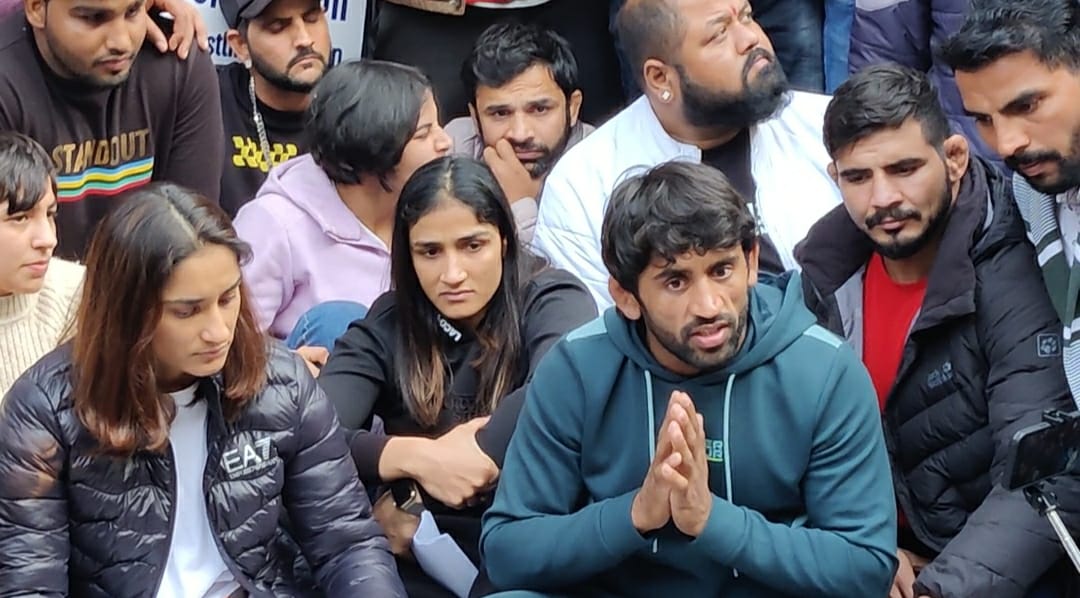 6. Reportedly, the sports ministry tried explaining to the wrestlers that the authorities will have to follow a proper procedure for dissolving any organisation, in accordance with the Olympic Charter, or else, the entire Olympic Association in the nation could face suspension.
7. Wrestlers Babita Phogat, Ravi Dahiya, Deepak Punia and Anshu Malik also reached the protest site to support the protesting wrestlers. The wrestlers are seeking Prime Minister, Narendra Modi's, intervention in the matter.
8. Swati Maliwal, Chief, Delhi Commission For Women, took to her social media account and mentioned that it has been 72 hours since the wrestlers' strike and the issue is unsolved.
9. Priyanka Gandhi Vadra also supported the wrestlers and asked the officials to take the appropriate actions over the sexual exploitation and mental harassment allegations.
10. Arvind Kejriwal, Delhi's CM, called the entire situation 'extremely shameful' as no action has been taken against the accused.
Keep watching this space for more updates.