Delhi is choking. The pollution levels have crossed hazardous levels by some margin and solutions to fix it are running thin. Apart from the weather, vehicle emissions, construction etc. a majr part of the problem is the burning of crop stubble in Punjab & Haryana.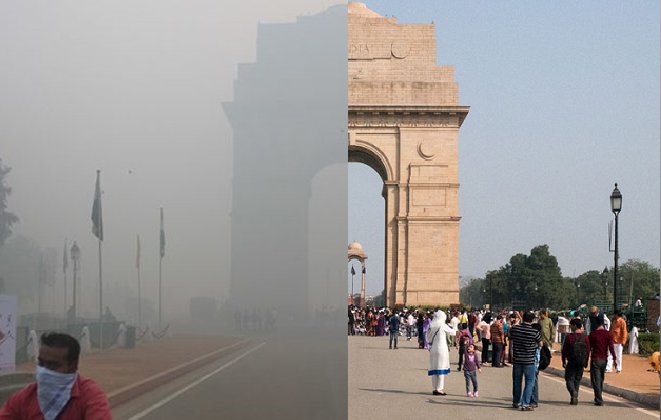 Searching for a solution to the problem, the Delhi CM wrote to the CMs of Punjab and Haryana, seeking a meeting.
Apart from the letters, he also tweeted this:
However, instead of conducting a meet, the discussion began on Twitter itself.
Punjab CM Captain Amarinder Singh seemed convinced that the solution lies with the Centre. 
While Kejriwal did not disagree, he did state that a meeting of the counterparts was necessary.
Yes, Delhi is choking. But Capt. Singh claimed Punjab too was helpless.
But Mr Kejriwal remained adamant on meeting him.
Post this, there was no response from the Punjab CM.
Delhi has no option but to wait for the smog to clear. But will the 3 Chief Ministers hold talks?