A man lives only one life. And it's what he does during this lifetime that lives on forever. But sometimes, history betrays men who are great, men who have done outstanding things. Sometimes, despite everything they did, they become nothing more than a footnote in the annuls of history. 
When India was about to win back its freedom, it was in need of a new leader. Of course, after the years of struggle, there was a collection of fine gentlemen fit to take up the mantle. But it had to be only one man. In 1946, the Congress held elections for a new party president who would in turn become the first Prime Minister of Independent India.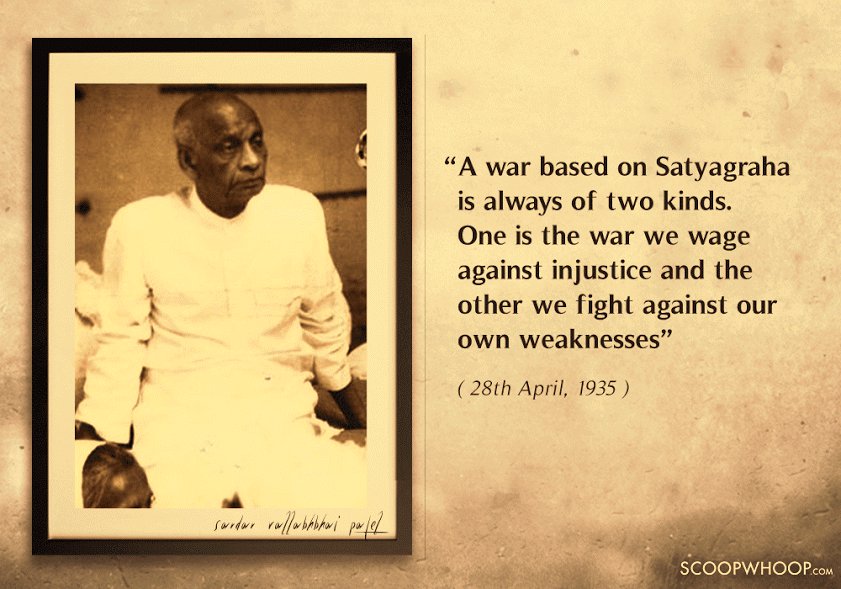 Of the 16 votes that were cast, 3 went in favour of JB Kripalani, nobody voted for Nehru and as for Sardar Vallabhai Patel, he got the remaining 13 votes. 
But being an ardent disciple of Gandhi, on the request of the Mahatma, Sardar decided to step down. Perhaps, Gandhi thought that he was not as 'modern' in his approach as Nehru. So Jawaharlal Nehru became our first Prime Minister. 
But Gandhi also knew the importance of Sardar Patel. He knew that Patel would prove vital in rebuilding the country. So he was given the role of the Home Minister.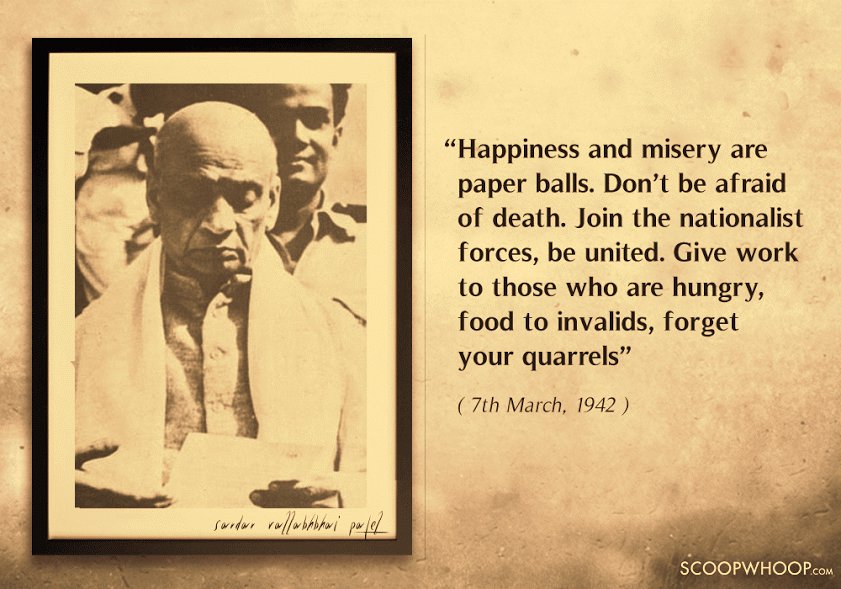 While Nehru got all the glamour, like a movie star, Patel was the man behind the camera who did all the hard work. Several controversies were to be handled. Hyderabad wanted to be an independent state. But his ideals were clear, so was his goal – a united India. Hyderabad eventually gave in.
That was just a small step. But Hyderabad was one of the largest princely states. A unified India meant bringing together all the princely states. There were 565 of those. He always had the option of military force. Being the resourceful man that he was, SVP persuaded almost all the states. His unyielding commitment towards integrating India earned him the title of 'The Iron Man of India.' 
While Nehru was undoubtedly the better speaker, it was Sardar who was the more determined one, even when it came to military strategies and decisions. Here's an excerpt from the book 'Indian Summer: The Secret History of the End of an Empire', that's just another example of the 'Iron' in Sardar Patel.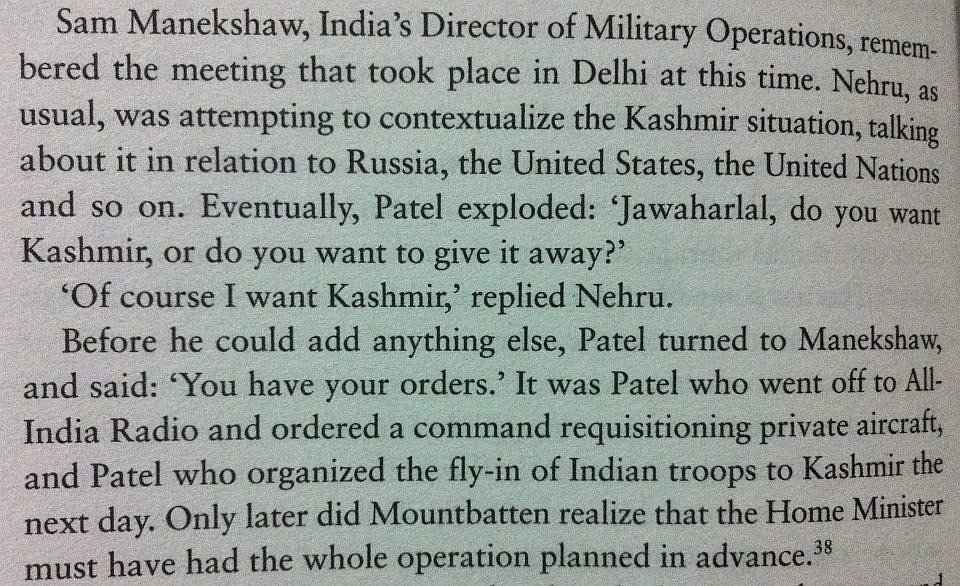 But Patel's duty did not end there. When you think of India's constitution, you probably think of BR Ambedkar. But do you know who appointed him? It was Patel's idea to include political leaders from diverse backgrounds as part of the drafting committee, with Ambedkar being the chairman. 
Patel knew how important it was for minorities to also have better rights in India. So he was made chairman of the committee that was responsible for such matters. He did not disappoint on that front either and held meetings with several minority group leaders to make sure they too understood how politically involved they could be without hindering the work of the government in power.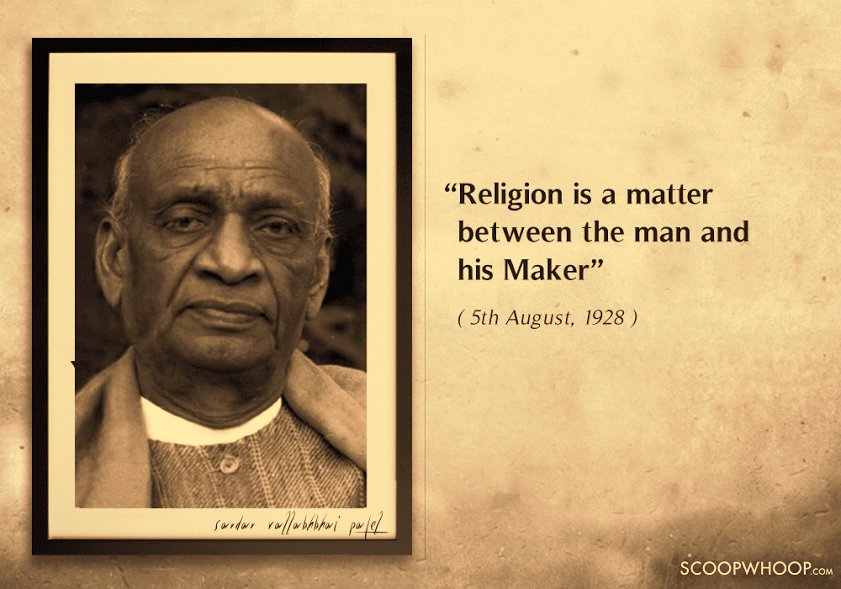 Farmers at that time were often bullied by intermediaries who acted as a pathway of sending the milk produced by them to the market. Patel helped abolish that practice. He gave power to the farmers and control of what they produced by motivating them to create Kaira District Co-operative Milk Producers' Union Limited. 
It helped farmers send milk directly to the markets without being fleeced. It eventually led to the White Revolution, headed by Verghese Kurien (co-founder of Amul).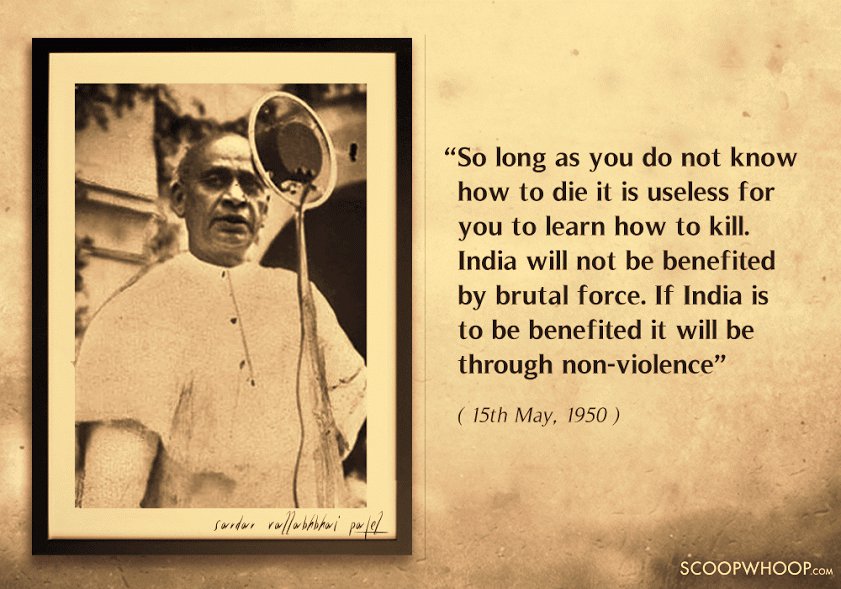 Isn't this enough to know how much he did for the country? His contributions were endless. 
But how much do we do for him? His birthday (31st October) is celebrated as Rashtriya Ekta Diwas (National Unity Day). But it took 64 more years after his death for us to introduce it. Yes, it was declared in 2014 by the BJP.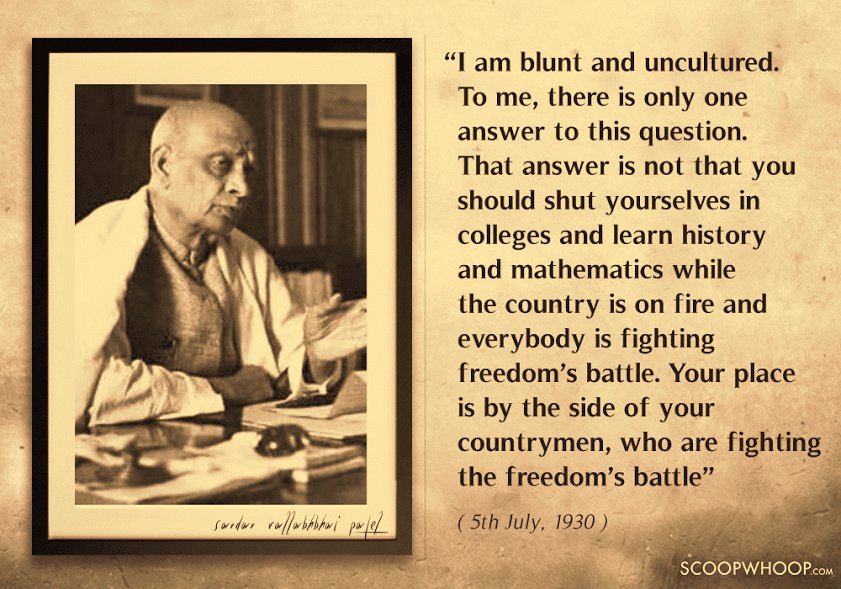 Many political leaders who fought alongside Sardar Patel, for India's freedom and establishment of a unified India, claimed that he would've been a better Prime Minister. This isn't a criticism of Nehru, but praise for the man who could've possibly been a better leader. He actually was. We just did not know it. 
Here's a small clip from the movie 'Sardar', which is a re-enactment of the time when Sardar Patel almost became our 1st Prime Minister.
For all the movies that captured the roles of Mahatma Gandhi and Jawaharlal Nehru, it's sad that there aren't many about this man. 
Don't you think he deserves it? While we marvel at one Iron Man who is just a comic character, it is time we celebrated a superhero who actually existed.