It ain't no secret that Doggy-Style is every man's most favourite sex position. 
Don't believe me? Various studies have proved it BTW.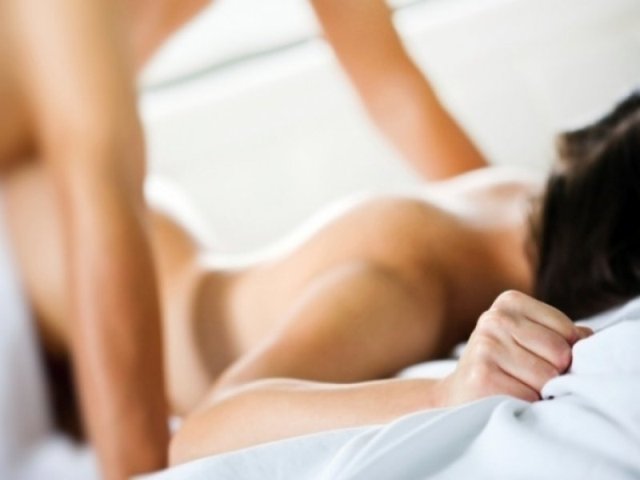 But what is about this position that gets every man so… excited? 
After all, women (and men) have always wanted to know the answer.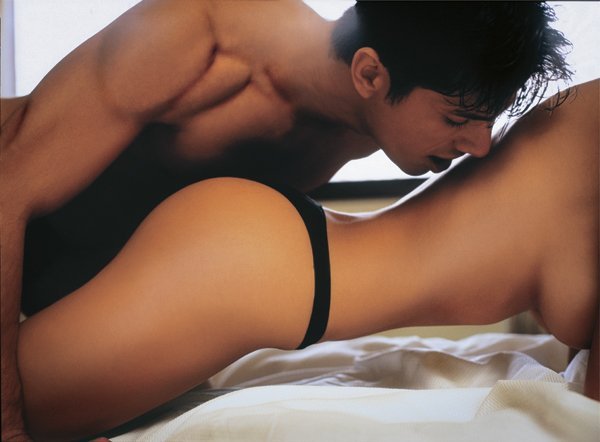 Asking men why they love Doggy-Style, this Reddit thread got some truly interesting responses.
Check 'em out: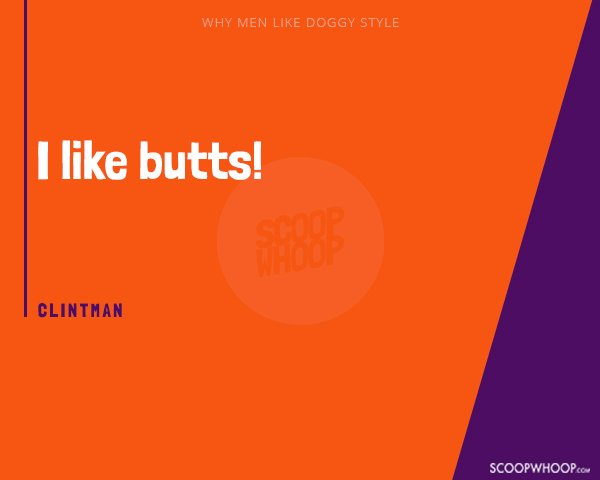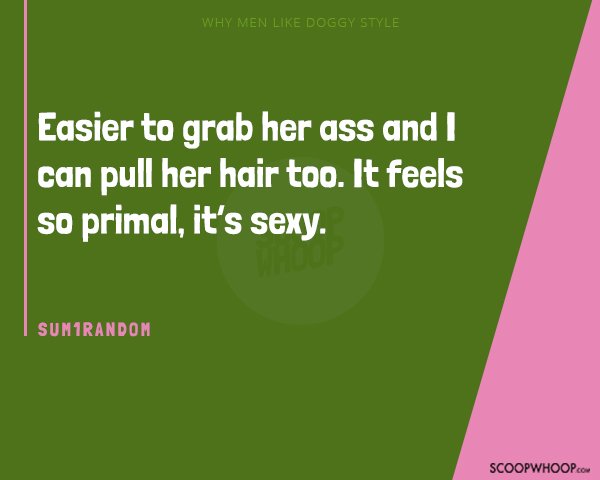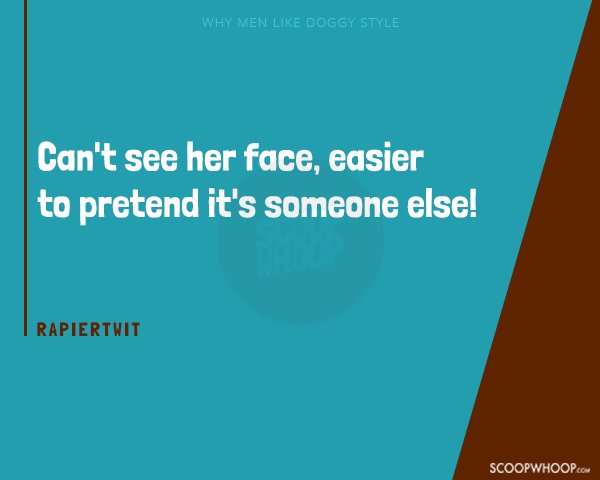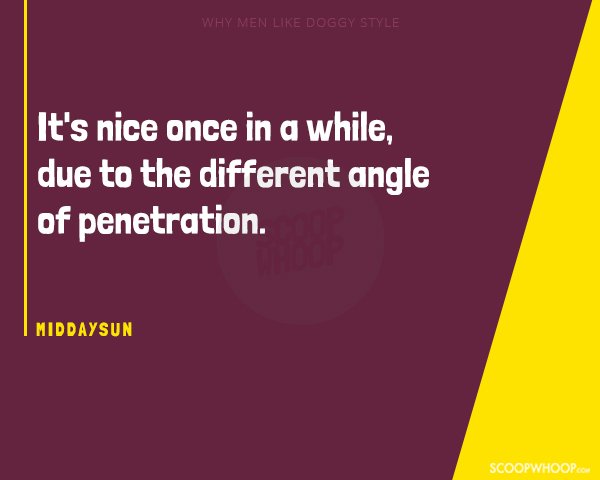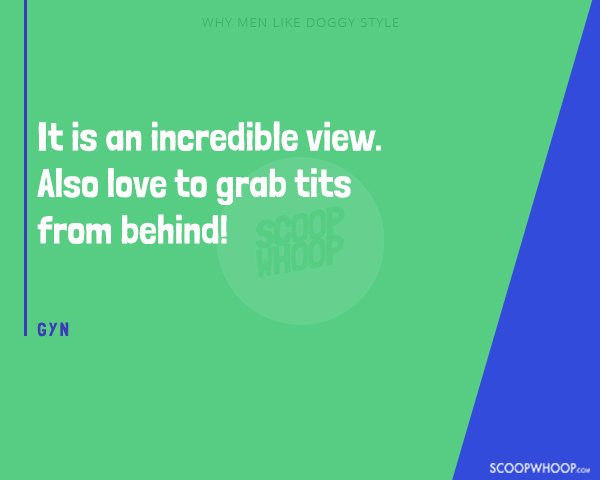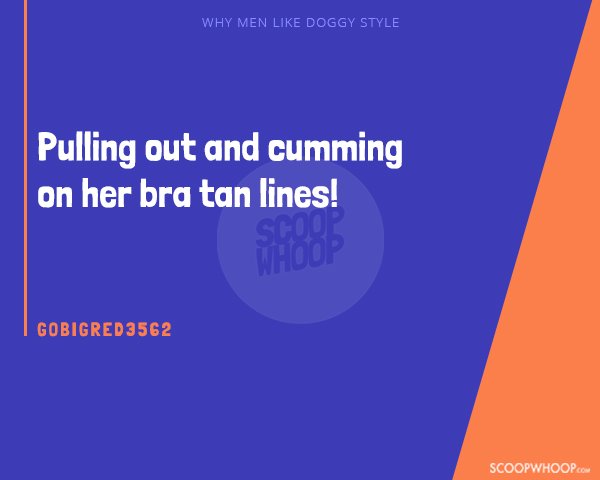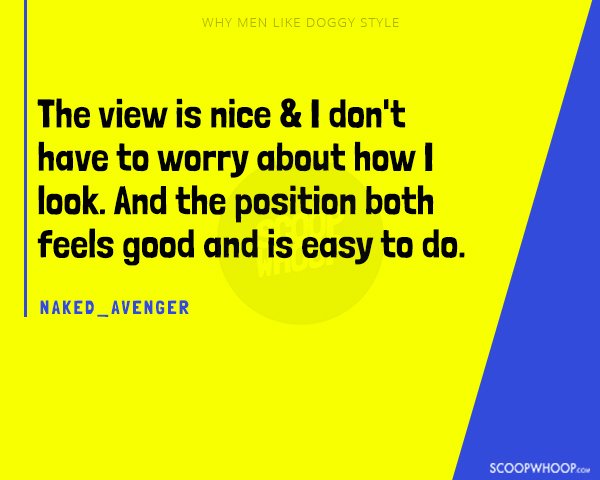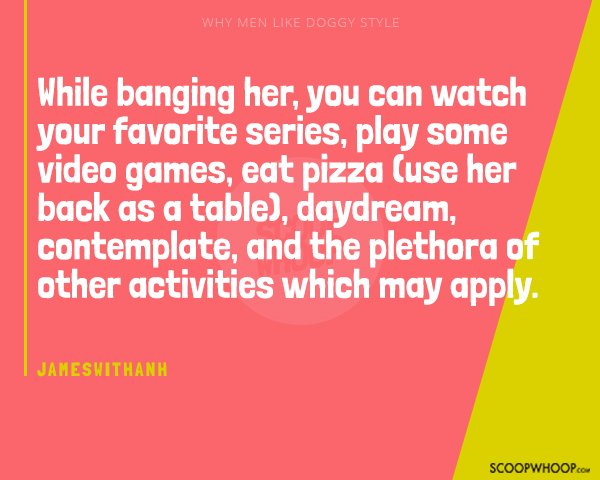 Now you know!
Designs: Anmol Gambhir