In January 2023, the nation's finest wrestlers made claims of sexual harassment against the Wrestling Federation Of India (WFI) coaches and its president, Brij Bhushan Sharan Singh. The wrestlers, including Sakshi Malik, Vinesh Phogat and Bajrang Punia, were in a silent protest at Delhi's Jantar Mantar.
However, three months after they ended their sit-in protest, the wrestlers returned on April 23, 2023. And now, several athletes, from different sports, have come in their support.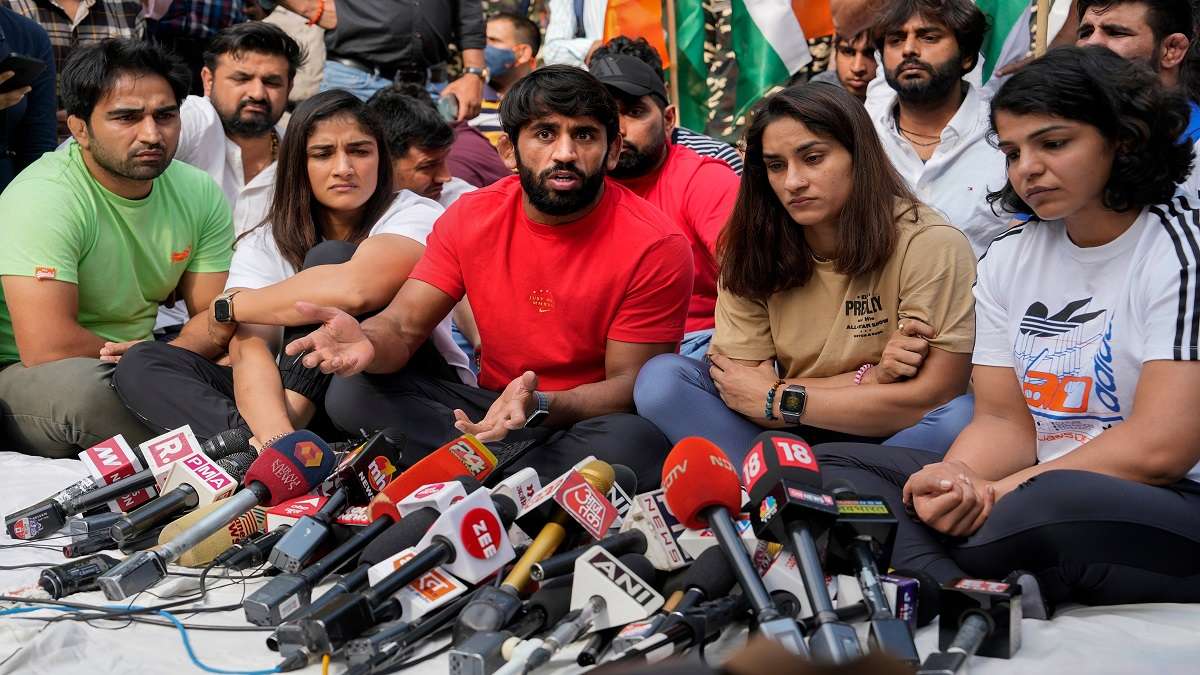 Neeraj Chopra, the nation's only Olympic track-and-field gold medallist, took to his official account and mentioned that it 'hurts' him to see his fellow athletes taking the streets to demand justice.
Sania Mirza, in a tweet, wrote how it pains her to watch the athletes, who have bought laurels to our nation, have to go through this difficult time.
Kapil Dev, the former captain of the national cricket team, also posted a story of the protesting wrestlers on his official account to support them.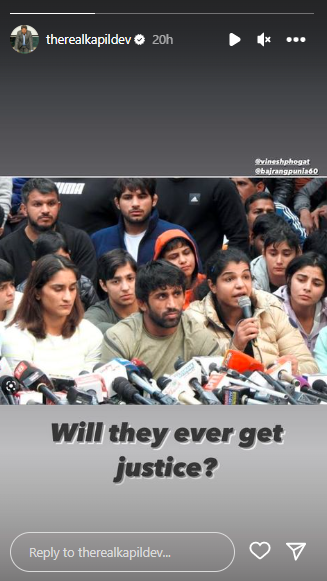 Abhinav Bindra, the retired sport shooter, mentioned that these serious issues highlight the need for preventing harassment and ensuring justice for those affected.
Hockey great Rani Rampal posted a tweet demanding justice.
Meanwhile Ravi Dahiya, the wrestler, also took to his account and wrote how it's the nation's duty to respect each sportsperson as they are the pride of the nation.
Harbhajan Singh also showcased his concern through a tweet.
There are several other athletes who stepped up and supported the protests.
The Indian Olympic Association (IOA) has not yet completed its probe into the claims against the WFI president, Brij Bhushan Sharan Singh.