In association with
Maruti Suzuki Arena
Pretty amazing buying your own ride, huh? It's probably your first major sign of adulting since learning to flip an omelette, so you're gonna want to flex it all the way! That said, choosing which car to buy in this ever-so-fascinating world of futuristic automobiles can be also tricky. 
Obviously, you want to get something that's tech-loaded, safe, reliable — but most importantly an extension of your personality. Boy, do we have news for you. The All New Hot And Techy Brezza by Maruti Suzuki Arena will be launched by the end of this month and is bound to give you a nerdgasm with its commanding design and advanced technology. The first look of the compact SUV has completely captured our imagination, and we're listing 6 reasons why we bet you'll fall in love with it too.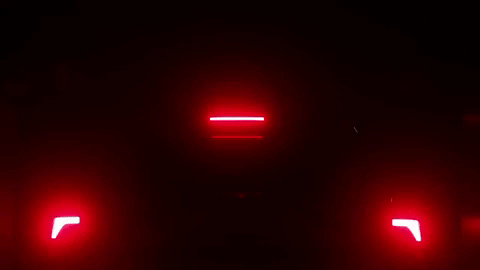 1. It's packed with all the latest high-tech features. 
The All New Brezza is here to show us that buying a car featuring cutting-edge technology doesn't have to be a budget-busting experience. Bringing in a host of new features and tech updates to catch up to our fast lives, the car has easily become the most-awaited compact SUV among confident millennials. Where do we even begin? Firstly, it comes with an Electric Sunroof, which makes the #HotAndTechyBrezza the first Maruti Suzuki Arena ever to sport the swanky feature. It will also have a 360 View Camera and Head Up Display (HUD) to keep the driver updated with vital information like speed, RPM, fuel economy, energy flow, etc, without taking eyes off the road. Smart or smart? 
2. Boasts a youthful and energetic design. 
Say whatever you may, but the physical appeal has to be the most significant factor when making a first impression. One way to steal the spotlight on the road would be to go for a more dynamic-looking carrier. The commanding looks served up by the new and stylishly tech-enabled Brezza can be a huge compliment to your strong personality. The new dual-toned model features revamped styling on the front and rear fascia, including a new set of alloy wheels, geometric fenders, a new set of dual LED projector headlamps with floating DRLs and LED tail lamps with a bolder rear signature. 
3. Comes with next-generation battery-powered powertrains. 
In the latest model, Maruti Suzuki Arena has replaced the 4-gear automatic transmission with a brand new 6-speed torque converter one to facilitate smoother shifts. In fact, in yet another first for the brand, the automatic variants will also come with paddle shifters. Where the engine is concerned, this version comes with the same 1.5L capacity, but with an advanced K-Series duel jet tech for smoother fueling. Additionally, it also has a dual VVT ensuring cleaner engine operation and smart hybrid technology with a dual battery setup. 
4. Ensures enhanced safety. 
The car has also stepped up its game in the driver safety department. Moving on from 2 airbags, this Maruti Suzuki Arena model has upgraded to 6 of them. Apart from this, drivers will also be able to access 20+ safety features including an anti-lock braking system with EBD for equal distribution of the braking power to all wheels, and ESP with hill hold assist.
5. Has modern and spacious interiors. 
Nothing beats a luxurious interior that combines stunning design, high-quality materials, and clever use of space for that ultimate driving experience. Brezza's dual-toned interior has played with opulent colour palettes of black and brown with contemporary silver accents and ambient cabin lights, to give that urban feel. Moreover, to enhance comfort, the new Brezza manages space well with wider seats, improved legroom, and a wider instrument panel.
6. Brings you comfort and convenience. 
One must appreciate the honest effort on the brand's part to give precedence to comfort above all in the latest model of Brezza. For instance, you don't have to stress over getting the right driving position anymore. If you're a tall driver, listen close! Amid a plethora of other comfort features, the car is equipped with a telescopic and flat-bottom steering adjustment. So you can finally say bye-bye to spaghetti arms and rest easy. Other notable features include a cooled glove box, a fast-charging USB point for types A and C, and a new digital instrument cluster with a 4.2 inches coloured MID. 
It's absolutely no surprise that the #HotAndTechyBrezza has already become quite a rage before its official launch. Check out the first look of the new model below. 
The bookings are open for #HotAndTechyBrezza so you can click 
here
 right away to check it out.