Virat and Anushka have redefined love and all the mushy feelings and public gestures that come with it. 
In this millennial age, where some of our most favorite celebrity couples have gone for splitsville and our own love life has been dead forever, Virushka have been the epitome of real life love stories!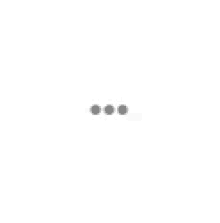 Whether it's making adorable and funny videos during the lockdown, interrupting live sessions, looking after each other's well being, or the latest, celebrating birthdays with all the love in the world, Virat and Anushka are easily, our favourite millennial love story. 
Shy of the paparazzi or not, these two have been giving us #couplegoals from well before their wedding, and these brilliants instances of their very public displays of affection just prove that their love is here to stay! 
1. When for no other reason but love, Virat took to social media to share a cute photo. 
Virat proved there is no other reason to openly share love, than being in love! 
When Virat smashed his 35th ODI hundred, the crowd went crazy with joy and so did Anushka Sharma.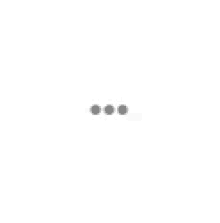 Similarly, India's first ever win in Durban would not have been possible without Virat's smashing 112-run innings off 119 balls. And as the nation cheered him on, Anushka was not far behind in expressing her joy!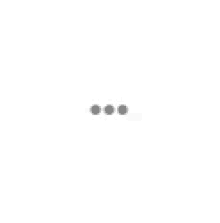 When Virat showed that we weren't the only one excited to watch Anushka as Pari.
Anushka's trailers and teasers of Pari definitely piqued people's interest, and as Virat pointed out, this was a different avatar indeed.
When Anushka made sure that Virat does not bid adieu to his beard (and thank god for that!)
Virat decided to shave off his beard, but Anushka was quick to say no to that and we couldn't be happier, because let's face it men with beards are just hotter.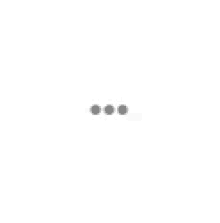 When Virat was very public and very adorable in thanking his lady luck.
India's test match performance against South Africa wasn't the best, and like always, people were quick to blame Anushka for Virat's poor form. But Virat shut all critics, with his epic performance and charming gesture of kissing his wedding ring.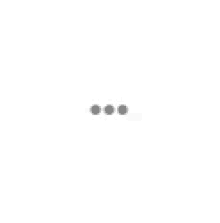 When Virat made it clear, that even nature was not as beautiful as his lady love.
Virat shared an image from their honeymoon on social media, and like always, his caption was warm enough to melt even the coldest of hearts. Look at that love! 
7. When they broke the news of their marriage (and broke the internet) with the same message.
Virat and Anushka took to social media to share the much awaited news of their wedding, with photos that were as adorable as they come, and a heartwarming message. 
8. When Virat shared a picture of them vacationing together.
Just like any other couple, Virat and Anushka decided to combine work with play and shared fun time in NYC, where Anushka was present to attend the IIFA awards. Of course the photo went viral! 
When Virat expressed his gratitude on having Anushka by his side as his captaincy was announced.
Every cricket fan rooted for Virat Kohli as his captaincy was announced. However, he shared in an interview, that it was the presence of Anushka that made the moment even more special than it was. 
In a much later interview, part of Breakfast with the Champions series, Virat called Anushka his lady luck; and he also credited her for his success during the speech after ODI series win.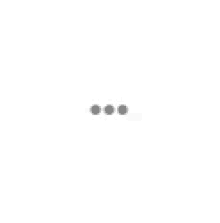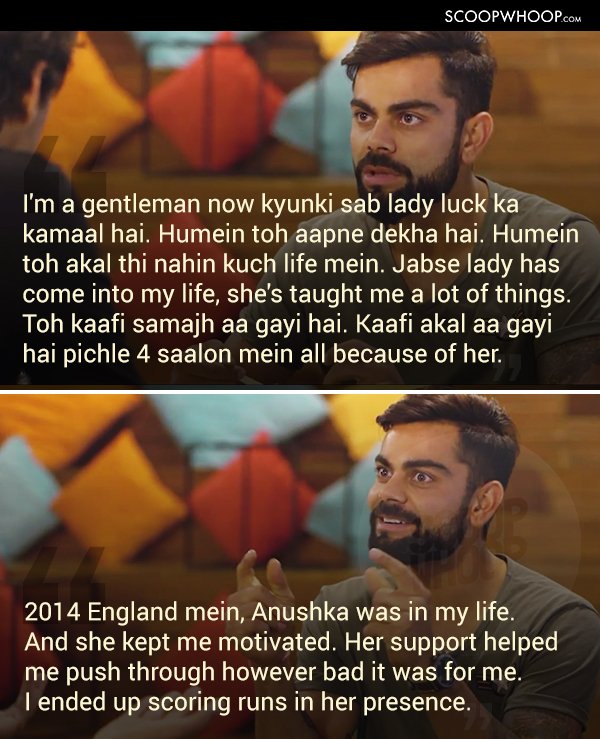 When he was quick to offer her both love and respect on Women's day.
Even though Virat has never needed a reason to express his love for Anushka, his message for her on Women's Day showed that every perfect love story is showered with equal amounts of praise and respect! 
11. When they were just another adorable couple in love, on the day of love.
Valentine's Day is synonymous with expressions of love, so obviously Virat was out there with a beautiful picture and an adorable message for his lady love! 
12. When Virat became the literal and logical knight in shining armor.
Cricketer's performance, just like that of any other sports player, is not a definite thing. And yet, the Indian public wastes no time in putting blame when a cricketer's performance dips; like the criticism that Anushka received.
However, Virat was quick to jump to her defence with a very public remark, that definitely silenced the trolls!
When Virat was all praises for her first production venture.
Anushka's first production venture, NH10, garnered a lot of praise but this sweet tweet by Virat had to feel a little extra special, especially since this was hours before the India-Bangladesh World Cup quarter-final game.
Just watched #NH10 and i am blown away. What a brilliant film and specially an outstanding performance by my love @AnushkaSharma. SO PROUD

— Virat Kohli (@imVkohli) March 17, 2015
14. When Anushka admitted, like many of us, that she watches more cricket because of Virat.
In an interview prior to the release of NH10, among other things, Anushka discussed how she'd started watching more cricket because of her association with Virat, and watching him play is exciting (we agree!).
Normally, more conservative of the two, this was a beautiful admission indeed!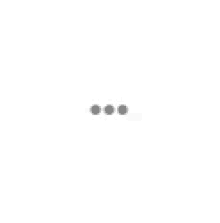 Long before their current on field love, it was in 2014 when Virat scored a century against Australia and blew a kiss to Anushka, no doubt his favorite cheerleader in the stands.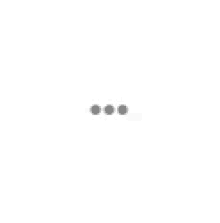 15. When Anushka reminded Virat of his 'favourite' fans, because nothing better defines a perfect relationship like cracking jokes on each other. 
Because no one does affection like Virushka.