For years women's colleges all over our country have reported harassment around their campuses. But unfortunately, it only furthered the sexualization of girls' colleges and their students. People like to turn the catcalling into jokes about 'Boys being boys', and overlook the seriousness of the situation. For instance, this Instagram reel of school boys catcalling Daulat Ram College girls is another look into how we've normalized the culture of harassment.
In the video, we can see a bunch of school boys walking past Daulat Ram College and making a lot of noise. At first, it seems like they're simply enjoying themselves and going on about their business, but soon a voice of a girl recording the video calls out some of the boys who are asking for kisses from across the college fence.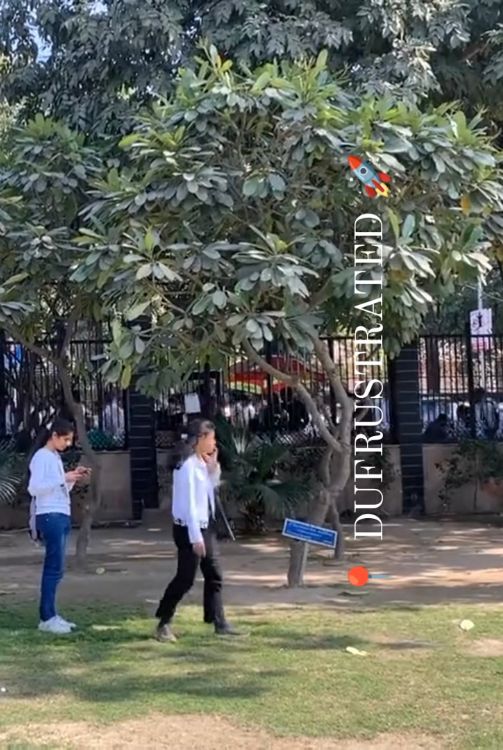 It may not be audible to many people listening to the video, but the fact is that these women felt uncomfortable and uneasy and heard the boys say disrespectful things. How is it that we're in 2023, and still having a hard time believing women when they say they are being harassed. How much more proof do we really need?
Many people think that some form of action should be taken to stop the harassment. And others were (understandably) disgusted at the behavior.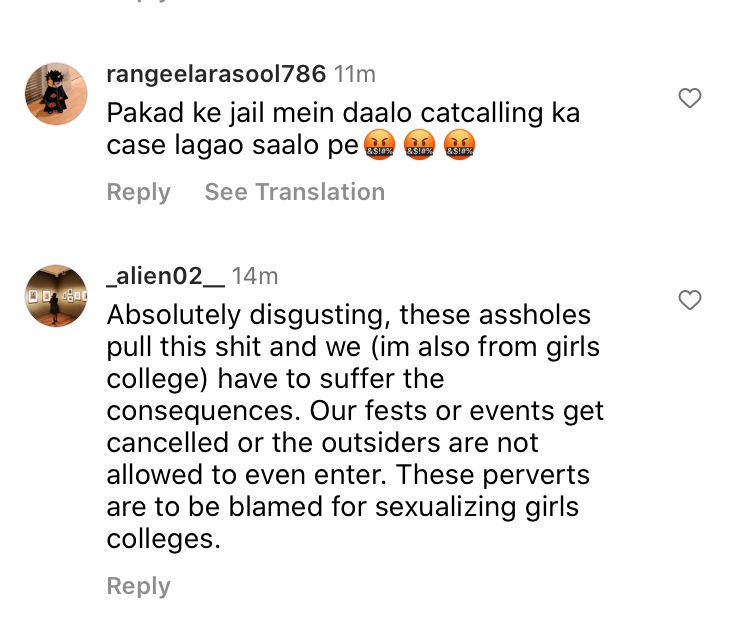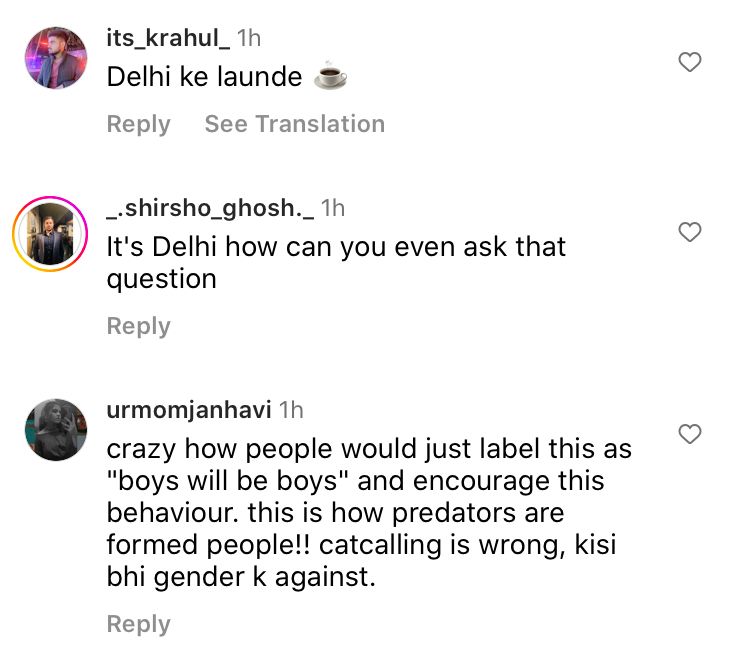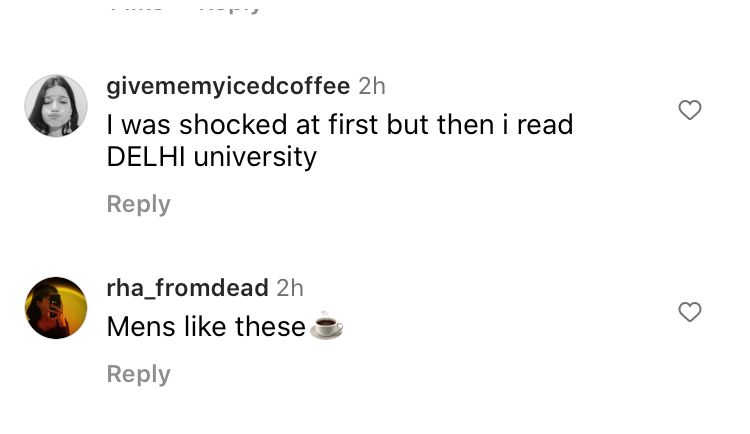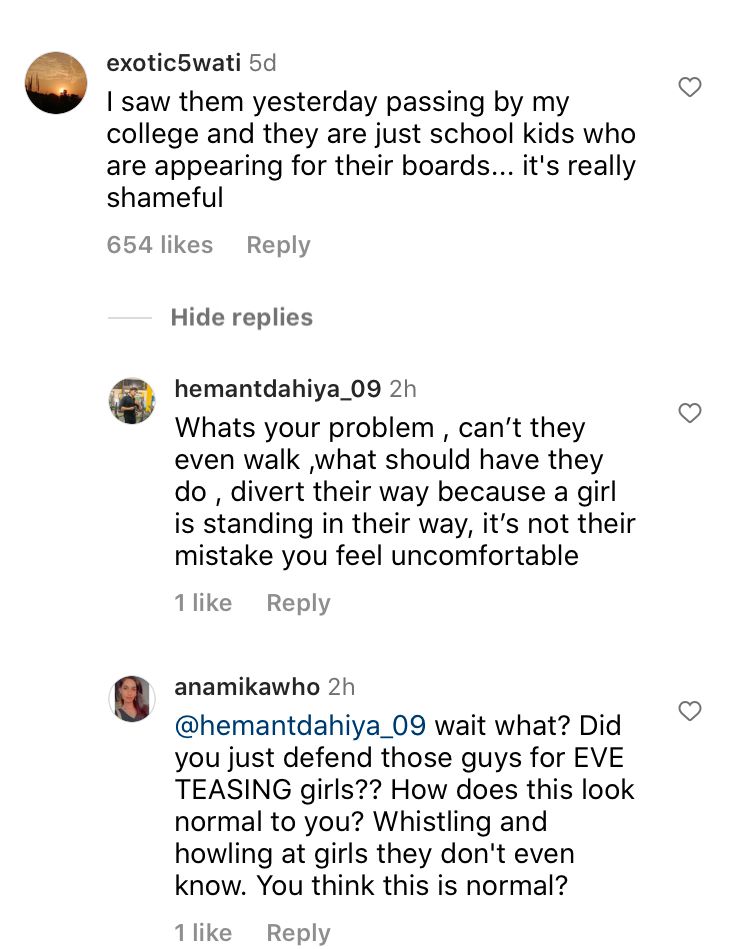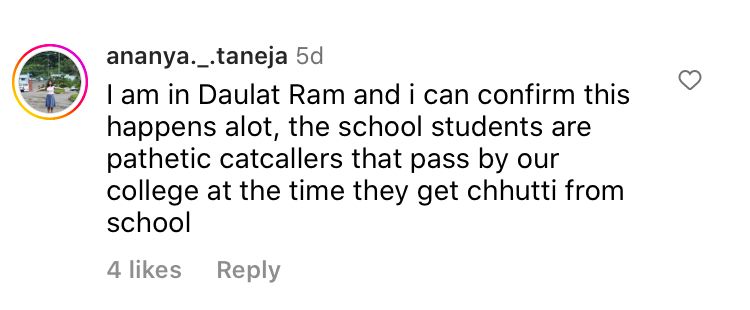 And then we spotted these questionable comments. It's alarming and incredibly disappointing to see how so many people are excusing their behavior by either saying that the girls were enjoying the attention, or that they should simply "Stay at home," if they dislike the harassment.


To this IG user: If you have to ask, then you're probably a part of the problem.





The fact that people are choosing to overlook the disrespect in this behavior, is deeply saddening. We need to start noticing minute signs of disrespect and take them seriously, because small expressions of disrespect can turn into violence and crime in the blink of an eye.