Humans have had great friendships with birds and animals since the ancient times. We have grown up listening such stories in our childhood. Isn't it? Many people even keep them as their pets in households, be it dog, parrot, cat, turtle and many more and build emotional connections with them over time. Remember the story that went viral earlier this year where a man named Mohammed Arif in Uttar Pradesh became BFF with a saras bird?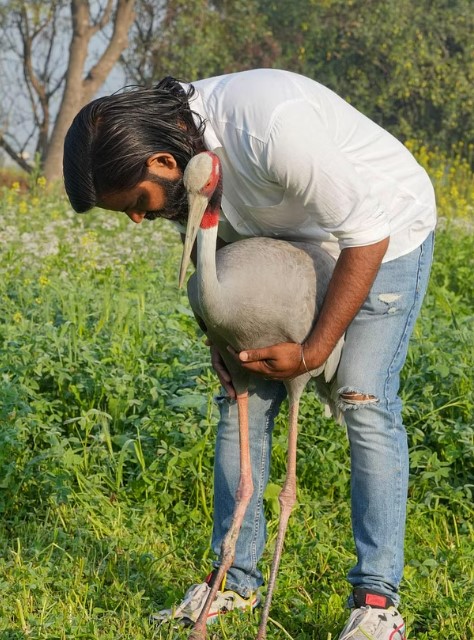 Now, the UP forest department allegedly took away the Saras Crane from its owner and lost the bird within 24 hours.
Reportedly, the authorities took the bird into custody on March 21 in Amethi district's Mandwa village and shifted it to Samaspur Bird Sanctuary in Raebareli. However, the bird went missing from the sanctuary, a day after it was taken away from Arif. According to a following report by Navbharat Times, the officials had stated that keeping the state's official bird at home isn't permissible.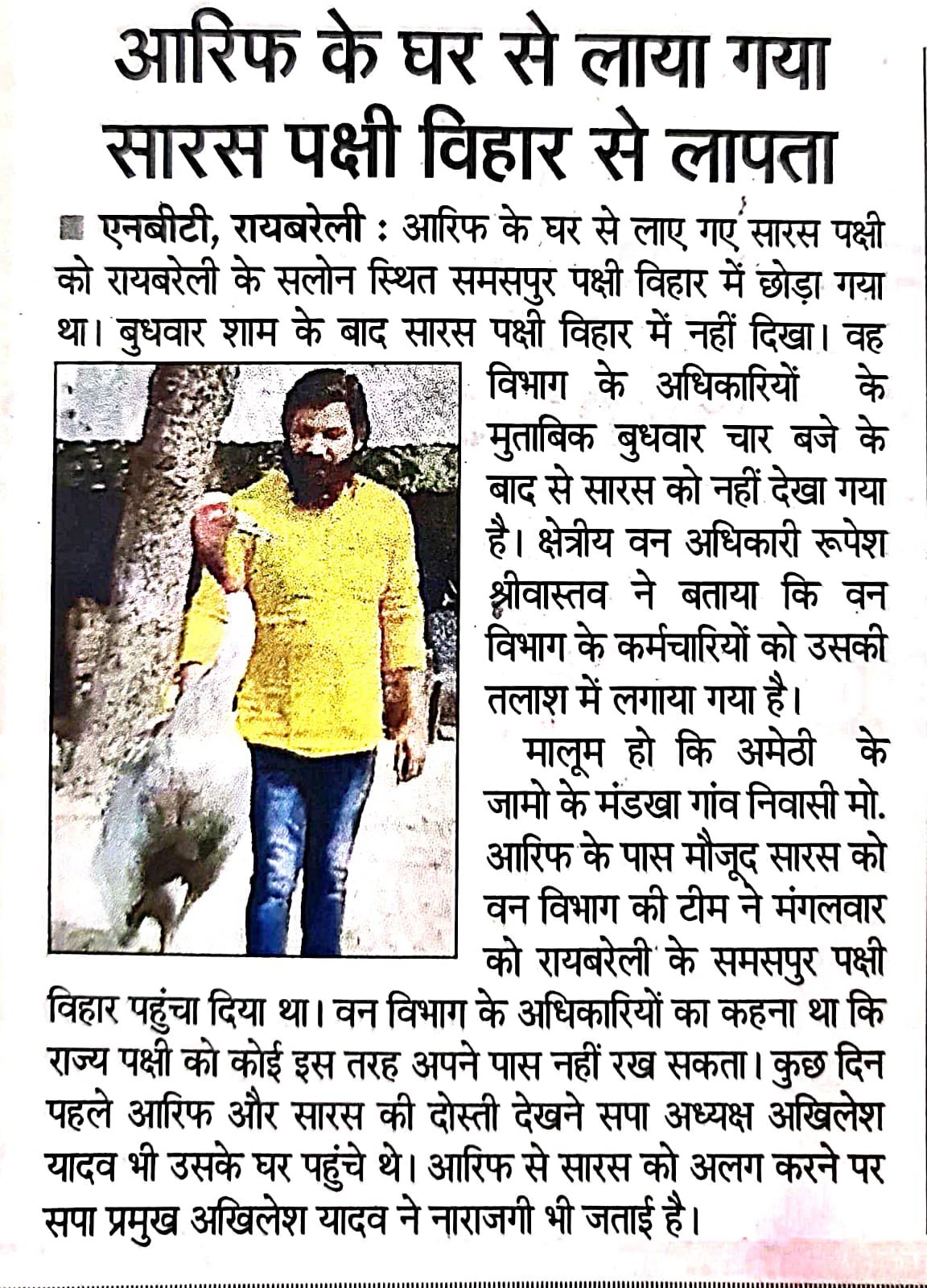 The Saras Crane was later rescued by the locals, PTI reported. Contrary to the news, Divisional Forest Officer (DFO) Rupesh Srivastava stated that the Sarus was seen in the sanctuary on Thursday morning and it did not go missing. "Whatever action has been taken is with Arif's consent," Srivastava said on Wednesday.
A video of the bird following Arif while he was riding a scooter went viral on social media in February.
According to an earlier report by PTI the same month, Mohammed Arif, who works as a harvester operator, had rescued the injured bird lying unconscious in his fields last year. Arif treated the wound of the Sarus and had been taking care of the bird since then.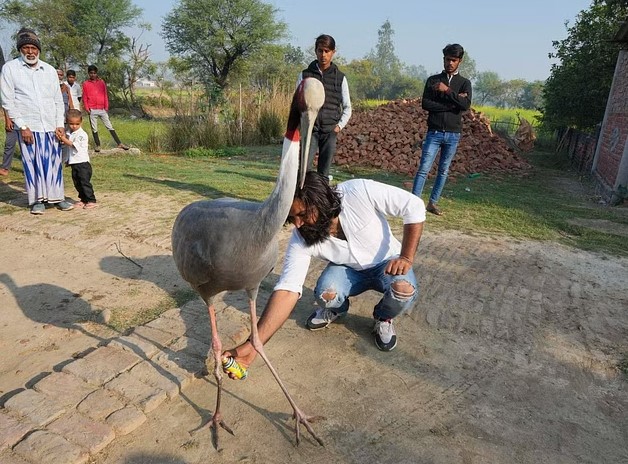 "This Sarus is now like a family member. On a number of occasions, I left it in the fields to fly away to its own bird community but it refuses to leave me. It comes back to me every time," he told the agency back then.
While the officials eventually found the bird, the story of this separation definitely broke our hearts.