The first name that comes to our mind when we think of relief and rehabilitation during any crisis in any part of the world is Khalsa Aid, an international NGO that aims to provide humanitarian aid in disaster and conflict torn places.
Here are sixteen times when its volunteers went out of their way to help those in need. 
1. When Khalsa Aid volunteers set up relief camps all across the state of Kerala providing food and shelter to the flood victims.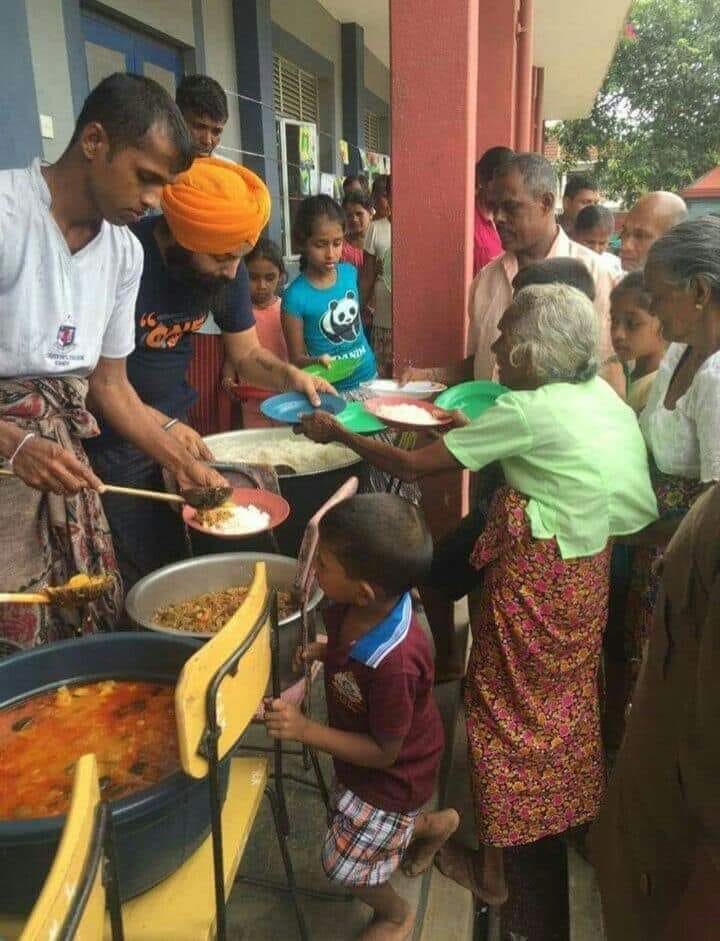 They started langars, providing meals to 13,000 people twice a day. The group has been cooking meals to feed those stranded in the rains. It collaborated with Gurdwara Sri Guru Singh Sabha in Kochi and have set up their community kitchen there.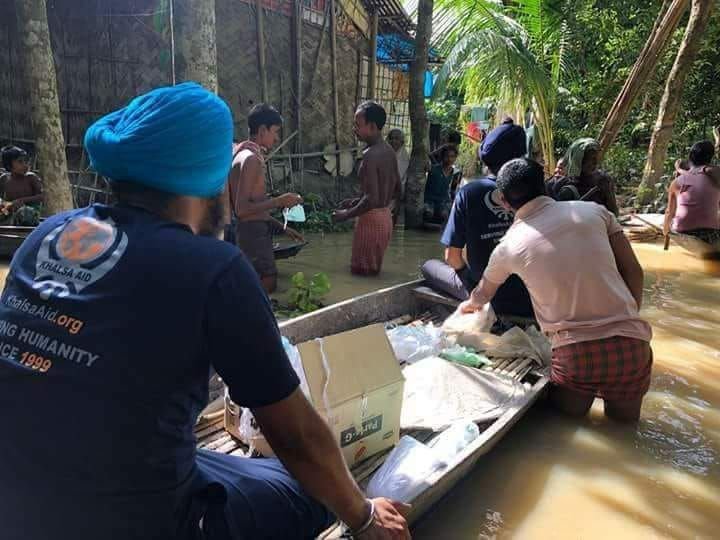 2. When the organisation got involved in cleaning places of worship all around the flood-hit state of Kerala.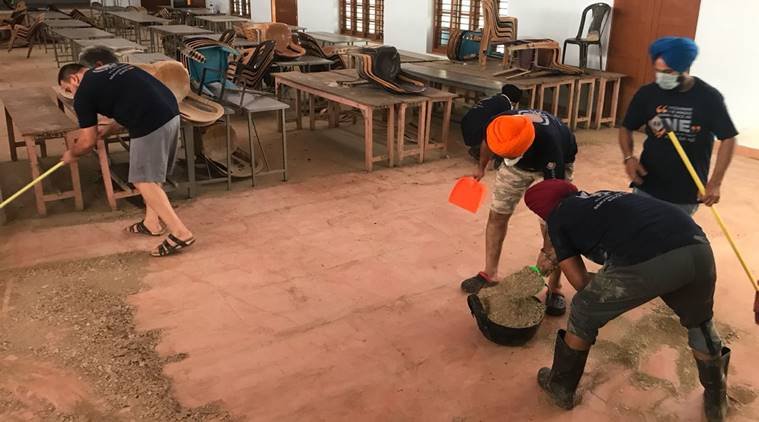 Sikh volunteers from Khalsa Aid played a crucial role in cleaning the churches and temples filled with slush from the floodwaters.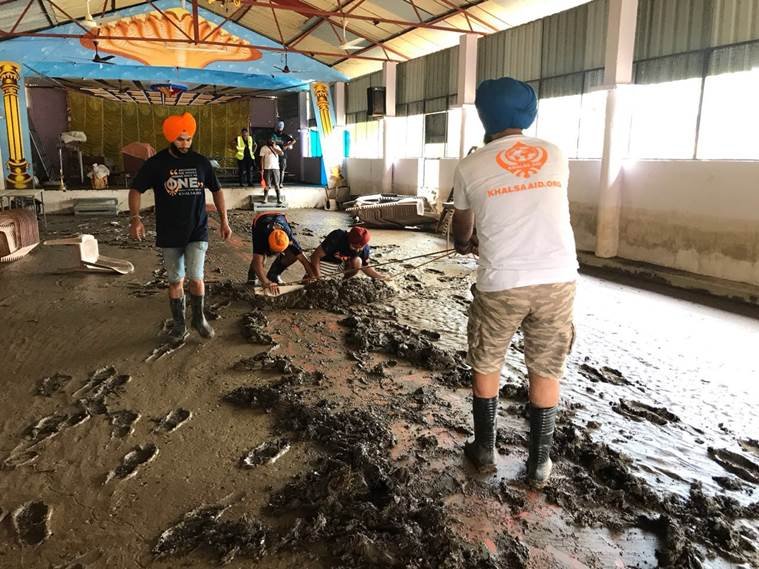 3. When its volunteers assisted the Syrian refugees in the war ravaged countries of Lebanon, Turkey and other middle east nations.
From free food to shelter to health services, the organisation served and rescued people in war-ravaged Syria with immense dedication. The organisation also runs a committed Langar Aid that provides emergency food and water supplies in war-ravaged areas.
4. When the organisation worked at the Bangladesh border to help out Rohingya refugees with food and water.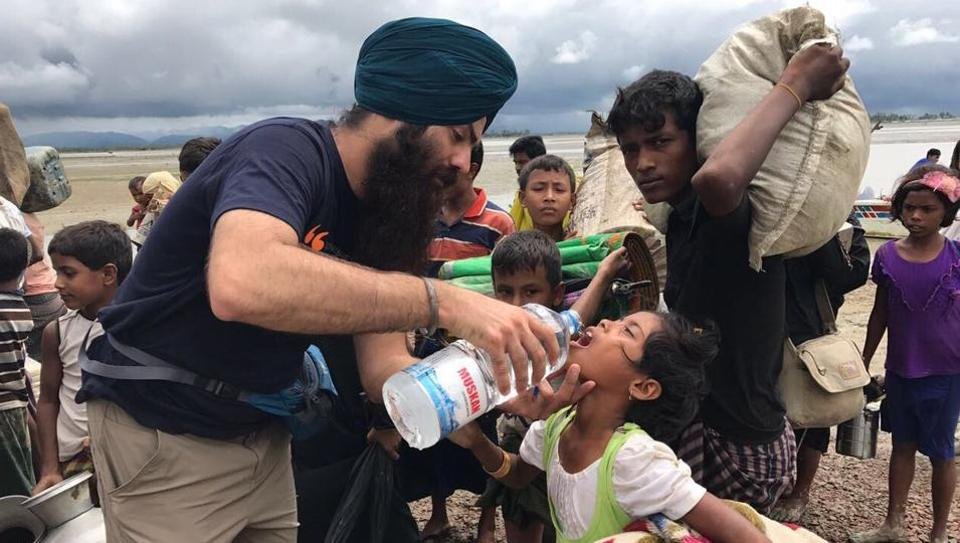 Khalsa Aid volunteers from India and many other countries reached the Bangladesh border when Rohingya Muslims were fleeing Myanmar.
5. When Khalsa Aid volunteers came forward to help people stuck in the Chennai floods in 2015.
6. When their volunteers distributed food to stranded commuters during the Mumbai floods in 2017.
7. When they installed water pumps in the villages of African country Malawi.
The Khalsa Aid team engaged with local communities, government and contractors to begin the process of creating a permanent drinking water source for the people in Malawi.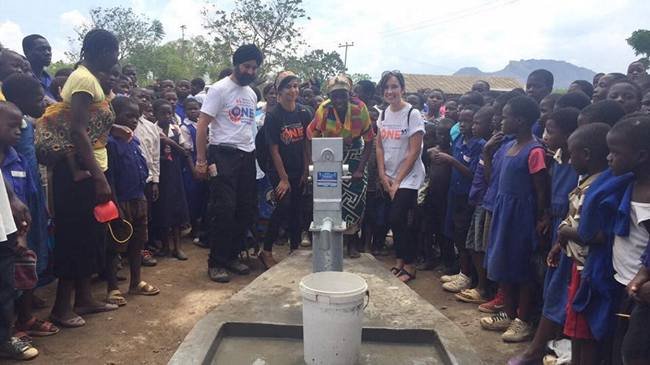 8. When it extended its support to 9 orphanages in Haiti eight years after the 2010 earthquake.
Khalsa Aid was among the first charities to visit Haiti and to provide emergency relief after the earthquake. Eight years on, it is still extending support to the country's people.
9. When it volunteered to build houses for the earthquake victims in Nepal.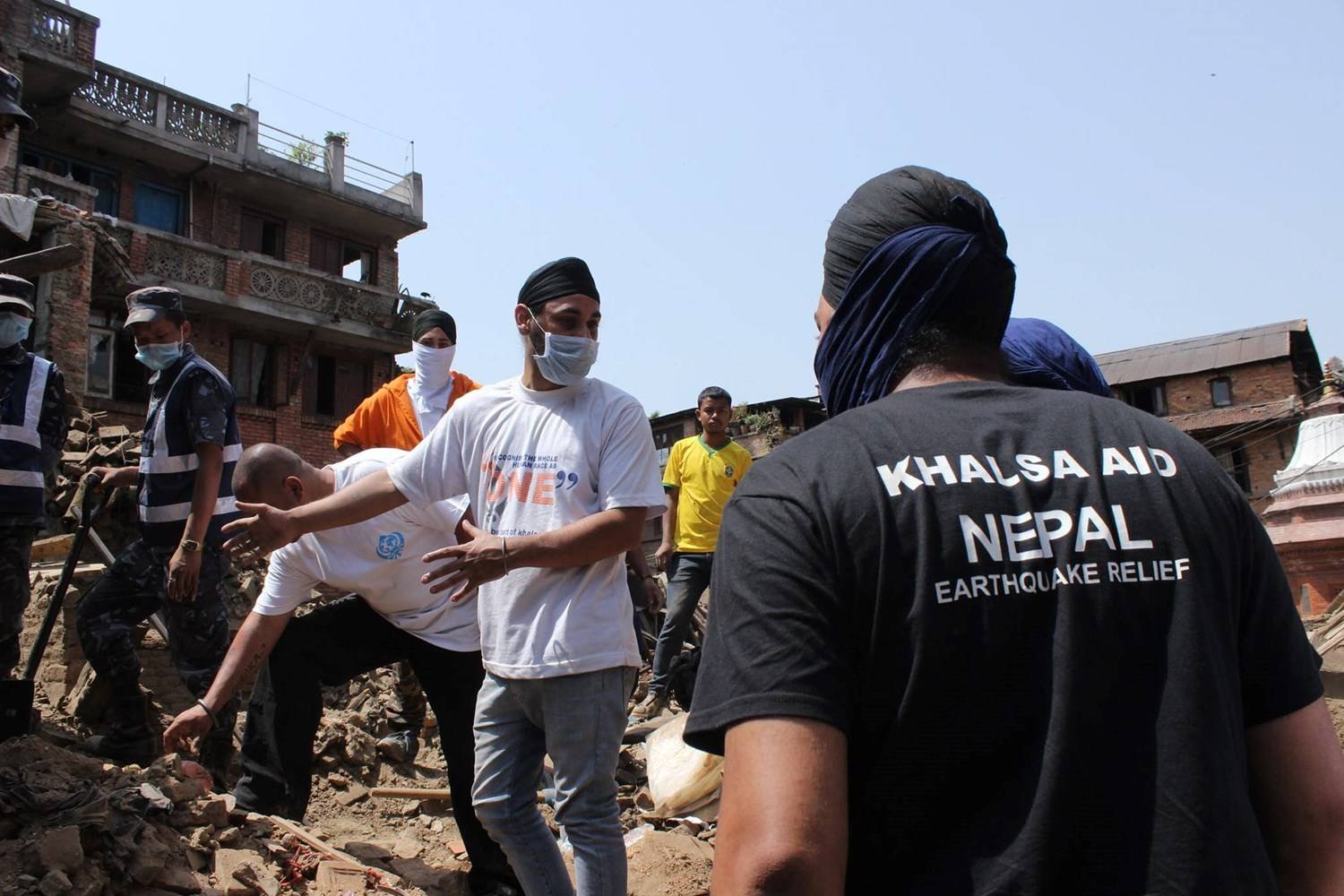 Khalsa Aid volunteers from Delhi, Punjab, and Jammu were the first to reach Nepal when a earthquake hit the country in 2015. They even started building houses and schools in the disaster-affected country as a part of the rehabilitation.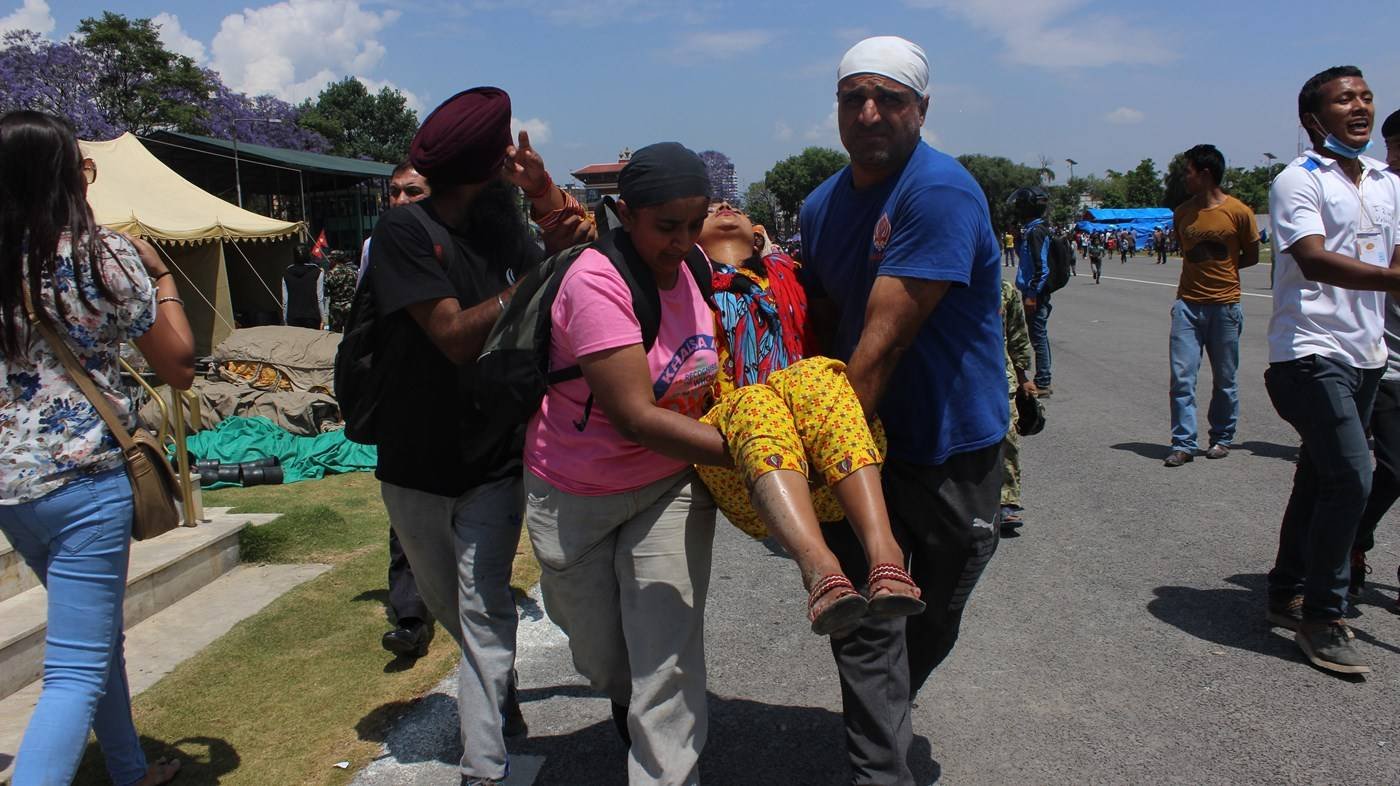 10. When Khalsa Aid relief teams supported Greece refugees in 2016 with vital food and water supplies.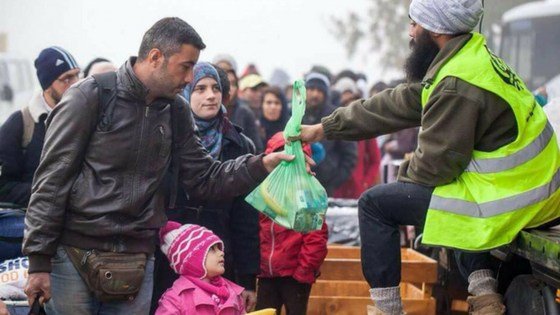 11. When they came forward to help those affected by Cyclone Fani in Odisha.
Volunteers of Khalsa Aid set up langar, providing free food and drinking water to the people in cyclone affected Odisha.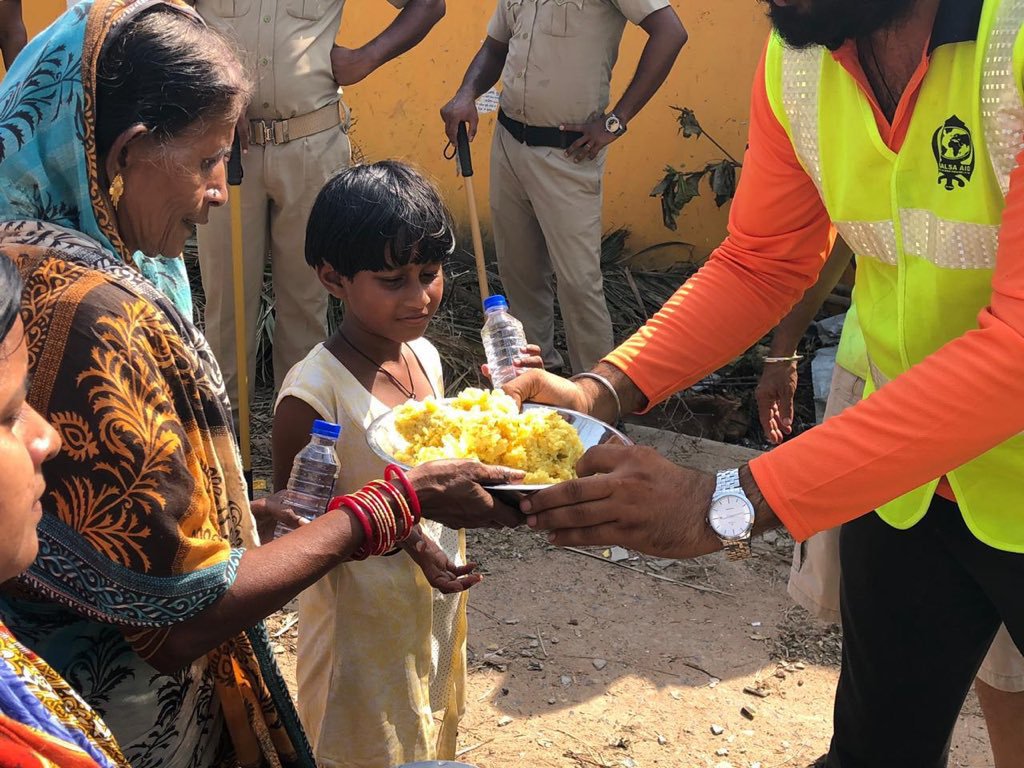 12. When Khalsa Aid provided rations for 4000 people in flood-hit Assam.
As the flood situation in Assam worsened, Khalsa Aid provided rations for 4000 people who were affected by the floods.
13. When Khalsa Aid provided food and shelter to thousands of protesting farmers in and around Delhi NCR.
~SHELTER HOME~

Khalsa Aid India has set up a temporary shelter home for the farmers who were sleeping in uncomfortable spaces.

The shelter home is under camera surveillance at all times. It has free WiFi and proper sanitisation measures are taken. #FarmersAreLifeLines pic.twitter.com/gCiWr1trAf

— Khalsa Aid India (@khalsaaid_india) December 6, 2020
14. When its volunteers reached Uttarakhand in the aftermath of flash floods.
15. When they provided emergency relief assistance to the affected population in Kolkata in the aftermath of Cyclone Amphan.
16. When they made sure that the migrant workers and needy were taken care of during the nationwide lockdown in India.
They are indeed doing a great job and the best part is that they ask for nothing in return.