With great power comes great responsibility and Bollywood star Abhishek Bachchan is no stranger to this fact. The actor is often compared to his father, who is a legend, and therefore he has some big shoes to fill. And that is one of the biggest reasons why he gets the hate that he really doesn't deserve. Yes, he is privileged, no doubt, but the kind of trolling he faces is unwarranted.
Abhishek Bachchan has worked in a number of films. Some missed the mark while some were major hits. Whenever I think of the actor, my mind immediately wanders off to his role as Gurukant Desai in Guru (2007) or Nandu Bhide in Happy New Year (2014). That's how versatile the actor is. He is charming, polite, eloquent, and knows how to take a joke or two.
Here are eight reasons why Abhishek Bachchan, clearly, does not deserve the hate that he so often gets.
1. Abhishek Bachchan knows how to take jokes sportingly.
In January 2023, a Twitter user referenced Abhishek Bachchan's role in Bol Bachchan and called him the "best dancer" after Madhuri Dixit. The clip showed Junior Bachchan dancing to Maar Daala from Devdas in the sequence. Not just the users, even the actor himself agreed to that.
2. When he gave the most epic reply to a troll who said that Abhishek should "let" Aishwarya work more.
Reacting to Ponniyin Selvan 2 success, Abhishek Bachchan recently tweeted how he is "at a loss for words" and how the film was Aishwarya Rai Bachchan's best performance to date. A user commented how he should let Aishwarya sign more films while he took care of Aaradhya. Abhishek Bachchan gave a fitting reply that put the troll back in its place. Green flag, right here!
3. When Abhishek Bachchan did not mince his words while talking to Oprah.
Back in 2009, Abhishek and Aishwarya appeared on an episode of The Oprah Winfrey Show after their marriage. Oprah asked them about India's culture of how kids stay with their parents well into adulthood. And Abhishek had the best response to it.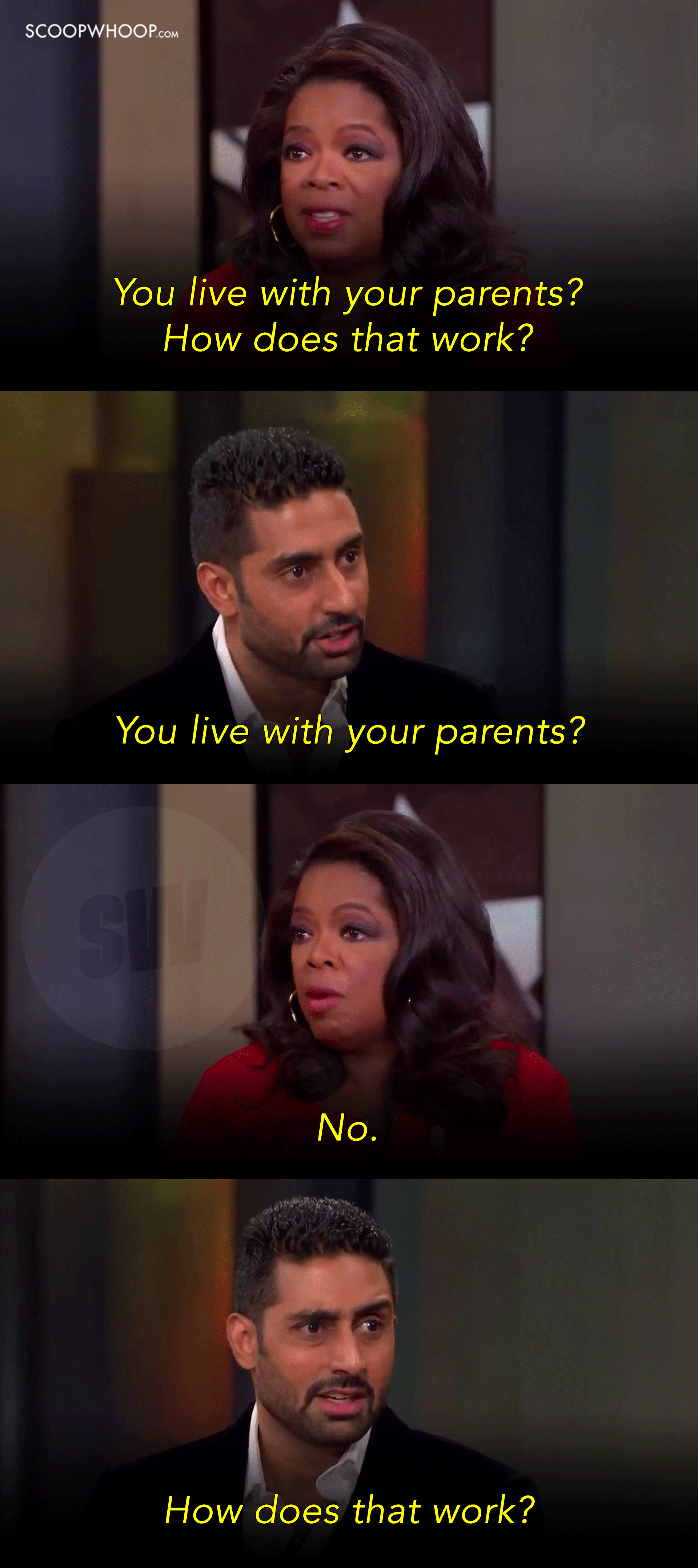 4. When he was honest about his privilege.
On an episode of Koffee With Karan Season 4 when Abhishek Bachchan appeared with Farah Khan, he was honest about the privilege he has had because he comes from a family of veteran actors. The answer was fresh and still is. It's a lesson on how to acknowledge your privilege.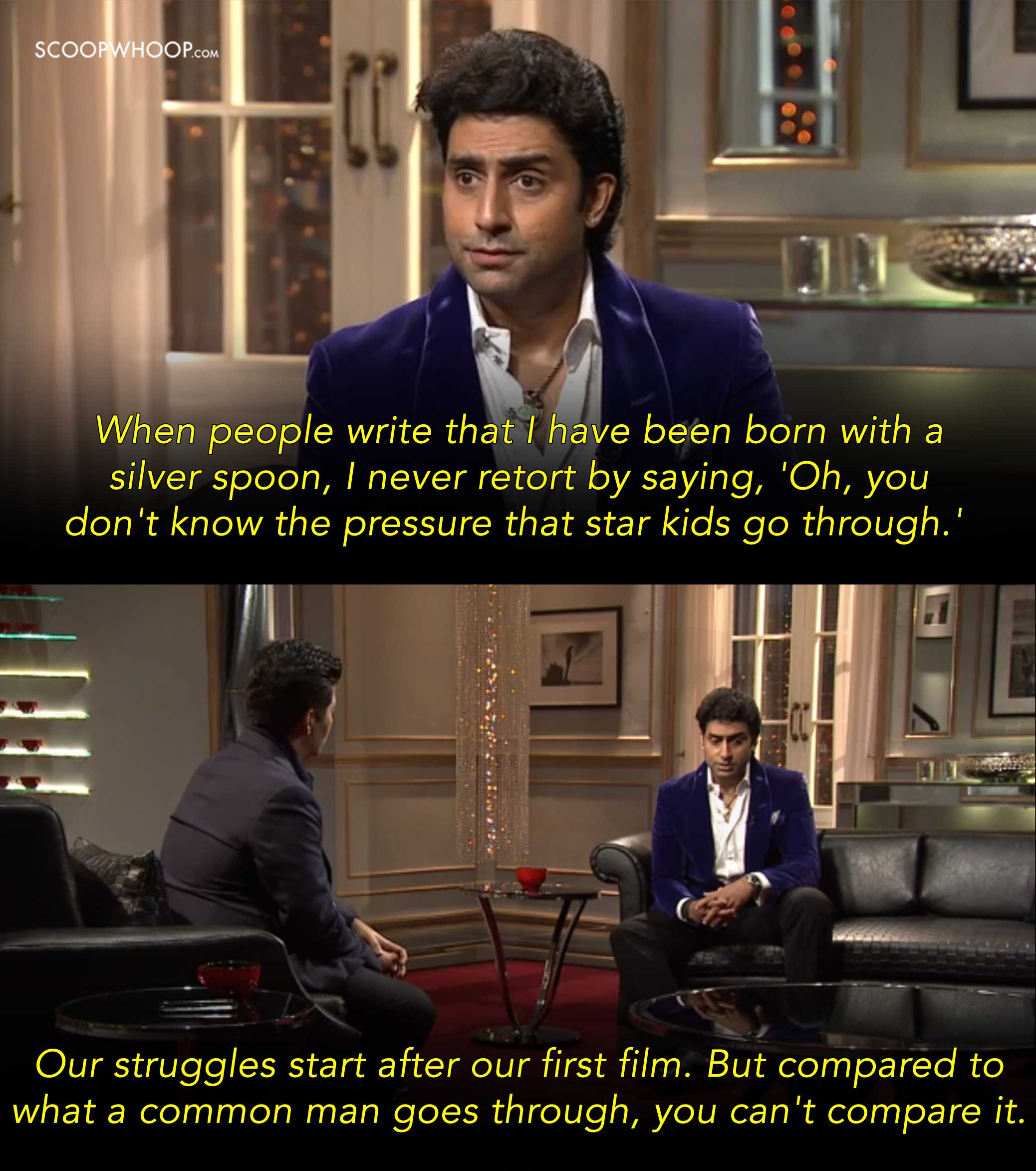 5. While he can take jokes, Abhishek knows when to give them back.
In one of his interviews, Abhishek Bachchan said, "If you're going to take potshots at me I have every right to take a potshot back at you." He proves this time and again. One time, even KRK wasn't spared.
6. He's an absolute goofball.
Take a look at this BTS from Rendezvous With Simi Garewal. Abhishek has this cool cat demeanour about him that makes him stand out from the rest.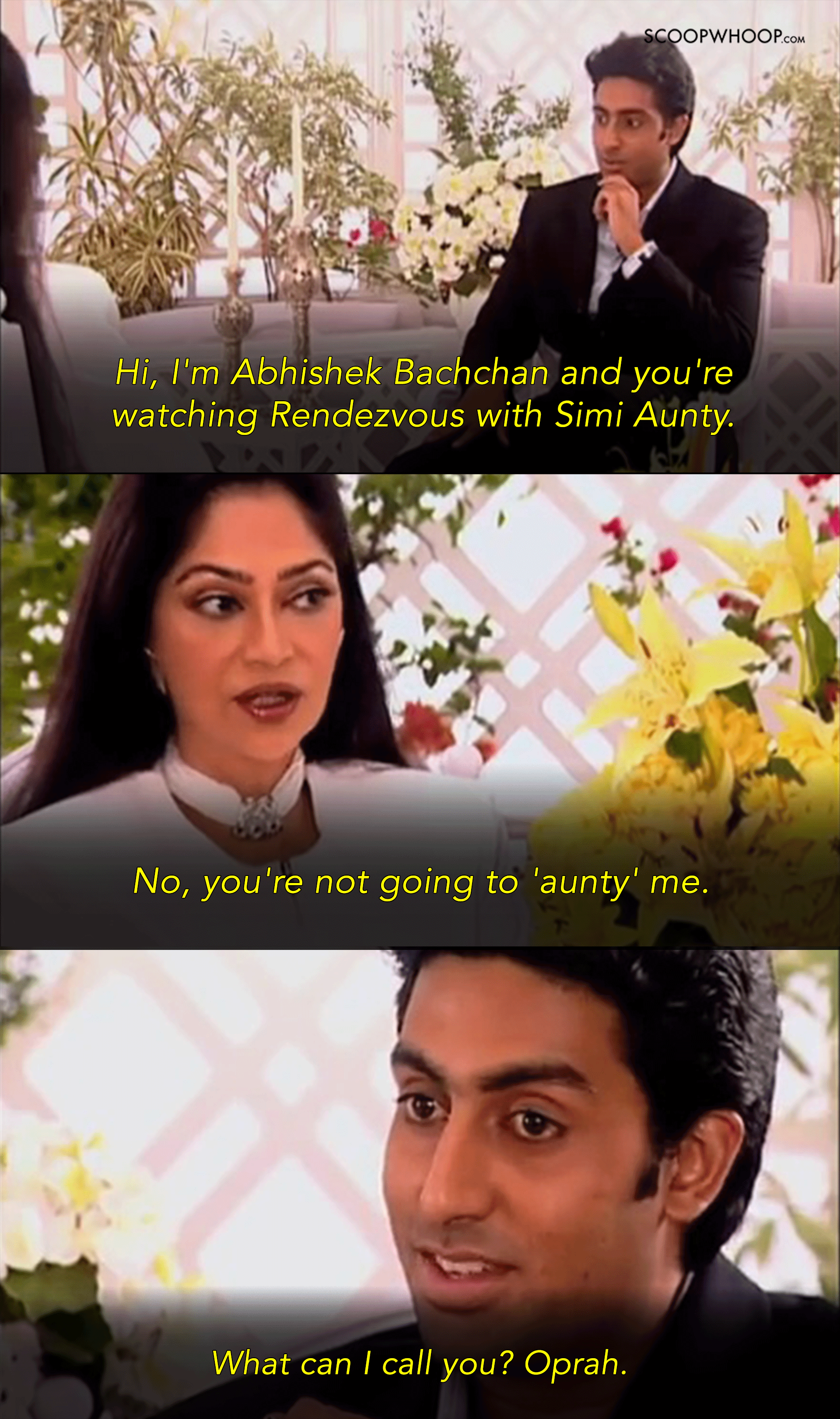 7. When he was honest about his failure in the limelight and his tryst with nepotism.
Speaking to Rolling Stones India in 2021, Abhishek Bachchan said, "It took me over two years to get my first film. A lot of people would think that being Mr Bachchan's son, people are going to be lined up around the block. No, they weren't. I spoke to almost each and every director before starting, and they did not decide to work with me, and that's fine."
8. When he candidly spoke about his sabbatical from Bollywood.
Back on Season 6 of Koffee with Karan, Abhishek Bachchan graced the couch with his sister, Shweta Bachchan Nanda. He candidly spoke about returning as a male lead after a slew of failures.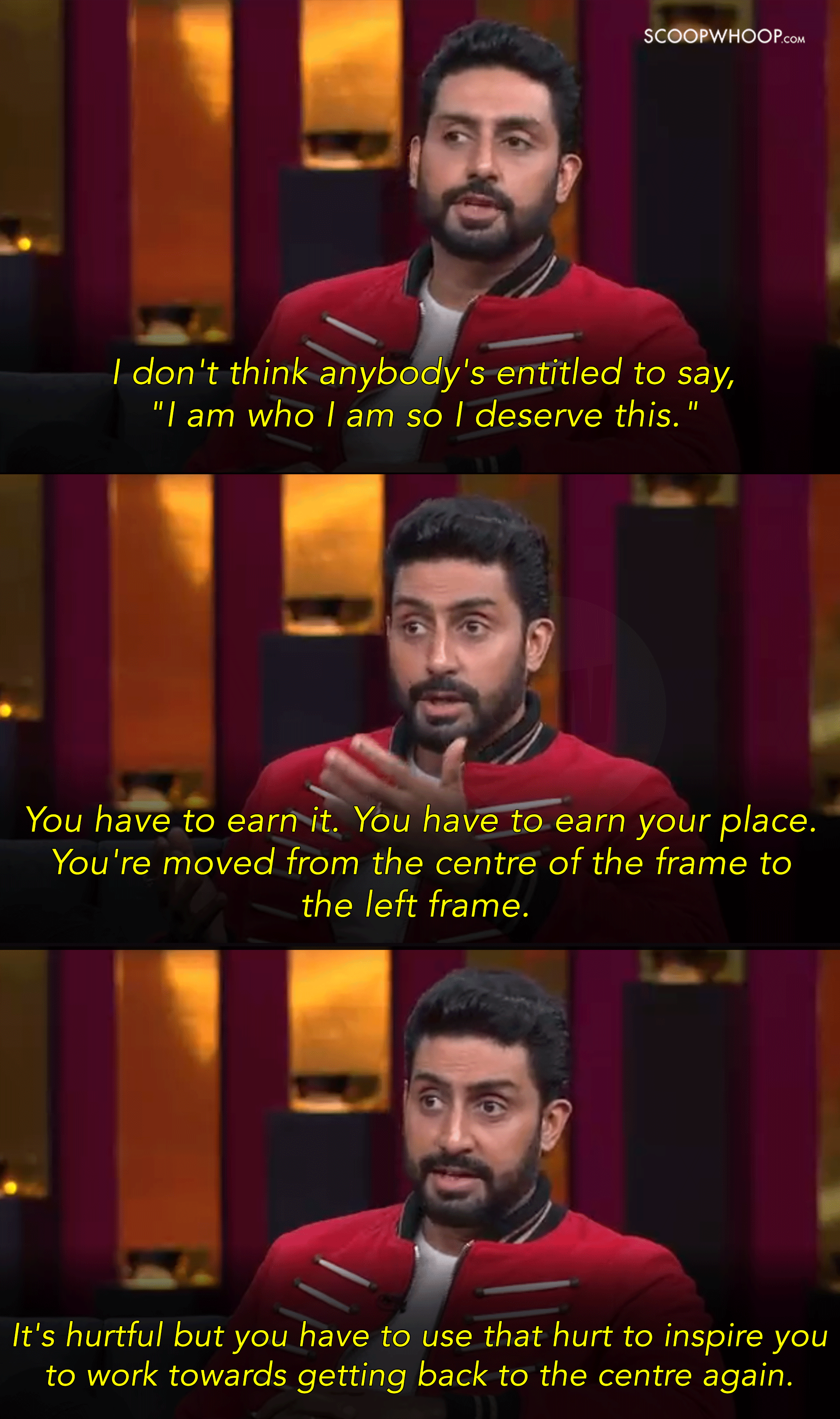 Abhishek Bachchan is an acquired taste.
Creatives: Sawan Kumari