Becoming a professional sportsperson requires incredible amount of stamina, hard work and dedication but talk of close combat sports and it's a different ball game or shall we say different ring game altogether! Pursuing close combat sports doesn't just require hard work and discipline, it requires blood and sweat literally, along with an unbreakable spirit.
Naturally, when movies are made on combat sports and we see actors pulling off a boxer or an MMA fighter and doing the superhero stuff in the ring, we can't help but admire them. So while Bollywood is taking its big plunge in the genre of Mixed Martial Arts with the release of 'Brothers', here's a list of cult Hollywood movies based on close combat sports which might come handy in case you don't get a ticket for Brothers this weekend:
1. Rocky series, 1976-2003
There has never been a boxing movie as great as the Rocky series starring superstar Sylvester Stallone in the title role of Rocky Balboa. Rocky films brought to the silver screen the life of a boxer and the relentless effort that goes into making of a champion boxer. The overwhelming response to the genre also threw open the floodgates for combat movies to find their footing in world cinema.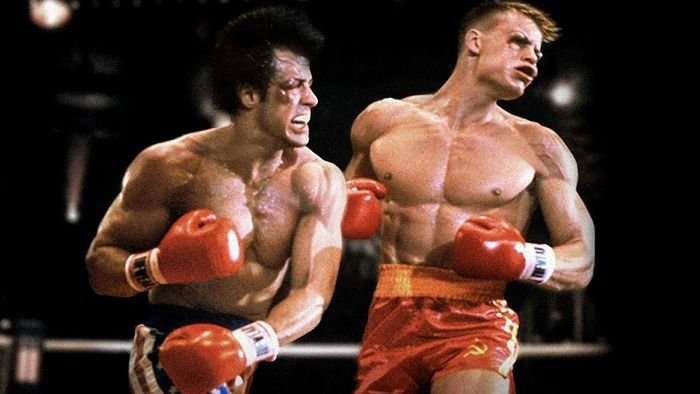 Check Out – Best Asian Action Movies Of All Time
2. Warrior, 2011
Warrior is a 2011 American sports drama film directed by Gavin O'Connor starring Tom Hardy and Joel Edgerton as the two estranged brothers whose entrance into a mixed martial arts tournament forces them to come to terms with their past and each other. The movie is best remembered for its intense dramatic sequences which gives the plot a comfortable padding of a backstory as opposed to majority of MMA movies which are about mindless punching and kicking. The upcoming Bollywood movie Brothers starring Akshay Kumar and Sidharth Malhotra is an official remake of Warrior.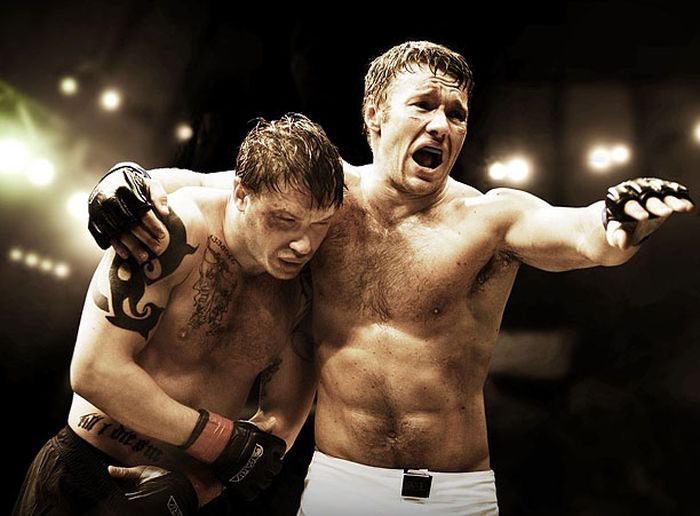 3. Never Back Down series, 2008-2011
Never Back Down is one series which took MMA obsession among youngsters to a whole new level. Once the first part of the 2 part series was released in 2008, college fights became a dark fantasy of every college guy and hooks, arm bars, submissions and KOs became the norm of the day! Sean Faris' character of Jake Tyler from the first part still remains the favourite from the series. While the second part, Never Back Down 2: The Beatdown also sent audiences into a tizzy with heavy duty fight scenes starring names such as Evan Peters, Michael Jai White and Dean Geyer among others. And for all the lovers of the franchise, the third instalment is already in the making!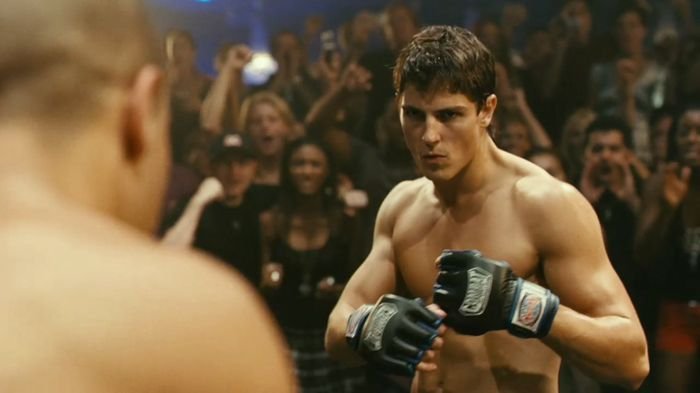 Check Out – Best Action Movies In Hollywood
4. Million Dollar Baby, 2004
Million Dollar Baby is a 2004 American sports drama film directed and co-produced by Clint Eastwood with Hilary Swank in the lead role. The film narrates the journey of an underdog boxing trainer, Clint Eastwood, who on a quest to make up for his past mistakes. He helps a female boxer achieve her dream of taking up professional boxing. It's the sheer brilliance of Eastwood and Swank that the movie lapped wide commercial and critical acclaim and went on to win four Academy Awards, including The Best Picture Award.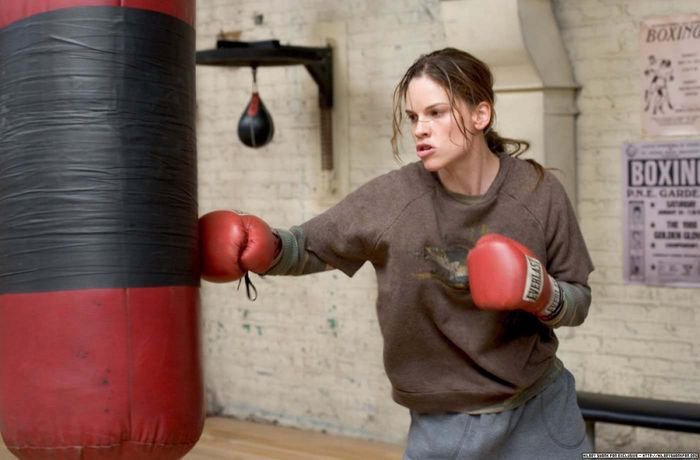 5. Undisputed series, 2002-2010
Undisputed is a 2002 American sports drama starring many action stars such as Wesley Snipes, Ving Rhames and Scott Edward Adkins in its 3 part series. However the first installment could not impress many, but its successors, Undisputed II: Last Man Standing and Undisputed III: Redemption ensured this series found a spot on our list. The most memorable movie from the Undisputed trilogy remains Undisputed III: Redemption, where the much loved character of champ Yuri Boyka, played by English actor and martial artist Scott Edward Adkins appeared as the main protagonist and gave a visual martial arts treat to the audiences.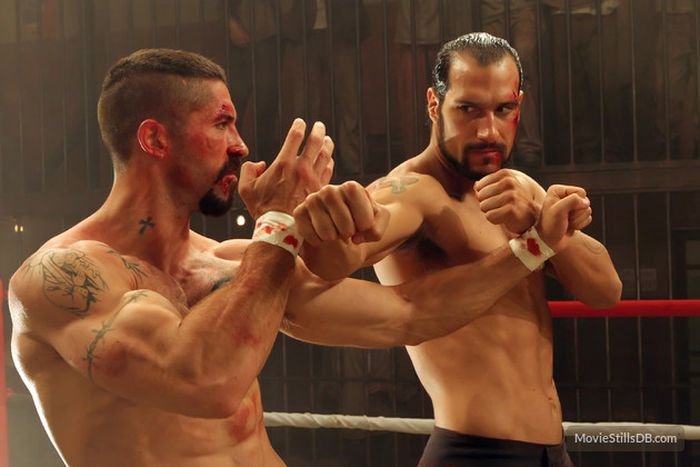 Check Out – Best Action Movies Of 2021 According To IMDb
6. The Karate Kid series (1984-2010)
While Karate Kid series is essentially about martial arts, mainly Kung Fu, the story of both the installments deal intricately with the master-disciple relationship and the teachings of Kung Fu. While the first part was too early for our generation to relate with, it was the 2010 movie starring Kung Fu champ and actor Jackie Chan and Will Smith's son Jaden Smith which struck a chord through its simplicity. The impact of the movie was also heightened by little Jaden who stole Jackie's thunder with his impeccable portrayal of a kid who finds strength in Kung Fu in an alien country.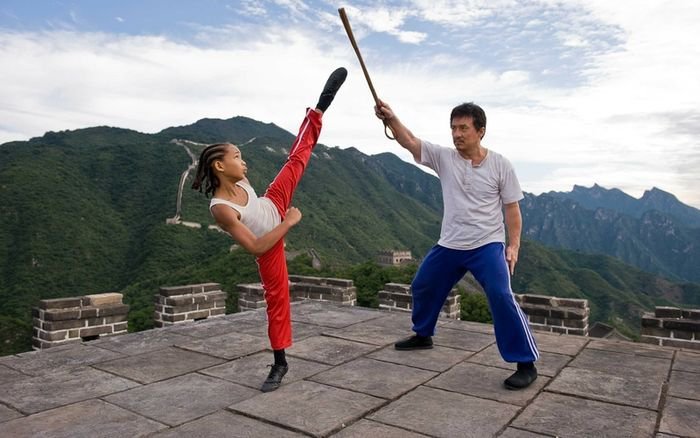 7. The Fighter, 2010
Boxing movies over time have become a must-do for all the major action stars. No wonder when a Christian Bale signs up for a boxing movie, one doesn't raise an eyebrow. However, it's his shocking physical transformation for the movie to get into the skin of Dicky, the skinny, balding and drug addict elder brother who trains his younger brother, Micky (Mark Wahlberg) to become a champion boxer that grabbed eyeballs. Lifted by a spirited performance by Wahlberg and a supporting role by Amy Adams, The Fighter went on to be nominated for seven Academy Awards, including Best Picture and Best Director.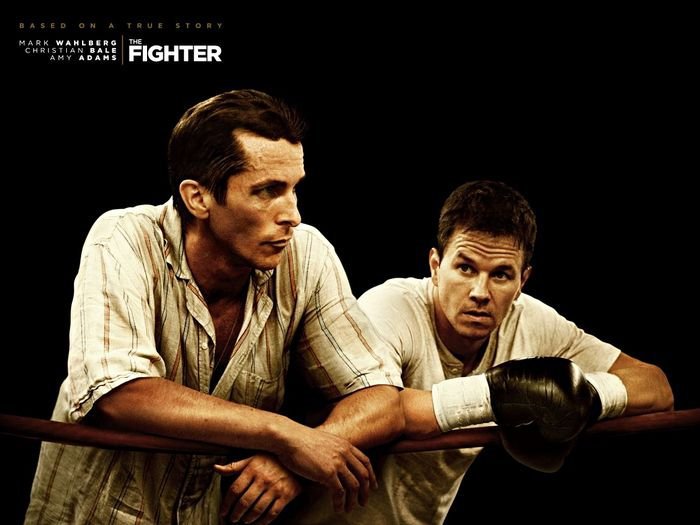 8. Blood and Bone, 2009
2009's big action movie from Hollywood release, Blood and Bone, was directly released in DVD format. However, the martial arts movie found its real fandom after it got telecast on television. Michael Jai White in the title role of an ex-con embarks on a journey of underground fighting and takes the place by storm in his quest to fulfil a promise to a dead friend. There's something about the brute and brooding character of Jai White in the movie which took his image of a major action star a notch higher and made him a crowd favourite.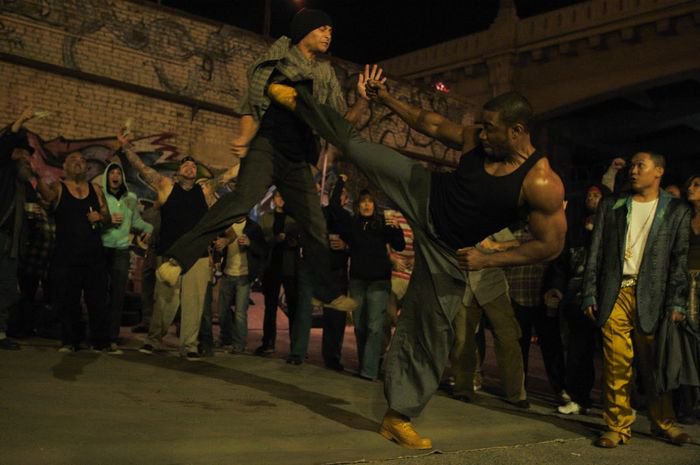 Check Out – Best Action Movies Of All Time You Should Rewatch This Summer
9. Ip Man, 2008
Bruce Lee is considered to be the god of martial arts but not much is known about his own beginnings in the combat sports. The 2008 film, Ip Man, is a semi-biographical martial arts film based on the life of Yip Man, the master of Bruce Lee. The film traces events in Ip's life in the city of Foshan during the Sino-Japanese War and is simply a treat for authentic Chinese Kung Fu lovers.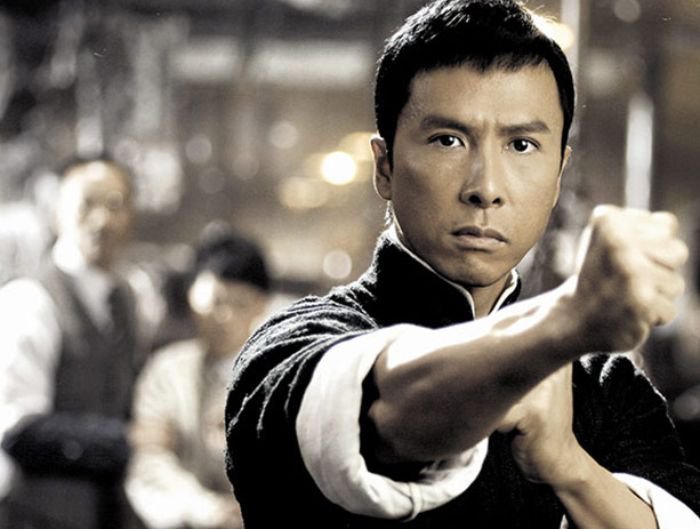 10. Real Steel, 2011
At a time when boxing movies were being done to death, Real Steel upped the game with its steel grinding steel avatar of boxing. Replacing the age-old routine of human boxers with towering chunky robots, Shawn Levy's Real Steel starring Hugh Jackman tried to show what the future of boxing might hold. The movies is also remembered for its emotional father-son relationship as much for raw pounding of steel.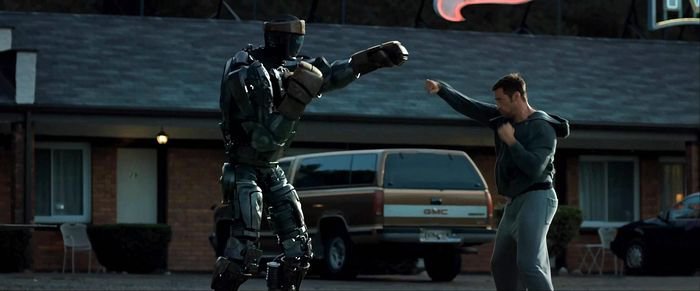 Also Read: