Our society has no place for an angry woman. And that shows in our movies too. Bollywood movies hardly depict angry women without reducing her anger to an overreaction. There have been numerous movies where a woman has been scorned, but these movies put the onus of punishing the wrongdoers onto men. It goes on to perpetuate the idea that a woman needs a man's help.
However, there have been a few Bollywood movies where women take charge of the narrative and take things into their own hands. They try to seek justice for themselves. After all, we live in a world that is unfair to women. Let's take a look at these nine movies which showed us the different shades of anger and portrayed a woman's quest to avenge the wrongs done to her.
1. Darlings (2022)
Badrunissa is a victim of domestic violence at the hands of her alcoholic husband, Hamza. Following a tragedy, Badrunissa decides to seek revenge on her husband. Directed by Jasmeet K. Reen, the movie is a dark comedy. The movie explores Badrunissa's tumultuous emotions when she is exacting her revenge and how she finally comes to terms with finding her self-respect.
Also Read: 'Darlings' Is A Perfect Depiction Of How Men Gaslight Women Into Believing Abuse Is Also Love
Stree, a spirit of an angry woman, abducts lonely men at night and only leaves their clothes behind. According to folklore, Stree was killed with her husband on the night of their wedding. This has led to her taking revenge on every man in Chanderi. Directed by Amar Kaushik, this horror comedy movie takes a different approach to show a woman's anger on screen without making her story borderline caricaturish.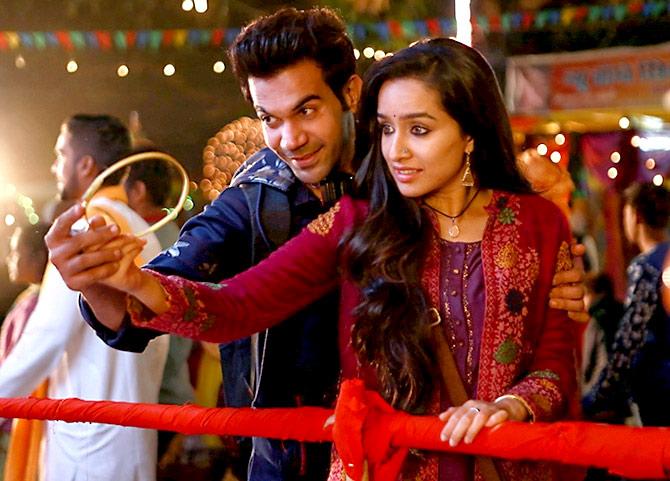 3. NH 10 (2015)
Meera is on a road trip with her husband but she comes face to face with a situation that puts both of them in danger. They witness a case of honour killing on their trip. As the movie progresses, it only gets darker. Meera loses her husband. In a quest to punish the wrongdoers, Meera takes things into her own hands. Directed by Navdeep Singh, this movie gives us a rare perspective into a woman's anger.
4. Kahaani (2012)
How can we forget when Vidya Bagchi pulled a classic UNO Reverse on Satyaki and Mr Khan in the climax of this film? Vidya's anger wasn't presented as sheer rage. You don't see the burning anger but you can see Vidya's calculated moves throughout. Directed by Sujoy Ghosh, the movie relies heavily on symbolism, until the climax where it is revealed why Vidya does what she does.
5. Khoon Bhari Maang (1988)
Imagine your best friend hatches a plan to get you hitched with her boyfriend only to rob you of your wealth. This is exactly what happens with Aarti. Sanjay pushes Aarti into crocodile-infested waters so that he could finally get her assets and enjoy his life with Nandini. But Fate had other plans. Aarti undergoes a transformation and comes back into Sanjay's life as Jyoti to make sure he meets the same fate.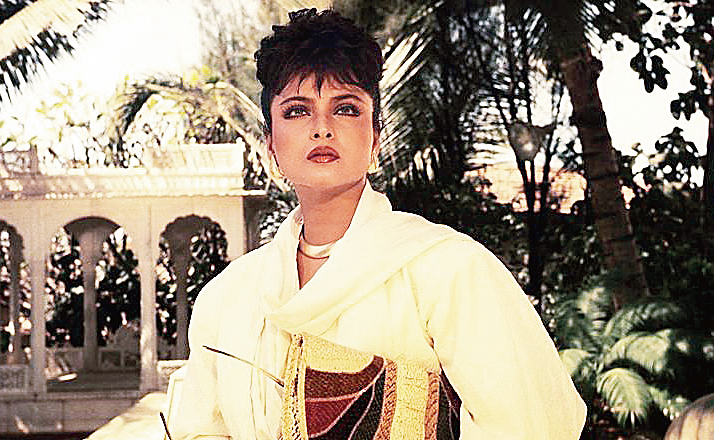 Also Read: 10 Reasons Why 'Khoon Bhari Maang' Is A Masterpiece That Gen Z Should Definitely Not Miss
6. Thappad (2020)
Amrita wants to seek a divorce because she was not getting respect or happiness in her marriage, and a slap only made it more evident. She is asked to "move on". This Anubhav Sinha film explores how women are often talked into staying in abusive marriages. What follows next is Amrita's husband intimidating her and even her in-laws asking her to take back her case. She is adamant to take a stand for herself and her unborn child.
7. Anaarkali Of Aarah (2017)
Anaarkali is a live performer. In one of her shows, the vice chancellor of a local university molests her. Sadly the law refuses to punish her molester because he holds a position of authority, thereby leaving her helpless. But Anaarkali refuses to cower down and decides to fight back. The movie stands out because it takes us into the world of the marginalised who have their own battles to fight.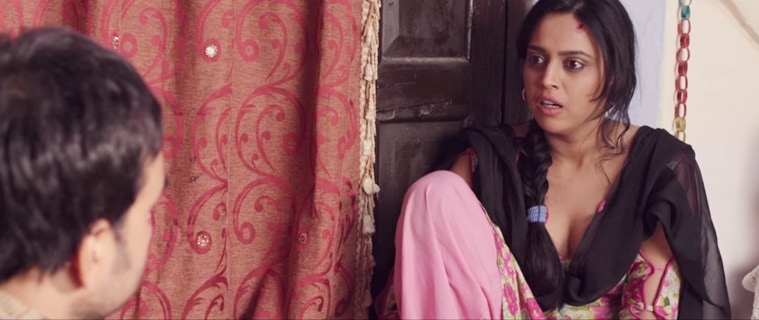 8. Maatr (2017)
Vidya and her daughter, Tia, are kidnapped and sexually abused by a politician's son and his friends. Tia dies in the incident. What follows next is a mother's quest to avenge the wrongs done to her and her daughter when both the law fails them. The mother's anger is portrayed in the ways she hunts down all the men involved in the incident.
9. Secret Superstar (2017)
This story belongs to both the mother (Najma) and the daughter (Insia). The mother is in an abusive marriage and the daughter is not allowed to pursue her dream of being a singer. The anger these two women have is repressed and quiet. However, Najma finally protests and stands up for herself and her daughter. The movie is an emotional tale about a mother-daughter relationship.
Anger is often seen as an emotion that holds negative connotations. But people have different ways of expressing their anger. These movies are an attempt to take a woman's rage seriously and not shut her down. What other movies would you add to this list?