Shahid Kapoor is on a spree to make statements that continue to shock us for all the wrong reasons. And he has done it again. This time his revelation about his marriage with Mira Kapoor is gaining attention for all the wrong reasons.
Speaking to Film Companion, Shahid Kapoor was asked which of his roles does Mira Rajpur like the most. He answered that they should ask her instead.
Adding to this, Shahid Kapoor said, "I hope she likes some avatar of mine. But you know, recently I told Mira, I finally have figured this out that this entire marriage thing is just about one thing you know. It's that the guy was a mess and the woman came in to fix him. So the rest of this life is going to be a journey of being fixed and becoming a decent person. That pretty much is what life is about."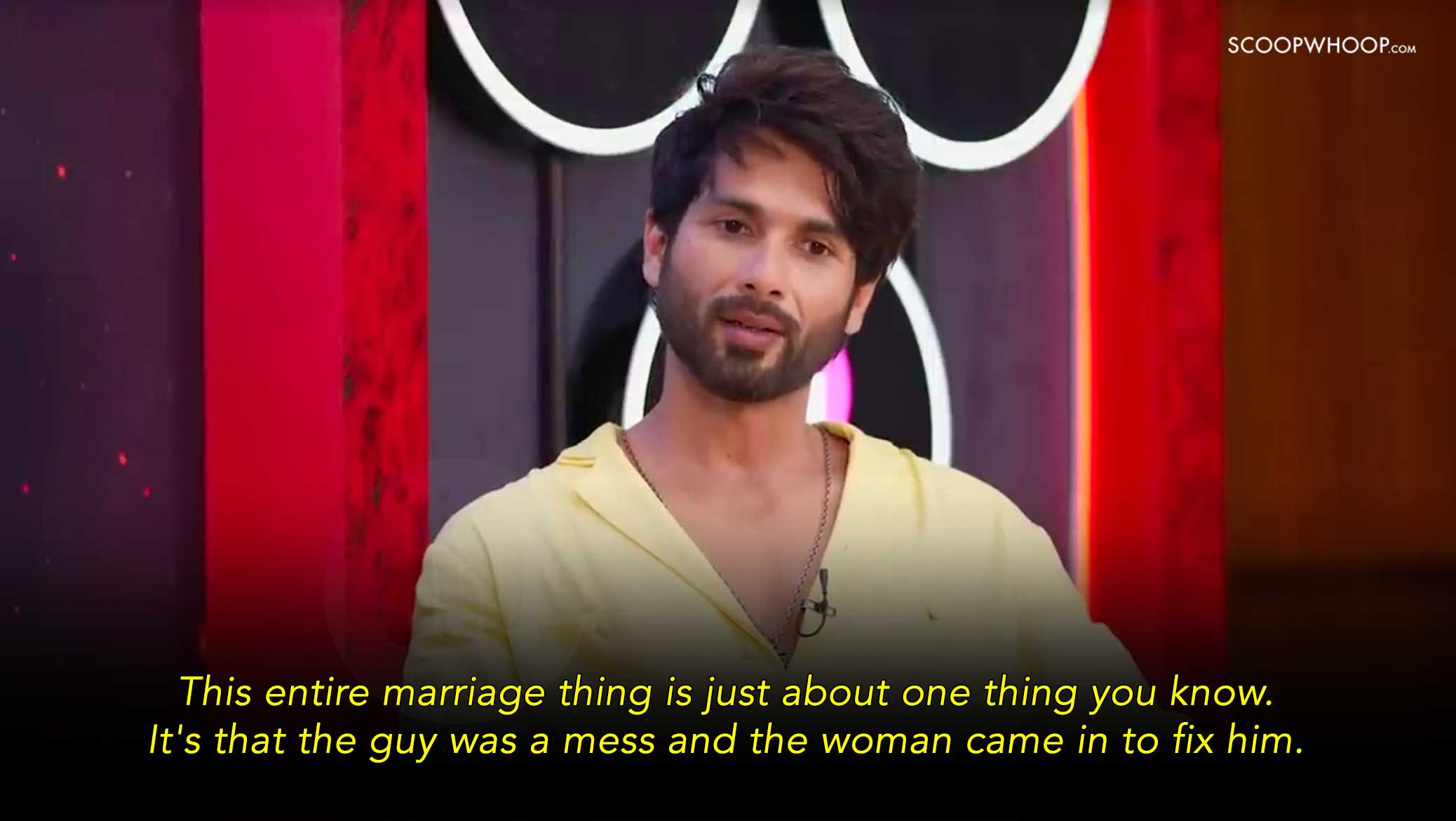 Fairly recently Shahid Kapoor said that he was "semi-embarrassed" regarding the age gap between him and his wife. That statement invited a lot of flak on social media. And this statement by the Farzi actor is making us think what in the Bollywood movie is this? Who's going to tell Shahid that it is not the job of a woman to fix any man? A classic foot-meet-mouth statement. At least Kabir Singh got one thing right and that is its male lead casting.
Shahid Kapoor will next be seen in an upcoming action thriller Bloody Daddy and is now busy with its promotions.
Also Read: Shahid Kapoor Passing Unfunny Remarks About Being Married Is Peak Desi Uncle Behaviour
You can see the whole interview here.